When Dare County, N.C., closed the Wright Memorial Bridge to the Outer Banks in mid-March, Clark Twiddy knew things had gotten bad.
He grew up in the Outer Banks and owns Twiddy and Co. in Corolla, N.C. It's the area's largest vacation rental management company, with about 1,100 homes under management.
"Dare County restricted access out of a fear that we couldn't sustain the health care component should there be a widespread breakout of COVID," Twiddy says. "Our local hospital is 20 beds, and, in the summer, we have almost 400,000 visitors. So there was this big fear."
Twiddy understood the danger, but the mere act of closing that bridge could slash his revenue to zero. Even with a Paycheck Protection Program (PPP) loan, he began planning for the worst.
"We were wondering how we bankrupt this company that has been in business for 40 years in a way that honors our employees, clients, and customers and still winds down the business," he says. "We were coming to the end of our rope."
And then, as Twiddy tells it, "Lo and behold, the bridge restriction was lifted right in the middle of May."
The phones at Twiddy and Co. then started ringing. And they just kept on ringing.
"We normally would get about 3,000 to 5,000 phone calls a week," Twiddy says. "After the bridge restriction was lifted, we saw some weeks where we had 20,000 phone calls."
To meet that demand, Twiddy needed to retool his business on the fly. Instead of relying on in-person interactions, he pivoted to digital communication by upgrading systems and retraining staff.
---
Refunds and regrouping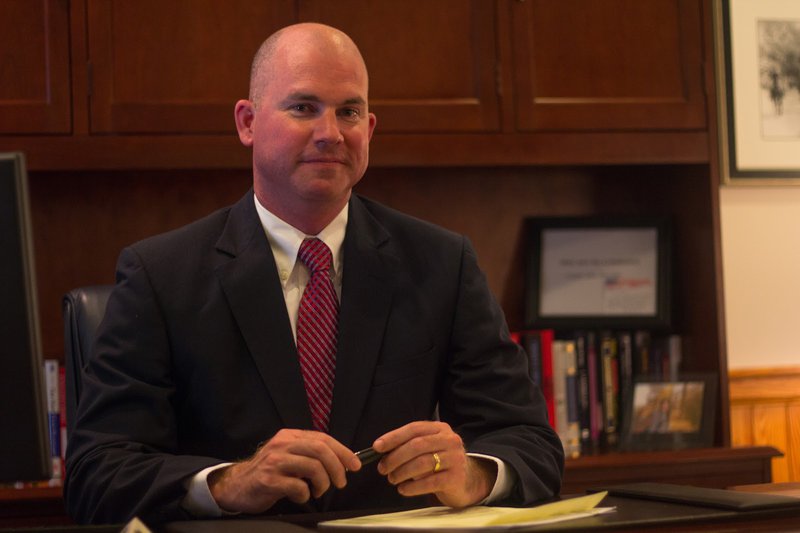 When a company's incoming calls multiply by seven times, there are bound to be some problems, and there were for Twiddy. Sometimes, customers stayed on hold for as long as six hours.
Those issues were showing up in online reviews. While bad reviews can chase customers away from many businesses, they're doubly harmful to a property management firm. The reviews will not only discourage customers, they will also anger the owners who rely on Twiddy to rent their homes.
"We didn't anticipate that this [the move to phone and digital communication] was a fundamental change for us," Twiddy says. "So we should have moved faster once that change started to take place. And it took time, in a 40-year-old business that had a lot of employees who've been here for 10 or 20 years, to move that quickly."
From the middle of May to the beginning of July, Twiddy worked to upgrade his systems. In the meantime, he tried to communicate with customers and ask their forgiveness.
"No one's definition of great customer service is being on hold," Twiddy says. "So I would do videos and go out and apologize and say, 'We just never built the business for the resources that are needed to answer your questions in this new world. And it's just taking us time.'"
---
Increasing phone and digital communication capability
Ultimately, the time that Twiddy took to upgrade his customer service systems was worth it. He added several capabilities within the company's technology stack to enhance its ability to automate increasingly digital transactions while also building its capacity to better understand customers.
Twiddy used a text platform called Avochato to open up a faster channel for guests to communicate with the company. He looked at five other providers and decided that Avochato was the most detail-oriented of the group.
"Avochato allows us to chat from our computer terminals on our laptops, and we're able to move very quickly through chats," he says.
To solve long hold times, Twiddy worked with his telecommunications partner, Spectrum Business, to increase his phone capacity and make sure the company was accessible quickly in a crisis. He even added an artificial intelligence-driven guest experience chatbot to provide quick answers. In three years, he expects that 50% of his customer communications will be automated.
Twiddy also wanted to improve his service cloud and marketing cloud capacity. After looking at other industry-focused customer relationship management systems (CRM) systems, he settled on Salesforce because it was the most customizable to his needs and goals.
His previous system did one thing well for one customer. While it might produce a monthly statement for clients, it struggled to provide real-time awareness of cash flows on a daily basis. That meant the company had to wait on monthly statements to get daily accountings.
"In short, Salesforce has allowed us to build a 360-degree view of both our client and customer relationships to include, critically, complex transactional relationships between the two in real time," Twiddy says.
---
Adding video production
Because of this new reality, Twiddy knew he needed more than expanded text and phone services to communicate with homeowners and customers. He needed to be proactive with video, which became readily apparent when he held a town hall using Zoom after the bridge restrictions were lifted.
When about 65% of his client base — about 650 homeowners — showed up, he knew that virtual interactions would replace the in-person communications his company had relied upon for 40 years.
"That was a big aha moment for us," Twiddy says. "So now we do weekly video production for homeowners, staff and customers."
When people check into their vacation homes, Twiddy has a video welcoming them. And he's proud of the 92% open rate on those videos.
"We have worked really hard at video production," he says. "We took what was at one time a physical office that was rooted in personal interactions, and now we turned it into a television studio. Now we have cameras and light and video production folks. We do 20 productions a month."
While the mode of communication has changed, Twiddy says he thinks his company still meets customer needs.
"We had been worried about how we were going to engage with guests personally," he explains. "In a time when we're not able to do that, we continue to make sure we're able to offer a seamless experience that is still rooted in trust and people, even if it isn't face to face."
---
Redeploying the workforce
Twiddy didn't lay off workers, but he retrained about 70 employees to handle the video, text, and phone calls.
"We really had to redeploy many people and resources in the company and abandoned a lot of things that we normally would do," he says. "For example, we do a lot of guest surveys. Now we're running about eight weeks behind on those because we put the entire survey team on the phones."
Even with the robust demand since mid-May, Twiddy lost two months of revenue that he can't get back.
Still, demand is stretching well into the late fall and winter, which are traditionally slow seasons. People can work anywhere they want these days, and many are choosing to stay at the Outer Banks. This demand could ultimately vault the company's revenue ahead of 2019.
"We're going to set a record this year for reservations," Twiddy predicts. "We have more reservations than we had last year, which is interesting because we lost eight weeks of our booking potential. It's truly been feast and famine."
---
Conclusion and takeaways
It's hard to recover from poor customer service, but Twiddy was able to turn things around by upgrading systems, focusing on answering phones, and being straightforward with his clients.
Takeaway 1: When you can't handle the incoming traffic, you need to upgrade your systems
As the phone calls were burying his customer service staff, Twiddy knew he needed to make a change. He upgraded phone, text, and CRM systems to manage the massive influx of inquiries.
Takeaway 2: Don't be scared to redeploy your resources
Customer surveys had long been a valuable tool for Twiddy and Co. But, at least temporarily, the need to proactively communicate with customers outweighed the need to measure guest satisfaction. So Twiddy redeployed the survey team to handle phone calls.
Takeaway 3: Be honest with your clients
Twiddy knew that the amount of time his guests were spending on hold was unacceptable. So he posted video messages apologizing for the problems. He says customers were appreciative of his honesty and willingness to own up to his company's mistakes.
Every business wants more customers, but a sudden influx of demand can cause problems. When Twiddy's customers were spending too much time on hold, he upgraded his systems, deployed his people, and apologized. By upgrading his phone systems, text communication, and CRM, the company was better able to understand and communicate with customers.