We can't control time, and we don't have superpowers, so we can't travel in time. We also can't (literally) make up for lost time. Once time is gone, we can never get it back.
But it's not all doom and gloom. We can ensure we are making the most of our time every day so we don't have that familiar feeling of time having passed with no idea what we did with it.
To do this effectively, you need an online calendar planner.
---
5 benefits of using an online calendar planner
Using an online calendar planner can help you improve collaboration, communication, and data entry while boosting productivity and enabling you to stay on track.
1. Increase collaboration and visibility
If you're running several projects, scheduling multiple appointments, or leading a sizable team, you need to see what each team member and project manager is doing.
This lets you avoid any scheduling conflicts and schedule appointments only when people are free.
If team members are working on multiple projects, you need to work with other project managers to schedule work for when they are available.
To do that, you need an online calendar app so you can see their schedule and ensure you are working with the most updated data. This is crucial now that more companies are working remotely, making it more difficult to easily track what everyone is working on and when.
2. Better version control
If you're emailing spreadsheets back and forth rather than working with an online calendar, it's difficult to keep track of the latest version. You need a centralized location where all updates are reflected immediately. Otherwise, you'll constantly face a scheduling nightmare.
You have to spend extra time scheduling appointments and then rescheduling them when you get access to the correct data. This is a customer service disaster.
You can also end up maxing out your budget because the team member has been assigned to work on another task and isn't available. You waste time on data entry while introducing more opportunities for error because you're constantly updating the master copy yourself with the latest data.
3. Improve agility and productivity
Schedules can change in the blink of an eye. An online interactive calendar helps you stay on top of these. You can quickly log in and make updates to the schedule to ensure you can adapt to the new situation. You have all the necessary information at hand to check if the new requirements are feasible and to accurately project how much time, effort, and money any changes will take.
4. Keep employees informed
If you don't have a central place where employees can quickly check what tasks they have to work on, it's more likely they won't be able to keep on top of their work or will miss a key element of the project.
If you use an online planner, you make their lives much easier and help them allocate the necessary time to each part of the project. You can also reduce project delays and decrease the need for overtime.
5. More predictable scheduling
Knowing how long it takes to complete common tasks means you can better schedule these tasks and appointments.
By using an online planner, you can track time spent on each task and per project. If some employees are spending much longer on specific appointments or tasks than other team members, you can investigate, find out why, and work to resolve the issue. This will help speed up future projects and help allocate the correct time for each task.
You can use a free schedule maker and calendar software like TimeCamp to log time spent on tasks or project planning. The tool automatically logs URLs and apps you visited and provides a detailed report so you can examine how long jobs are taking and what needs to be adjusted.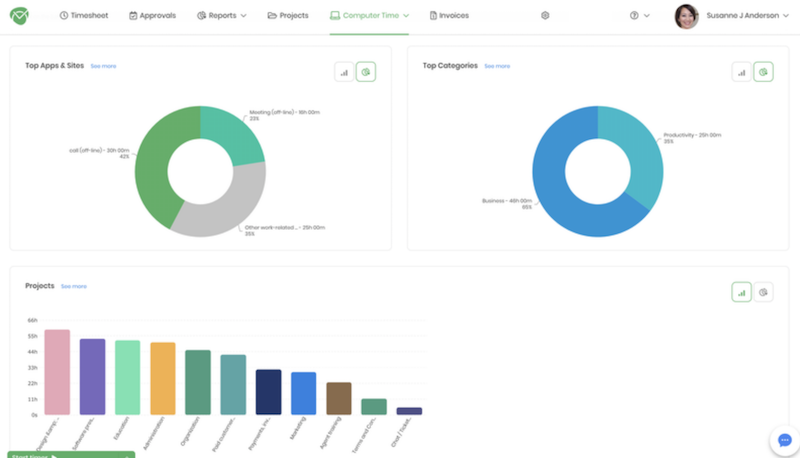 ---
How to use an online calendar planner to schedule time
We've created a step-by-step guide to using an online calendar planner to easily schedule time and appointments.
1. Check available resources
With a virtual calendar, you can check who is available and when. You can also see who is the best person to assign to tasks and appointments by looking at what skills they have and what team they work for.
If you see certain members of your team have a lot of tasks due soon, consider other team members. They can better prioritize tasks and complete the work in the allocated time.
You can also request extra resources if you find no one with the requisite skills is available when you need them.
2. Assign tasks to employees
Once you've worked out who is in the best position to take on the work, you need to assign the appointment or task to them in the schedule. This will let other managers know the employee is working on your job and block off their availability.
You can also leave notes to make sure your employee has all the information they need to complete the task or best manage the appointment. Project management and scheduling software Podio enables you to quickly and easily assign work to team members, adding comments and related tasks, while keeping track of activity on the task.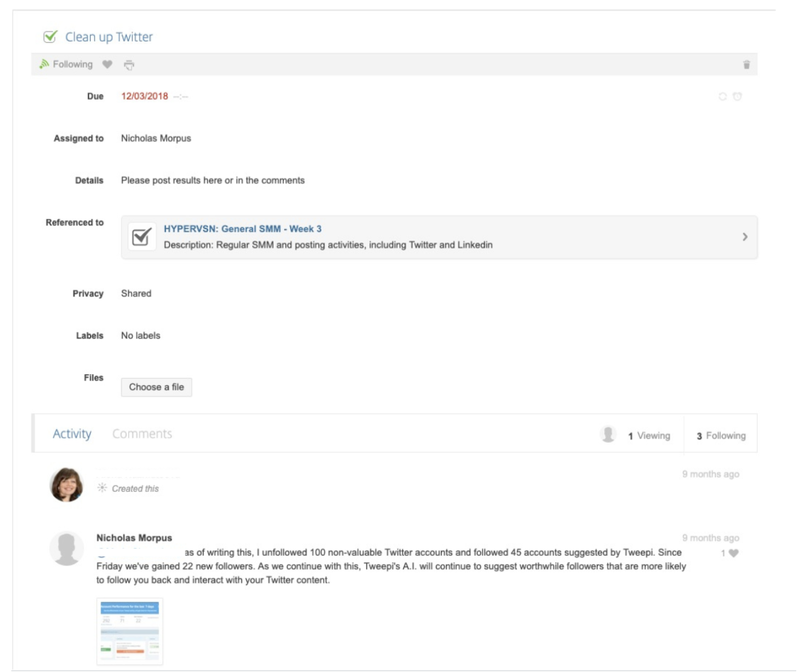 3. Set deadlines
Using previous information on how long it takes to complete tasks or estimates from employees familiar with the job at hand, you now need to set a realistic deadline. Take into account the other tasks employees have on their plate and which jobs they have to prioritize.
Ensure the work deadline you set fits with the project timeline and doesn't have any negative knock-on effects on tasks that can't be started until this job is finished.
4. Update the schedule
Once you've assigned a task and set a deadline, you need to ensure your online calendar planner is up to date with all the work details so you don't end up double booking anyone. This includes:
Updating the overall project timeline
Enabling time tracking options
Informing other team members involved in the project
---
Appointment scheduling software can help
You might be tempted to use a free solution like the Google Calendar scheduling tool as your online day planner, but it lacks key features you need to ensure you are using time wisely.
Appointment scheduling software can help, as it includes extra features for tracking time, analyzing how you are spending time, and collaborating with your coworkers. Read our reviews of the best appointment scheduling software on the market, so you can make an informed choice.