Online retailing has never been easier, with e-commerce platforms such as Wix and Ecwid and their user-friendliness making it simple even for beginners to get started. However, to build a successful online retail store, you need a plan that involves everything from selecting the right platform to marketing and testing.
Are you expanding your brick-and-mortar store online, or taking the leap into e-commerce and want to know exactly how to start an online store? You're in luck. Once you've established your business plan and sourced your products, these seven steps will help elevate your online retail store to success.
---
1. Choose the right e-commerce platform
Selecting the right e-commerce platform is critical to your online retail business's success. Since every business and its combination of budget, business plan, product offering, and branding are different, it's crucial to start off on the right foot with the right e-commerce platform.
Here are a few things to keep in mind during your search:
Don't select a platform based on its popularity: Almost everyone's heard of Shopify, but that doesn't mean it's necessarily the best platform for you. All e-commerce platforms have their own strengths and weaknesses, and all of them will differ slightly in terms of what features they offer. It's time to do your homework, so read our full reviews of e-commerce platforms before making any decisions.
Don't underspend, don't overspend: Every business wants to keep costs low, but bear in mind this platform could represent your only retail store, so you'll need to fork out for the features you need. Similarly, don't pay through the nose for fancy features you may not use.
Check out each platform's customer service: When there's something not quite right happening with your e-commerce platform — and, therefore, your ability to sell — you need to know how and when to contact your provider for a solution.
Research each platform's feature set: This almost goes without saying, but before you start your search, make an initial list of must-have, non-negotiable features. If you come across a platform that doesn't offer one of these, you can quickly knock them off the list.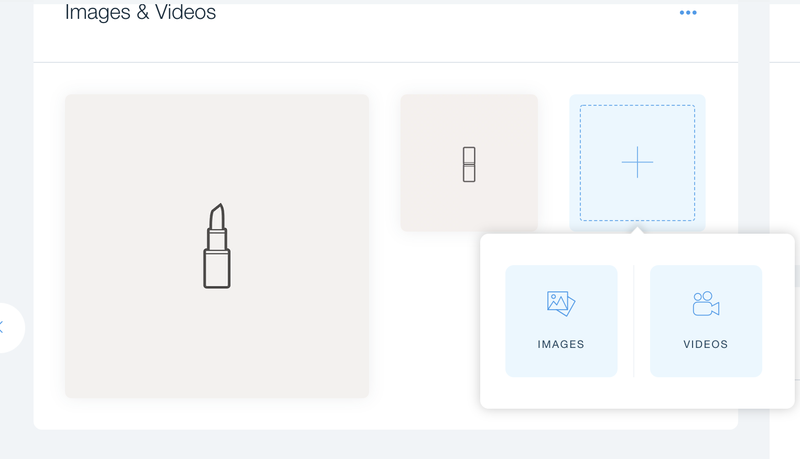 ---
2. Select the right payment processor
To start receiving payments from customers, you'll need to select a payment processor. Similar to choosing an e-commerce platform, avoid picking the lowest bidder and focus on the needs of both you and your customers.
Here are a few factors to consider when evaluating payment processors:
Make sure the payment processor helps you stay PCI-compliant: You must be PCI compliant by law, which means that any payment processor you use must store, process, and transmit cardholder data in a way that meets global data security standards.
Total cost of the payment processor: All payment processors have their own payment structures, but you'll likely need to take the provider's setup fees, monthly fees, and transaction fees into consideration.
What types of transactions the processor supports: Do you intend to sell products to international customers? Then you'll need a processor that supports multiple currencies. Do you sell products on a subscription basis? Then you'll need a payment processor that supports recurring billing.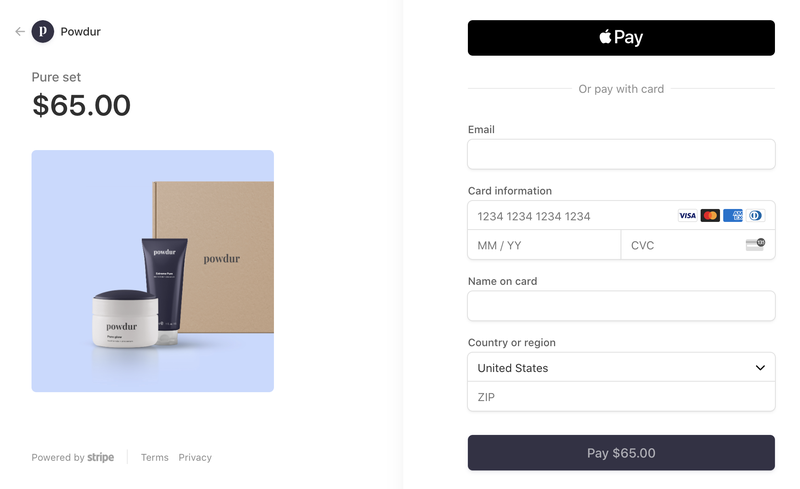 ---
3. Invest in SEO and content marketing
It's not enough to set up an online store and simply hope that customers come flocking. Knowing how to market your products online and investing properly in the right marketing channels is imperative for success.
Here are a few areas where you need to invest to make sure your online retail store gets in front of the right eyes and attracts sales:
Search engine optimization (SEO)
Making sure you take time to do proper keyword research for your store is a great start, but there are multiple other ways you can enhance your store's chances of reaching your target audience.
Write product descriptions: Even if what you're selling seems like it speaks for itself, you need to take the time to write detailed product descriptions for all of your items with relevant keywords included.
Enable reviews: Actually, don't just enable customer reviews, encourage them. When you publish customer reviews on your site, you're publishing user-generated content that's very likely to include organic keywords or high-ranking text without needing to lift a finger.
Content marketing
Far too often, businesses overlook the importance of content and copy because they don't recognize its value and power, and it often takes a while for content marketing to deliver a return on investment.
Content marketing is not just about writing sparse blog posts and hoping your store will rank highly on Google. When it's done thoughtfully, content marketing drives customers to the purchasing stage. Let's take a look at some low-effort, high-reward content marketing tips:
Build out your target buyer persona: This should include demographic information such as age, interests, income level, lifestyle, etc. This will help you more accurately build content that will speak to your target audience.
Learn from your competitors: What are they doing that resonates with customers? How can you replicate or learn from their content marketing and apply it to your own store?
Pro tip: If writing isn't your strong suit, hire a professional copywriter, content marketer, or digital strategist. They'll have valuable knowledge about conducting user research, ideating content strategies, implementing content promotion, and importantly, diving into analytics to help constantly evaluate your efforts.
---
4. Hire a product photographer
Product photography is a huge part of marketing your products online. According to research by Weebly, 22% of products are returned because items didn't look like they did in the website photos. Since customers can't physically see or touch your products, it's up to you to upload photographs that properly represent them.
Not only will a professional photographer know how to capture high-quality pictures of your products in the best light, but they'll have ideas for how to represent them. For example, some products look better against a white background, while others look better represented in context.
Other products might need a bit more explanation. For example, if you're selling a backpack, it's a good idea to visually demonstrate how many items the backpack can hold.
If photography's not your forte, leave it to a professional, and focus on constructing the rest of your e-commerce platform.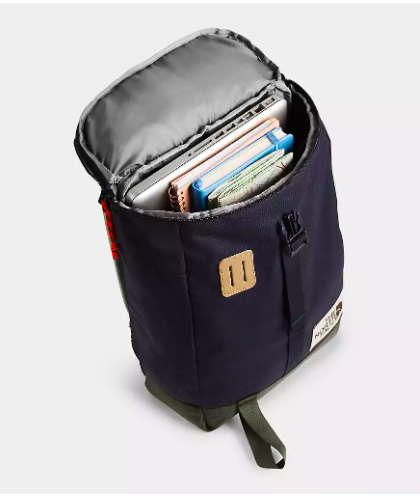 ---
5. Build out your "about us" and "contact us" pages
Customers want to know about the people behind the store. I love to read about how and why small businesses started out and what their business philosophy is. This helps to put a face to a name, but it also helps customers connect with you on a more personal level.
You don't need to be the best writer in the world, but be honest about how you got to be here. Don't let customers assume you're another faceless corporation!

While we're on the subject, don't make it impossible for customers to contact you. When customers need to ask you a question about shipping, bundling, or anything else, they'll be put off making a purchase when they can't find an email address or social media account where they can get in touch with you directly.
---
6. Offer incentives before launching
When you're just about to launch your online retail business, you need to entice customers into making a purchase.
Incentives are a great method of generating excitement and anticipation of your online store's launch. There are several ways of offering retailer promotions that can tempt your target audience and begin to create customer loyalty, including:
Promo codes
First 50 customers receive a free gift
Free shipping
Contests

These typically work best with social media platforms. For example, users are required to tag two friends or comment on and like a post to have a chance of winning.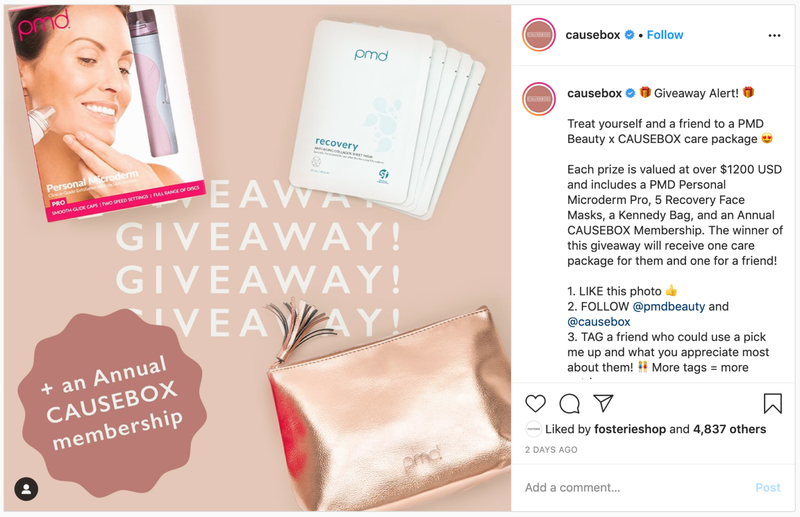 ---
7. Check all moving parts before the launch
One of the benefits of selling online is that you can make sure everything is in working order before your customers arrive. Here's a quick pre-launch checklist to tick off before the big day:
Proofread copy and product descriptions.
Line up your software systems and make sure any integrations with tools, such as retail management or retail inventory management software, are working.
Double-check that all links on your site work and direct shoppers where they should.
Ask friends and family to act as if they were searching for a specific product so that you know the user experience from landing page to checkout is flawless.
---
Start strong to succeed in online retail
While there are advantages and disadvantages to online shopping and managing an online store, the future of retail definitely includes an exponential growth in e-commerce stores. There are many online retailing advantages, such as low business overheads and costs, and a much larger potential sales reach.
To succeed in online retail, you need to start strong with the basics. Although back-end tasks, such as building out your website and setting up a payment processor, aren't as exciting as making your first few sales, if you put the work in at the beginning, your website will have a much better chance of standing out from the crowd.