As a business owner, you're responsible for filing various tax reports and remitting any taxes due on a timely basis. That's why understanding imputed income, or fringe benefits, is important.
If you offer or plan to offer your employees various fringe benefits, you need to know which benefits are exempt, and which need to be reported as taxable income.
---
Overview: What is imputed income?
Part of doing payroll is properly tracking employee benefits. If your employees are the beneficiaries of various fringe benefits and non-cash compensation that are separate from their salaries, but still have a value.
That value needs to be tracked and reported as compensation to the appropriate tax agencies, including the IRS, Social Security, and Medicare (FICA), as well as federal unemployment tax (FUTA).
That means any employee that accepts or benefits from certain non-cash fringe benefits will need to have the value of the benefit they received added to their gross income for the year.
---
Examples of imputed income
If you're not sure exactly what qualifies as imputed income, or whether the fringe benefits you offer your employees need to be taxed, here is a list of things typically considered imputed income:
Group-term life insurance with a value exceeding $50,000
Personal use of a vehicle
Educational assistance that exceeds $5,250
Non-deductible moving expense reimbursements
Employee discounts that exceed the tax-free amount
Fitness incentives such as a gym membership
Adoption assistance that exceeds the tax-free amount
Dependent care assistance that exceeds the tax-free amount
---
Examples of exclusions
There are also a variety of excluded benefits you don't have to report as income. Others, such as dependent care and adoption assistance, are initially excluded unless they go over the stated tax-free amounts.
In most cases, the excluded benefits aren't subject to federal income tax withholding, social security, Medicare, federal unemployment (FUTA) tax, or Railroad Retirement Tax Act (RRTA) taxes and do not have to be reported on Form W-2.
These exclusions include:
Accident and health benefits
Meals
Group-term life insurance with a value up to $50,000
Employee discounts up to the tax-free amount
Adoption assistance up to the tax-free amount
Dependent care assistance up to the tax-free amount
Employer-provided cell phones used primarily for work
Employee education assistance of up to $5,250
---
How to report imputed income
In order to properly report imputed income or fringe benefits, you must first determine the value of the benefits your employee is receiving.
While this is easy for benefits such as group-term life insurance and adoption assistance, which have assigned values, other fringe benefits such as personal use of a vehicle may require you to determine fair market value.
For instance, if you're providing your employee with a vehicle to use, the value of the fringe benefit would be the cost your employee would incur if leasing a car from a third party.
Keep in mind that the IRS has strict rules in place regarding valuation of a car lease, so it's best to refer to Publication 15-B: Employer's Tax Guide to Fringe Benefits in order to ensure that the valuation is done properly.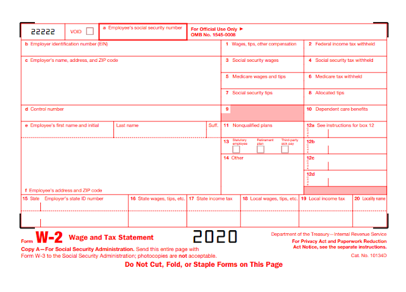 You can choose to report fringe benefit value at any chosen frequency, though no less than annually. Period reporting options include:
Per pay period
Quarterly
Semi-annually
Annually
You can change the reporting frequency as often as you like, though you must report calendar-year benefits no later than December 31 of the year in which the benefits were received.
All fringe benefits are reported on IRS Form W-2, with a specific code placed in the appropriate box to indicate what type of benefit was provided.
Remember, you only want to add the value of the fringe benefit to your employee's total taxable income. Any fringe benefit that's considered exempt should not be included in the employee's gross wages.
Of course, if you're using payroll software such as Gusto or SurePayroll, this information will be included on the W-2s that are provided to your employees at the end of the year.
If you're processing payroll manually, here's an example of how you would calculate imputed income on a pay stub:
Shannon's weekly pay is $1,250. Shannon's health insurance is $100 and is considered a non-taxable deduction.
| | |
| --- | --- |
| Gross pay | $1,250 |
| Health insurance (non-taxable) | $ -100 |
| Total taxable wages | $1,150 |
If this were all you needed to consider, Shannon's gross wages would be $1,150, which is the total that would be used to calculate withholding taxes. However, Shannon's employer also provides her with a company car, which has a fair market value of $150 per week. In order to properly account for this benefit, you need to add $150 to Shannon's taxable income. Adding this total will ensure that taxes are calculated and paid accurately.
| | |
| --- | --- |
| Gross pay | $1,250 |
| Health insurance | $ -100 |
| Car lease (fringe benefit) | $ 150 |
| New total taxable wages | $1,300 |
The imputed income calculator displays the difference in taxable wages once the car lease's fair market value is included.
Once we add the $150 to Shannon's previous taxable wage of $1,150, her new taxable wage is $1,300, which is the total that will be used when calculating her withholding taxes. Keep in mind that there are various IRS rules that can be used when calculating the value of fringe benefits.
The example above is based on weekly reporting, but you also have the option to report imputed income quarterly, semi-annually, or annually.
---
Imputed income frequently asked questions
Do I have to report fringe benefits each pay period?
No. The IRS allows you to choose the schedule you wish to use when reporting taxable fringe benefits. However, you are still responsible for paying the appropriate amount of withholding taxes based on when the benefit is paid.
For instance, using our previous example, if you pay Shannon's car lease annually, you can report it at year end, but you'll have to add the annual total of $1,800 to Shannon's gross pay and withhold taxes accordingly.
I provide my employees with tuition reimbursement. Does that qualify as a fringe benefit?
Employers are allowed to provide tax-free tuition assistance up to $5,250. However, any assistance provided beyond that cap is considered a fringe benefit and must be taxed.
I provide my employees with a gym membership. Is that a fringe benefit?
Yes, a gym membership is considered a fringe benefit or imputed income, but remember that the value of the membership should only be added to an employee's gross pay if they actually sign up for a gym membership.
---
Let your payroll service provider track imputed income for you
Whether you're doing payroll manually or you have a payroll service provider, you still need to track imputed income.
Why not opt for the easier of the two and let your payroll service do the heavy lifting? Payroll applications such as OnPay and Paychex Flex can easily manage imputed income and fringe benefit reporting, provide imputed income tax totals, as well as include those totals on employee W-2s at year end.
For other payroll options, be sure to check out our payroll software reviews.