Baseball players get three strikes before they're out. Shouldn't employees, too?
Proponents of progressive discipline think so. A progressive discipline policy gives employees who drop the ball a chance to try harder and step in line. But are they good for small businesses? And are they good for employees?
Find out what a progressive policy entails and whether it's a good system for your small business.
---
Overview: What is progressive discipline?
Progressive discipline is an employee performance management process that increases penalties for repeat violations. It may be part of a performance improvement plan drawn up for an employee or a set of steps outlined in a company-wide disciplinary policy.
Discipline usually begins with a verbal warning. Employees who improve their performance are freed from further discipline. If they do not improve, they continue to the next step. After so many strikes, they are usually out of a job.
---
Why is progressive discipline important?
Progressive discipline gives employees every chance to change their conduct and improve performance. This allows the company to fully develop talent and manage employee performance.
On the other hand, the progressive discipline process can be rigid, making it harder to correct certain kinds of conduct.
Let's look at the benefits and drawbacks for both employers and employees.
---
Benefits of progressive discipline
A progressive discipline policy can be especially helpful to small businesses with their relatively flat, informal management structures. Here are some of the benefits.
1. Small, early corrections
Progressive disciplinary action starts small, giving managers a tool for intervening early when offenses are minor and conduct is not habitual. This can cut off problematic behavior before it affects the entire team's performance.
2. Clear expectations
Progressive discipline lays out clear expectations and consequences for employee conduct. This encourages compliance with company policies and reinforces the fact that performance is tied to concrete corrections and rewards.
3. Development opportunities
By giving managers a tool for correcting problem behavior, progressive discipline can help you retain and develop employees. It prevents simple mistakes from sidelining promising team members and gives underperformers clear guidelines for improving.
4. Improved retention
With its proactive, hands-on approach to performance management, progressive discipline can help you retain employees with high potential. When effectively applied, it can promote a sense of clarity, accountability, and fairness for all employees, creating a more positive work environment.
5. A documented trail
Another advantage of progressive discipline is the paper trail it provides when an employee just isn't working out. Having documentation of the performance issues and your efforts to resolve them can defend your legitimate reasons for termination or other discipline in case of legal claims.
6. Consistency
Progressive discipline helps ensure consistent discipline across your company, which can further boost employee morale and reduce your legal liability. It can also help managers who are uncomfortable with employee discipline by giving them a formal, objective process to follow.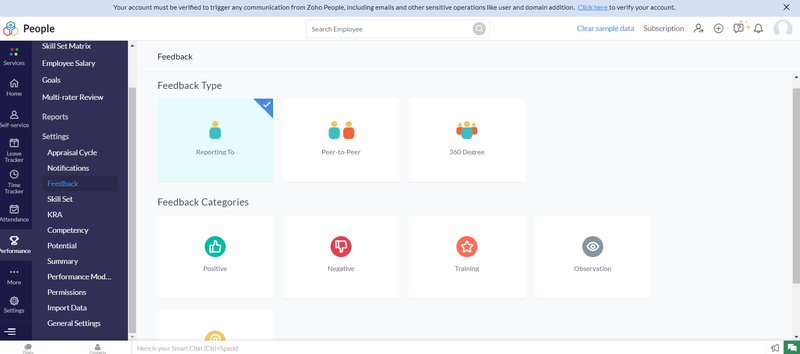 ---
Drawbacks of progressive discipline
Some talent managers believe that progressive discipline is rigid and punitive, and that businesses should instead emphasize coaching. Here are some limitations to consider.
1. Lack of flexibility
Some offenses might be serious enough to warrant skipping straight to firing. Yet employees might claim a right to a second chance under a progressive discipline policy, or managers might feel compelled to give every last chance every time.
To avoid those problems, your progressive discipline policy should:
State that you have the right to use any form of discipline, including termination, depending on the conduct and the circumstances
Give examples of conduct that warrants immediate dismissal
Stipulate that nothing in your policy alters an employee's at-will employment status, which allows termination for any reason so long as it is legal
Be run by an attorney
2. Formality
On the other end of the spectrum, good employees may feel wounded by the idea of receiving a formal warning for a minor misstep.
You can mitigate this by including counseling and coaching without a formal warning as the first step in your policy, or by reserving progressive discipline for more serious offenses. Just make sure that managers consistently apply the policy and avoid potential discrimination.
---
6 steps in a progressive discipline system
A progressive discipline system relies on these steps.
1. Counseling and coaching
For many employees and managers, the very word "warning" carries a lot of baggage. You may want to include counseling as your initial step to allow for minor, gentle course corrections before issuing even a verbal warning. This is a matter of your workplace culture and performance management approach.
2. Verbal warning
A verbal warning is the initial step in most progressive discipline systems. By definition, a verbal warning is not documented in an employee's file. It is merely delivered personally, giving the employee a chance to avoid any notation on the record.
Managers should document the conversation in their own notes, however, including the date and time of the meeting.
3. Written warning
If the verbal warning isn't enough, the next step is giving the employee written warning of the violations. The warning is delivered in a meeting, where the manager should walk the employee through the problem and emphasize the need for change. At this point, the emphasis should still be on improving performance.
The manager should document the employee's response, as well as the prior verbal warning, including date and time. All of this is now added to the employee's personnel file.
Your written warning should also spell out the continued misconduct, the policy it violates, and specific steps for correcting the behavior by a deadline, if applicable.
For example, an employee is chronically late, but he or she does a good job otherwise. The written warning should document:
Specific dates and arrival times for all violations
That the tardiness violates the company's attendance policy
That the employee received a prior verbal warning in a meeting, including date and time
That any instance of tardiness during the remainder of the quarter will lead to a final warning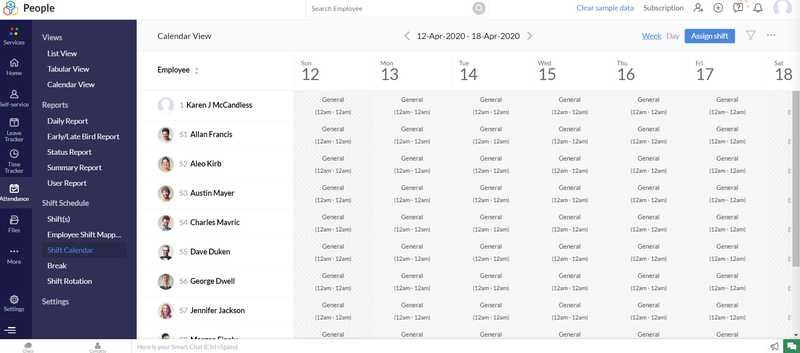 4. Final warning
If the behavior persists after a written warning, you are usually on the road to a separation. This final warning is more about the record than the behavior. It should refer to the prior warnings and meetings, including dates and times, and lay out consequences if the conduct continues.
For example, a final warning might state that any further instances of the behavior during the month will directly lead to termination. Be specific about expectations, timelines, and outcomes.
5. Suspension
Some businesses include suspension without pay as the final step before termination. Suspending an employee tends to make sense in larger businesses with more formal structures.
6. Termination
With a fully documented record, termination shouldn't come as a surprise. During a formal termination meeting with a manager and a human resources (HR) representative, the employee should receive full documentation of the disciplinary history, along with a termination letter.
HR software can make it easier to document and manage each step in the disciplinary process. Prime examples are Zoho People and Zenefits, which include powerful performance management functions. They also automate key tasks such as tracking time and attendance.
HR software can also provide valuable HR metrics to help you track your company-wide talent management performance and detect unintended bias.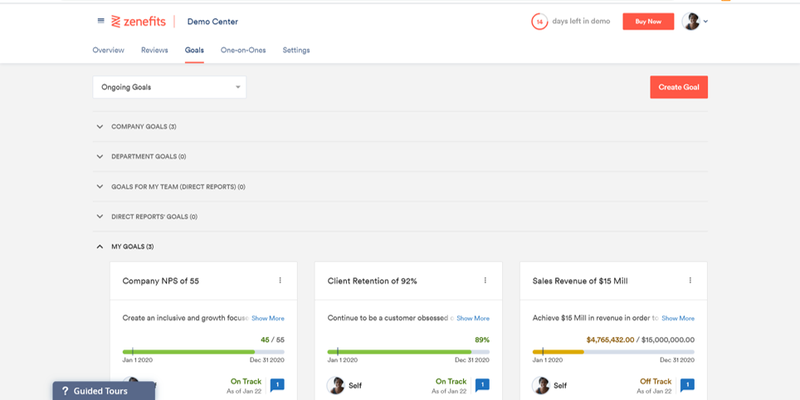 ---
Frequently asked questions about progressive discipline
How do you write a progressive discipline policy?
To write a policy, consider the steps outlined above and choose the ones that make sense for your business. Read sample policies online and talk to your team leaders about how they currently counsel and discipline employees. Then craft a policy suited to your culture and practices.
Be sure to clearly state that your contract doesn't alter the employee's at-will status, if applicable, and that you have the right to skip steps in the process and to terminate employees at any time for any legal reason. Then run your policy by an attorney before implementing it.
What is the difference between progressive discipline and positive discipline?
Like progressive discipline, positive discipline emphasizes early intervention and small corrections, but it emphasizes coaching and counseling over discipline to correct employee behavior.
Do you have to go through every step in a progressive discipline policy?
No. In fact, a progressive discipline policy should reserve the right to skip steps and terminate employees at the company's discretion. That said, progressive discipline policies should be consistently applied based on employee behavior. In other words, similar conduct should be similarly handled throughout the company.
For example, if two employees are consistently late, both should receive identical treatment under the policy. But if an employee threatens a co-worker, that is grounds for immediate dismissal.
Is counseling better than progressive discipline?
It may be, but employers don't have to choose. You can build a specific counseling step into your progressive discipline policy, or you can emphasize counseling throughout the entire disciplinary process.
Keep in mind that your progressive discipline policy is a tool to be used to serve your company's talent management goals. You can be as rigid or relaxed as you like in applying your policy as long as you do so in a consistent, unbiased way according to sound diversity management principles.
For example, you might reserve progressive discipline for more serious offenses in your company and leave lesser violations to coaching and counseling.
---
Making the most of second chances
When implemented in a way that supports your culture and goals, progessive discipline can bring welcome structure and objectivity to an often uncomfortable and uncertain process.
It also gives managers and employees every opportunity to step in early and work together on bad habits before they become game-changers.