Selling a house is a unique proposition. While it takes about two seconds for a shopper to grab a soft drink from the display at the grocery store, the average home buyer visits 10 homes over 10 weeks before they make a decision, according to Realtor.com.
And it makes sense: Besides probably being the most expensive thing people will buy in their lifetimes, it's also the place where families will spend years of their lives — eating, sleeping, and sharing special moments they'll remember forever. You have to be picky about that sort of thing.
As a result, real estate leads are different from your typical sales lead. For one thing, it's direct-to-consumer, and for another, most leads come either through your listings or from direct referrals. And networking is huge in real estate sales, so you want a CRM software platform that can easily send networking emails to nurture relationships.
Not every CRM can handle these needs, which is why we've scoured the available options and selected eight that fit the bill.
Here are the top real estate CRM software options:
---
What to look for in a CRM software for realtors
If you're in real estate, you're not making the typical sales pitch, so you don't want the typical CRM tool — you want the best real estate CRM software, whether you're talking about a residential or commercial real estate CRM.
You have specific needs, and therefore you should be looking for CRM software with the following key characteristics.
1. Robust contacts tool
Because relationships are vital to real estate sales, you want a platform that allows you to list not just a person's basic contact information, but every single interaction and detail you can gather.
Do they have a birthday coming up? Did you chat about vacationing in Spain at a cocktail party a few months back? Did they mention they might know a few people in the market for a home and suggested you call them up in a few months?
Whether you want to call it sales management, relationship management, or account management, this is a must.
Selling houses is not like selling magazines — it takes a lot of trust and possibly many months before you close the deal. So, you need patience and a real estate CRM platform that can help you stay super organized and on the ball when it comes to your contacts. Look for software with these features:
Lots of fields to maximize the information you can enter
Highly customizable
Automated reminders that you can preset
2. Customer service
You need referrals in order to thrive in real estate sales, and to get those, you need a stellar reputation. The only way to get that solid reputation is by providing excellent customer service and support.
You must make the buying experience as smooth and problem-free as possible for clients, and handle all of the details and other headaches that can crop up during the complicated process of buying a home.
As a result, you need a real estate CRM that offers customer service features such as:
A module specifically for customer support
Case management
Automated reminders for tasks
Cloud-based (so you can access it anywhere, anytime)
3. Email marketing
The sales process for real estate relies on email marketing perhaps more than any other sales profession.
As a result, you need a sales CRM that doesn't just organize your contacts and set your calendar, but also does some of the email marketing work for you.
Look for a real estate CRM with the following features:
Drip email campaigns
Email templates (to create "just listed" and newsletter emails, for example)
Design customization
---
Our 8 picks for the best real estate CRMs
There are a lot of CRM examples out there, but not all are suited for handling real estate sales. We've chosen these eight solutions as the best CRMs for real estate agents.
---
1. Agile CRM
Agile CRM offers a real estate version that is focused on helping real estate professionals manage the documentation of appraisals and property listings, and automating more administrative tasks so agents can spend more time building relationships with clients.
Agile comes with email marketing and lead-tracking tools so you can have an organized outreach effort that will keep you at the top of clients' minds as they look for their dream homes.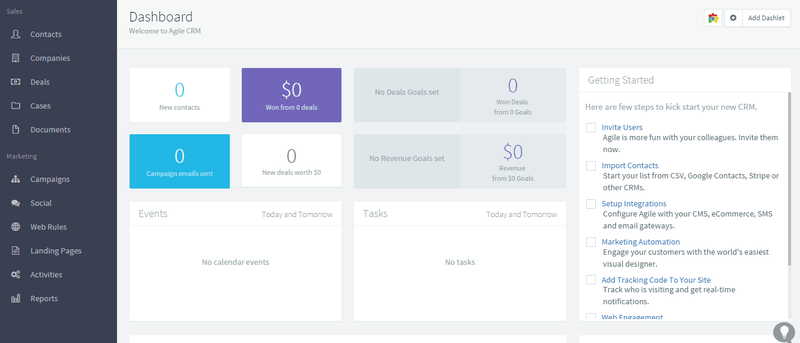 The software automatically captures leads from websites such as Zillow and Trulia, putting contact data right into the platform.
You can also use the software to search for properties within a geographic area, and make notes on the properties within the CRM. You can even use it to request representation of private listings.
Why Agile is good for real estate: Agile organizes key real estate documents while automating administrative tasks and email marketing to free up time.
---
2. Salesforce CRM
Salesforce CRM claims it can manage real estate sales "from open house to close of escrow." Specifically, the software can:
Upload leads and contacts quickly
Track emails and calls
Integrate tools to manage email campaigns
Enable you to work anywhere with its mobile app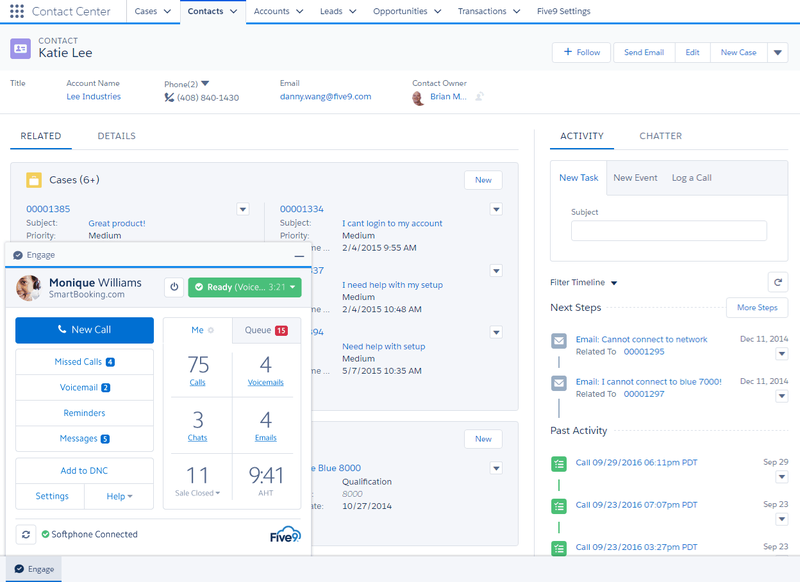 Salesforce offers a solid contact management tool that shows activity history, customer communications, and internal account discussions (if you work within a team).
Salesforce also has good lead and sales funnel management. This is important because the sales cycle in real estate can be quite long, so you need to maintain long-term relationships with clients that may include many communication over many months.
Why Salesforce is good for real estate: Salesforce provides superior sales funnel management to help build long-term relationships with clients.
---
3. Pipedrive
Pipedrive allows you to create pipelines for individual properties and monitor your conversations with clients. It'll also organize messages by client and property.
You can work from your phone between showings by recording audio notes and setting reminders to follow up with clients. You can also get updates on a property or a client while you're on the go.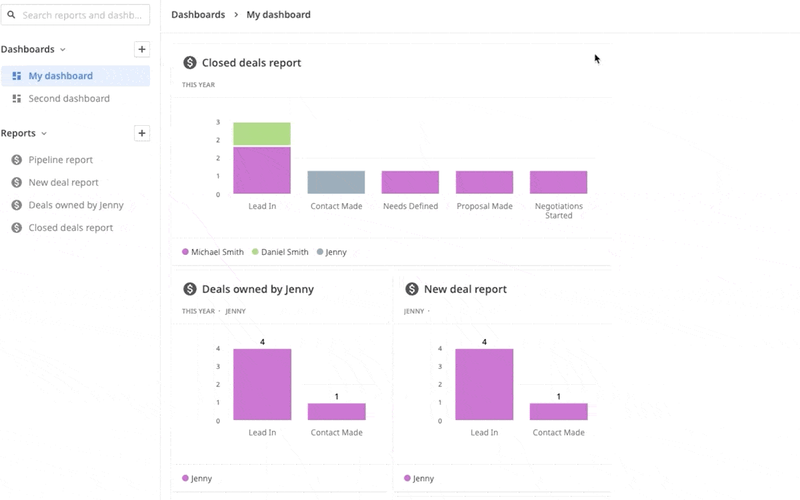 The software does a good job of organizing your contacts; it reminds you when to reach out to clients and provides you with the information you need so you'll know what to say when they pick up the phone.
Why Pipedrive is good for real estate: Pipedrive helps you take notes and set reminders while on the go between property showings.
---
4. Insightly
You can customize Insightly specifically for real estate. Its lead management tool allows you to update lead sources so you can track interest from any inbound marketing channel, whether that be from listings, ads, social media, emails, or referrals.
You can also automate the process so leads go straight into the platform, and custom feeds enable capturing data important specifically to you.
Through the contact management system, you will be able to customize the view so contacts are sorted by categories like agent, property manager, source, seller, and more.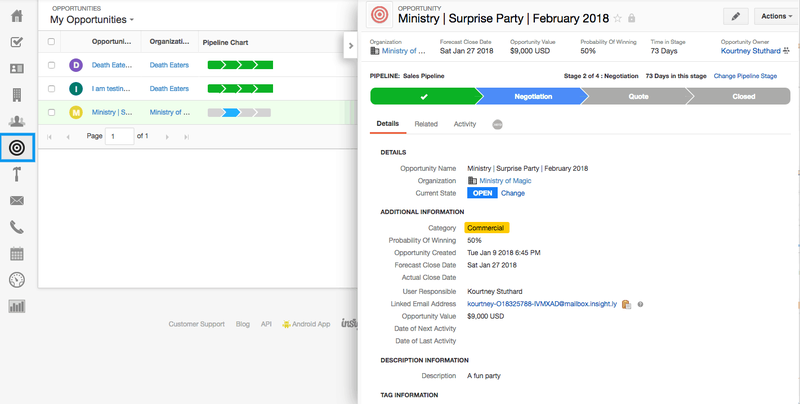 The Opportunities tool can be configured to include fields that are real estate-specific, such as property type, amenities, ideal home description, and more.
Why Insightly is good for real estate: Insightly is highly customizable so you can create a personalized real estate CRM that works for you.
---
5. Zoho CRM
Zoho CRM offers a free integration with Zillow, providing you with a consolidated view of everything you need to know about a property, such as its availability, address, value, comparable homes, and more — all within the platform.
Zoho also allows you to scan QR codes or business cards and automatically add them into your sales funnel. This is super helpful in real estate, as you shake hands and collect business cards all the time, and this real estate CRM makes it so you don't have to manually enter the information later.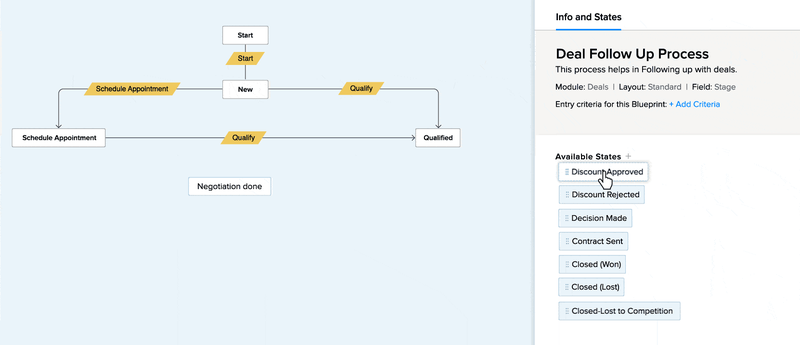 Zoho also has solid email marketing tools that will help you make repeated contacts with clients and stay at the front of their minds as they shop for a home.
Why Zoho is good for real estate: Zoho integrates with sites such as Zillow and does a lot of the real estate email marketing work for you.
---
6. Vtiger Sales CRM
Vtiger Sales CRM offers a solution for real estate companies and agents that helps you manage property inquiries and listings, communicate with buyers, and conduct email marketing campaigns.
The software captures inquiries from a multitude of sources, including websites, emails, social media, and phone calls. You can then use the software's reporting tools to identify the best lead sources, allowing you to adjust your strategy.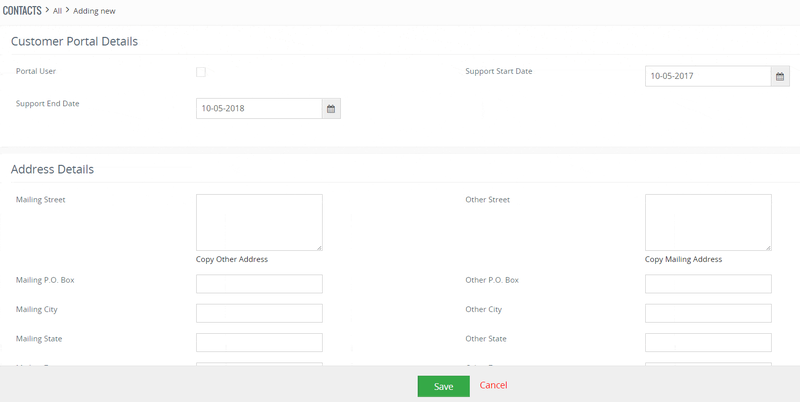 For real estate sales teams, the software can assign certain clients to agents based on factors such as location, deal size, and other criteria.
You can use the software to book property visits quickly and easily. And you can manage all documentation, such as brochures and forms, within the platform.
Why Vtiger is good for real estate: Vtiger has a tailored real estate CRM solution that captures leads and can automatically assign clients to specific members of a sales team.
---
7. SugarCRM
SugarCRM has a powerful sales funnel tracking tool, which is important for products like real estate that have a long lead time. You'll be able to track all of your communications with the client in detail over the course of their buying journey, however long that takes.
SugarCRM also provides a complete view of your email communications when prospecting, and it integrates well with many different third-party apps that real estate agents already use.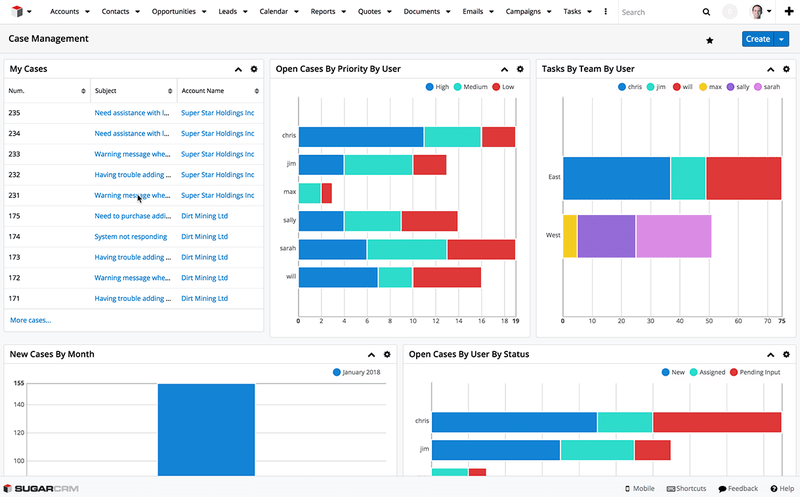 Because it's open-source, SugarCRM is highly customizable — an essential quality that makes it especially attractive for real estate professionals. However, that also means you need to be tech savvy or have a development team that can adapt it to your firm's needs.
Why SugarCRM is good for real estate: SugarCRM helps with developing long-term client relationships, and the software is highly customizable, making it an ideal real estate CRM.
---
8. Bitrix24
For a real estate professional who just wants something simple and straightforward, Bitrix24 offers a real estate version of its software that is totally free for up to 12 agents. With it, you get unlimited records, email marketing, a mobile version, and a number of management tools.
The software offers some of the basics you would expect with a real estate CRM platform, such as drip email marketing, quotes and invoices, integrated telephony, and calendars.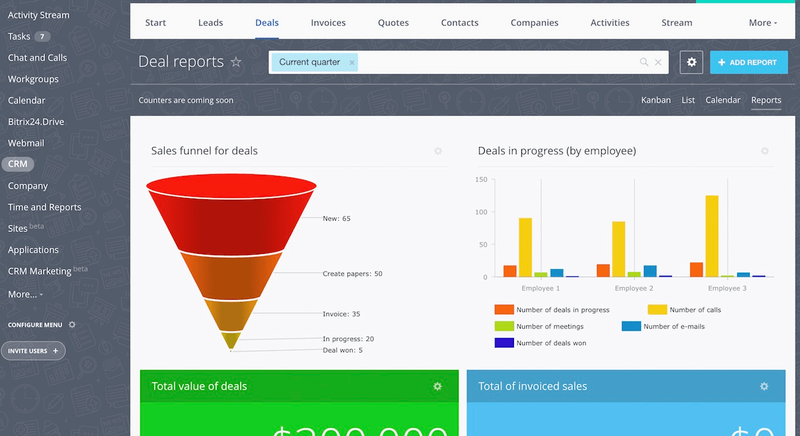 Importantly, Bitrix24's real estate CRM version has a focus on long-term relationships with your clients, and it automates administrative tasks to free up more time to build those relationships.
You'll also be able to store documents such as contracts, titles, appraisals, property photographs, and more — all within the platform so you can pull them up easily.
Why Bitrix24 is good for real estate: Bitrix24 offers a free version for real estate professionals on a budget that does a good job of managing contacts and organizing key documents.
---
Try out a few of these real estate CRM solutions before choosing one
All of these software options are good for real estate in individual ways.
For example, some are better at organizing documentation, while others offer more contact customization. Based on this list, you should be able to identify two or three options that best fit the bill for what you need to advance in real estate sales.
You should give each of these real estate CRMs a test drive, either by using a free version or signing up for a trial. Weigh how each software fits within your sales process, and then make a decision.