Real-time communication has become a bigger part of everyone's lives lately as remote work becomes increasingly common — and it's not just because of COVID-19. The business world has been relying on offices less and real-time communication more as it becomes more cost-effective thanks to advances in communication methods and software.
Nearly everyone has experienced a video conference call, or sent an instant message to a colleague, or downloaded a work document from the cloud. Real-time communication technology has become an essential part of modern life, and if you run a business, you better get with the program, or you'll struggle in the years ahead.
What is real-time communication all about, and what implications does it have for your business? We'll help you wrap your mind around it all — and come up with ideas on how to reinvent your business.
---
Overview: What is real-time communication?
Real-time communication (RTC) refers to any live communication method in which users interact with each other instantly with no delay or significant latency. Examples of real-time communication include people speaking to each other over a landline or instant messaging over the internet.
RTC participants can convey information instantly through phone, video, or text. An RTC platform has no delays, with no data storage involved, as you would with email or voicemail.
---
Benefits of using real-time communication
Real-time communication is valuable for time-sensitive information, or simply to improve the speed that ideas are communicated. Here are four specific ways RTC can help a business.
1. Instant access
RTC gives individuals instant access to other people and additional information, without delay. This results in greater efficiency and cost savings, and tasks get done faster. An individual can make decisions faster using RTC. Rather than wait on a response from the other individual, information is immediate. This allows a seamless response to market conditions and more agility for the company overall.
2. Speed
With non-RTC communication methods, such as email, an individual must wait for a response before proceeding — also, the individual may need to send multiple emails before they receive all the information.
With real-time communication, however, say, a 5-minute video call, both individuals can quickly exchange information and move on to other tasks. Tasks get finished quicker, challenges are addressed at a greater speed, and overall productivity accelerates.
3. Remote access
RTC methods allow individuals to obtain necessary information quickly no matter where they are. For example, a construction manager walking over the job site can call up someone at the head office to get blueprints sent to his mobile device right away.
People can access this information from many devices these days, and more people can be added to these networks to boost creativity and the speed at which solutions are developed.
4. Wellness and safety
With the COVID-19 pandemic, the safety of in-person gatherings has created challenges for businesses. RTC methods like videoconferencing have allowed businesses to still conduct face-to-face meetings from a safe distance, while facilitating remote work as necessary. Employees can also achieve a greater work-life balance by working from home, and often, it increases overall employee satisfaction.
---
4 types of real-time communication
Generally, real-time communication falls under four main categories — one type of communication has been around for quite a while, and the three others largely have been born in the 21st century.
Type 1: Mobile and fixed-line telephony
This is the oldest form of real-time communication, existing since the invention of the telephone in the 19th century. This duplex communication system has advanced in recent years with the popularity of the mobile phone, allowing people to make calls anywhere instead of just within the confines of their home or office.
Telephones emphasize human voice communication. They develop a greater human connection between participants — the downside is individuals can't see each other, so they are missing out on non-verbal social cues such as body posture or facial expression.
Top phone call software example: Google Meet is a modern example of real-time systems involving phone calls. The software allows people to jump into a chat at a moment's notice or even schedule a phone call with a teleconference line that everyone can dial into, with no need for the user to set up the line themselves — it's automatically created.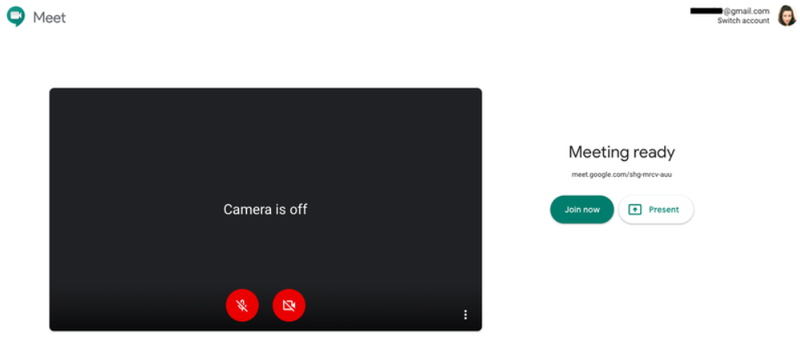 Type 2: Video calling
Video calling improves upon telephones by allowing participants to see each other and therefore pick up on facial expressions. However, other non-verbal cues are still a challenge, such as body posture. It doesn't quite have the same feel as people sitting together in a room. People can access video calling through desktop, laptop, and mobile devices.
This higher level of human face and voice communication has grown in popularity with the COVID-19 pandemic, offering a way for companies to have their employees meet face-to-face without having to risk their safety by coming into the office.
Top video conferencing software example: Zoom has been a top video conferencing option for businesses that do remote work. The software makes it easy to launch a call and share your screen with attendees.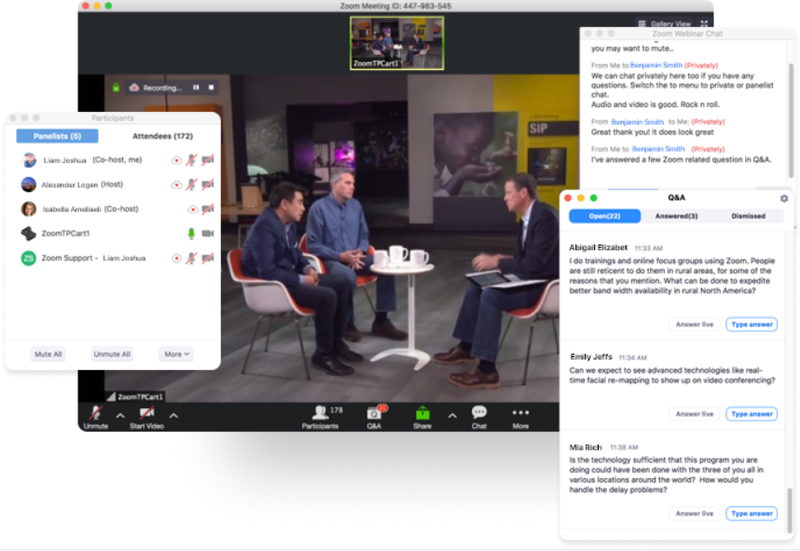 Type 3: Team messaging
The advent of real-time messaging systems has coincided with the rise of software in business, and people increasingly use digital messaging services to send instant messages to each other in the workplace. Participants have to write quickly to join the conversation, as it develops more quickly than an email exchange and may shift topics within minutes.
Because there's no voice or video, there's less human connection, and no social cues to pick up on other than what comes across through text. As a result, this type of communication is best for coordinating work tasks, and it doesn't work as well for social interaction or meetings.
Top communication software example: Slack has become popular for businesses as remote work becomes more common. The software lets you create channels which can include just a few people or the whole company, acting as sort of virtual meeting rooms.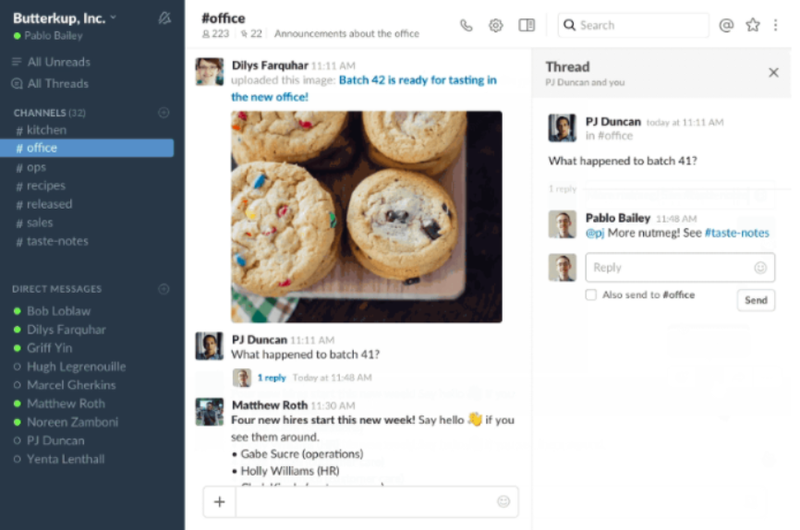 Type 4: File sharing
File sharing involves even less human connection, but it's a type of real-time communication in that files can instantly be shared with one or more people through the cloud. Participants can access digital files on cloud-based applications through a desktop computer, laptop, or mobile device.
This is best for collaborative work that requires documents — for example, a project manager sharing a project timeline with the team in preparation for an upcoming meeting.
Top document management software example: DocSend is an easy-to-use solution for businesses who want a tool that can upload and maintain digital files. The software also offers tracking and document protection.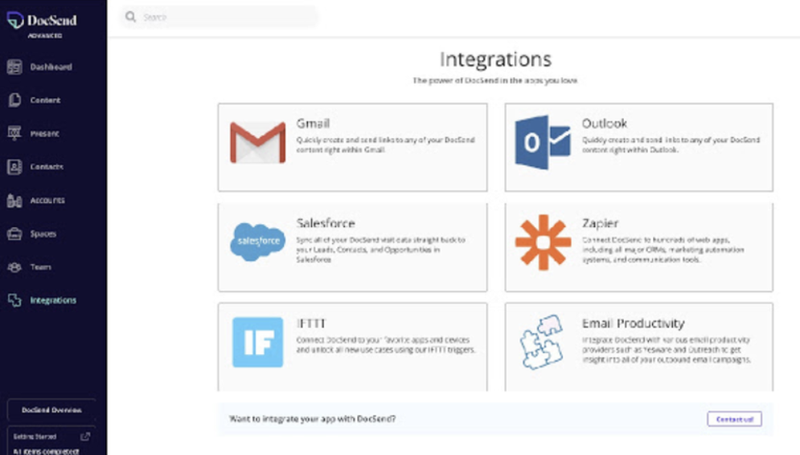 ---
Does your company need a new communication strategy?
A lot has changed lately and real-time communication methods have become more important than ever. If your business has long relied on in-person communication at the office, you're probably finding the world is changing, and maybe it's time you change with it. That's why it's time to explore some new communications strategies if you haven't already.
Sit down and plot out a basic communications model that replicates the office environment you had as best you can with current technology. Draw up some guidelines on how future meetings should be conducted or how tasks should be coordinated — what project management software people should use, for example — and generally how people should check in with their managers while working from home.
This new era represents an opportunity to adjust your business to meet a changing business landscape, and you should view it as a chance to reinvent rather than as a challenge to be overcome.