Good strategic HR management is all about thinking way into the future. What do you want your organization to look like? What do you want to achieve in five years, or even 10 years down the line? What do you want people to say about your company's culture?
HR metrics can guide human resource planning to an extent, but you need a long-term organizational strategy with specific goals on what you want to accomplish if you want continued growth.
By taking advantage of multiple marketing channels and using a few trustworthy strategies, you can increase the flow of top talent into your organization.
---
Overview: What is recruitment marketing?
Recruitment marketing refers to the practice of building a corporate brand in order to attract top talent, even if there are no specific job openings currently available to them.
Companies use a recruitment marketing plan in order to acquire the best and brightest talent that can take the organization to the next level, rather than merely filling in jobs as they become available with whoever happens to apply for that specific position.
Companies who take this approach are trying to market themselves as a great place to work so that they get the best pick of employees, and therefore get an edge over their competitors.
---
What to consider when creating a recruitment marketing campaign
Creating a brand new recruitment marketing campaign from scratch is a daunting prospect, and you can bet on it being a grind for quite a while. However, the rewards are well worth it for your hiring process. Here are some considerations you should keep in mind before you get started.
1. You need to know what you're looking for
You need to understand what your company needs, and fully spell out what the ideal candidate looks like. This staffing plan will take some introspection on the part of company leadership.
Once you're confident in your vision, the rest will follow naturally, and you can create unique recruitment strategies that will attract more talent.
2. It's going to take some work
Recruitment marketing is not going to send rock star employees to your front door overnight. It's about slowly but surely building your brand. You'll need to draft a comprehensive strategy on how you're going to target them, and then faithfully execute it over a long period of time.
And then you'll need to monitor and make tweaks, because it will be little things, like email format or how much you're spending on local marketing, that will make the big differences over the long run.
3. It may cost you (but it will be worth it)
Finding these ideal employees is not going to be free. You're either going to have to pay employees nice bonuses for referring them, or you'll have to spend money on content creation and advertising. You may have to do both of those things.
However, if you find that perfect fit, the company will reap tremendous rewards.
---
Recruitment marketing strategies you can use
With those considerations in mind, here are six tried-and-true strategies that can help you put together a recruitment marketing campaign that will actually work.
Strategy 1: Define your goals
You can't have a recruitment marketing strategy without some goals in mind, because they guide every aspect of your strategy. Are you just trying to get as many job applicants as possible because there's a serious shortage of skilled workers in your industry?
Or are you just looking for a few superstars? Or perhaps you want to find a way to shorten the recruitment process by doing it more efficiently? By laying out specific goals, you will present a clear path forward for your company.
Tips for defining your goals:
Coming up with a set of clear goals will guide you through the rest of the process and give you some way to measure the success of your recruitment activities, and there's a couple of ways to do it right the first time.
Avoid vague goals: Your goals should be specific and measurable. That means you should not create goals like, "increase candidate engagement." Instead, go for a number whenever possible, such as "increase qualified applications by 20% within 90 days."
Use software to track those goals: It's hard to know if you're reaching your goals unless you are tracking all of that data, which is difficult to do on your own. HR software solutions can track specific metrics that are important to you, so it's best to explore what's out there to help you do that.
Strategy 2: Create a candidate profile
Now that you have some goals laid out, it's important to start describing your ideal employee in detail. What kind of person are you looking for? What kind of skills will they have?
What personality traits are important to you? By creating a specific candidate profile, you're more likely to get the right person the first time and less likely to be distracted by other qualities during the interview process that aren't actually important to your organization.
A candidate profile keeps you focused on the desired end result for your organization.
Tips for creating candidate profiles:
Candidate profiles further focus your efforts on specific individuals rather than a vague idea of an employee, which will help you identify them as soon as you see them. There are a couple of ways to create a solid profile.
Be specific: Much like your goals, you want to get as specific as possible when drafting a candidate profile. Describe them to an almost uncomfortable extent. How old are they? What kind of hobbies do they enjoy? What are they looking to accomplish in their career? What color are their eyes? OK, perhaps not that far, but push it as far as you can.
Create multiple profiles, if necessary: Sometimes, you're looking for more than one type of employee. Perhaps you need IT managers and technicians. If so, create multiple profiles to match each type of ideal employee, and even give them a name. That way, when you're talking about them in the meeting, all you have to do is say "how do we attract a Joe?" and everyone will know what you're talking about.
Strategy 3: Create a recruitment page
When a person gets interested in working for your company, where do they go if they want to learn more? They probably just go straight to your home page, but that may be built more for your customers than for potential new employees.
Instead, you need to create a dedicated recruitment page you can send them to. This page should provide every bit of information they need to make a decision on whether to work for you, as well as what positions are available now.
The page should break down what your company is all about, what your values are, what fringe benefits you offer, and what it's like working for you.
Tips for creating recruitment pages:
You need a hub where every employee candidate goes in order to create a consistent experience. These recruitment pages should have two features in particular.
Provide a clear call to action: CTAs are a vital part of marketing, and that includes recruitment marketing. The landing page should have a clear indication of what the prospective employee should do next, whether that be to submit an application or to provide contact information so you can send a networking email later.
Make sure the page is mobile-friendly: The reality is that most people are poking around on your landing page from their mobile phone, so if the page isn't optimized for a small screen, they may get bored and bounce quickly.
Strategy 4: Draft a content strategy
The best way to bring in qualified recruits is through good, quality content. You should be using a combination of blog posts, brochures, videos, and even webinars or podcasts to spread the word about working in your company.
And don't just create content that builds you up as a brand; produce content that will be helpful to a potential employee.
For example, if you are a company that provides IT security solutions, consider writing a lengthy blog post about how to advance your career in this field, or host a webinar on how IT security professionals can improve their skills to make them more attractive to employers, with a plug for your own company at the end, of course.
Tips for drafting a content strategy:
Creating content is all about being helpful to your future employees, so that they trust your brand and see that you have their best interests at heart. Your content creators can use a couple of methods to reach the widest audience.
Use SEO: Follow search engine optimization (SEO) best practices when you create content. That means doing your research on what kind of keywords people are searching for using tools like Google Keyword Planner or Ahrefs.com, and then sprinkling those keywords throughout your article in a way that makes sense.
Run a PPC campaign: You can supplement your SEO efforts with a pay-per-click campaign to get even more traffic to your content. Search engines like Google and Bing let you buy ads when people search certain keywords, making it a good way to run extremely targeted ads.
Strategy 5: Mount an aggressive social media campaign
Once a novelty, social media has become an integral part of business marketing. It's tough to run a successful recruitment marketing strategy without it. But if you're new to social media, it's a daunting challenge.
How do you launch your own social media campaign without wasting everyone's time and getting no results? It's all about taking a smart approach and understanding what kind of content your future employees are looking for.
Tips for marketing on social media:
Social media campaigns can be time-consuming, but they can also be one of the best ways to get in front of future employees. By keeping in mind the following tips, you can start to increase the reputation of your brand through these channels.
Use your content: You've got to use all that great content you've created in a smart way, and blast it out on various social media channels. For example, you could post that piece of content about advancing your career on LinkedIn, and use that to promote some job postings you have on the site. Or you can share video from your webinar on Twitter to invite interaction from influencers in your industry.
Focus on engagement: You should be interacting with influencers in your industry as much as possible to boost your profile. For example, you could reply to a question about advancing one's career posted on LinkedIn with a thoughtful response that leverages some of the content you've created into some real, actionable, and most of all helpful advice for that person.
Strategy 6: Create a referral program
Few things are more precious than a referral, whether you're talking about sales or finding a new employee. By getting a referral, you're able to find a shortcut past the often lengthy application process and get someone who you know is highly qualified already, and right for your business.
By creating an employee referral program with rewards, you're enlisting your entire workforce, the people who know your company's needs and culture the best, to find other excellent employees.
And that puts you at a huge advantage compared to others who are just sorting through hundreds or even thousands of applications.
Tips for creating a referral program:
A referral program can pay dividends, if done right. Here's what you can do to ensure you're getting as many referrals as possible, and the right referrals as well.
Don't be stingy with rewards: A good employee could be worth an incredible amount of profit for the company, so you should provide every incentive possible to your employees to help you out, a $100 gift card probably won't cut it. Instead, offer a nice bonus, or a bunch of extra vacation days.
Make it simple: Don't require your employees to do a lot of the legwork for you, such as filling out lengthy forms, in order to collect the reward. You can take care of those things. What you need is a name. It should be as easy as shooting an email to your HR person.
---
Examples of recruitment marketing
Wondering what a good recruitment marketing campaign looks like? Most of the successful ones just involve solid strategizing and a lot of unexciting, hard work.
But there are some interesting examples of recruitment strategies out there that might give you some inspiration. Here are a couple, in particular, that stands out.
The Internship
Many film critics were aghast at the 2013 film The Internship, starring Vince Vaughn and Owen Wilson. Specifically, they were amazed that 20th Century Fox had spent nearly $60 million on a comedy that essentially promoted Google as a challenging but fun workplace where the best thrive.
How does this qualify as recruitment marketing when Google didn't pay a dime for this incredible advertising? Vaughn reportedly came up with the idea after watching a 60 Minutes segment on Google's work culture — something the search giant had spent years promoting.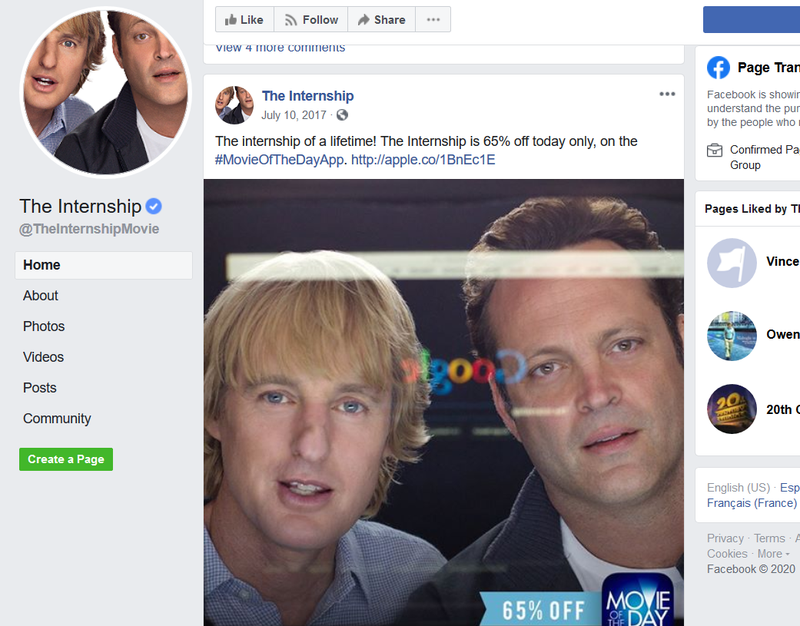 Air Force FM
Defence Force Recruitment in Australia wanted to find a clever way to attract new engineers, so they turned to marketing agency GPY&R Melbourne, who came up with Air Force FM. A direct mailing was sent to engineering students that included a radio that needed assembling, without any assembly instructions to help.
Those that figured out the puzzle ended up with a functioning radio tuned to one station: Air Force FM, which broadcasted a message about a career in engineering.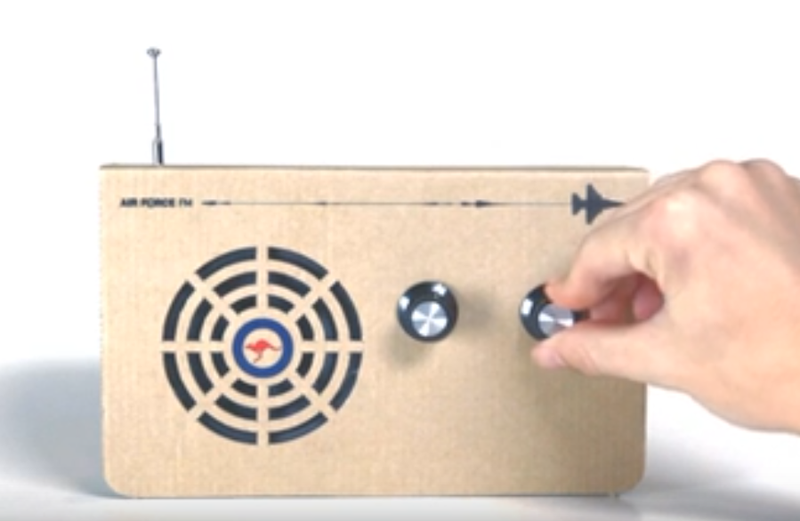 ---
It's time to take steps to find the next generation of talent
A solid integrated marketing campaign can rocket your organization above your competitors in the eyes of prospective employees, and that's ultimately what you need from a recruitment marketing standpoint.
By focusing on recruitment activities and recruitment marketing strategies that give you the most bang for your buck, you can change your hiring process into one that churns out top recruits.
So if you don't have a strategy, it's time to carve out some time with your leadership to sit down and lay one out. It's absolutely vital to the future of your company.