We've entered a new era in remote work. Organizations once resistant to the idea have embraced working remotely. Information technology departments must adapt their IT infrastructure to accommodate this new reality.
The concept of remote IT management has existed for years but took on new significance in 2020. The coronavirus pandemic forced many businesses to rapidly transition to a remote workforce.
The transition left many IT teams scrambling. They had to quickly assemble the IT infrastructure components needed for remote work while safeguarding an organization's IT network.
Fortunately, IT management software abounds to support remote system management. The pandemic accelerated an inevitable trend toward widespread adoption of virtual teams, and this infrastructure management technology makes it possible.
The transition to virtual teams isn't temporary. A survey of small businesses found that nearly 60% expect remote work to continue post-pandemic. And a Gallup poll found nearly two-thirds of U.S. workers who've been working remotely due to the pandemic want to continue doing so.
The genie is out of the bottle. The ability to accommodate remote teams is more essential than ever. Let's take a look at remote IT management in more detail, and explore why it makes sense to adopt.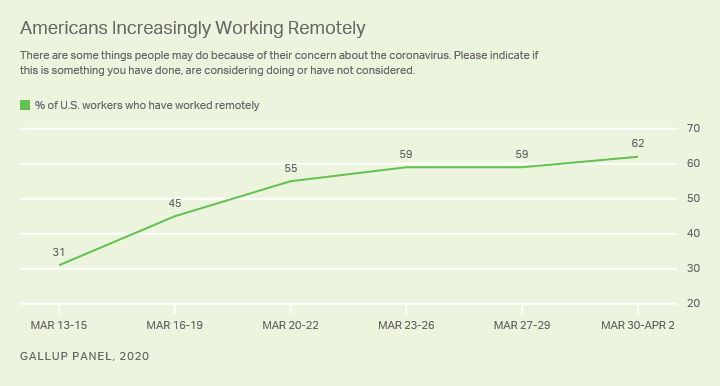 ---
Overview: What is remote IT management?
Remote IT management, also widely known as remote monitoring and management (RMM), is an IT implementation model where parts or all of an organization's IT assets and workers are geographically dispersed, necessitating remote oversight.
This requires management of computers, servers, and other devices, collectively referred to as endpoints, through a remote monitoring system. The system constantly watches these endpoints and takes action from a remote location when the need arises.
Remote IT oversight also requires a well-rounded self-service portal. Your customers and other end users require access to technical support information online, and to submit requests for help when they face a technical challenge beyond their skills.
RMM technology achieves these and other IT objectives. Some of its most important capabilities include the following.
Collect information about your hardware, software, and computer networks.
Analyze this information to assess the health of your devices and networks.
Provide alerts when problems are detected.
Deliver reports and other data insights, such as potential security risks, to the IT team.
Automate routine maintenance tasks.
Allow IT staff to remotely connect to a machine for troubleshooting or to perform other required tasks.
RMM isn't just for companies with remote workers. Many businesses opt to outsource their IT management to a managed service provider (MSP) as a means of reducing costs.
This is a common approach adopted by many small businesses. Since MSPs handle your IT needs from an offsite location, they employ RMM tools.
In an MSP scenario, it's not just about establishing remote IT services. You must also factor in a robust knowledge management framework. If you decide to switch MSPs later, you don't want to lose the accumulated history of technical processes and learnings.
Even if you don't have remote teams or an MSP, parts of your business still operate offsite, necessitating remote IT management. For example, your critical business and financial data requires storage in an offsite location, and many companies now leverage cloud vendors, such as Box, for convenient storage and access to files from any device.
---
How do remote monitoring and management work?
A software agent facilitates remote monitoring and management, installed onto each of your organization's endpoints.
Whether your company has a few endpoints or thousands, the agent installation is straightforward. RMM platforms come with tools to make deployment quick.
The agents constantly monitor the health and activity of each endpoint, sending information back to the IT team. A dashboard and reports available in the RMM platform report this info in a straightforward format.
These agents allow direct control over your endpoints, enabling the system to carry out tasks, such as updating software to the latest version, even when devices are offline. This allows IT technicians to fix issues remotely, while proactively checking for any problems before they affect your customers or other end users of your IT systems.

---
4 benefits of remote IT management
Here are the four main benefits of remote IT management.
1. Cost-effective
RMM enables IT management without the need to hire your own IT department, significantly reducing costs. By leveraging an MSP, the RMM model delivers the same level of IT management to small businesses that were previously confined to large corporations.
If you have an IT team, they can use RMM software to provide identical IT service as an in-person approach without incurring travel expenses to a remote location. The software also allows your IT team to do more with fewer resources due to efficiency gains.
2. Greater efficiency
Efficiency improvement is a key benefit of RMM software. This software enhances IT management efficiency in a number of ways.
RMM tools automate routine maintenance, saving your IT staff time to focus on more important tasks.
Real time detection of problems limits any adverse impact, allowing your team to tackle the issue quickly.
The IT department can effectively manage thousands of endpoints through RMM automation.
Users who encounter a problem can submit IT tickets online to communicate the issue and get help. These tickets also allow for improved tracking, ensuring problem resolution in a timely manner.
RMM reports supply insights into your IT network, enabling you to make informed decisions without having to spend time cobbling together these insights yourself.
Centralized IT oversight makes it possible for even a small IT team to effectively manage a company's network.
3. Proactive management
Technical issues, referred to as incidents in the IT industry, will crop up sooner or later. Rather than react to a problem or find a security hole after you're hacked, RMM platforms provide you with proactive incident management.
This lets you address the needs of your IT systems before your customers or other end users even notice. It also allows your IT team to escape the costly cycle of repeatedly putting out fires, so common in a reactive IT environment.
Moreover, built-in dashboards and reports pinpoint areas of your IT network requiring attention. They keep you updated on overall status so you stay on top of your IT network.
4. Improved security
IT security is central to the implementation of remote work, and RMM platforms deliver better endpoint security for your IT network.
The RMM's constant monitoring means quick identification of a cyberattack before the threat can harm your data or operations. The software also identifies security vulnerabilities so you can tackle these before a cybercriminal can take advantage.
Outdated software is automatically updated to the latest version, keeping your network more secure from cyberattacks. You can also set user policies remotely, such as blocking them from visiting dangerous websites.
Many options exist to meet your IT security needs. You can adopt a platform that comes with embedded security, or buy standalone endpoint security software.
---
A final note about remote IT management
Remote IT management was already critical to the operations of major corporations long before the coronavirus pandemic. RMM platforms now deliver the same capabilities for small businesses.
In a post-pandemic world, the use of RMM technology will only grow. A robust RMM solution streamlines your IT management, and it makes remote oversight straightforward and effortless. Combined with collaboration software such as Zoom, a transition to remote work today is easier than ever.