Even in the best of circumstances, operating a successful restaurant is difficult. In culinary school, being an executive chef is the one thing they prepare you for, with an option to study business ownership.
Owning your own place is not the goal of everyone in the food world. But if you are one of the special few who have the knack for restaurant ownership and are willing to take on the restaurant business and its challenges, below are a few ideas sure to bring more business into your establishment.
---
1. Discounts on gift cards
You might be thinking that offering discounts is counterproductive, but it's all about getting people in the door.
Let's say someone buys a $50 gift card to use in the future. When they return, their typical order is only $40. They have two choices: They will either spend exactly what's on the gift card or slightly less, or they will decide that since $50 is already covered, they will order well beyond that value and pay for the difference on the spot.
Both of these are beneficial, because for every one person who only spends what the gift card is worth, you could have three that go above and beyond. Cards also make for great gifts, further expanding your customer base.
---
2. Meal deals
OK, I know what you're thinking: Another discount? Yes. There are two ways to approach this promotion. You could offer these meal deals during your slow season or slow times of day with the goal of bringing in customers you would not have had at all.
You might offer two entrees for one flat price, two entrees and an appetizer, or two entrees and a dessert. Either combination is going to encourage people to visit your place instead of another that is offering their regular menu with regular prices no matter the time of day or year.
You could also — and this might sound crazy — offer these meal deals all year round. Here's why: If they are always available, people will know that and will be likely to visit your restaurant more frequently. If customers know (or think) they're getting a deal, they're going to keep coming back and will recommend your place to friends and family.
---
3. Happy hour
Taking this approach is about as classic as it comes, but that doesn't mean you can't make it as creative a restaurant promotion as other ideas. You don't even need to serve alcohol to have a happy hour. If you do serve alcohol, offer bundle deals with some of your most popular bar snacks or appetizers, like buy one beer of a certain kind and get a coordinating dish half price.
For example, buy one local lager and get an order of hot wings for half price. Those two things go together, so people will be more interested in the deal. Make sure whatever you offer makes sense, or your customers won't go for it.
If you don't serve alcohol and are allowed to have guests bring in alcohol, you can do a deal like "Wine Wednesdays," where every table that brings a bottle of wine on a Wednesday will get a free small cheese plate to accompany it for a certain time period, like 4 p.m. to 6 p.m.
---
4. Employee spotlights
If there's one thing I know about restaurants, it's that the patrons love having inside knowledge about who the chef is, their favorite server's interests, etc. Take to your social media pages to give your customers an inside look at who works at your restaurant. Pick one person each week, have a fun photoshoot at your restaurant, and list some fun facts about them.
For your chef, give some background on their experience. If they've previously worked at any other notable places or trained somewhere noteworthy, make sure to add that. If customers know they are getting something special with each and every member of your staff, they will want to keep coming back and learning more.
---
5. Merchandise and build your brand
This restaurant promotion idea will incur an up-front cost for you, but it will pay off big time in the long run. Here are some things to put your logo on and offer for retail:
Glassware (wine glasses, beer glasses, shot glasses)
Apparel (T-shirts, sweatshirts, hats)
Accessories (magnets, stickers, keychains)
If you're a local restaurant, there's appeal in representing your restaurant for locals who want to support you and want people to know that you are their go-to restaurant. There's also appeal from tourists who discover your place and want to take a little piece of it home to tell their friends.
You might be thinking, No one does that. But you wouldn't believe the pride people experience when they feel like they've discovered something special. Offering branded merchandise will start to create recognition of your restaurant and also start conversations beyond where your restaurant is located.
---
6. Loyalty cards and rewards programs
One of the easiest ways to promote your restaurant is a loyalty program. Usually, the option for points or rewards is built into your point-of-sale (POS) system or other form of restaurant technology, so there isn't really much you have to do to implement it.
For example, Toast POS has a loyalty program for guests, where they can register themselves or have a staff member register them. Each purchase at your restaurant earns points toward their next reward.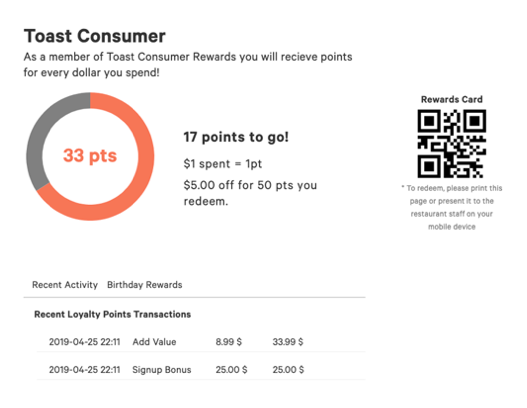 The draw in this is people will want to keep coming in to earn points, and then they'll want to come in and use their points, and that will happen on a loop. It would also be helpful to integrate this promotion into your existing restaurant marketing plan.
---
7. Share positive reviews
One of the first things a lot of prospective diners do before trying out a new spot is read reviews. While every restaurant is going to have both good and bad reviews, it's important to highlight the positive. The next thing those same people do is cross-reference across all social media channels. They'll want to make sure your stuff looks legitimate and that you're active.
Pick one design or theme to display the reviews you post so people start to associate that look with your restaurant. (I don't recommend just posting a screenshot of the review because that tends to look cluttered.) Reviews are an especially important promotion idea if you are a new restaurant and people are still mostly finding out about you through Google searches.
---
8. Post food photos on social media
Social media is one of the easiest ways to promote your restaurant. It's free and it opens up your restaurant to potentially be seen by millions of people. Posting food versions of thirst traps will have people lusting after your food, even if they don't live nearby. If they're planning a trip to the area, they'll be more likely to put your restaurant on their "must visit" list if they are already aware of you and your food.
Additionally, for those local to the area, following you on social media is probably something they'd do anyway, but now they have a constant reminder of what they could be eating. They might see your photo, ditch their dinner plans, and head to your restaurant instead.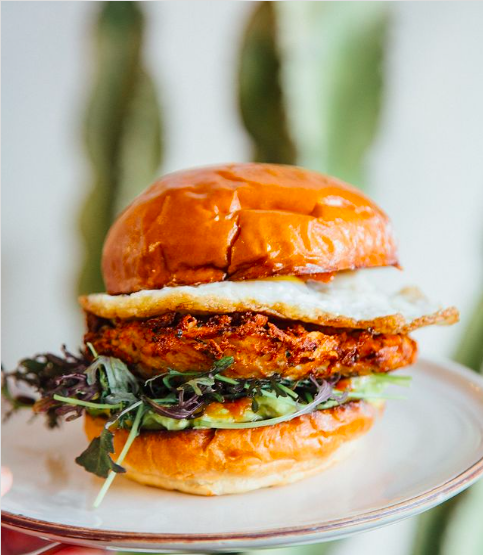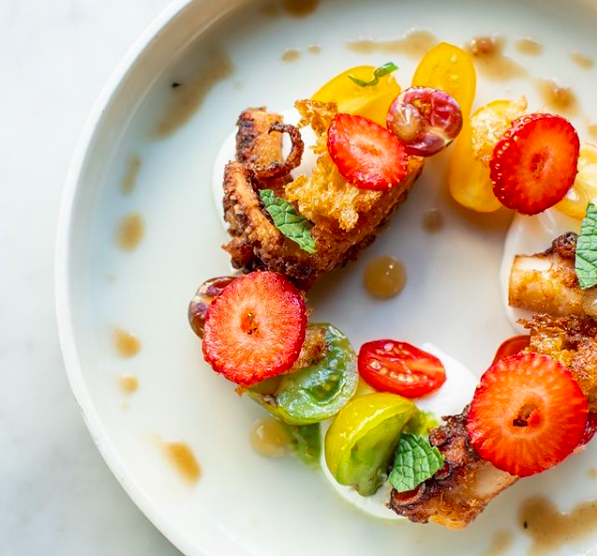 ---
9. Host contests, giveaways, or raffles
This is a fantastic idea for holiday themed promotions. The marketing basically takes care of itself because of the natural marketability of holidays, and people are always looking for fun ways to get festive. Here are a couple examples:
Halloween costume contest: Whichever night makes sense for your restaurant, encourage each patron to dress up in their best (and appropriate) Halloween costume for a chance to win a prize from your restaurant. It could be a gift certificate, a round of drinks, or an appetizer. If you want, you can have a few different seatings and have one winner from each seating. This will bring in more people and create a sense of exclusivity.
Trivia raffle: Not everything has to be holiday themed, or even really themed at all. Occasionally, offer a raffle where guests have to guess things like "how many chairs are in the restaurant?" or "what's the best-selling appetizer?" You can set it up with one guess per table or per check — whatever you think will work best for your restaurant style. It's a fun extra thing to offer your customers and since most people want to be right, you're likely to see a lot of entries and good competition. The more word gets out about it too, the more people will want to enter, which will result in more foot traffic to your restaurant and more business overall.
---
10. Start a mobile restaurant for farmers markets, pop-ups
This promotion idea may seem extreme, but if you've got the funds, open up a food truck or food trailer wrapped with your restaurant name and logo. Taking it to farmers markets, festivals, or other on-the-go events could create great brand awareness. It's also one of the most popular and longest lasting restaurant trends.
If people like the sampling they've gotten at your food truck, they're much more likely to come into your restaurant for more tasty food and the full experience you offer. Pick a few of your most popular dishes that are food-truck friendly to serve so you are putting your best foot forward.
---
The bottom line
Running a restaurant isn't easy, and running a successful one is even harder. But there are things you can do to promote your restaurant and bring in more business than you've ever had. There's no one reason why restaurants fail, but no matter how many of the promotion ideas above you choose, your chances of success can only increase.