Both physical stores and online businesses alike are facing increasing competition and retail challenges in attracting customers and creating a sustainable plan for economic longevity.
As you adopt new methods and adapt your company's positioning, it's important to institute new strategies, retail trends, and tools that will contribute in the long run to the management of a healthier and more sustainable business.
7 top innovative retail trends to watch:
In-store pickup options
Socially conscious branding
Geo-targeted ads
Displaying inventory on Google Maps and Search
Mobile ordering
Incorporating text communication
Increasing personal and custom experiences
---
1. In-store pickup options
Though curbside and in-store pickups have been around in various forms for a while already, 2020 and COVID-19 really accelerated their adoption.
By allowing a customer to browse and purchase in as close to normal a way as possible while still removing the need for them to physically shop in a crowded store, this safer retail experience helps you keep customers coming back even when they may not want to actually come inside.
Additionally, when customers opt for in-store pick up, many add on impulse buys during their pick-up trip, increasing your order value. Integrating an online shopping experience with a physical store (click-and-mortar strategy, if you will) creates a seamless customer experience.
---
2. Socially conscious branding
People want to shop where they feel good about shopping. Being vocal about contributing to significant social and ethical causes is not only good karma; it's good business for inspiring brand loyalty.
Use the power of social media to cultivate awareness of ethical issues you support. Donate resources and portions of sales, but also spend time raising awareness and committing to ethical practices.
Engaging in corporate social responsibility (CSR) can take the form of supporting community initiatives, investing in your workforce, starting awareness campaigns, and more.
---
3. Geo-targeted ads
The big-brother side of retail technology can work in your favor for some e-commerce trends, namely using geolocation tagging and retail software to push out ads and promos to consumers based on location proximity.
Fixating on a hyper-targeted audience means you will get more bang for your buck when it comes to ad spending, and potential customers will be more likely to convert if they feel the targeting is more specific and less generic.
Especially handy for physical storefronts, this will save you from wasting money on ad viewers who can't physically get to your store, which will make your ad budget that much more meaningful.
---
4. Displaying inventory on Google Maps and Search
You can use Google to your advantage, even without ads, by enabling your inventory to appear in images alongside your business via Google Maps and Search.
There are numerous apps out there that sync your inventory and product photos to populate right on Google, allowing customers to get more of a firsthand look at your business when doing their research. Think of it as digital merchandising!
You can also incorporate a site search function right into your Google display. So when someone searches your business, they immediately have the option to search your inventory without having to make an additional few clicks to get to your site.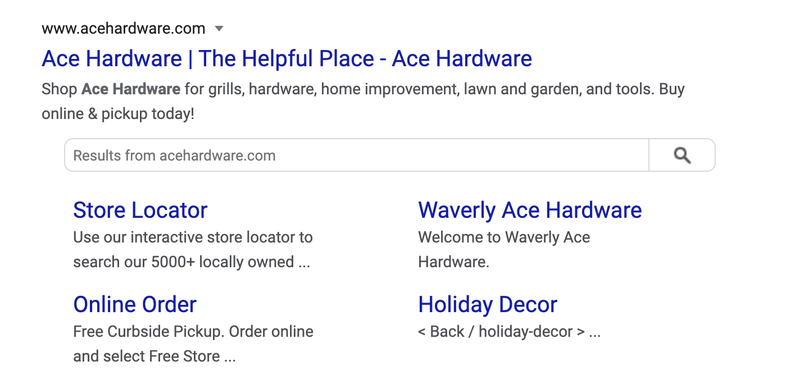 ---
5. Mobile ordering
Mobile ordering has expanded beyond restaurants as a retailing concept in 2020 to include retailers offering goods. Do you sell toiletries? Spirits? Household items? Partnering with a delivery service allows you to expand from a regular store into a retail hub. This way, customers can shop from you at their convenience, meaning they are more likely to make a purchase during times when they would not have ventured out.
---
6. Incorporating text communication
Emails are easy to ignore and often get lumped right into spam. However, text messages get your messaging right in front of consumers and have a crazy high open rate compared to email, averaging around 98% open rate versus email's typical 20%.
You can also "text smartly" and send out messages in conjunction with full omnichannel marketing campaigns. Sending an email first can subconsciously warm a customer to a concept so that when they see a text message on it later, it doesn't strike them as so foreign.
SMS marketing caps your messaging at 160 characters, so it forces you to get right to the point and be clever with your call to action (CTA).
While email will still serve you best for thought-leader ideas, news, and other longer-form content, SMS marketing texts work exceptionally well for quick promotions and order updates.
There are several instances where SMS marketing will help maximize your return on investment (ROI), including when you're sending out:
Promotions, deals, and coupons
Personal alerts and account updates
Important information for keeping customers updated
Tracking updates
Easy and quick access to important information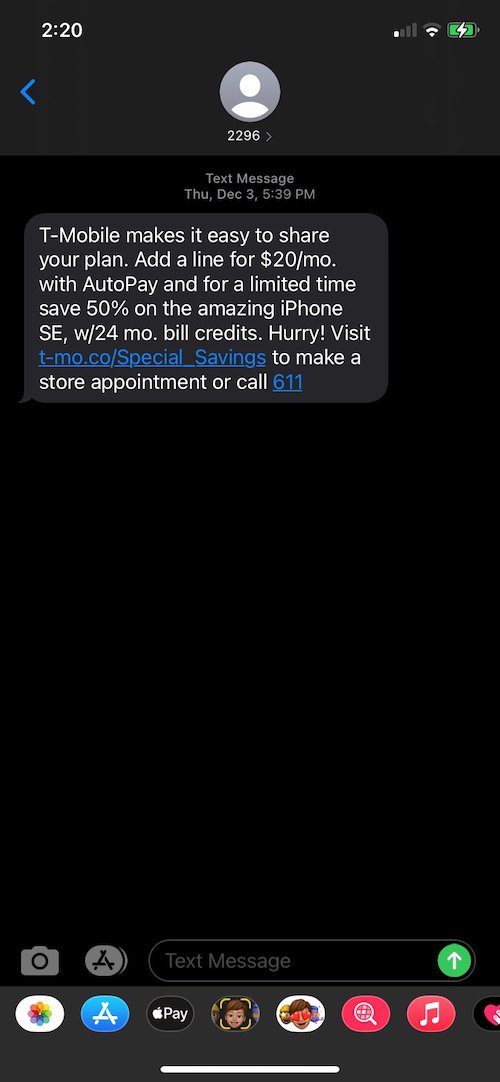 ---
7. Increasing personal and custom experiences
In the past number of years, the shopping experience has become way more about the bottom line and is less personal for retail customers. Thanks to the necessity of limiting the number of people in one area, many retail trends point back to creating smaller, more intimate, and personalized shopping experiences for consumers.
People don't want to be lumped in as one or identified by numbers and algorithms. Shopping isn't just about making purchases; it's also about connection and experiences. While 2020 started with a strong trend toward large-scale experiential events, that same concept is still an important factor in creating smaller-scale experiences.
Things such as handmade items, personal curation of products, and even one-on-one shopping experiences with stylists or sales personnel create personal connections for consumers.
Nurturing these special moments keeps customers coming back, as more people are becoming increasingly aware of the need for small businesses and want to support their local shops.
---
Utilizing innovation increases success
The world of retail is changing, and that's really a good thing. There are so many new opportunities for businesses to thrive in underserved niches and markets than there were before. With that comes a ton of innovations and new ideas that will only help companies grow and succeed in the long term.
As you go about setting up your business plans, retail management strategies, and goals, don't be afraid to branch out a little and incorporate some new ideas. The retail sector is primed to keep growing, so be sure to be at the forefront.