---
The Blueprint's Review Process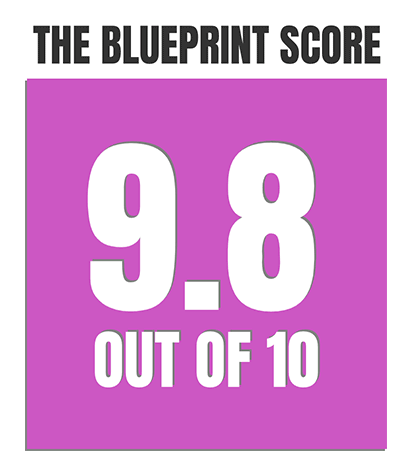 The Blueprint Team is comprised of people who are passionate about products, technology, and business. We work with and hire experts and writers who are independent from the companies they review and who have hands-on experience with the software categories they cover.
Each writer spends countless hours researching and using the products they cover to collect all the relevant information needed for you to find the right solution for your business. Not only do they make sure to use or demo each and every product, but they spend a lot of time studying that particular software category, interviewing other experts, reading materials from industry leaders, and scouring user reviews and feedback.
Our reviews and other editorial content are produced 100% independently of the products and companies they reference, and no advertiser or sponsor has control over what we publish. The Blueprint saves you time in your software search and selection process by scoring each product along four key dimensions that our research has shown will best assist you in making the ideal choice.
---
The Blueprint Score
A 1-10 numerical score with the following inputs:
Ease of Use
We know how busy you are and how scarce your time is. Selecting, buying, and learning a new software is both daunting and time-consuming, which is why you want something that's intuitive and straightforward. We've heard time and time again from Motley Fool members that one of the most significant factors in the buying process is ease of use, which is why this is the biggest input to The Blueprint Score. Ease of use includes setup, migration, onboarding, training, maintenance, and everyday use. Our reviews provide an idea of the time commitment required to start reaping rewards from your software selection.
Support
Some software is hard to use. Some software breaks. Sometimes you know the software can do something, but you don't know how. That's why we score products by the quality, availability, and timeliness of customer and technical support so you can be sure you're getting the right level of service that meets your unique circumstances. When considering support, we'll look not only at the timeliness of a response, but also at breadth of options — including email, phone, and live chat support.
Features
The ultimate goal with new software is that it saves you time and improves your business using the most effective feature set. With so many products that do the same things, we want to make sure you know the quality of the feature set you'll be buying. We'll tell you if a product is strong in some areas but weak in others. You can trust that if we tell you a feature is unnecessary for your type of business, that decision was made independently, not because a competing product paid us to say it.
Pricing
Pricing can be tricky because we all have different resources available. Of course, you aren't going to purchase something way out of your price range, or buy the least-expensive solution if it doesn't meet your needs. That's why we'll do our best to explain the relative value of a solution in terms of how it can improve your business's bottom line, giving you all the information you need to make the best buying decisions. We'll also explain different pricing models (subscription, annual, licensing, etc.) so you can choose the one that best fits your business model.