SentricHR had a redesign in 2019 when it also changed its name from Sentric Workforce to SentricHR. The redesign hasn't been quite enough to put it in the top tier when it comes to human resources (HR) software, as its user interface still looks old fashioned when compared to more modern solutions.
The software was launched in 1994, which makes it considerably longer in the tooth than modern SaaS solutions such as Zenefits, which was founded in 2013 and BambooHR, which was launched in 2008. SentricHR is more akin in look and feel to traditional HR software, such as Workday, SAP, and Oracle.
Despite that, SentricHR does pack a lot of functionality into one solution, with time and absence management, benefits admin, recruitment, document admin, and performance management all playing a part.
---
Who is SentricHR for?
SentricHR is more suited for experienced HR professionals as it is not as user friendly as other HR software, and the dashboard can feel overwhelming at times. SentricHR's pricing makes it a good choice for all business sizes.
---
SentricHR's features
SentricHR has interesting and unique recruitment features. The rest of its functionality is fairly average. It is a solid choice, but nothing makes it stand out.
Recruitment
SentricHR focuses on helping you manage talent inside your company by nurturing internal employees, as well as recruiting talent from outside the business. Its recruitment functionality is what makes this software stand out.
The recruiting tools are organized into different candidate pipeline stages to help you create a job ad and share it on job boards, review candidates, screen them, interview them, and hire them.
When you start to review candidates, SentricHR shows you any candidates, both internal and external, that have come into your system at any point that are qualified for the role. Using this data, you can invite candidates to apply.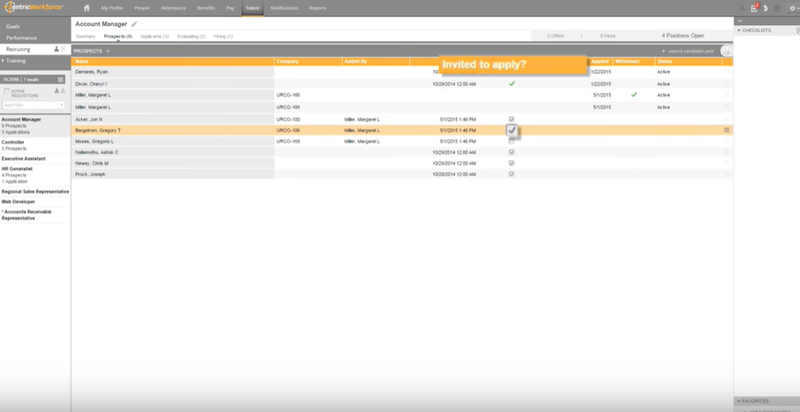 To help you screen and evaluate candidates, you can score candidates based on their skills and experience and ask coworkers to collaborate to give you their notes on candidates.
Absence and time management
SentricHR lets you do all the usual tasks when it comes to absence management, including approving time-off requests, adding absences manually, and viewing previous time off plus time off accrued for each employee.
Employees can also fill in timecards for their weekly or monthly shifts, which HR managers can approve in just a few clicks. The SentricHR app for iOS and Android lets users request time off and managers approve this time on the go.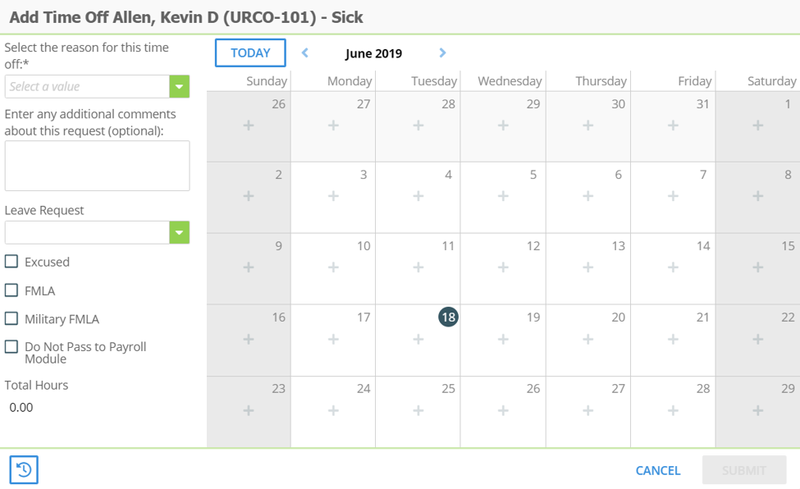 When it comes to properly managing your workforce, it's important to be able to get an overview of all team activity so you can make more informed decisions and ensure you have appropriate staffing levels. SentricHR provides that overview, letting you see team and department absences on a calendar, as well as in a list.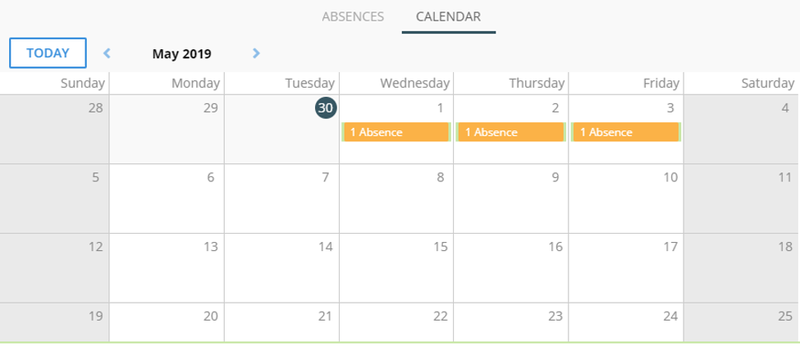 But there's a but. Isn't there always? SentricHR lacks any standout features, especially ones that larger businesses need. This includes the ability to manage absences across different locations, manage overtime and set your own overtime rules, and track contingent workers. SentricHR has all the basics, but there's nothing special here.
Benefits
SentricHR helps you choose and set up benefits, such as medical, dental, vision and life insurance, as well as budget for how much they are going to cost overall and per employee according to their entitlement. Employees can choose their own benefits or work with SentricHR's broker partners.
SentricHR also gives employees full visibility into the benefits they are entitled to, allowing them to see how much their selection will cost, as well as whether the benefits are more or less than last year.
SentricHR lacks the advanced benefit management capabilities of Zenefits, as benefit options are limited. For example, there is no transport allowance or property insurance, and employees can't change their own benefits once submitted.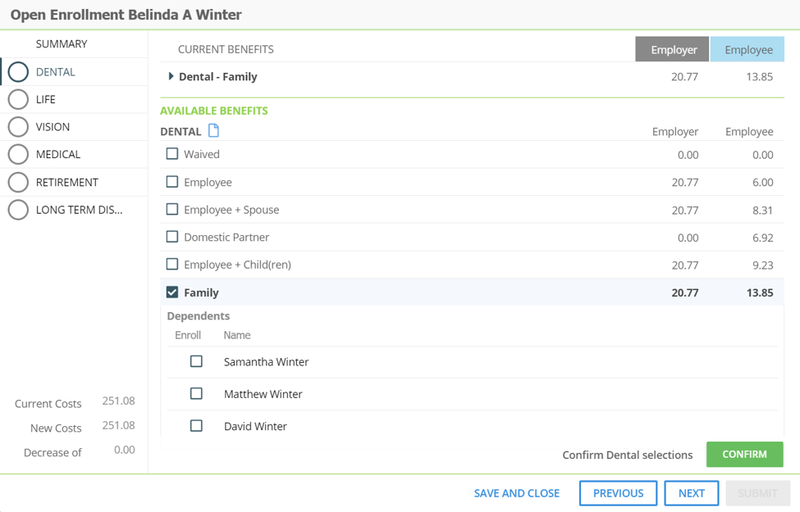 Performance management
SentricHR's performance management functionality is simple and straightforward, but it's also limited. SentricHR focuses on helping companies run static annual reviews that involve answering lengthy questions, rather than on constant feedback meetings that help identify issues and opportunities as they arise.
On the plus side, you can link talent management to performance management by setting measurable goals and then evaluating these HR metrics in the annual appraisal. There is no way to specify any training that an employee might need to meet their goals or to help them if they are struggling.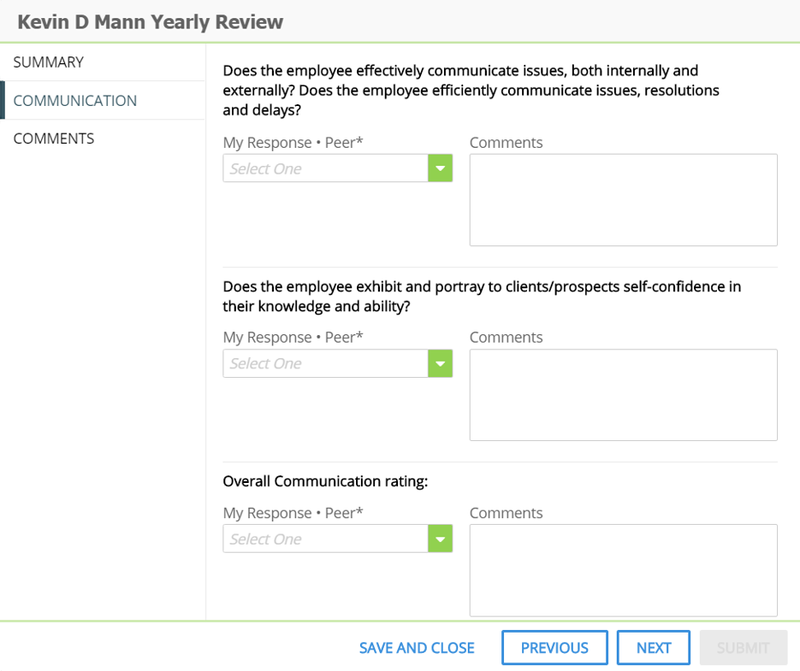 Document management
SentricHR provides a centralized document repository where you can store all important company information and specify permissions so that only authorized people can access sensitive data. You can migrate all this data from your previous HR solution.
Both HR managers and employees get access to a document repository. HR managers can create and manage documents — including documents you need to fill out to be compliant, such as a W4 — and employees can review and sign them. When there is a document that needs your attention, you receive a notification in your SentricHR dashboard.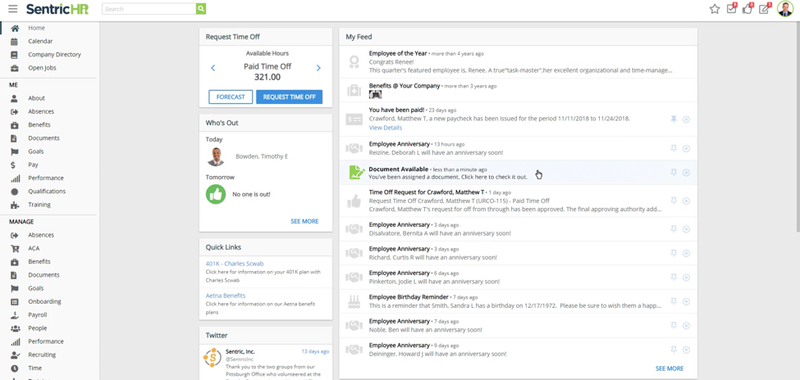 ---
SentricHR's ease of use
SentricHR doesn't always look the part. Some of its interfaces are outdated and less modern when compared to user-friendly solutions such as BambooHR. Most of its features are fairly easy to use, but there is a reason why SentricHR offers on-site training: it can take some practice for both HR managers and employees to get used to the workflows.
SentricHR's main dashboard is overcrowded, with a very detailed side menu that is split into your own tasks and employees' tasks. Even the newsfeed, which is personalized according to all tasks and activities you're involved with, provides too much detail.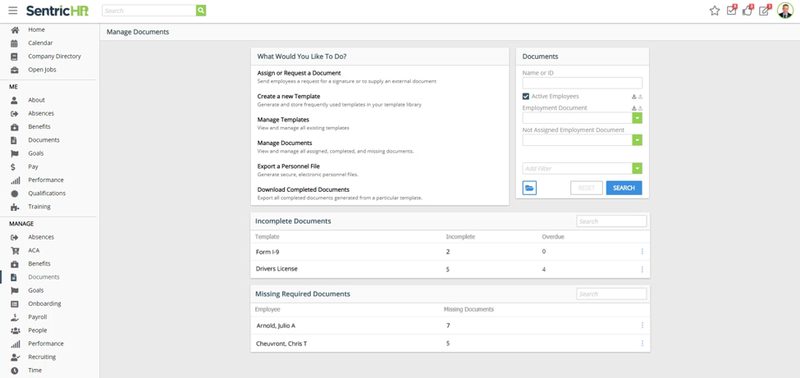 ---
SentricHR's pricing
SentricHR software costs $2 per employee, which includes all software features apart from payroll functionality. If you want to use SentricHR payroll functionality, you'll pay $2.50 per paycheck. These are affordable pricing plans that make SentricHR a good solution for small businesses.
If you have specific needs, or if you want custom pricing, for example, if you want a discount for more users, then you have to contact SentricHR for a quote.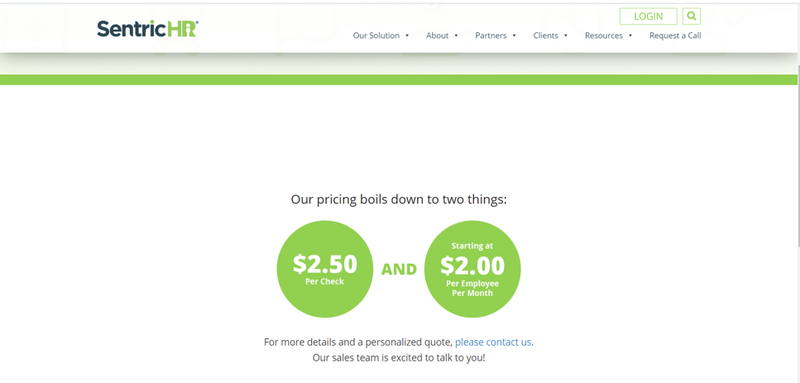 ---
SentricHR's support
SentricHR customer service is average, providing phone and email support to all users. It also offers a comprehensive Help Center where both employees and managers can access self-service support to help them to overcome their problems.
Help Center articles — which include both video and text explanations — are tailored towards the different options and permissions you have as an employee or HR professional.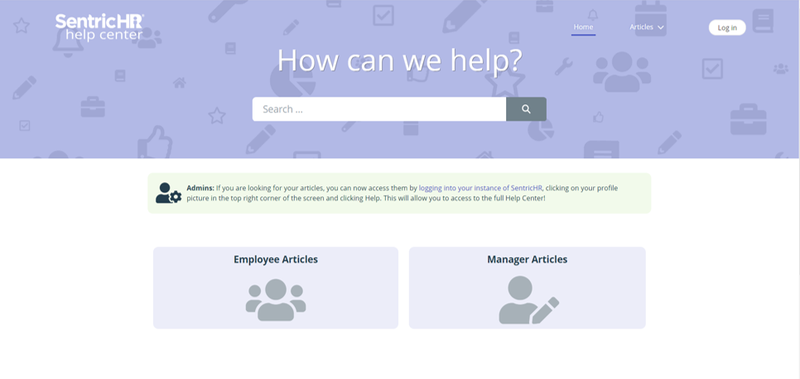 You can also contact SentricHR on Twitter, LinkedIn or Facebook, while the SentricHR blog explains how you can use its software to overcome issues such as doing background checks, as well as stay up-to-date with changes in regulations, such as updates to the W4 form.
If you need extra help, you can use SentricHR's Concierge Service, which provides on-site training, live online training, and training for each new user. You have to contact sales to get a quote for this service.
---
Benefits of SentricHR
SentricHR delivers in almost all the core areas when it comes to automating HR processes and improving workforce management. It helps you to recruit candidates, manage their performance, organize your documents, set up benefits, and ensure you have adequate staffing levels.
---
Solid and steady
SentricHR is a solid solution. It has tons of functionality for a reasonable price, letting you manage absences, track employee performance, hire candidates, and carry out benefits admin, all from within one HR tool.
There isn't much to make SentricHR stand out when it comes to features. It has the basics, but nothing that almost all other solutions don't also offer. If you're looking for a good-enough solution that doesn't break the bank, then you can't go far wrong with SentricHR.
---
Frequently Asked Questions
No, SentricHR has two pricing plans. The prices vary depending on whether you want just core HR features, or you also want to manage your payroll. SentricHR software costs $2 per employee, while if you want to use SentricHR as your payroll system, you have to pay $2.50 per paycheck. You can also contact SentricHR for custom pricing if you have specific needs.
Is SentricHR an applicant tracking system?
Yes, SentricHR includes applicant tracking system functionality, letting you create job ads, source candidates, manage the recruitment pipeline, screen and interview candidates, and making a hiring decision.
Is SentricHR a payroll solution?
SentricHR lets you manage your payroll from within the same solution as the core HR functionality, however, you have to pay an additional $2.50 for each employee paycheck.

If you're looking for a reasonably priced human resources software that gets the job done, try out SentricHR.
If you're looking for a reasonably priced human resources software that gets the job done, try out SentricHR.