Disasters can strike at any time, whether they're hurricanes, wildfires, and even soul-crushing global pandemics. Looking back, we regret that we weren't more prepared. And, moving forward, we're fearful of all the unknowns.
Small businesses are the cornerstone of local communities, and all hands are needed to ensure our neighborhoods stay viable. A recent poll from the U.S. Chamber of Commerce reveals that one in four small companies are only two months away from permanently closing.
Neighbor to neighbor and small business to small vendor, it will take a village of consumer support to shop small businesses and guarantee community survival.
---
Background information
COVID-19 hit small businesses hard in 2020. Although this year was exceptionally disastrous, it wasn't the first catastrophe to thrash local businesses and, unfortunately, it won't be the last. A crisis leads to questions, such as:
How will my business move forward?
What will recovery look like?
Will my small business survive?
Where do I turn for help?
---
No worries, because help is on the way — or is it?
After disaster strikes, federal and state loans or grants are usually available for small businesses that qualify. However, the processes are often complicated and lengthy. Many emergency funds fail to benefit small businesses at all.
A Texas A&M study by Maria K. Watson found that "smaller organizations have long struggled to get aid after a crisis." For example:
Hurricane Ike, 2008, Galveston County, Texas: The Small Business Administration (SBA) approved disaster loans for only 23% of small businesses devastated by Ike. The average wait time for loans was 11 months.
COVID-19 pandemic: Many small businesses could not secure loans during the first round of the $349-billion Payment Protection Program (PPP), and they didn't qualify for the SBA relief loans either.
It seems like small businesses should benefit from natural disaster resources first because, typically, they don't have a safety net that can sustain them for several months at a time. Funding is easier for large companies because they have:
Accountants on retainer who can streamline the application process
Established relationships with banks that give them preferential service
Proven credit ratings
Resources to make loan payments
Even if small businesses make it through the application process, many don't have acceptable credit ratings or go out of business waiting for approval.
---
How are local businesses essential to disaster recovery?
Small businesses are crucial to the country's disaster recovery because they serve the local community as part of the community. If local establishments close down, economies suffer, and entire towns can collapse. By supporting local small businesses, you're not just benefiting your community but also putting money back into your pocket.
Diane Vukovic, lead writer for Primal Survivor, says, "Buying at local businesses means your community has more tax revenue, less unemployment, and stronger personal bonds. Small businesses also often have lower carbon footprints, so supporting local businesses is good for the environment, too."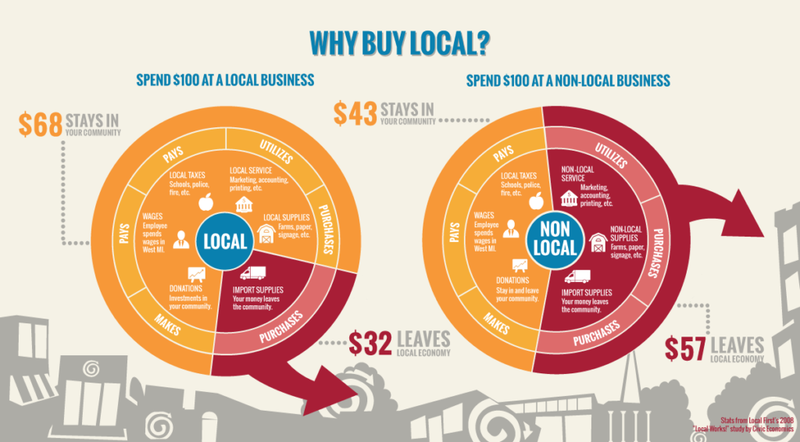 ---
Supporting small businesses benefits the community
Leaders strive to find new ways to grow their towns, cultivate the young, and revitalize the old. The best way to achieve community growth is to facilitate the small business community. After all, "Shop Local Shop Small" is more than a trending hashtag; it's vital to your region's future.
Cultivates identity and reflects local culture
Small businesses are the pulse of a community. They give towns character and shape their identity. Many small business owners have deep-rooted connections to the area, and, unlike big corporations, they connect with neighbors on a professional and personal level. Other ways small companies get involved locally include:
Participating in local government and town halls
Relating to the history of the town
Influencing tourism
Reflecting the culture of the community
Local business owners are invested in the community and work hard to keep it dynamic. Prosperous businesses create flourishing societies.
Prevents gentrification
Gentrification can change the kind of products and services residents demand, which changes the cost of doing business and renders some lower-profit businesses no longer profitable. Local spending will keep those small businesses open and your neighborhood's character intact.
Supports the local economy
The following are some ways small businesses support their community financially:
Provide jobs: According to the

U.S. Small Business Administration's August 2017 Quarterly Bulletin

, small businesses have created two out of every three new jobs since 2014.
Generate tax revenue: Small business taxes go into local and state coffers, benefiting schools, social programs, and infrastructure.
Keep money in the community: When you shop small businesses, most of the money goes back into your town.

Local First

finds that for every $100 spent at a local store, $68 stays in your community.
Support the community: Local companies give to area charities, help fundraise for community-specific causes, and sponsor youth sports.
---
It benefits individual shoppers
When you shop at small businesses, you know the owners and enjoy a relationship you would not otherwise have. You celebrate when a local company does well and mourn when they close. Small businesses bring a sense of personal investment because they're your neighbors and friends, not some faceless corporate CEO.
Personal customer service
A smaller staff offers more personal customer service from people who know the answers to your questions and present them readily. A local owner also means that they understand their customers. They remember what products you buy or services you request and can customize offerings to make your experience enjoyable.
Furthermore, local owners are more engaged because they care more about their reputation within the community when they're part of it.
Health improvement
Buying local foods has many health benefits. Shopping with local farmers or small growers gives you access to chemical-free fruits and vegetables, fresh eggs and dairy, grass-fed meat, and raw honey.
Product diversity
Small businesses select products based on their customer's needs, not a national campaign, allowing for a broader range of choices. Entrepreneurs are innovators, so shopping at small businesses can uncover hidden gems you can't find at big box stores.
---
Adapting after disaster
If there's one bright spot in the sea of murk, it's that small businesses have stepped up to the technological plate in mass numbers. In the past year, small business entrepreneurs and freelancers took a bad situation and did what they do best — they got to work on solutions.
Ryan Scribner, founder of InvestingSimple, started a local social bailout initiative where he encouraged friends and family members to purchase gift cards from struggling small businesses and restaurants. This helped local companies cover added expenses during the COVID-19 pandemic.
As Scribner explains, small businesses "do not have large budgets for germ barriers, hand sanitizers, and things like that. A larger business may be able to order cases of hand sanitizer in bulk at a discount, while a small business is likely purchasing a few bottles at a time at retail price."
To adjust, entrepreneurs quickly found the best portfolio websites to showcase their services online. Others considered social media management tools to stay in touch with customers or cloud accounting programs, like QuickBooks, to run financial reports for disaster funding.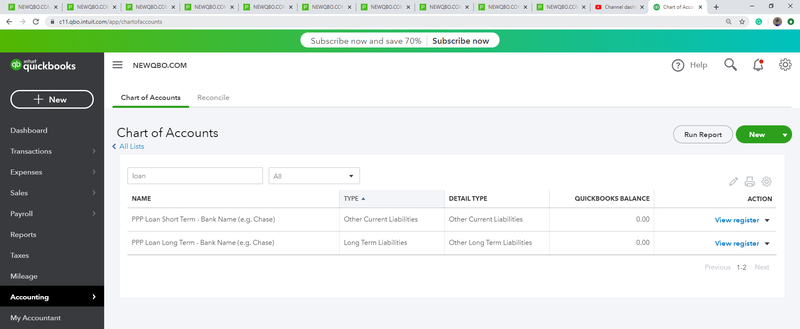 ---
Help support local businesses today
Some small business entrepreneurs turned adversity into an opportunity to modernize their operation to better respond to customer needs while maintaining a strong presence in their community at a difficult time. However, they need our help.
Deborah Sweeney, CEO of MyCorporation, says, "I think it's critical that members of the community supporting businesses during a disaster understand that for most companies, this will not be a quick fix. They will need to check in on a regular basis for at least up to a year to see how everything is progressing along. Make a point not to forget about the business or presume that they've got this."
It's time to show up for small businesses in whatever way we can. Help keep their doors open, and economic recovery will follow.