When you run an appointment-based business, scheduling is not only a necessity, but it can become stressful since missed appointments, overbookings, etc. can fall through the cracks.
The best appointment scheduling software will be one that not only has a strong handle on the appointment side of things, but also minimizes inefficiencies and maximizes operational and sales effectiveness, which is where Simplybook.me really shines.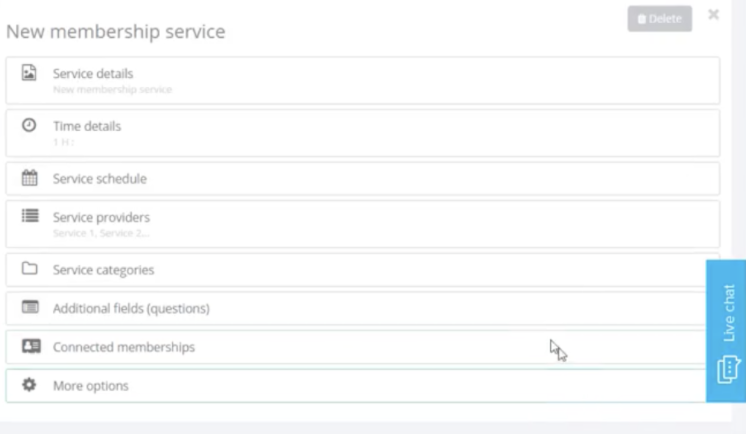 After onboarding, which the company guides you through, you can customize the setup as needed.
Learning to use some features may take a few newbies a little longer than others, but once they are in the swing of things, it's an intuitive system. Simplybook.me understands the routine of a business in its administrative, operational, and even sales capacities.
---
Who is Simplybook.me for?
Simplybook.me is made to be widely adopted, so it works well with many small and medium-size companies. Wherever scheduling is needed (spas, consultants, training courses, etc.), it fits. It also has confidentiality features that make it HIPAA compliant for medical practices.
---
Simplybook.me's features
Any scheduling software offers appointment booking from the get-go. Simplybook.me does too, but it expands those capabilities to include back-end organization, operations, customer retention, and much more.
Simplybook.me offers several additional features across its pricing plans built to make workflows easier, data more useful, customer lifetimes more lucrative, and much more.
Collect client info at booking
Saving unwieldy steps that often come with the potential to drop the ball, Simplybook.me allows you to collect customer information right at the point of booking. You can further customize that process from drop-down menu questions to longer-form text answers to collect all the data you need.
Facebook, Instagram, Google, and email integrations
Simplybook.me doesn't force you to stick with one area for scheduling. You can integrate with your existing channels on Google, Facebook, and Instagram. And you can add "Book Now" buttons wherever your customers live online and are more likely to click.
Simplybook.me also syncs with many email services, such as Mailchimp, to import email addresses, and it allows you to send communications directly to a client list.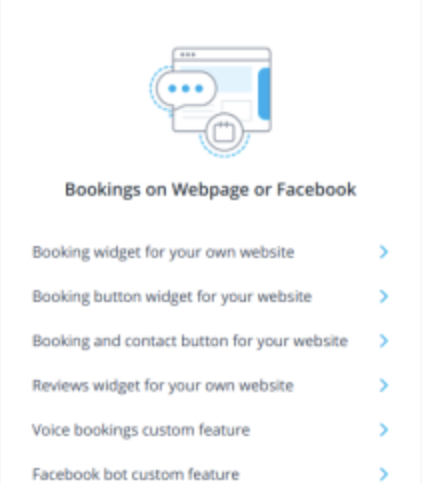 Create coupons and gift cards
Customer retention is an important part of any business, and Simplybook.me offers ways to keep clients hooked, thanks to the ability to create and market coupons and gift cards right from the app.
Cut down on no-shows and double bookings
No-shows are financial drains, and double bookings are chaos. Simplybook.me lets you set auto-reminders for appointments to reduce missed bookings.
It lets you charge an upfront deposit, which helps reduce skipped appointments. You can sync personal calendars to workplace ones to avoid double-booked slots.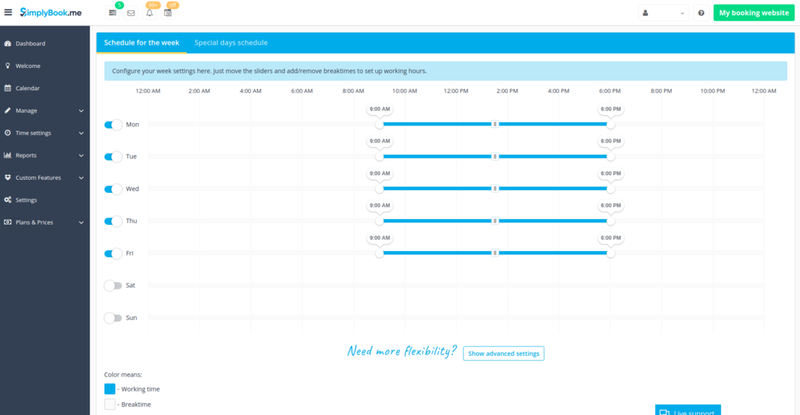 Client and sales attractors
You not only can integrate with your social media to add "Book Now" options in various channels, but Simplybook.me also lists your business in the Booking.page marketplace.
Further, they give you options to promote recurring clients with automated "book soon" reminders. You also can upsell additional services and packages at the booking intake itself.
24/7 booking
By being available for customers at all hours, 24/7 online, you can lock in more appointments, as clients are more likely to book whenever they remember and not necessarily during 9-5 phone hours.
Online booking means clients are more likely to book more often, as it's more streamlined.
Ability to sell tickets, subscriptions, and more
Simplybook.me lets you go beyond regular appointments and sell subscriptions and memberships, as well as singular class or event tickets for one-off sessions.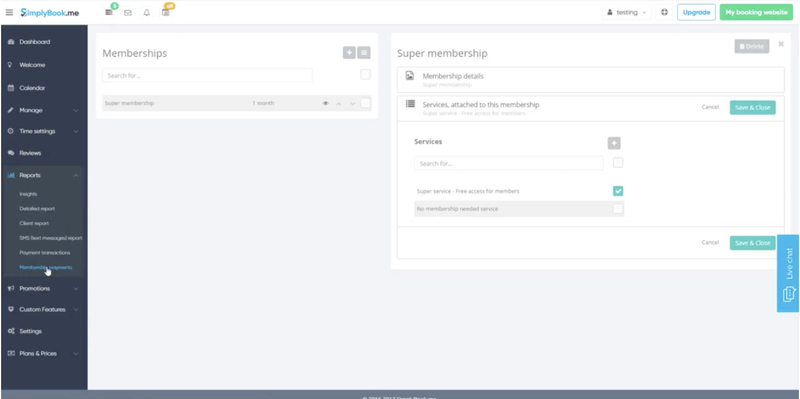 ---
Simplybook.me's ease of use
There's nothing complicated about Simplybook.me's platform, and it excels in creating a streamlined front-end user experience.
It has resources dedicated to getting you set up, so onboarding is relatively smooth. While the number of options and abilities may take less tech-savvy administrators a little more time to learn, nothing is inherently confusing about the software.
It loads quickly, integrates easily with your apps, and is overall a smooth user experience.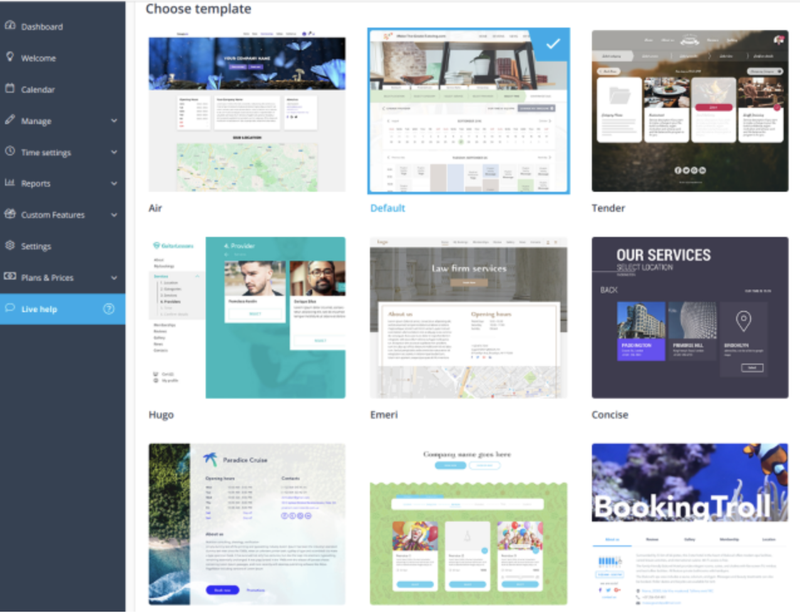 ---
Simplybook.me's pricing
Simplybook.me starts all new users off with a free 14-day trial period, which includes most features and up to 50 bookings.
At the end of the trial, you can choose to stay on a long-term free plan or upgrade to get more features.
The first paid plan is the Basic at $9.99/month, followed by the Standard at $29.99/month and then Premium at $59.99/month, making it fairly standard and affordable for most small businesses.
---
Simplybook.me's support
Simplybook.me has excellent customer service representatives who are knowledgeable about the product and how to optimize it. When you start an online chat, the response times are speedy, so you're never left waiting too long for an answer. Plus, they have a searchable resource center with many helpful articles.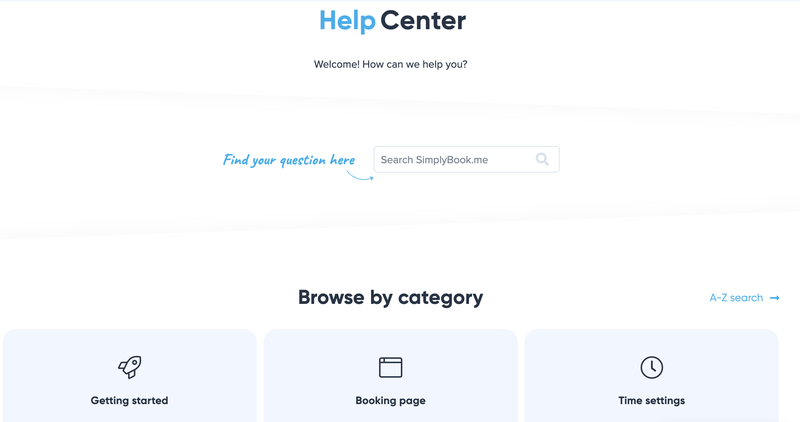 ---
Benefits of Simplybook.me
Using cloud-based technology, Simplybook.me is a scalable solution well suited for various businesses across the service industry. Not only does it offer an efficient online booking and appointment tracking system; it also provides an intuitive customer experience.
You can cut down on missed appointments thanks to email reminders for both customers and providers while maximizing time efficiency with calendar syncing.
Its ability to create and send out marketing promotions is a great tool to encourage return business, while its external integrations with Google, Facebook, and other social media sites means your clients can book from anywhere at any time.
For all its useful features, Simplybook.me also doesn't break the bank with its free and budget-friendly pricing.
---
Simplybook.me is a scalable scheduling solution
Simplybook.me excels at booking, and it also goes above and beyond to maximize your business efficiency and revenue, all through the lens of increased customer interaction.
Whether sending out promotions, offering group packages, creating coupons, or booking on social media, Simplybook.me makes the hectic world of scheduling more manageable and lucrative.
---
Frequently Asked Questions for Simplybook.me
Does Simplybook.me offer a free trial?
Yes, Simplybook.me has a 14-day free trial and a free plan called the Basic level plan with plenty of features even though it's free.
Can you use Simplybook.me with your existing software?
Simplybook.me integrates into your existing tools, syncing well with Google, Facebook, and other business apps.
Does Simplybook.me help with sales?
Yes, it does. Simplybook.me offers many features designed to help boost revenue, such as customizable booking links, promotions, coupons, gift cards, and much more.

To see if Simplybook.me is the right fit for your company's scheduling needs, start your 14-day free trial.
To see if Simplybook.me is the right fit for your company's scheduling needs, start your 14-day free trial.
---
How Simplybook.me Compares
The Motley Fool has a Disclosure Policy. The Author and/or The Motley Fool may have an interest in companies mentioned.