Businesses rely on search engines for online exposure. Search engine optimization (SEO) is a collection of strategies that businesses use to try and increase their exposure and get their content, products, and services in front of more people and customers. If you've spent any time working on your company's SEO, one thing is probably clear: It's not easy.
Wouldn't it be nice if you could pick up the phone and call the search engines to fix your SEO problems? Unfortunately, when you say "Hey Google," chances are you will only get the attention of the virtual assistant on your smartphone, your interactive speaker, or your laptop.
So, how can you speak with search engines? Well, in code of course! As a webmaster, you can speak robots.txt, you can speak structured data, and finally, you can speak sitemap with the search engines.
---
Overview: What is a sitemap?
When you enter a shopping mall, there is a map of all the shops you can find there. Websites used to have the same thing — an HTML page with an overview of all the pages in the site. Users didn't use the sitemaps much, but search engines did!
Yahoo, Google, and Microsoft created a standard sitemap format that search engines could crawl to identify all the pages in a website. That standard is detailed on sitemaps.org, where you can find all the technical specifications for the file format.
An XML sitemap is a file you can place on your website to indicate the URLs of all the pages in the site which should be indexed by search engines. It is a type of structured data that helps search engines better understand website structures.
An important variable you can highlight is the sitemap change frequency for a page. This works as an invitation to search engines to come and revisit the page at the indicated frequency.
Another variable is the sitemap priority for a page. For each URL in the sitemap, it is possible to indicate its relative importance as a fraction of 1. You will probably put 1 for your homepage, which has the highest priority, but you can indicate a lesser priority to other pages by putting 0.8 for category pages, for example, and why not 0.5 for your contact page, which has little SEO importance.
It is important to note that providing information via a sitemap does not guarantee that the information will be used or applied to the index, but the chances increase.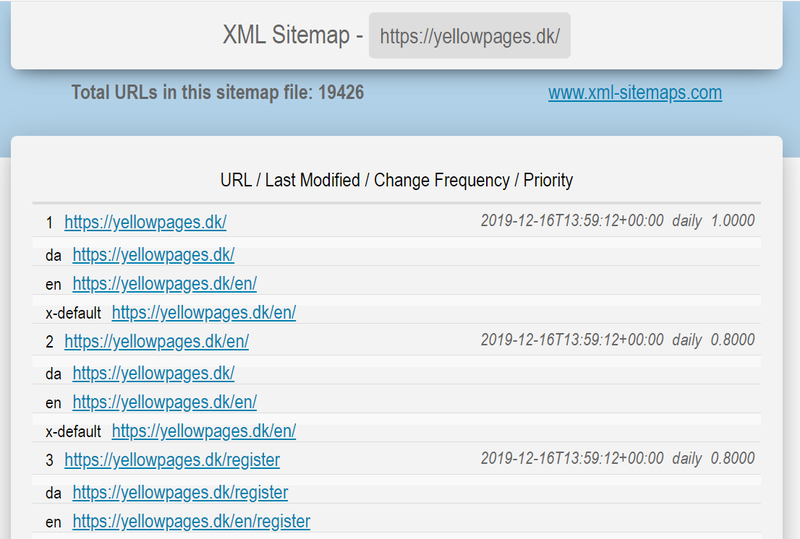 ---
Where can you find your sitemap?
Sitemaps are XML files that can be read in a browser. They are often located at the root of the domain but can have a variety of names. A good guess is that the file will be called sitemap.xml and placed at the root of the domain. Try entering this address in your browser using your own domain: https://www.domain.com/sitemap.xml.
Another good guess if you are using WordPress is https://www.domain.com/wp-sitemap.xml, as sitemaps are now an integrated feature since version 5.5.
But wait, if you don't know where your sitemap is, there is a chance you don't have one! Sitemaps are specific files generated on demand.
If someone else has worked on your site and created a sitemap, you may be able to locate it via your webmaster tools accounts. If you go to Google Search Console and click on Sitemaps in the menu, you will see any sitemap URL which has been submitted.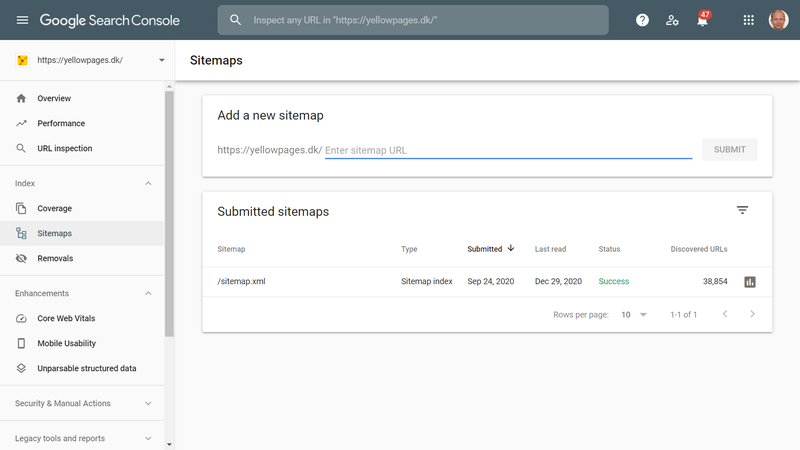 ---
3 benefits a sitemap brings to your SEO efforts
In an SEO audit, it is standard procedure to check for sitemaps. It is not only best practice but can benefit your SEO efforts in the following ways:
Making sure your key pages are found
For larger sites, it can be helpful to use an SEO tool to perform a site crawl before creating the sitemap. This will help you understand which pages are indexed and which pages aren't.
By entering the main pages into the sitemap and sharing it with search engines, you are making sure that technical obstacles aren't hindering search engines from finding and crawling those pages. It is good practice to be on the safe side.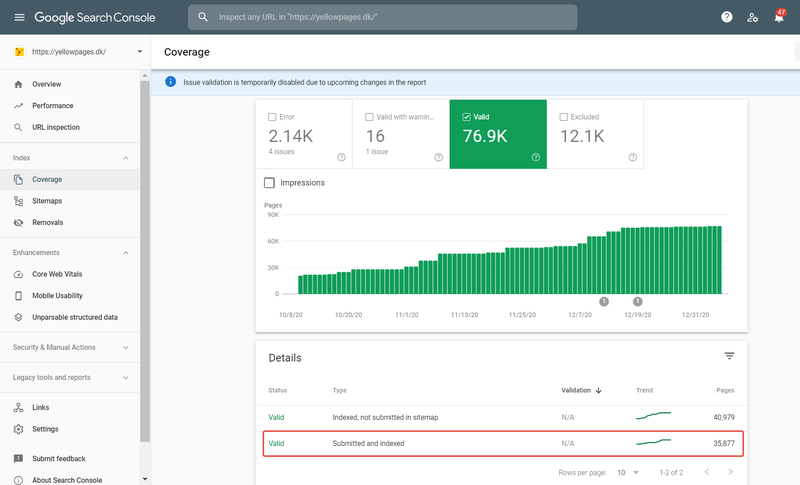 Helping avoid duplicate content issues
Content management systems and online store builders for e-commerce are becoming more and more complex. They can easily generate many more URLs than there are actual pages in a site.
They adapt pages to user needs or requests by adding parameters to the original URL. For a search engine, this second version of the same page can create a duplicate content issue.
To decide which of the two URLs is the canonical version, the sitemap can serve as the arbiter, as it will only reference the original version of the page.
Allowing you to provide instructions to search engines
A sitemap is a structured communication channel with the search engines. It allows you to provide instructions to the search engines about your website, so they can better understand its structure and index its content.
---
4 sitemap best practices
One of the most important objectives of technical SEO is to ensure that all the right pages are indexed by the search engines and all the wrong pages aren't. The following sitemap best practices will help reach that goal.
1. Have one
The first and most important best practice is to have a sitemap for any site with more than a handful of pages. It is a way to reduce the risk of indexation problems for your website.
WordPress now automatically generates a sitemap, and many other content management systems include features for generating one at the press of a button.
There are also many plugins or external tools that can help you generate your sitemap. In rare cases of complex custom-built sites, there may be a need to have your developers create one. In most cases, however, existing tools can perform the task perfectly well.
2. Make separate sitemaps per language
It is possible to generate several sitemaps for a site. This is especially useful for multi-language websites. It is best practice to submit one sitemap for each language.
3. Submit your sitemap to search engines
Search engines don't automatically look for sitemaps unless you have provided them with the URL. So, once you have generated a sitemap, you should share it with the search engines. This is done via Google Search Console and Bing Webmaster Tools for the major English-language search engines. Most other search engines have similar functionality.
4. Respect the XML format
In Google Search Console, you will be notified if the file format isn't correct. It needs to be strict XML as indicated by the sitemaps.org protocol. If the format is wrong, the file will be ignored — all that work for no result.
---
A sitemap is your website's invitation to search engine crawlers
In most cases, you won't see an immediate SEO improvement just from adding a sitemap. But if you had indexation problems, it can be part of the solution. And in most cases, this is a one-time fix.
Having a sitemap can improve the crawl of your website and progressively improve your rankings. Many SEO techniques provide little nudges of improvement, pushing your site up just a little bit more. And the best part of it for sitemaps is that the technique is risk-free and certainly can't harm your site.