There is no formula for creating the perfect team. If there were, it would be boring. Everyone would do the exact same thing. In social media, it is vital that your company stands out.
Developing a high-performing social media team is part art, part science. While there is no precise formula, we can identify the elements that appear in the most successful teams.
If you hire for the roles and abilities below, you will be a significant step closer to creating a dynamite social media team.
---
Overview: What does a social media team do?
A social media team is responsible for all aspects of social media management, from data analysis through to content creation.
It will typically be a cross functional team, including employees from all levels of the organization. For example, the marketing, finance, and legal teams will all have some involvement with the social media team's activities. The core team members will specialize in different areas of social media.
Social media recruiting strategies are wide-ranging, as they must bring in talent that is analytical, creative, and collaborative. The roles and responsibilities we discuss below are highly important, but they also need the right social media team structure to thrive.
Even at this early stage, you can lay the groundwork for a superb team.
---
Social media marketing team roles and responsibilities
The roles and responsibilities in our guide are neatly defined, but the team's structure can be fluid.
Social media team roles do cross over quite frequently. It is not uncommon for a social media manager to get involved with data analysis, or for the data analyst to come up with a fantastic content idea.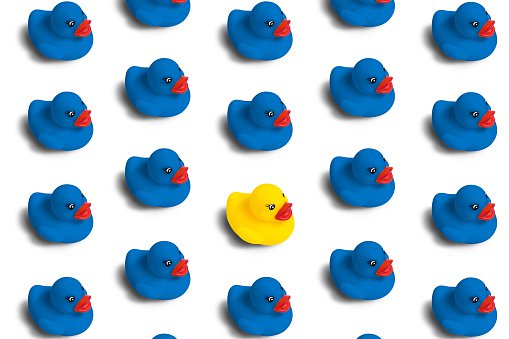 1. Social media manager
The social media manager has a generalist role. They split their time between helping with strategy, supporting the team with their tasks, and collaborating with other departments.
The role itself could also be called "head of social media" or "senior social media manager," depending on the candidate's experience.
Consider them the glue that keeps the team together.
Social media manager responsibilities:
Setting the social media strategy and performance targets
Team management and goal setting for individual team members
Maintaining relationships with senior management and technology partners
Working with other departments on overall marketing strategy
Social media manager skills:
People management
Digital marketing expertise
Social media management tools
Client service (if working in an agency)
Excellent communication skills
2. Content creator
It is no secret that social media requires new content, constantly. The social networks would look rather empty without it. Your social media team needs at least one specialist that can make your brand stand out through creative content.
That could mean videos, images, or text. The important thing is to know what makes your audience tick and to deliver the messages that keep them coming back.
The content creator will stay up-to-date with industry trends, monitor competitors, and come up with new ideas for your brands. They will also create and post content to your social media accounts, working with designers and illustrators where required.
Content creator responsibilities:
Researching industry trends and sharing with the wider team
Monitoring competitor activity across all social networks
Creating and publishing content
Collaborating with designers on campaign execution
Content creator skills:
Experience with social media monitoring tools
Creativity
Detailed approach to research
Exceptional copywriting skills
3. Paid social media specialist
This is one of the essential social media roles today. If you have a corporate social media account, you will have noticed that your organic reach has decreased over the last few years. Social media is now a pay-to-play medium.
The advertising platforms that dictate your social media performance are complex. That is why you need a specialist with experience in getting the most out of your advertising budget.
Paid social media specialist responsibilities:
Managing social media campaigns to agreed performance targets
Testing new advertising formats and products
Developing and refreshing audience lists
Building relationships with technology partners
Paid social media specialist skills:
Excellent numeracy skills
Content development
A/B testing experience
Social media management skills across all major platforms
4. Data analyst
As we all know by now, social media is not just about funny video clips. It is a data-driven industry and, as such, you will need a data analyst on your team.
This does not need to be a social media-only analyst, although your requirements may demand a dedicated specialist. It can also be a central data analyst that supports your social media efforts.
Either way, you will want someone to support with the tracking systems, performance metrics, and statistical methods that modern social media entails.
Data analyst responsibilities:
Setting up tracking and tagging solutions
Statistical analysis of audience data to feed into social media strategy
Developing performance metrics in line with business objectives
Creating and sharing reports
Data analyst skills:
Statistical analysis
Comfortable with big data
Knowledge of social media technologies
Good communication skills
5. Community manager
This role is always expanding. Community management involves interacting with your brand's audience on Facebook and Twitter. It also involves organizing live events, replying to customer comments, and representing the company across an increasing variety of social media accounts.
Think of a community manager as the face of the company online.
The community manager is sometimes responsible for influencer management, too. This depends on the size of the company's social media department. In larger organizations, influencer management is a separate role.
Community manager responsibilities:
Replying to audience comments
Starting and developing conversations with customers
Managing brand ambassadors
Reporting to management on brand metrics
Community manager skills:
Exceptional interpersonal skills
In-depth knowledge of the company
Social media monitoring
Organizational skills
---
The key elements of a dynamite social media team
These are the elements that all successful social media teams possess. Don't forget, people may already excel in these areas within your organization. They can be trained to use social media management tools, and you may not need to recruit from outside to fill open roles.
Element 1: Effective project management
Ok, this isn't the most exciting element on our list. Yet, it is undoubtedly one of the most important. Social media campaigns are complex and have many parts. They require input from marketing, the branding team, and even legal teams before they can go live.
Without a social media workflow that keeps everyone on schedule, deadlines are missed. Ensure that one person has overall responsibility for project management and each task in the plan is assigned to one team member.
Element 2: Collaboration
You need an outstanding set of individuals in your social media team, but they will be ineffective if they cannot work well together.
Creating a collaborative environment is an alchemical process. Certain personalities and skill sets blend together well, while others do not. Still, you can recruit for the right aptitudes.
When hiring, consider how a new person will affect your existing team collaboration. Look for an openness to new ideas, a desire to learn from others, and a willingness to put the team first.
Element 3: The right technology
A team is only as successful as the tools at its disposal. You should view technology as an enabler of your team's innate abilities. As you work out your marketing strategy, start to define your requirements for technology partners too.
For example, if influencer marketing will be a significant aspect of your strategy, size up the market for the best tools to implement your influencer plans.
The role of the team leader is really to remove obstacles for their team and equip colleagues for success. Social media technology is a fundamental part of this process.
Element 4: Agility
Social media changes every day. Trends come and go in a matter of minutes. If your team is rigidly focused on delivering one type of message, they will be left behind.
It is essential that a social media team can adapt its plans on the go, learn quickly from new data, and get content published on short notice.
Element 5: Business acumen
Social media marketing is big business. You can attract thousands of new followers, but if they do not become customers the value of this metric is questionable.
Your team needs to be creative and spontaneous to get the most out of social media. No one wants to read a corporate message on their Facebook feed. The most skillful teams know how to blend the fun side of social media with the objectives of their business.
---
Creating your dream team
As we can see, creating a dynamite social media team is all about blending a variety of skills. Your team must be analytical, but creative. They must plan ahead, but adapt on the go. And they must post fun content with real business value.
These seem paradoxical, but the best teams know how to find the right balance. Follow the advice in our guide and you will set your social media team up to thrive.