Small businesses create jobs and bring money to local communities, but they depend upon the support of people like you and me to grow and to weather tough economic conditions. Small business shopping is one way to help out, but it's not the only thing you can do to make a difference. Here are eight ways you can support small businesses near you. Try a few or try them all to help some of your favorite companies.
8 ways you can support small businesses:
Shop local
Buy gift cards
Spread the word to friends
Leave a glowing review
Donate
Invest in small businesses
Share your expertise
Offer a microloan
---
1. Shop local
The benefits of shopping locally go beyond just helping the business grow its working capital. A local small business brings jobs to the area, and the money it earns usually stays in the community, which helps the local economy. Small businesses can also offer unique products and services you won't find elsewhere.
While shopping on Small Business Saturday has become a popular way to show support for local businesses in the past few years, try to make supporting small businesses a routine rather than just doing so once a year.
---
2. Buy gift cards
Buying gift cards is another way to support a local business in the community, particularly if you don't need their product or service at this moment. In the COVID-19 pandemic, purchasing gift certificates to local restaurants became a popular way to show support even when people couldn't actually dine there.
Check with some of your favorite small businesses to see if they offer gift cards or gift certificates. Some may draw something up for you even if it's not something they routinely sell.
---
3. Spread the word to friends
Word of mouth remains one of the best and most affordable forms of advertising. If you know a great local business, tell your friends and family members about it. This can generate new customers for the small business, and it could lead to a chain reaction if your friends also tell their friends about the company.
---
4. Leave a glowing review
Leaving a review of a small business online can help people outside of your social circles see the value in a small business. It's also great for people who are new to town or who may just be passing through and are looking for advice on which business they should check out for a certain product or service.
Check to see if the small business has any social media pages where you could leave a review, You could also try a site like Yelp! or even Google where you can leave reviews of just about any business.
---
5. Donate
If you know a small business that's struggling, consider donating money if the business owner will accept it. Restaurants and retailers may have a way for you to tip the business after making a purchase. You could also try donating to nonprofit organizations that help small business owners with business development by providing training programs to show them how to take their companies to the next level.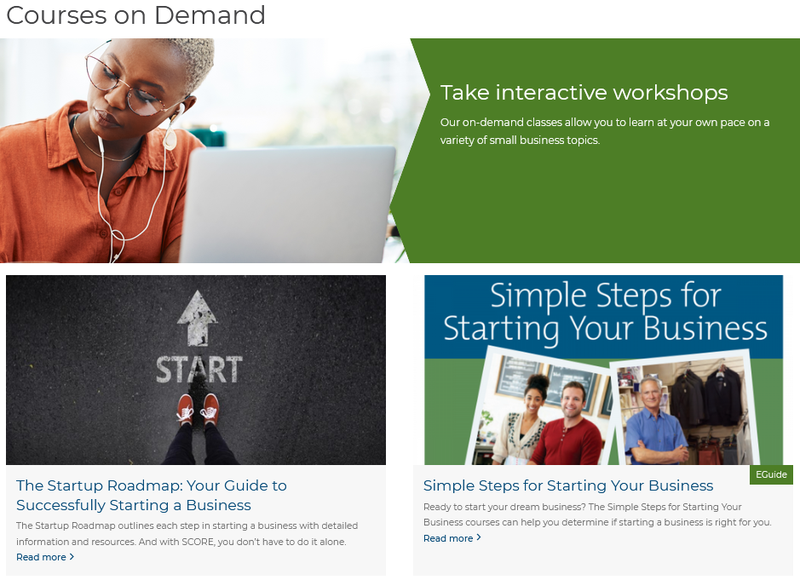 If you donate to a nonprofit organization, it's also a benefit to you because you can write off your donation on your tax return. Do your research before you donate to make sure you're dealing with a legitimate company and not a scam.
---
6. Invest in small businesses
Seed funding is money collected from investors that small business owners use to start a business. If you have some extra cash to spare, this is a great way to help out a small business while possibly increasing your own wealth.
There are several online investment platforms to get started, and some only require a minimum deposit of a few hundred dollars. Many of these sites vet the companies that apply for funding, which can help reduce the risk of loss. But diversify by investing in several companies rather than putting all your money into one or two.
---
7. Share your expertise
If you have knowledge that could be valuable to small business owners in your area and a little time to spare, you could help by donating your time and expertise. For example, if you have a friend who's starting a business but they don't know how to create a business proposal, you can help with this if you know how.
You could also help them establish an online presence to get their business in front of more potential customers or connect them with tools to help them better track key business metrics.

You could also help a small business owner by helping them figure out how to find a small business loan to get them the funding they need. The government and private companies offer many small business grants, including some for specialized groups, such as business grants for women. Small business owners may not be aware of these opportunities, so you can help them a lot by just passing along the information.
---
8. Offer a microloan
Small businesses can get loans through banks, but if they only need a little money, a bank may not be their best option. Some online platforms offer microloans for small amounts of money, but you can do the same, by offering such a loan to a small business yourself if you have the cash available.
However, only do this if you feel confident the business owner can pay back what they borrow, and clearly outline loan terms, including any interest rate, repayment terms, and what will happen if the business owner falls behind on their payments. Get this in writing and give each party a copy so you can refer back to it later.
---
You can always make a difference
You don't need to buy something every other week from a small business to make a difference. Even if you have no money to spare at all, there are still steps you can take to show small businesses you support them.
Local businesses in your community are a great place to start, but don't forget, you can find plenty of small businesses operating online. So if you can't find what you're looking for near you, look for independent retailers online before hitting up a major chain.
Some major retail sites, Amazon and eBay for example, also host products created and sold by small businesses, so you could try searching these as well. Just pay attention to who you're buying from.
The real key to helping small businesses is consistency. A single purchase is a good start, but if you want to make a real difference, make shopping small a lifestyle. Remember, you're not just helping a business owner. You're helping their employees and their communities and enabling the company to continue making great products for other consumers to enjoy.