TimeTrade is a straightforward scheduling software solution for small to large businesses. It favors simplicity over design, with a clean interface that, while easy to use, can look a little dated to customers and business owners alike.
Like many of the best appointment scheduling software apps, it does an excellent job of syncing calendars, managing providers, blocking time, etc. Plus, it allows you to create unique rules and details of appointment types.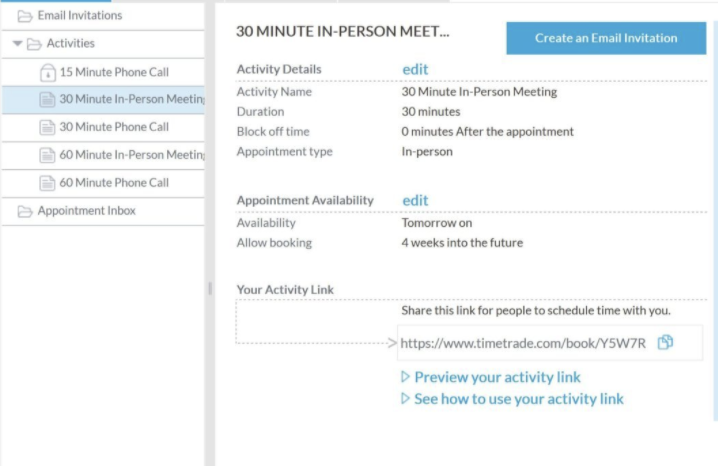 With multiple features, it has answers for many operational headaches around the basic concept of online appointment scheduling, including cross-functional team management, customer reminders and history, both solo and team scheduling, custom rules, videoconferencing, and more.
TimeTrade syncs perfectly to other calendars, and it's easy to set up and fairly easy to use. Some recurring glitches with properly loading code and limited customizability make it feel slightly dated when compared to other tools, even if it does its main job pretty well.
---
Who is TimeTrade for?
The TimeTrade appointment scheduler can scale for just about any size business, from mom-and-pop shops to larger enterprises, thanks to the ability to create custom plans and pricing.
While it can be used for just about any business that needs bookings, it is especially well-suited for more administrative businesses, such as financial institutions, automotive services, software companies, consumer-facing retail, health, and higher education over salons or creative consulting.
---
TimeTrade's features
TimeTrade can go above and beyond basic team scheduling and management because of several features that extend its capabilities. Working hand in hand to improve client relations, maximize time efficiency, and encourage sales, these features take TimeTrade from a simple scheduler to something more.
Customized rules
Setting up unique and configurable triggers and rules lets you create booking time frames, appointment limits, etc., that work especially for you.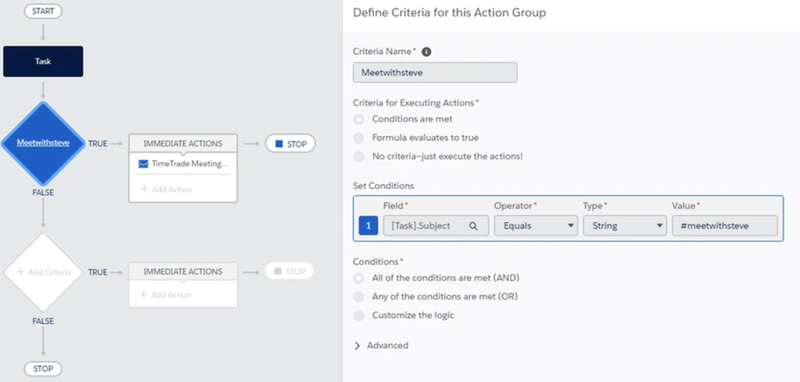 Web conferencing
Distance (and social distancing) don't have to stand in the way of your ongoing meetings and overall communication strategies, thanks to the ability to schedule videoconferences.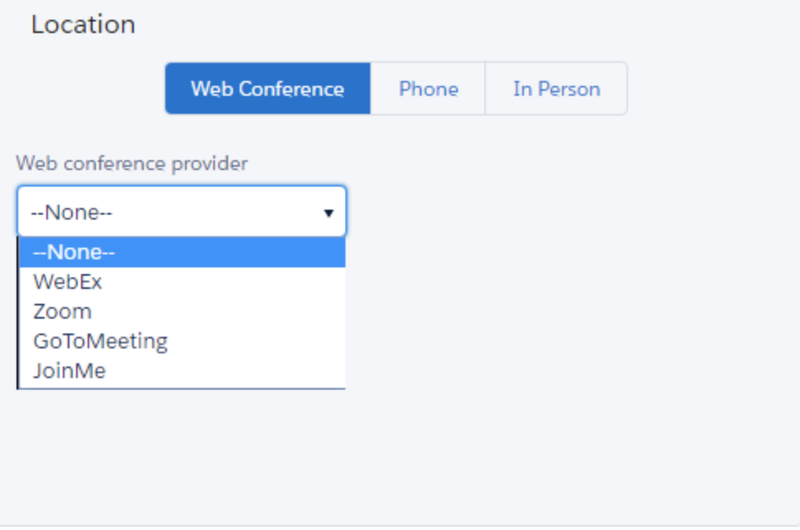 Staff meetings and one-on-one bookings
TimeTrade scheduling doesn't work just for clients; you can also use it to schedule internal meetings, from the whole staff to one-on-one sessions. You can also set up "office hours" to let employees book time with you as a manager.
Automated reminders
Do all you can to ensure customers show up to their scheduled times with automated reminder emails sent out by TimeTrade.
Reports
Data is the lifeblood of any business, and TimeTrade lets you pull several useful reports. Look into effectiveness and efficiency in marketing, employee performance, booking trends, sales funnels, and more.
Omnichannel scheduling
By being available on multiple channels (social media, email, search engines, websites, etc.) and having a presence where your customers hang out, TimeTrade increases the likelihood of client interaction and booking.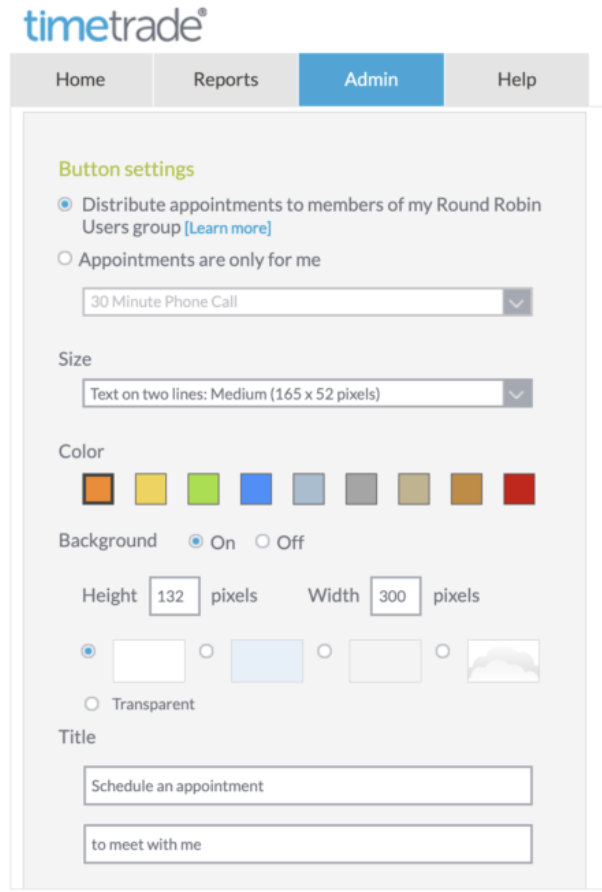 Sync to your CRM
TimeTrade understands the importance of tracking customer behavior. So it integrates easily with your CRM (such as Salesforce) to create a seamless flow of information and tracking.
Matching
TimeTrade makes use of smart scheduling by automatically matching providers that best fit booking needs. Tagging a variety of abilities, it can automatically assign a client with unique requirements to the best-matched service provider or resources.
---
TimeTrade's ease of use
There is nothing overly complicated about TimeTrade. You can get started adding availability very quickly, and your employees can manage the tool easily.
For customers, it's also fairly straightforward and uncluttered, so there's nothing that jumps out as a roadblock for them to book appointments.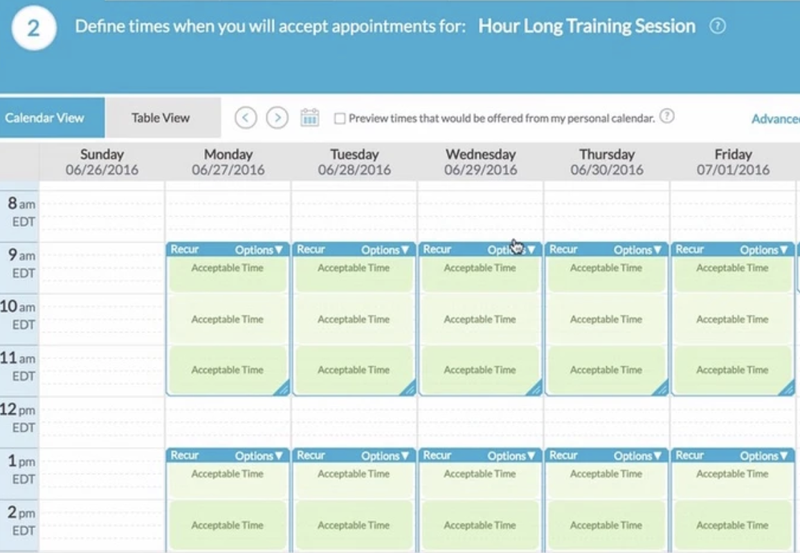 However, it can also be described as maybe too simple, that it can feel to a person more used to modern tech that it's not really doing all that much.
It's not necessarily true in practice but definitely by perception. Also, there are some loading issues stemming from JavaScript that occasionally cause glitches when loading pages.
---
TimeTrade's pricing
TimeTrade's pricing has four tiers, with two costs made available. The first tier is best for small businesses.
Its Small Business tier starts at $6.50/month per user and gives basic access to most features. Next is the Salesforce plan, starting at $29/month per user, which increases the number of features you'll have access to.
There are also two custom plans, one for events and the second one for larger businesses. With these plans, you'll have to ask for a quote that will be tailored to your business needs at a unique price point.
---
TimeTrade's support
TimeTrade wants to make sure you have everything you need, so it has an extensive and varied library of resources from FAQ articles to video training for onboarding.
If an issue with the software comes up and you can't solve it using the videos or articles, TimeTrade has a full customer support team available 24/7 that you can access by submitting a ticket request.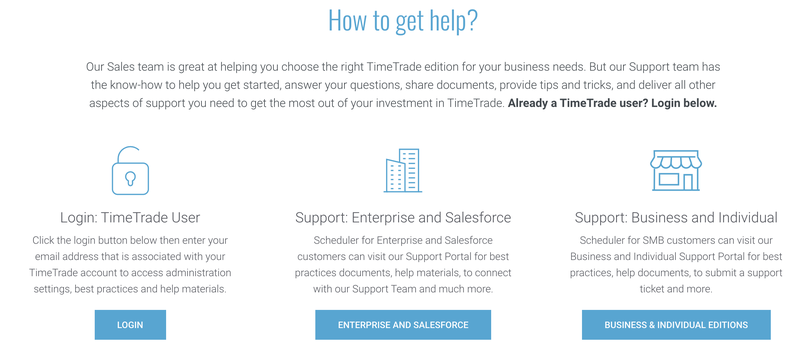 ---
Benefits of TimeTrade
For a relatively small monthly cost, TimeTrade has a robust litany of features available. It also requires almost no prior software knowledge, so employees and customers can quickly adapt to its interface.
TimeTrade also has a keen understanding of efficiency and the importance of streamlining. It integrates with email, websites, CRMs, and more with ease.
---
TimeTrade is efficient, but it's not special
There's nothing really flashy or especially standout about TimeTrade, but it does the job well. It may be better suited for more administrative businesses due to its more bare-bones approach and function over form.
This slightly sterile setup, combined with a few lag issues, contributes to it being mediocre instead of great. However, it does do scheduling meetings quite well, and for a low price point, so it is worth trying it out.
---
Frequently Asked Questions for TimeTrade
Can I sync my calendar to TimeTrade?
Yes, TimeTrade syncs with your calendars easily to match your availability to appointment requests.
TimeTrade's customer support team works 24/7. If you like to troubleshoot yourself, you can watch videos and read articles from their help page to solve issues as they arise.
Can you use TimeTrade on your phone?
TimeTrade is optimized to work equally well across desktops, tablets, and mobile.

If TimeTrade's efficient approach to booking sounds right for you, take a look into which plans may best fit your business needs.
If TimeTrade's efficient approach to booking sounds right for you, take a look into which plans may best fit your business needs.
The Motley Fool has a Disclosure Policy. The Author and/or The Motley Fool may have an interest in companies mentioned.