Businesses have traditionally offered their employees separate paid time off (PTO) banks, usually in paid vacation, sick leave, and personal days. Recently, however, companies have offered plans that combine all types of PTO as an employee benefit.
While this has certain advantages — for example, employees generally favor the flexibility that combined PTO plans can offer — many studies show most Americans don't use most of their allocated PTO, leading some companies to favor specific vacation time policies.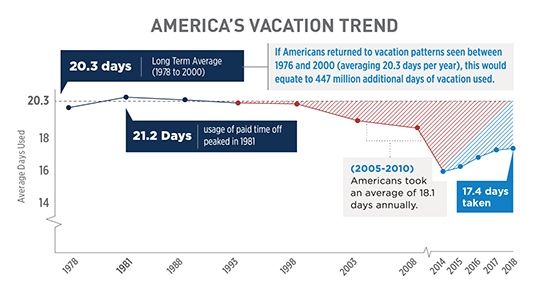 Creating a successful vacation time plan or PTO policy is a core part of employee management. You have many factors to consider if you want to offer your employees a specific vacation time policy. In this article, we'll go through those considerations and the steps to take to create a vacation time plan.
---
Vacation time vs. PTO: What's the difference?
Essentially, vacation time is a type of PTO. While PTO covers all paid time away from the workplace where employees are not working, vacation time refers to time that employees take specifically for vacation days and leisure time. In most workplaces, employees must request vacation time in advance, which is usually approved by their direct manager.
Other types of non-vacation PTO include sick days, personal time, bereavement leave, jury duty, and parental leave.
---
What to consider when developing a vacation time plan for employees
A well-crafted and informed vacation time policy helps set expectations for both you and your employees. Here are a few things to consider when crafting your own vacation time plan.
1. State laws
Each state has its own laws governing PTO and vacation time. It's your job to make sure your vacation time policy complies with the state your business operates in. No federal laws govern vacation policies.
Most state laws consider these factors:
Whether employers can enforce a "use it or lose it" policy
Whether employers must pay out an employee's unused vacation upon termination or resignation
Whether employees can use vacation before it has been accrued
Whether paid vacation time is considered earned wages
As the first port of call, your vacation time policy must be built with state law in mind.
2. What should be included in your policy
Think carefully about what to include in your vacation time policy. For example, you may want to offer a flat vacation time benefit, where all employees receive the same allocation, or set your own parameters. Here are a few examples of factors to consider when creating your policy:
How much vacation time to offer part-time employees
Whether vacation time will be accrued and allocated monthly, quarterly, or annually
Whether vacation days or hours will increase with tenure, and by how much
Whether vacation time can be rolled over into the following year, and if so, what the cut-off date will be
3. What your competitors are offering
Employer benefits packages are changing. Some organizations are offering unlimited PTO, while others are increasing the PTO days or PTO hours employees can take. These additions are designed to attract quality talent and remain competitive when candidates are considering job offers.
Before deciding what to offer in your vacation time policy, research industry benchmarks and vacation plans to help you create a competitive offering.
---
How to build a successful policy for vacation time
Now that you've taken the above into consideration, you're ready to create one. Here's how to proceed:
1. Establish eligibility
Make vacation time eligibility very clear to employees. For example:
All regular and full-time employees are eligible for vacation day accrual weekly, at 1.72 hours per workweek. Part-time employees are not eligible to take vacation days.
This states clearly who is eligible for vacation time and who is not, how often they accrue vacation days, and at what rate.
2. Double-check your policy against state law
Make sure your vacation policy violates no part of state law governing vacation and PTO practices. It's also good practice to be explicit in all parts of your vacation policy, as state laws apply if your policy is "silent" on a specific issue.
For example, in New York, if an employer's vacation policy is silent on accrued vacation time, this must be paid out at the end of an employee's tenure.
3. Use software to help you manage vacation time
Using HR software to manage vacations is beneficial for both employer and employee. Most systems offer employees self-service booking, meaning they can make requests themselves, freeing up managers' time.
Additionally, these systems offer personal holiday charts, which display how much vacation time each person has available, and can calculate vacation time accrual automatically. BambooHR, for example, offers an employee vacation tracking feature that automatically calculates employees' vacation allowance.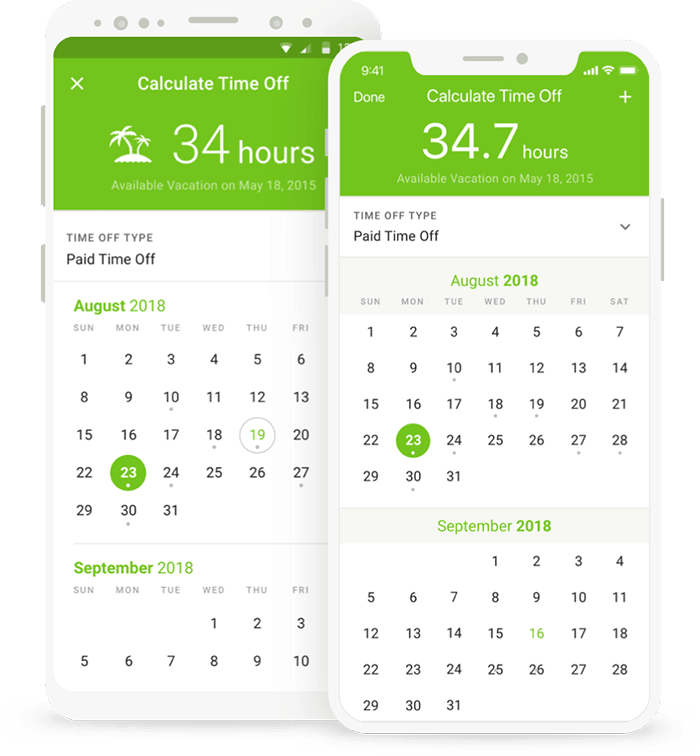 4. Communicate your vacation policy to employees
Inform new employees of their vacation time rights, even before you extend a job offer to them. Once they've accepted the job, all vacation policy information should be readily available in your employee handbook for employees to refer to.
It's also good practice for HR teams to remind employees throughout the year of their vacation time rights and to encourage them to plan ahead and schedule.
---
Create an attractive vacation time policy to attract and retain quality employees
Creating a solid vacation time policy is not just good practice for legal compliance, but it also shows your employees you're committed to their wellbeing.
Vacation time has consistently been one of the top factors people consider when accepting a job offer, while other studies show the business benefits of employees taking vacation, such as lower burnout risk, increased morale, etc. Offering a fair and generous vacation policy is an investment in the people who work for you, and therefore an investment in business growth.