Developed in 1999, Volusion has been holding strong. It has maintained a decent market share with around 30,000 online stores using it, and for a good reason.
Volusion has had time to develop with the times and package its e-commerce software services in a neat offering, perfecting those features that matter the most: the ones specifically designed for selling.
While the accessory features that don't directly relate to sales are a bit more sparse, the ones that do relate to e-commerce are designed with a purpose.
Volusion is pretty easy to use and offers up some professional looking store designs, so you don't have to stress about making a storefront that looks shoppable.
---
Who is Volusion for?
Though theoretically, Volusion can be for anyone, it has found its sweet spot in being an e-commerce provider for mid-size businesses.
Volusion's comprehensive offering comes pre-loaded with almost everything you need to start and run an online store, which you can also customize to your liking.
---
Volusion's features
Volusion thrives and prides itself on presenting users with some seriously well-thought-out features, centered around getting the most out of your online store and prioritizing sales.
Themes
Volusion themes are top-notch. There is a wide variety of designs, a little over 300 of them, but not enough to become overwhelming. Each design is thoughtfully made, so you know you are setting your store up for success.
Some themes are free, and others do come with a cost, but there is a good mix of both. All in all, Volusion templates offer not only good aesthetics, but they set you up for easy assembly of your site.

SEO
An important factor, Volusion SEO, helps you rank in searches. While there is no magic formula or code to crack for SEO, Volusion offers optimization suggestions and helps you get set up for success when it comes to the art-more-than-science that is SEO.
Email marketing
Building and managing a customer base is made easier with Volusion email integration, namely Mailchimp. You will have to add it on, but Mailchimp and Volusion are already set up to work hand-in-hand, so you can use your customer and shopping history data to send post-order emails, promotions, top of minds, etc.
Speed
The loading time of pages is often a make or break factor when it comes to customer retention and higher ranking. Google will knock you down in the algorithm if your pages don't load quickly enough, and customers will drop off. Patience is unknown in the e-commerce world.
The good news with Volusion is that it is designed for speed, as its sites are hosted on servers that are specifically designed to handle heavy traffic and load quickly.
Customer management
From monitoring customer history to managing customer contact, the Volusion customer dashboard makes it easy. There's even built-in analytics, so you can track the essential metrics and gain insight into shopper behavior that will prove useful for marketing and managing shoppers.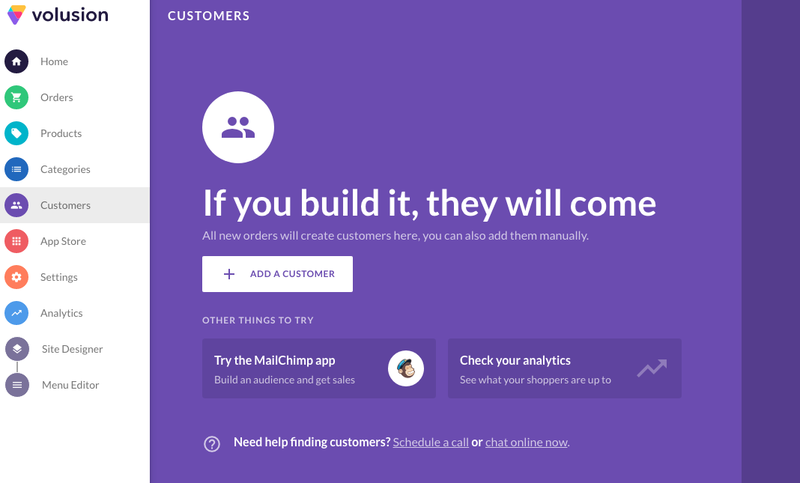 Mobile responsiveness
All themes, all sites, everything, is designed to be responsive on mobile platforms as well as desktop. Since versatility in platform visitation, whether desktop, mobile, or tablet, is vital for retaining customers, not having to worry about this important feature is a big deal.
Inventory management
Of course, one of the most important parts of any e-commerce site is how easily you can add and manage products.
Adding a new item for sale is streamlined and easy to follow. You start by putting in basic information and uploading a picture, then Volusion walks you through writing a description, too.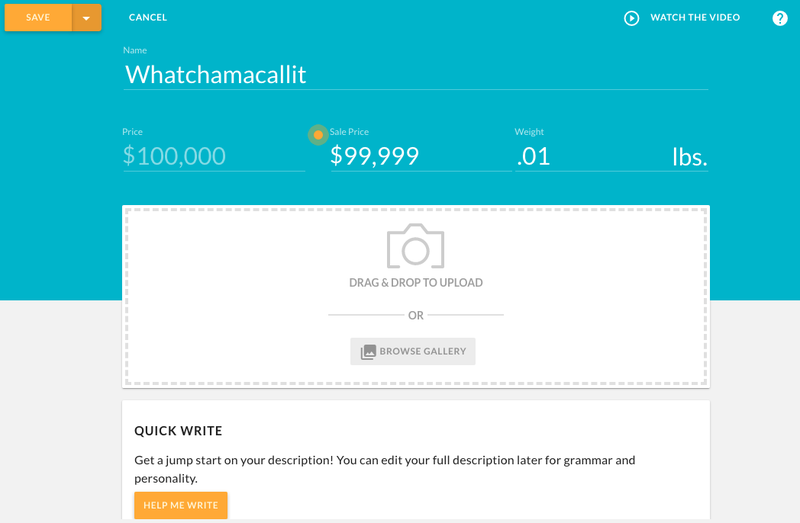 Onboarding
Getting set up means you aren't left to your own devices if you're not 100% sure of your direction.
Right from when you sign up, Volusion asks gentle, guiding questions to help determine the type of site you'll need and the type of offerings.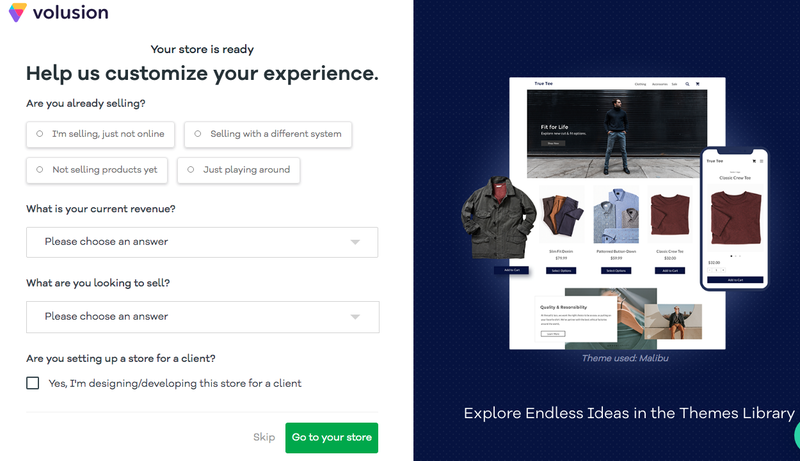 ---
Volusion's ease of use
With a sleek design and easy-to-understand categories, learning to use Volusion is a pretty intuitive process. You don't feel overwhelmed getting started, and the dashboard on the side of your toolbar is designed to be straightforward.
When it comes to setting things up, adding products and pages are all pretty self-explanatory, so you shouldn't run into much trouble. And any problems you may encounter are generally quickly handled, thanks to Volusion's responsive support.
You don't need to worry about coding or setting up any type of web development, so you can focus on what matters most: selling.
---
Volusion's pricing
While there are no free plans, Volusion e-commerce does start at pretty reasonable pricing.
The first tier is only $26/month, and it includes 1 GB, up to 100 products, and online support.
Further tiers extend the number of products you can list, all the way up to unlimited for $269/month.
This pricing also includes a dedicated account manager, priority support, and 35 GB of bandwidth. Plus, you get a free two-week trial to make sure Volusion is a good fit before you commit.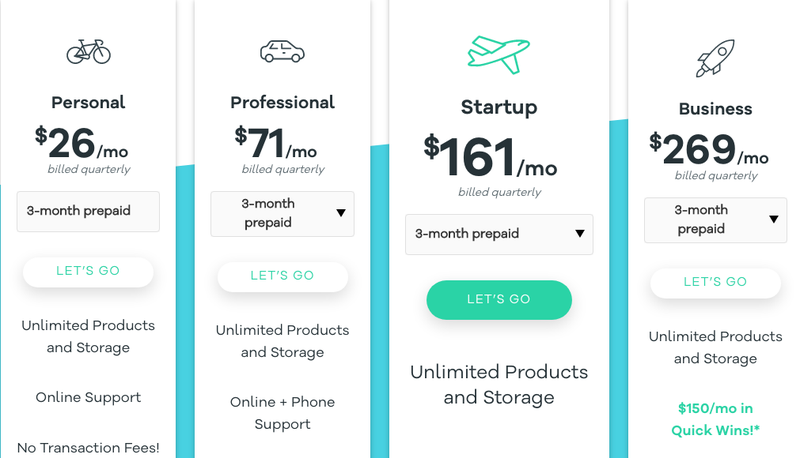 With that said, some hidden costs, such as SSL, transaction fees, etc., will be unavoidable and raise your total costs.
---
Volusion's support
One of the real benefits of Volusion is their 24/7 support. At the lowest tier, you have access to pretty quick online support. Higher cost tiers also incorporate phone support, priority support, and the highest level, even a dedicated account manager.
Even without that one-on-one specialty, though, their support team is available and responsive, not to mention quite helpful. Plus, outside of chat and phone support, Volusion offers a wealth of resources, how-to guides, and even blog posts on a number of topics.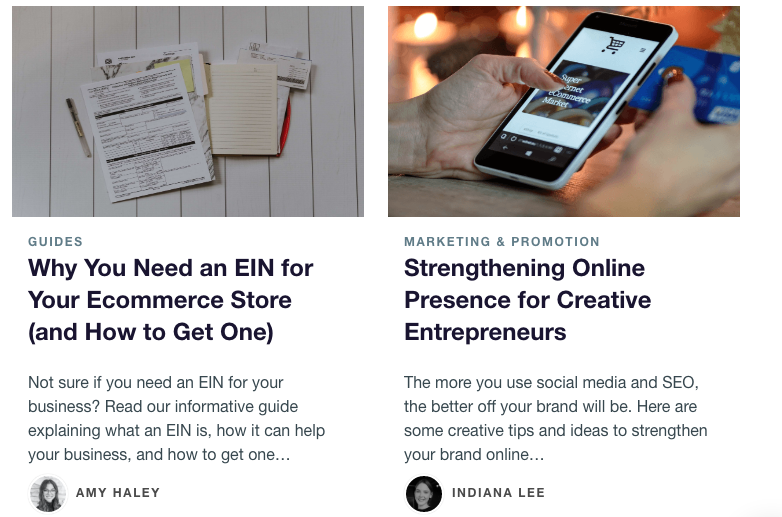 ---
Benefits of Volusion
With Volusion, you get the benefit of experience. The company has been around for over 20 years, and they've used that time wisely. Not to stay stuck in the past, but to learn and evolve into creating a system that remains strong.
Right off the bat, you get access to excellent support and a multitude of resources. Then, diving in, you have the benefit of fast-loading pages, which is a feature that not many other e-commerce platforms can claim.
There's also the overall ease of use, professional look, and the benefit of built-in SEO. All these features help make your online store set up for success without having to dive into the confusing back end of web development on your own.
---
Volusion is a super selling-focused system
Straight-forward, deliberate, and focused all describe Volusion very well. It's e-commerce software, and it's not concerned about being anything else. What that means is that it has a more limited set of add-ons and integrations that aren't specifically e-commerce focused, so if you're looking for a system that's a bit more all-inclusive, you might not like Volusion.
However, when it comes to plug-ins that are selling-focused, there is a library of over 1,000 apps to help with everything from accounting to customer service.
Also, if you want to accept credit cards as payment, you will need to take the extra step of installing Volusion merchant services as that ability doesn't come standard, so even some selling-specific features need to be added on as a secondary process.
But it's laser-focused in being a top tier e-commerce platform. Its selling features are not only well-designed and easy to use, but they do wonders for building you a reliable store.
While perhaps not expansive enough for larger corporations, Volusion has passed the test of time for smaller and medium-size organizations. It is intuitive, clean, and just plain good at launching and maintaining online stores.
---
Frequently Asked Questions
Yes and no. Volusion itself is secure, yes, and it regularly issues security updates. However, for an e-commerce platform, it is a bit of an oddity that Volusion SSL is optional and a hidden extra cost.
If you want to be able to accept credit card payments safely, you will need to purchase Volusion SSL, plus go through the application process. It's a bit hidden and not spelled out upfront in their costs. When it is an essential feature, you will need it.
Volusion, unlike WooCommerce, is not free. That said, it offers pretty competitive pricing, and you get a lot of bang for your buck.
You won't have to worry about hosting, as Volusion bundles hosting and store-building all into one dashboard.

Volusion is a long-time player in the e-commerce space. If you're a mid-sized company looking for all-in-one e-commerce platform, get started with Volusion.
Volusion is a long-time player in the e-commerce space. If you're a mid-sized company looking for all-in-one e-commerce platform, get started with Volusion.
The Motley Fool has a Disclosure Policy. The Author and/or The Motley Fool may have an interest in companies mentioned.