Perhaps you're one of the many people who found themselves working from home, thanks to the COVID-19 pandemic. Or maybe your company has locations in countries with varying degrees of internet access and privacy.
Business data sent over public networks is vulnerable to bad actors who want access to confidential information. Some governments also aggressively monitor internet traffic and block sites such as Facebook, Google, Wikipedia, and Twitter.
One solution to all these issues is a virtual private network (VPN), which protects information sent over public networks and masks the physical locations of your devices. VyprVPN is one of the best VPN software applications on the market. We'll go over its features, pricing, and support, so you can see how it protects your small business's digital assets.
---
Who is VyprVPN for?
Golden Frog's VyprVPN is a business and consumer VPN service provider with features including multiple security protocols, mobile apps, a kill switch, and Domain Name System (DNS) protection to secure the privacy of online data transmission. Golden Frog founders Ron and Carolyn Yokubaitis were internet pioneers in Texas, starting one of the first 50 internet service providers (ISPs) in the U.S. in the mid-1990s.
The Yokubaitises created Golden Frog in response to Room 641A, a warrantless U.S. National Security Agency (NSA) surveillance program that became public in 2006. Golden Frog is incorporated in Switzerland due to its expansive internet privacy laws that protect the data of individuals and legal entities.
---
VyprVPN's features
VyprVPN is built around a fundamental premise: the need for a free, open, and secure internet. Its features help businesses thwart hackers, government censorship, and other restrictions.
Using the internet on a public network is like a house party: Tons of people mill around in the same space talking to each other, and anyone can overhear anyone else's conversation. If you want reduced odds of a third party listening to what you're saying, you might go into a room and shut the door. A VPN creates a secure "room" for these conversations.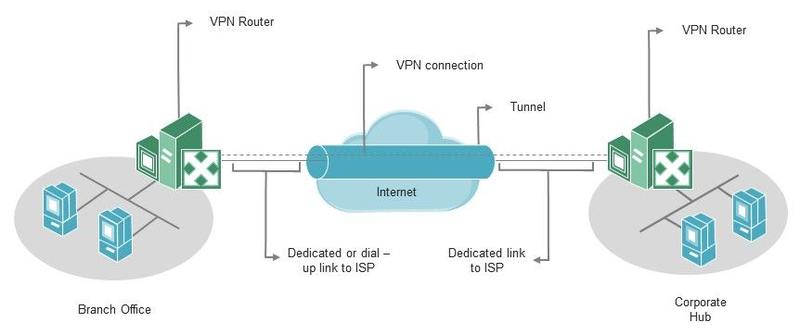 We'll take a closer look at VyprVPN's core functionality: VPN protocols, mobile apps and desktop downloads, Kill Switch, VyprDNS, and NAT Firewall.
Multiple VPN protocols
While securing an in-house company intranet is relatively straightforward, data requested or transmitted over public networks is inherently at risk. VPN protocols use encryption to create a secure "tunnel" on a public network, so connected devices behave like they're on a private network.
VyprVPN protocols include:

Each protocol has its own pros and cons: supported platforms, encryption, speed, stability, setup process, and compatibility. Your information technology (IT) department can determine which one is best for your company's needs.
Mobile apps and desktop downloads
VPN applications are typically installed on endpoint devices such as desktops, laptops, and smartphones. Or, install one on a network router so each connected device uses the VPN.
VyprVPN has multiple mobile apps and desktop downloads for Windows, Mac, iOS, and Android operating systems and hardware. Even when you're on the go, VyprVPN lets you use your smartphone to choose which VPN protocol and other features to use.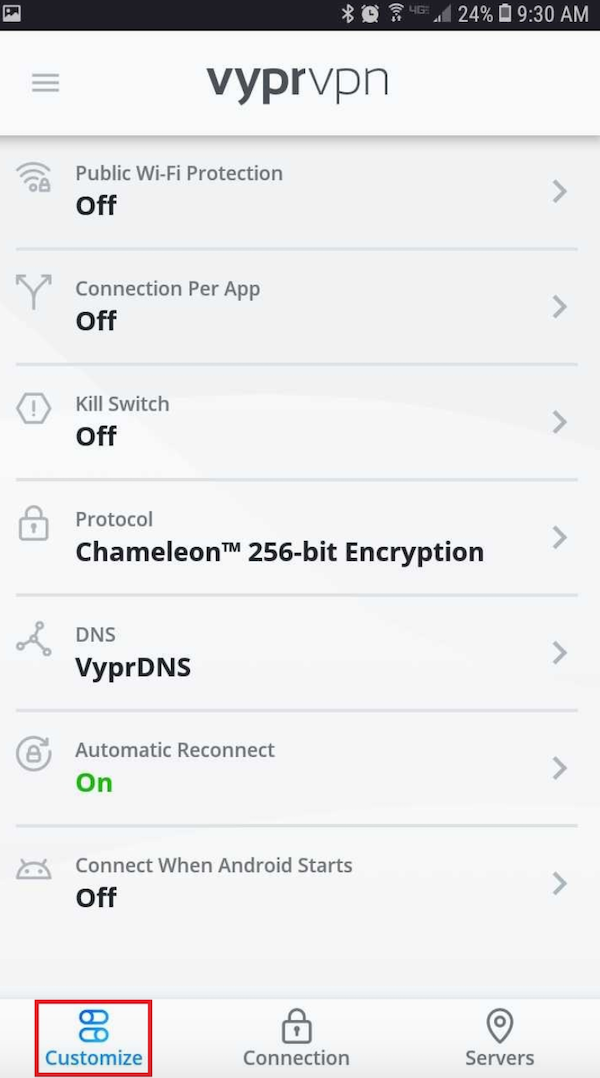 While you can install VyprVPN apps on multiple devices, its plans limit how many may use it simultaneously, usually five.
VyprVPN Kill Switch
To prevent accidental data exposure, VyprVPN Kill Switch disables internet access when VyprVPN is not activated. Customize the conditions in which VyprVPN Kill Switch operates:
Application: Enabled when you're logged into VyprVPN and using the VyprVPN app.
System: Enabled when you're logged into VyprVPN even if the VyprVPN app is not running.
Local area network (LAN): Allow or block LAN traffic when VyprVPN is disconnected.
VyprVPN Kill Switch options also let you identify safe networks such as your home or office where it isn't necessary.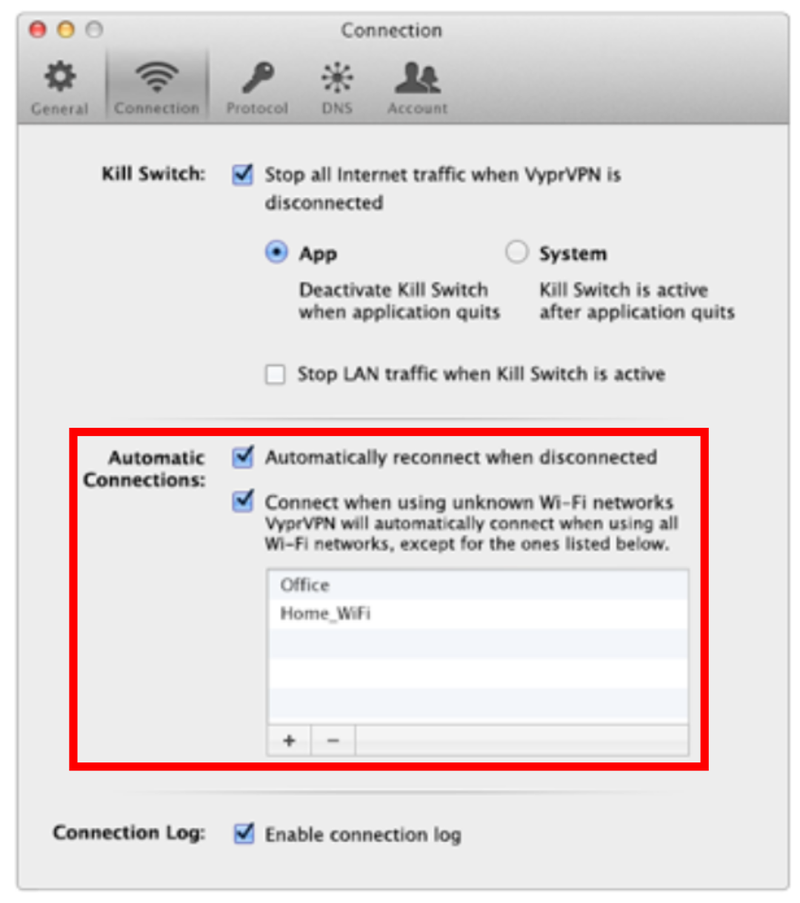 Kill switches are often hard to configure and have questionable effectiveness, but VyprVPN touts its kill switch's ease of use and efficacy.
VyprDNS
The Domain Name System (DNS) converts easy-to-read alphanumeric web addresses such as www.fool.com into numeric IP addresses so your browser can connect to websites. The problem, however, is if your DNS request is intercepted via a "man in the middle" (MITM) attack and is blocked or rerouted.

VyprDNS uses the same principle as VyprVPN — creating private pathways on public networks for remote devices to communicate with your company's network — and applies it to device-to-website connections.

MITM events can occur at the local level — such as a school's WiFi network blocking access to adult websites — or on a wider scale in countries where access to some websites is restricted. The reasons range from government censorship to licensing agreements that limit where content is available.
NAT Firewall
Hackers and their bots continually scan the internet for devices left unprotected via open application connections. Exploiting these access points lets them steal personal information, install malware, and inundate you with spam.
Wireless routers are vulnerable because they use Network Address Translation (NAT) to share internet connections across a network to multiple endpoints. Smartphones are also at risk because most don't have built-in firewalls. VyprVPN's NAT Firewall protects these devices from unauthorized scans.
NAT Firewall is enabled by default, and turning it off affects all your devices with VyprVPN because it's an account-level setting.

NAT Firewall also protects against dedicated denial of service (DDOS) attacks — these attempt to overwhelm network or server capacity — because it blocks unrequested inbound traffic.
---
VyprVPN's ease of use
Ease of use is a tricky metric because if a VPN is working well, you shouldn't notice it's there. A VPN makes its presence known in two ways: lack of network speed and dropped connections. Golden Frog has its own network of over 700 servers worldwide that facilitate VyprVPN speed and create more reliable connections.
Independent VyprVPN speed tests indicate it runs faster on Macs than Windows computers. No VPN is 100% stable, and users report that VyprVPN drops connections occasionally, which is a problem if you have the Kill Switch feature activated because you'll lose internet access.
VPNs are notoriously hard to configure, but VyprVPN simplifies the process with easy-to-set options in its desktop downloads and mobile apps. Some features such as VyprDNS are automatically enabled, which is good for not-so-tech-savvy users. You can also choose the fastest available server from the VyprVPN global server list.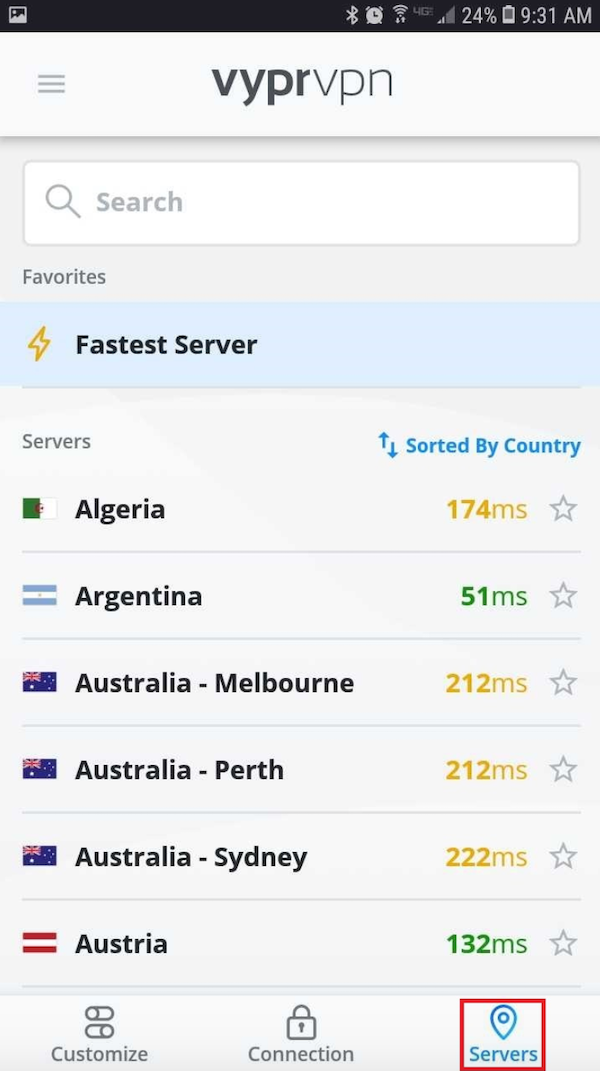 The biggest issue business customers have with VyprVPN isn't related to ease of use but pricing, which we'll discuss in the next section.
---
VyprVPN's pricing
VyprVPN's business plans include:
VyprVPN for Business: $299/year for three users (each extra user is $99/year) — Includes admin user interface, unlimited data usage, multiple VPN protocols, mobile apps, desktop downloads, Kill Switch, VyprDNS, NAT Firewall, dedicated account manager, and 24/7 support.
VyprVPN for Business Cloud: Starts at $349/year for three users (each extra user is $99/year) — Adds a dedicated server and IP address, secure access point, and supports the DigitalOcean, Amazon Web Services, and VirtualBox platforms.
Both plans have a free trial, but the length is not specified on VyprVPN's website. VyprVPN doesn't accept cryptocurrency payments, which is a sticking point for some users who want more online anonymity.
---
VyprVPN's support
VyprVPN offers 24/7 live chat and email support. Self-service resources include:
Knowledge base
FAQs for setup, troubleshooting, and account management
Community forums
The VyprVPN blog is regularly updated with posts on general security topics such as How To Stay Secure Online: Tips for National Cybersecurity Awareness Month and tech tips including How To Find Your Router IP Address.
---
Benefits of VyprVPN
VyprVPN has a solid features set, multiple apps and desktop downloads, and dependable functionality. One overarching benefit is its security philosophy. Created in response to warrantless NSA telecommunications surveillance, Golden Frog puts user privacy at the forefront of everything it does.
Golden Frog owns and operates its own server network and related hardware, which ensures end-to-end privacy with no third-party involvement. VyprVPN logs also retain no user information. Even if it did retain customer data, Golden Frog is incorporated in Switzerland, where privacy laws forbid outside access to these records.
At first blush, this emphasis on privacy may seem like a license for bad behavior by VyprVPN customers. Golden Frog's stated aim, however, is to provide unfettered internet access to users in countries with repressive access policies. This includes China's "Great Firewall" (GFW), which blocks 16 of the internet's 30 most popular websites including Google and Wikipedia.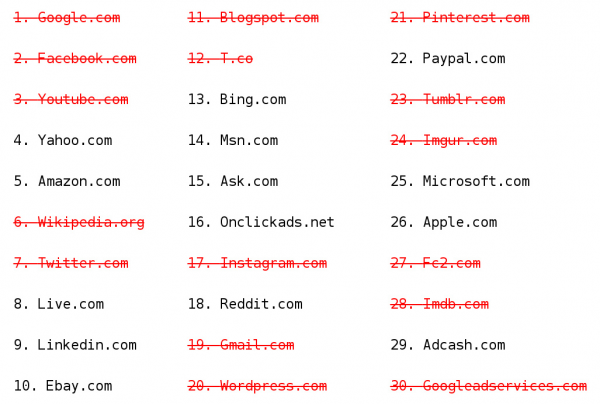 Golden Frog isn't interested per se in allowing people to access Pinterest, which the Chinese government blocks. Its ultimate goal is the free flow of information, especially for journalists, activists, and other social change agents. And, for companies operating abroad, VyprVPN's secure connections help prevent intellectual property theft.
So, if you're asking, "Is VyprVPN safe?" the answer is yes.
---
Security first with VyprVPN
VyprVPN's features set is comparable with other VPN solutions, but owning and operating over 700 servers in over 70 countries gives it control over its infrastructure many competitors lack. VyprVPN costs more than other VPN applications, but it could be your best bet if you have locations worldwide and need robust security.
---
Frequently Asked Questions for VyprVPN
VyprVPN provides virtual private network (VPN) services to consumers and businesses that protect their online data and communications. If your business has multiple locations, an internal network connected to the internet, or employees who work remotely, you'll benefit from VPN protection.
VyprVPN pricing includes two business plans: Business ($299/year) and Business Cloud ($349/year). Each plan supports three users — extra users cost $99 each — has a dedicated account manager, and includes a free trial.
The VyprVPN Premium consumer plan starts at $12.95/month, but steep discounts are available if you pay for one or two years at a time.
What kind of support is available?
VyprVPN has 24/7 customer support via live chat and email help tickets but no telephone support. Self-service resources include a knowledge base, community forums, and multiple FAQs.

If you need VPN functionality to secure your company's enterprise network, Golden Frog's VyprVPN could be the solution. It masks IP addresses, provides secure data transfer, and works around local- and country-wide internet restrictions. And thanks to Golden Frog's company incorporation in Switzerland, you'll enjoy expanded privacy protection.
If you need VPN functionality to secure your company's enterprise network, Golden Frog's VyprVPN could be the solution. It masks IP addresses, provides secure data transfer, and works around local- and country-wide internet restrictions. And thanks to Golden Frog's company incorporation in Switzerland, you'll enjoy expanded privacy protection.
The Motley Fool has a Disclosure Policy. The Author and/or The Motley Fool may have an interest in companies mentioned.