After building your site with Wix, the next step in search engine ranking is Wix SEO optimization via both the included search engine optimization tools and your knowledge of website accessibility and target audiences.
While there are several Wix pros and cons, its ability to optimize for search engines remains pretty constant. To make the most out of this CMS site builder, here are our favorite tips for Wix SEO.
6 best Wix SEO tips to improve organic performance:
Prep keywords
Use Wix SEO Whiz
Optimize for mobile
Share content on social
Use image alt text
Set up title tags and meta descriptions
---
1. Prep keywords
Targeting for key phrases and keywords requires research done with purpose. While keywords typically encompass up to five words, you should also consider expanding to include long-tail keywords: e.g., longer, more descriptive, or exact phrases.
For example, instead of just using the keywords "ice cream," include descriptors around specialties or locations, such as "vegan ice cream in Baltimore."
The more specifically targeted your keywords are, the greater your chances of attracting the right audience and securing those coveted clicks.
---
2. Use Wix SEO Whiz
Wix knows the importance of ranking, so it has an intuitive tool for SEO built right in. By syncing with Wix Google Analytics, it's basically including an SEO audit in your Wix sitemap.
This feature provides you with an optimized and customized SEO plan by answering just a few basic questions and filling in your targeted keywords (as thoroughly researched in the first tip above). It will list all the steps and actions needed to rank on major search engines and boost the likelihood of appearing on page one.
When you look into how much Wix costs, this is a crucial feature that should help justify any pricing hesitation as you strive for reach and brand awareness.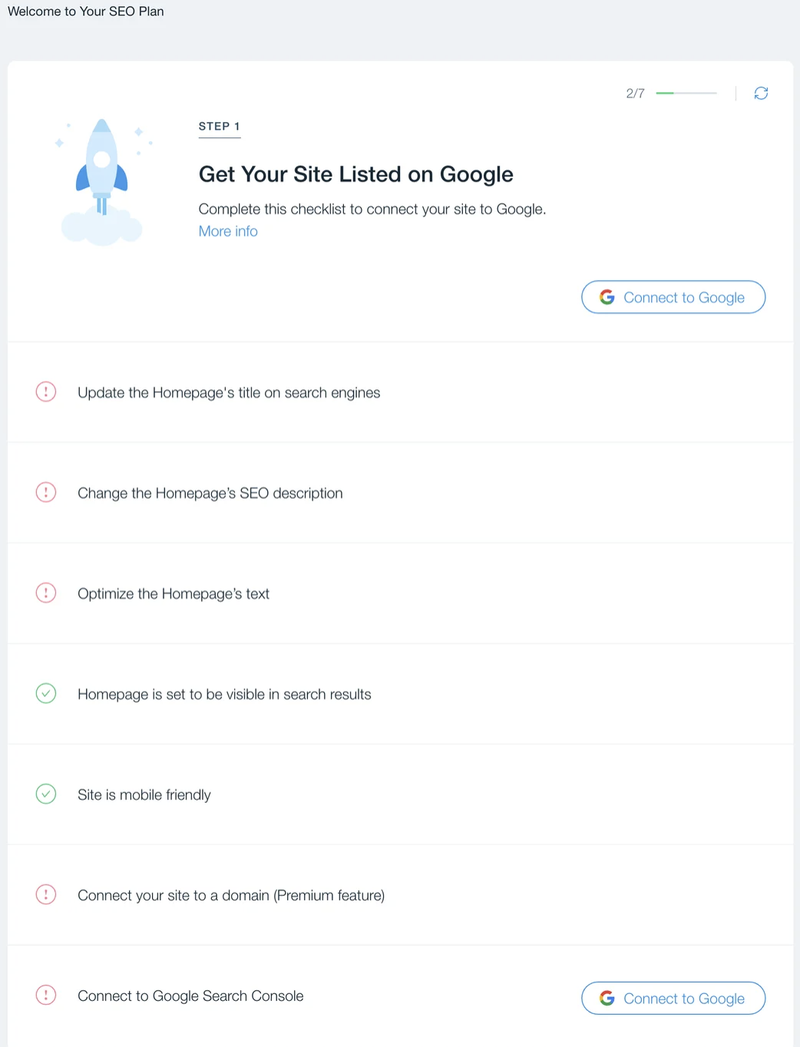 ---
3. Optimize for mobile
There's a good chance you're reading this piece from your phone, right? The mobile browsing world only grows larger with each passing day, so you absolutely need to make sure your site is mobile optimized.
Not only does this help with landing for customers, but mobile optimization is something search engines take into account for ranking.
Use your Wix toggle viewer to see how the site you're building looks on desktop and mobile to make sure it's straightforward and easy to navigate. Also, make use of Wix's ability to implement accelerated mobile pages (AMPs), so your pages load at lightning speed when clicked directly from search.
---
4. Share content on social
The more attention your site gets, and the more outside sources link to it, the better it will rank. One great way to boost awareness and create traffic sources (thereby boosting SEO) is through social media awareness and engagement.
Wix automatically optimizes your links to be shareable on social media, so take advantage of that feature and share away, knowing your site is primed to look good on Facebook and Twitter. You can even use the Wix editor to update the image shared when you link content on social, so you can promote your logo or edit it as needed.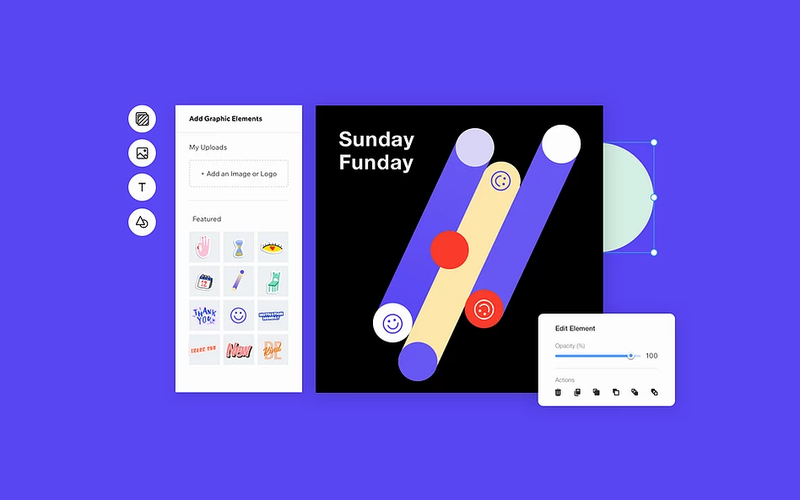 ---
5. Use image alt text
Don't underestimate image alt text since it's a major unsung hero of SEO. Since search engines are AI, they respond to coding and words but can't interpret pictures. By adding titles and descriptions to images, it tells search engines what those pictures are, leading them to rank higher and direct more traffic to your site.
Plus, Google perceives sites with optimized images as more professional and polished, leading to a higher SEO ranking from the start.
---
6. Set up title tags and meta descriptions
Unique title tags and meta descriptions inform visitors and search engines what your site and pages are about. If they know what your content is, search engines will rank you higher.
---
Making the most of Wix SEO
As The Blueprint's Wix site tutorial shows, it's relatively painless to create a professional site. But submitting your website to search engines (and having it rank highly with them) requires planning and making the most of Wix's SEO capabilities. With these tips, you'll be able to improve your web traffic ranking and capture the website traffic you need.