Of all the tasks associated with running a business of any size, writing reports is one of the least attractive. After all, you have plenty of day-to-day responsibilities keeping you busy, little things like making deals, growing your customer base, and increasing revenue.
At the same time, producing these reports is an integral part of every successful company. Done well, they present the data, analysis, and actionable insights necessary to maximize your business management efforts. We'll go over a simple, five-step process below to help you produce all types of work reports in an efficient, timely manner.
---
Overview: What are work reports?
A business report is a physical document that provides information, analysis, recommendations, and conclusions relating to different operational areas within a company. Work reports typically fall into one of three categories: problem solving, fact finding, or performance.
Common business reports include:
Inventory management
Marketing report
Risk register
Sales report
Technical infrastructure
Work history report
Some working reports are for strictly internal use such as inventory management. In other cases, they will be transmitted outside the business to external organizations like regulatory agencies to demonstrate compliance.
And each type of report will have its own frequency. Employee evaluations may occur on an annual basis, but you'll likely want sales reports on a monthly, quarterly, and annual schedule. Or, if you have a retail operation, you may want a daily report on revenue per shift or employee.
---
How to prepare work reports for your small business
Every type of work report must be timely, accurate, and contain key insights. Plus, reports must be easy to read and not mired down in technical jargon.To make sure that's true for each report produced at your business, follow the five steps below for effective project planning writing.
Step 1: Identify the purpose
To produce a focused, actionable report, you must clearly define its purpose and the exact deliverables from the outset. Is it a proposal to fix a problem? A performance analysis of a business process or department?
An overview of a rival company or competitor's product? Unless you identify up front what each report's exact purpose is, the results will almost certainly be unfocused and unproductive.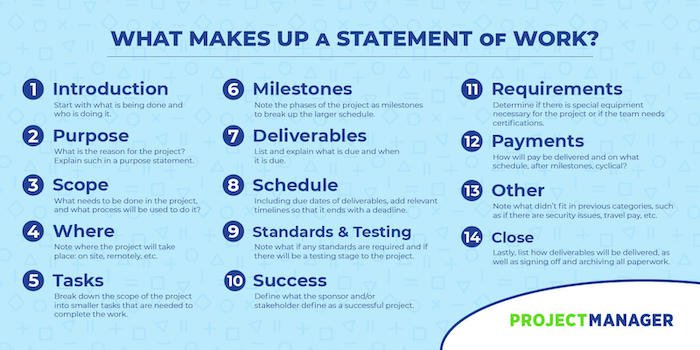 Tips for identifying a report's purpose
First, answer two basic questions: Who is the primary audience for the report and what do they need to learn from it?
Narrow the focus: It's easy for a report to spiral out of control during the researching and writing process, so narrow the scope of its subject as much as possible. That is, what's the least amount of information necessary to include to meet the audience's needs?
Use a statement of work: If you want to be even more formal in defining the report and the process of producing it, use a statement of work. This will keep everyone on the same page and help

avoid project drift

.
Step 2: Assign the writing
After you know exactly what kind of report you need, you'll assign it to the writer, or writers, who will produce it. Writing a formal, detailed report is no different than any other project, so to stay on track consider making use of the best project management software available.
Tips for assigning the writing
Depending on employees you have available for this project, you might use a third-party business writer. Sure, an outside writer is an additional cost, but so is the time spent by one or more employees working on this project instead of their regular duties.
Pair a writer with a subject matter expert (SME): If you have a highly complex or data-driven project, consider pairing a writer, either internal or external, with a SME. This can help streamline the writing process as well as ensure the final report is accessible by readers who do not have the same background as your SME.
Use a cross-functional team: For an even more complex writing project, you could use a cross-functional team to obtain multiple perspectives instead of relying on just one person or people from one department. For a large scale project, you might even designate a formal project manager to oversee the report's production as well as keep tabs on project risk management.
Step 3: Research the data
Business decisions are, or at least should be, driven by facts, not emotions or unfounded suppositions. That's why you must collect all the relevant data before you begin the actual writing process.
Or, to put it another way, you shouldn't have preconceived conclusions in mind before you examine the data. Your conclusions should always be a clear outgrowth of the information in your report.
Tips for researching data
First, make a list of all the data you think you'll need. Then, identify where you'll likely find it, either through hard copy or electronic records or from people inside and outside the organization.
In addition, be prepared to gather more information than you'll ultimately need because who knows at the outset exactly what will or won't be relevant by the time you're done?
Access to information: Even under the best of circumstances, information may be siloed within your organization that departments are very protective of. Make sure you have the authority at the outset to access the information you'll need to avoid any time-consuming requests or debates about its release.
Cite your sources: Your data is only as credible as its sources. Make sure you document where every piece of information came from. While you likely won't need to include this in the body of your report, your sources can go in an appendix attached after its conclusion.
Step 4: Write the report
Granted, writing may never be particularly easy or fun. If you complete the three steps above before you start writing, however, you'll reduce much of the agony that comes from staring at a blank screen or piece of paper. That's because you'll have a clearer idea of exactly what you need to produce as well as plenty of potential content to work with.
Tips for writing the report
In some ways, there are two stages to writing the content of your report: going over the relevant data and your subsequent conclusions. As you lay out your report's information, that will help sharpen your sense of what it all means.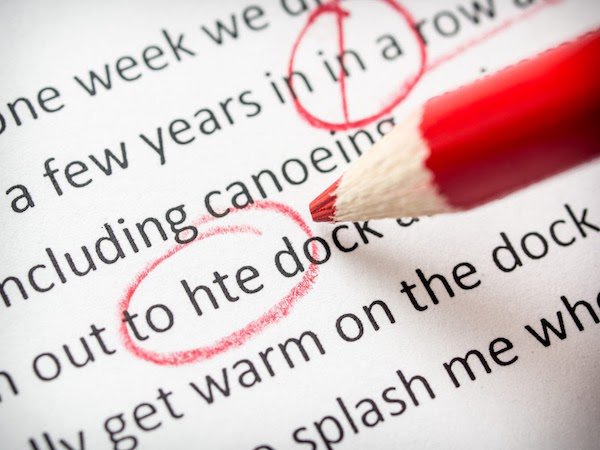 With that in mind, do that part of your report first, then give yourself some time to mull over your analysis of this key information. That way, your conclusions will be a clear outgrowth of the report's body.
Use a report template: You don't have to reinvent the wheel when it comes to the report format. A quick online search will help you find multiple preformatted templates for all types of reports from a daily report template to an annual financial report.
Visually represent data: Quantitative data is hard to convey to your readers by using text alone. Whenever possible, use charts, tables, and graphs to visually present this information.
Proofread: Nothing undercuts your credibility more quickly than needless spelling, wording, and usage errors. All these will be hard to identify by proofreading on a computer screen alone. Instead, proofread a hard copy, have someone else read it aloud to you, or use a text-to-speech feature to listen for mistakes. No matter what, at least three sets of eyes should go over the full report before you submit a final version.
Step 5: Deliver the report
Sure, once you hit the print button one last time for the finalized version of your report, it would be nice to think that you're done. But that's not the case, however, as you still need to deliver your report to its primary audience and other stakeholders.
Tips for delivering the report
There are two means to deliver your report: the actual physical copy as well a presentation of its key points and conclusions.
Schedule a presentation: Whether your report is meant for one person or multiple members of management, scheduling a formal presentation will allow you to directly make the case for your analysis and conclusions contained within it.
Anticipate questions: You'll be well versed in all the ins and outs of the information in your report after spending days or even weeks working on it. The same will not be true for your audience, however, so make sure you anticipate their potential questions about and objections to its conclusions as a way to ensure the maximum net positive impact.
---
Work reports frequently asked questions
What are the most common types of work reports?
There are many types of work reports, everything from proposals to employee evaluations to sales and marketing reports, and they can be formal or informal. They will all generally fall into one of three categories:
Problem-solving
Fact-finding
Performance
What needs to be included in a work report?
Depending on its purpose, scope, and audience, a work report may be a one-page memo or five, ten, or more pages long using a preformatted template with multiple sections and graphic elements. That said, basic elements most formal reports contain include:
Executive summary — Identifies the purpose and scope of the report, highlights the most significant data, and summarizes the final conclusions and recommendations in two to three paragraphs.
Body — Works through the relevant data and information in clearly defined sections and subsections.
Conclusions — Presents actionable insights based on the close analysis of the data in the body of the report.
Appendices — Provides relevant information that may be too granular or detailed to be included in the body of the report.
What are the characteristics of an effective work report?
To be useful to your audience, every report must Include these four elements:
Timeliness — A report must be delivered as scheduled so its information, conclusions, and recommendations are relevant.
Accuracy — All data must be accurate and sourced.
Actionable insights — The information should be analyzed and lead to clear-cut conclusions, not just a data dump.
Readability — The report's presentation, including structure, formatting, and language — must be easy to read and understand by all stakeholders.
---
Write reports for business success
Writing a report should never feel like a waste of valuable time. Instead, by determining the exact parameters of the report, using project management tools to guide its production, and having actionable recommendations when it's finished, your report will directly contribute to the success of your business.