WP Engine is WordPress-centric web hosting, exceptionally well-optimized for WordPress created sites and pages. While that gives WordPress CMS users a good edge, it comes at a cost, more than many other server options. The cost of WP Engine offsets the theoretically "free" nature of WordPress.
It makes creating WordPress pages easy as you don't need to install WordPress since WordPress comes pre-installed separately. This saves you time since you don't need to spend additional effort setting up and registering emails, logins, etc. individually.
Content creation is easy, as WP Engine mimics WordPress, enabling you to set up pages, posts, and other items quickly. When it comes to managing your website, as noted, WP Engine has excellent uptime and fast page loading speeds.
While WP Engine automates many functions, such as daily site backups and updates, it does create a bit of extra work. It doesn't have built-in email or the ability to register domain names: you must still handle those functions outside WP Engine.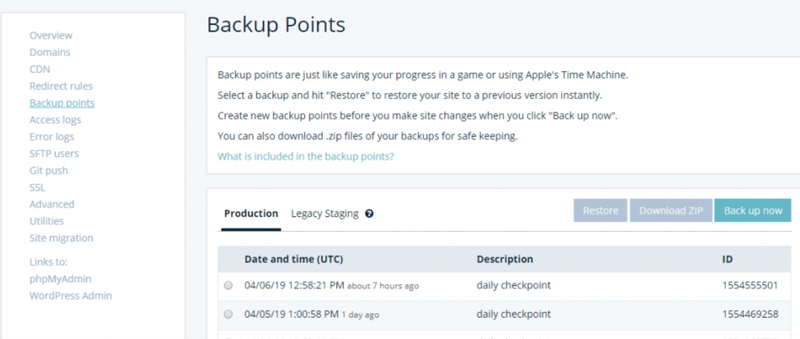 ---
Who is WP Engine for?
It's no surprise, WP Engine is designed for WordPress sites. Because of that and its open-source nature, it's an excellent scalable option for small businesses using WordPress, all the way up to large enterprises.
---
WP Engine's features
WP Engine is part of the WordPress family, which gives you access to a vast library of add-ons and abilities for hosting and building your site.
Access to WordPress experts
WP Engine recognizes the importance of setting up and maintaining your hosting. To ensure it's a smooth process, you'll have access to a team of experts who ensure your hosting is correctly configured for your business needs. They also monitor threats in real time and offer free WP Engine SSL encryption for added protection.
One-click staging
The WP Engine staging area lets you test changes before taking posts live, allowing you to gauge proposed changes rapidly before committing.

Partnerships
WP Engine has strong partnerships with many key enterprises such as Amazon Web Services and Google Cloud Platform which offer scalable solutions for all businesses. These plug-ins, optimized for WordPress, mean you don't have to spend time coding, building, and testing solutions.
Geotargeting capabilities
Geotargeting lets you pinpoint your audience with location-specific content to increase engagement and conversions. This can be beneficial for clients selling into disparate markets.
Multiple user permissions
WP Engine realizes you'll likely have more than one user on your site so it allows for easy setup of multiple user permissions with varying levels of access.
Open-source technology
WordPress's open-source technology eliminates limitations so you can scale and do what's necessary for your site, just as with WordPress itself. You can customize functions and add-ons precisely as you like for your business.
Admin activity history logs and data reporting
Keep an eye on users and site data with ease. From one dashboard, you have a bird's eye view of all admin activity. Meanwhile, your traffic and site performance data is continuously refreshed providing you instantaneous, meaningful information.
Multiple server locations
WP Engine is global, hosting servers in 19 countries, including data centers in the U.S., Australia, and throughout Europe and Asia.
Launch and page performance assessments
Marketing and website performance are given a boost thanks to WP Engine's page performance assessments that test pages for search engine algorithm readiness before you publish. If your pages aren't optimized, the software will suggest improvements.
---
WP Engine's ease of use
WP Engine is designed to be easy to use for beginners and still robust enough for larger-scale enterprises, with abundant scalability and customization options.
Beginners can set up a basic WordPress site right out of the WP Engine box, with the add-ons they want. Enterprises, with broader needs, can take advantage of the open-source software to add all the bells and whistles they want.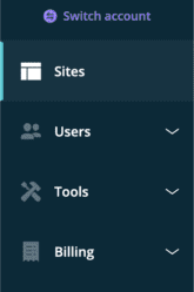 Since WP Engine is a WordPress-adjacent product, the interface is similarly easy to navigate and understand. You can assign different permission levels to each user. No one is overwhelmed or allowed access to tools they don't need or shouldn't use.
Setup is smooth sailing with immediate access to a WP Engine team of experts to make sure the site is optimized and ready to go. You're never alone.
---
WP Engine's pricing
WP Engine core pricing offers three levels: Startup, Growth, and Scale.
The Startup plan is $30/month. It supports one website and allows 25,000 visits per month, with 10GB of storage and 50GB of bandwidth/month. It provides the standard SSL certificate and several other features. Support is limited to 24/7 chat and 12 hours/day of phone support.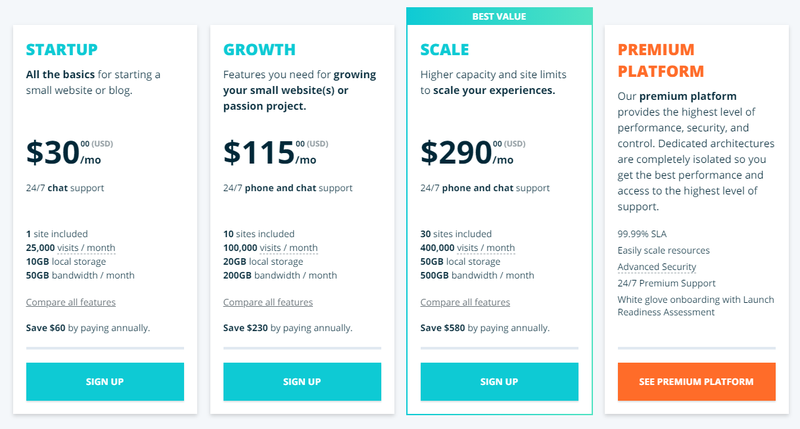 The Growth plan costs $115/month and increases your website allowance to 10 sites, with traffic support for 100,000 visits/month. As well as 20GB of local storage and 200GB bandwidth/month, you get access to 24/7 phone and chat support and other features.
The Scale plan costs $290/month. It ratchets up to 30 websites, 400,000 visits per month, 50GB of local storage and 500GB bandwidth/month. It offers the same chat and phone support as the Growth plan.
---
WP Engine's support
WP Engine support starts with an extensive library of online resources and a vast developer community. They also set you up for success with meticulous, personalized onboarding, setting up sites for success through optimization, SEO, readiness tests, technical support, and more.
You can access all your support options from your user panel. These include 24/7 live chat, email, and (starting at the Growth plan and above) phone support. For users on the Startup plan, you have phone support access from 7 a.m. to 7 p.m. CST.
Finally, an extensive resource library provides answers to frequently asked questions.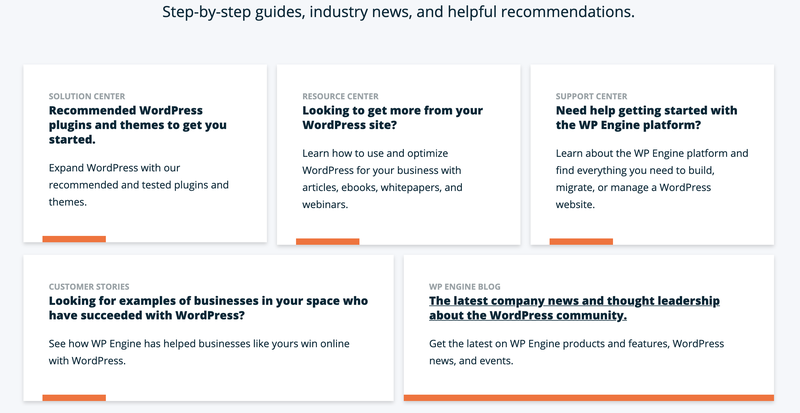 ---
Benefits of WP Engine
WP Engine provides automated backups, providing peace of mind without heaping extra work on your plate. You also get free SSL and CDN certificates for further security.
WP Engine's sites have excellent uptime and page loading speeds. And with its WordPress ties, WP Engine offers access to many WP engine plug-ins and integrations.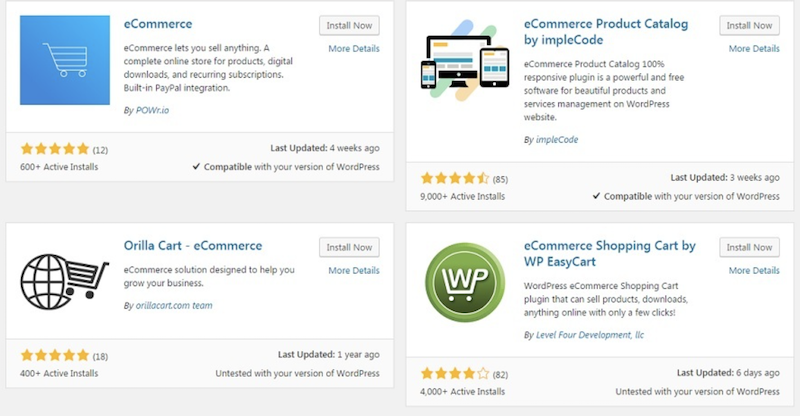 ---
WP Engine is a pricey but high-performing host
WP Engine is, at first glance, a more expensive server option. However, if you're creating pages on WordPress, or you plan to, WP Engine makes it an easy process to set up and maintain.
Further, if it's in your budget, WP Engine gives you almost unlimited add-on options thanks to the large and open-source WordPress plug-in catalog.
---
Frequently Asked Questions for WP Engine
Is WP Engine free to host on?
WP Engine does not have a free option. Its plans are priced higher than most other hosting companies, but they offer many functions.
Is WP Engine open source?
Yes, just like WordPress, WP Engine is built on open-source technology.
Is it hard to get started with WP Engine?
WP Engine provides online resources and dedicated onboarding support for your business.

If you plan to manage your content on WordPress, check out WP Engine and see if its pricing and features work for you.
If you plan to manage your content on WordPress, check out WP Engine and see if its pricing and features work for you.
The Motley Fool has a Disclosure Policy. The Author and/or The Motley Fool may have an interest in companies mentioned.