6 Things You Need to Know About High-Yield Savings Accounts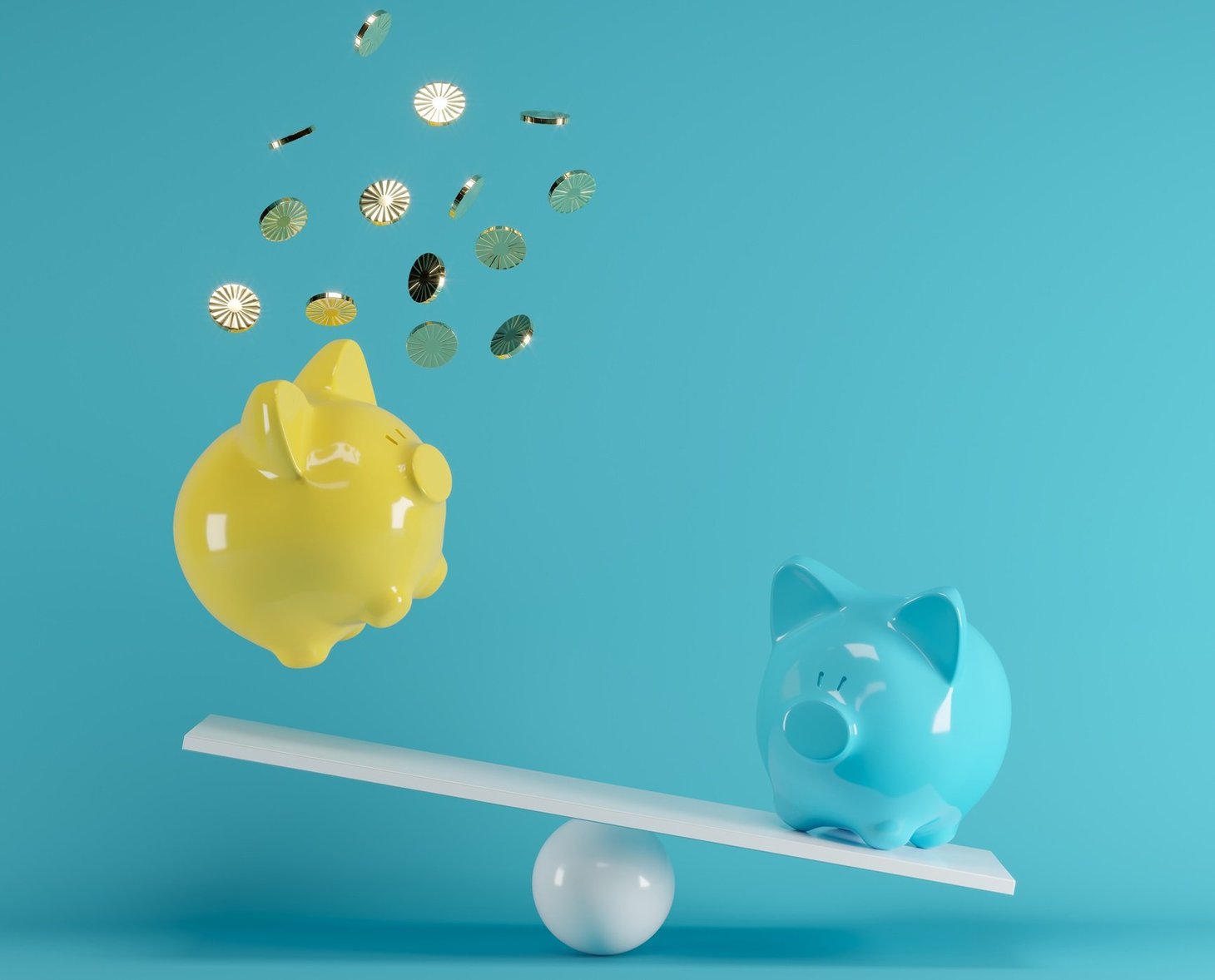 Many or all of the products here are from our partners that compensate us. It's how we make money. But our editorial integrity ensures our experts' opinions aren't influenced by compensation. Terms may apply to offers listed on this page.
High-yield savings accounts can earn you as much as 23 times the interest earned on a traditional bank savings account.
Savings accounts have a bad rap thanks to their low interest rates. The average bank pays just 0.1% on savings balances. At this rate, a $10,000 balance, earns $10 in interest in the first year. A high-yield savings account with an APY of 2%, however, will earn $200 in interest in the first year. Over five years, you would earn $990 more in a high yield savings account than in a savings account at a typical bank.
The choice between the two seems like a no-brainer, right?
Many people avoid high-yield savings accounts because they think they aren't safe or don't understand how they work. Keep reading to debunk the myths that keep you from earning the most interest on your money.
1. High-yield savings accounts are secure
Many people feel safer when they can see where their money goes. When you drive up to your local bank and make a deposit, you see the teller take the money. But you don't see what happens once you drive away. The process is the same whether you use a local bank or an online bank. The only difference is the lack of a teller at an online bank. Instead, you make your deposits electronically.
Using an online bank reduces the risk of human error. All transfers occur online or electronically unless you mail in a check. So long as you choose an FDIC insured online bank, your money is just as safe at an online bank as it is at your local branch. FDIC insurance covers $250,000 in deposits per account holder, per bank.
2. You don't need large balances
Yes, some online banks require high balances to earn the highest interest rates, but many don't have minimum required balances. Vio Bank, for example, requires just a $100 opening deposit/balance to earn its high APY.
Larger balances will earn you more money as the interest compounds, but that's no reason to avoid online savings accounts. Everyone has to start somewhere. Find an online savings account at a reputable bank that requires a low opening balance and start saving. Set up automatic deposits, even if they are small, to increase your balance and the compounded interest you earn.
3. You can withdraw your money
Some people assume that when you bank online, it's harder to get a hold of your money. In reality, you have easy access to your funds at an online bank. You can withdraw or transfer cash as often as six times per month, as that's the maximum number of withdrawals the FDIC allows.
Keep in mind that it may take a little more time to withdraw cash, though. If withdrawals are important to you, research your options. Some online banks offer ATM access through nationwide ATM networks. Star and Pulse are the most common networks. Check out the online ATM network locator to see how easily you could access your cash.
If your online bank doesn't offer ATM access, you can transfer your funds electronically by linking external bank accounts. There will be some lag time from the time you transfer the funds and receive them (typically 24 to 48 business hours), but if you plan accordingly, you can have the funds when you need them.
Some online banks also offer: 
Cash withdrawals at retail stores with your ATM card
Wire transfers
Over-the-phone withdrawals via check in the mail
4. Online savings accounts aren't expensive
Look at your current savings account statement. Do you pay monthly maintenance fees? Many national banks also require a minimum balance to avoid a service fee. You won't see this with most online savings accounts. Many people assume the fees will be higher because you get a higher interest rate, but that's not the case.
Each online bank has its own rules, but most don't charge monthly fees. Instead, online banks make up for the lack of fees by requiring minimum monthly deposits. For example, CIT Bank evaluates your monthly deposits during what it calls the "evaluation period." If you make a qualifying deposit of at least $100 during your evaluation period, you earn the higher APY for the month. If you didn't make the required deposit, you still earn interest, just at a lower tier.
5. Customer service is available
Again, because you can't see a teller, many people assume customer service lacks with online banks, but it doesn't. If talking to a "real" person is important to you, make sure you choose a bank that offers over-the-phone customer service.
6. It's easy to open an account 
Don't let the techy side of high-yield savings accounts scare you. Online banks make it easy to open an account. In a matter of minutes, you can start earning higher interest rates in your high-yield savings account.
All you need is personal identifying information (name, birthdate, Social Security number, address, etc.). You'll then make a few decisions, such as the type of account, whom to name as your beneficiaries, and how to fund the account. Once you link an external account and fund your savings account, the process is complete.
If you prefer to wire your funds or mail a check, you can do that, too. Opening an account may then take a little longer, but only because the bank needs to process the deposit. 
High-yield savings accounts earn you more money
If you can get over the fact that you can't go to a bank and see a friendly teller's face, online savings accounts can earn you more money. You may even find that you save more because you can't drive up the street and withdraw the funds. Find an online bank that you trust and start earning more interest today.
These savings accounts are FDIC insured and could earn you 13x your bank
Many people are missing out on guaranteed returns as their money languishes in a big bank savings account earning next to no interest. Our picks of the best online savings accounts can earn you 13x the national average savings account rate. Click here to uncover the best-in-class picks that landed a spot on our shortlist of the best savings accounts for 2023.
Two of our top online savings account picks:
Advertisement

LendingClub High-Yield Savings

Discover Online Savings

Member FDIC.

Member FDIC.

5.00 stars

Our ratings are based on a 5 star scale. 5 stars equals Best. 4 stars equals Excellent. 3 stars equals Good. 2 stars equals Fair. 1 star equals Poor.

We want your money to work harder for you. Which is why our ratings are biased toward offers that deliver versatility while cutting out-of-pocket costs.
= Best
= Excellent
= Good
= Fair
= Poor


5.00 stars

Our ratings are based on a 5 star scale. 5 stars equals Best. 4 stars equals Excellent. 3 stars equals Good. 2 stars equals Fair. 1 star equals Poor.

We want your money to work harder for you. Which is why our ratings are biased toward offers that deliver versatility while cutting out-of-pocket costs.
= Best
= Excellent
= Good
= Fair
= Poor


APY: 4.25%

APY: 3.60%

Min. to earn APY: $0

Min. to earn APY: $0
We're firm believers in the Golden Rule, which is why editorial opinions are ours alone and have not been previously reviewed, approved, or endorsed by included advertisers. The Ascent does not cover all offers on the market. Editorial content from The Ascent is separate from The Motley Fool editorial content and is created by a different analyst team.
CIT Group is an advertising partner of The Ascent, a Motley Fool company. The Motley Fool has no position in any of the stocks mentioned. The Motley Fool has a
disclosure policy
.