8 Cost-Cutting Tips for Back-to-School Shopping
Here's how to make sure you don't run up a huge bill when back-to-school shopping.
Summer vacation is coming to an end. You may look forward to having your children out of the house again, but few parents look forward to buying expensive school supplies.
Back-to-school shoppers are expected to spend an average of almost $700 this year, which can put a serious dent in your monthly budget.
You can save a lot of cash by applying some cost-cutting tips while you get what your kids need.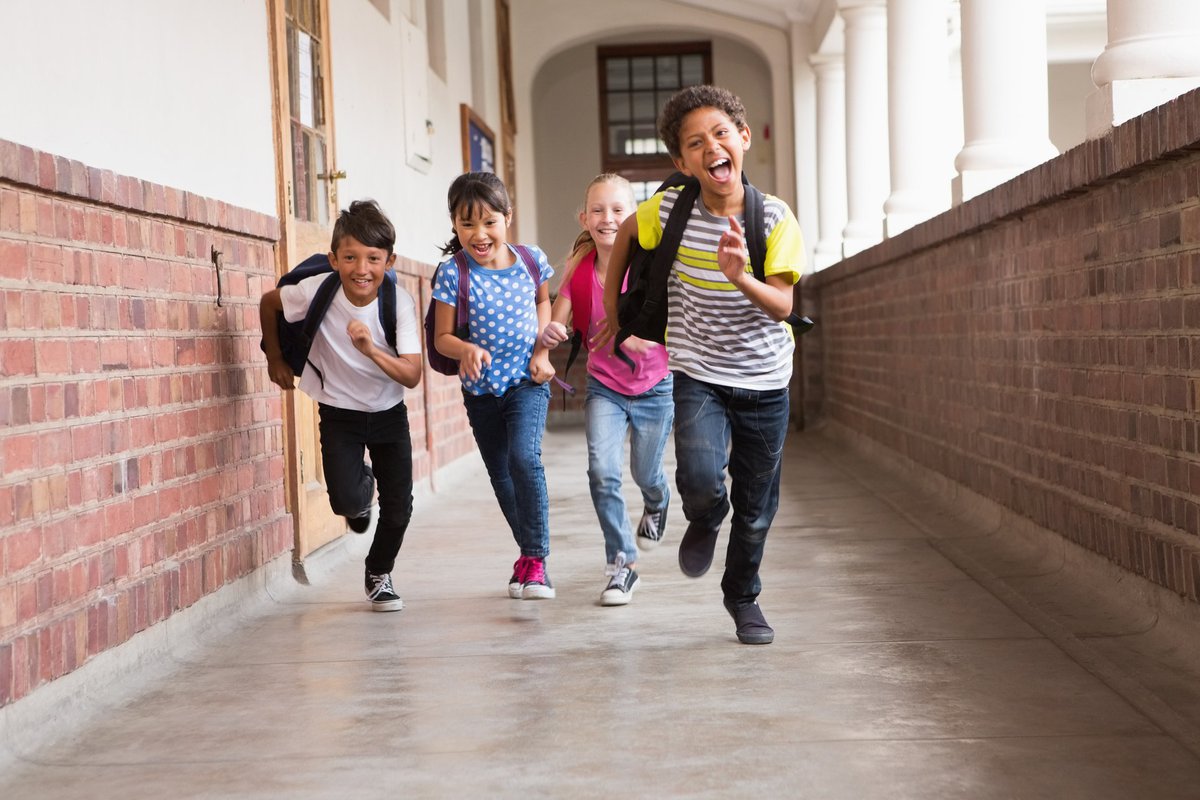 1. Start with what you have
Before you put together a shopping list, do a roundup of all the school supplies you already have. You may find that you have many items covered, especially if your kids say they've lost something when it's really just under the bed or in a drawer they forgot to check. 
2. Go to your local dollar store
If you tend to stick to Target, Walmart, Amazon, and other big retailers for school supplies, it can help to pay your local dollar store a visit. These stores usually sell every product for $1, so you can often find the lowest price on the basics, such as pens, paper, notebooks, and art supplies
3. Do your deal hunting for big-ticket items
Although you obviously want to save money wherever you can, you should devote the bulk of your time to hunting for deals on more expensive items, such as calculators, backpacks, and laptops.
If you get these items on sale, it could mean savings of anything from $20 to more than $100, so shopping around is worth the hassle. With cheaper items, scouring for the best deal won't save you that much money, so you shouldn't waste too much time on it. You're not exactly going to jump for joy if you find glue sticks for $4.25 instead of $5.
4. Sign up for sale alerts
Just about every major retailer has an email newsletter you can subscribe to, which is a smart way to stay on top of the latest sales. Sign up for newsletters with a few of your favorite stores and pick up what you need when you see a good deal.
Keep in mind that those sales emails can also encourage you to spend more. If you're the type who likes to shop, spare your bank account by unsubscribing after you get the school supplies you need.
5. Know where to spend and where to skimp
To get the most bang for your buck with school supplies, you need to know when you should pay more for a good product and when you should prioritize a low price.
As a general rule, if you're buying something that your child could use for more than one school year, spend more for a high-quality product. Examples include backpacks, lunch boxes, pencil sharpeners, scissors, and calculators. For these items, it will be cheaper to pay more for something that lasts than pay to replace them often.

With products that will probably be retired after the school year, it's better to get the lowest price that you can.
6. Buy discounted gift cards
A simple trick to save money at the store is to buy a gift card at a discounted price before you go. Stores sometimes run sales on gift cards, but there are also several sites that sell gift cards for less than their face value, including Giftcards, Raise, and Cardpool.
Depending on the store, you could get a gift card for 5% - 20% off. Another way to score deals on gift cards is through credit card rewards. Many popular cash back cards let you use your cash back to purchase discounted gift cards. For example, you may be able to use $20 in cash back for a $25 gift card.
7. Spend more time shopping online and less in stores
You can buy most school supplies online and this is often better than going to stores yourself.
You'll save time because you don't need to drive to and from the store. It's also easier to stick to your shopping list online, as you can search solely for what you need (without your kids begging you to buy them something extra).
8. Hold off on what you can until after school starts
Stores mark down their school supplies after school starts since there's less demand.
While you obviously can't put off buying everything until September, try to hold off on items that aren't essential right away. New clothes, in particular, are a good item to save on. Instead of buying all your kids' school clothes in one go, get a couple outfits to start and pick up the rest at a discount later.
And of course, if you want to get ahead of the curve, September is a good time to pick up marked down supplies for the next school year.
Back to school on a budget
It's not cheap to send your kids to school -- especially when students often need to bring their own supplies of things that schools used to provide. In some cases, they'll also need their own expensive electronics.
But smart shoppers can still find plenty of ways to make those back-to-school expenses more manageable.
These savings accounts are FDIC insured and can earn you 18x your bank
Many people are missing out on guaranteed returns as their money languishes in a big bank savings account earning next to no interest. Our picks of the best online savings accounts can earn you more than 18x the national average savings account rate. Click here to uncover the best-in-class picks that landed a spot on our shortlist of the best savings accounts for 2020.
Two top online savings account picks
We're firm believers in the Golden Rule, which is why editorial opinions are ours alone and have not been previously reviewed, approved, or endorsed by included advertisers. The Ascent does not cover all offers on the market. Editorial content from The Ascent is separate from The Motley Fool editorial content and is created by a different analyst team.