Checking Account vs. Savings Account: Which Should You Pick?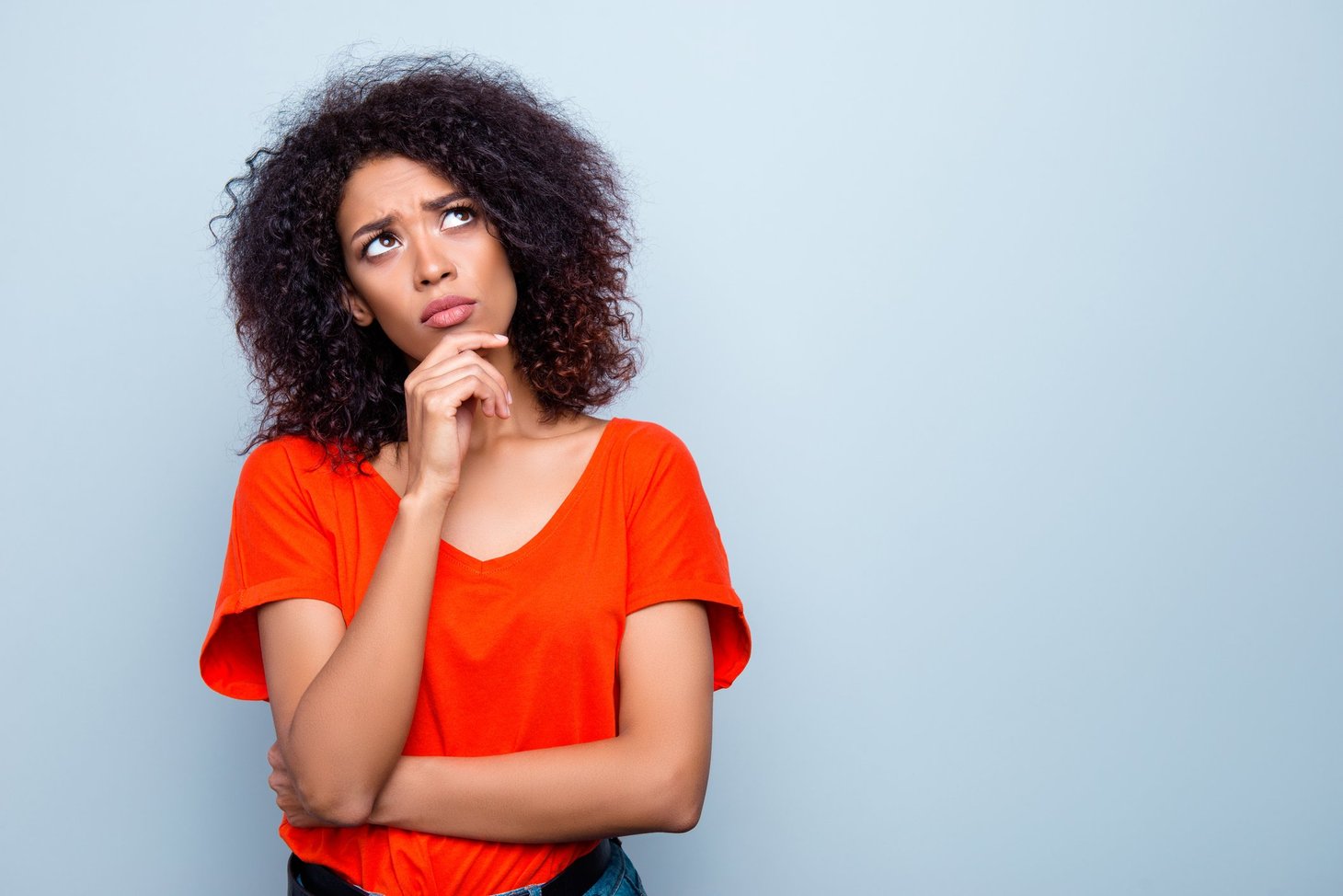 Many or all of the products here are from our partners that compensate us. It's how we make money. But our editorial integrity ensures our experts' opinions aren't influenced by compensation. Terms may apply to offers listed on this page.
They're the two most common types of bank accounts, and they serve different purposes. Here's how to select between the pair.Image source: Getty Images.
Checking and savings are the two classic bank account types. They are readily available at nearly every lender, and are almost indispensable financial instruments for individuals and families.
For reasons you'll discover, checking and savings accounts are highly complementary, and often go hand-in-hand. It's safe to say that a great many, if not the majority, of American bank customers hold both types.
Still, if a choice had to be made between the duo, here's a primer on which is suitable for a particular type of bank client.
The basics of checking accounts
At its core, the checking account is a tool for spending money. It's intended to be an instrument from which to pay both recurring and occasional expenses. That's why the typical checking account is extremely flexible in terms of spending. Happily, banks make it easy for you to part with the money you've stored inside and some even offer big bonuses for opening a checking account.
Features of checking accounts
Checking accounts wouldn't enjoy the lasting and widespread popularity they have if they weren't extremely useful. Here is a rundown of their most distinguishing features.
Convenience -- Depositing funds to, and transferring them from, a checking account is usually a snap. That goes double for withdrawing and spending, as there are numerous readily available means to do so. The most common ones are:
Debit cards -- These are handy payment cards, typically free with an account, that can withdraw only up to the maximum in the account. This is in contrast to a credit card, which is effectively a payment device that draws a loan from the issuer every time it's used for a purchase.
Checks -- Although these pieces of paper aren't used as much as they once were for payments, they remain a popular option. A book of checks is usually provided for free when opening an account, although refills must be paid for.
Online banking -- Many of us spend at least part of our working or leisure day on a PC, tablet, or cell phone. All three devices are venues for online banking, which is an ideal way to monitor an account and conduct some of the activities linked to it. These include online bill pay, check depositing, money transfer, and even check re-ordering.
(Almost) no limits! -- In spite of all these modern conveniences for moving money in and out of them, banks rarely tap the brakes on checking accounts. Strict limits that put a cap on certain activities related to savings accounts (more below), typically don't exist in a checking account. As such, monies can be (more or less) freely saved and withdrawn, within a customer's means of course.
FDIC insurance -- Worried about the economy and/or the viability of your bank? Fretting that a systemic failure or bank collapse will vaporize your checking account? Well, don't. Checking accounts are insured by up to $250,000 per account holder by the Federal Deposit Insurance Corporation. This coverage is provided automatically, free of charge, to banking customers.
Checking account fees -- Particularly in the financial industry, we don't get something for nothing. There's a price to pay for the ease and utility of checking accounts, in the form of 0% interest, or rates that are so wafer-thin they're almost invisible. Additionally, checking accounts usually have a fairly crowded fee schedule. This a way for banks to recoup their costs in providing the accounts to us.
Some of the most common charges for checking accounts, plus their typical costs, are:
Monthly maintenance fee -- this usually ranges from $5 to $12, but can go higher. There are numerous ways to get the charge waived, though. They include:
Making a certain number of transactions on a debit card linked to the account
Meeting a minimum average balance requirement (see below)
Setting up at least one recurring direct deposit into the account
ATM fees -- Banks often charge $2 to $3 for drawing checking account funds from an ATM out of their network. Unaware checking account holders could get the double whammy from these charges, as ATM operators often levy their own fees for cards outside their own networks. Competitive checking accounts may waive some, or even all, of these fees under varying circumstances. This is fairly common with online-only accounts.
Minimum balance charge -- Hovers around $10 to $12. Avoidable if sufficient funds are maintained in the account. Minimum balance requirements are often used instead as monthly maintenance fee waivers.
Foreign transaction fee -- 3% of transactions occurring outside the U.S. seems to be the benchmark. Important: with certain banks this charge includes not only purchases made directly abroad, but also those conducted with non-U.S. merchants (no matter the point of purchase).
Overdraft fee -- $35 per incident is common. Generally not waivable.
Types of checking accounts
Checking accounts have a long history. With age comes variety; these are some of the variations that have crept onto bank product lists over the decades. Most of these are self-explanatory; but we've provided a bit of information on each type anyway.
Basic checking -- This bare-bones version of the checking account generally has low (or no) monthly fees and balance requirements, although it can lack some features of other types.
Free checking -- The "free" refers to the monthly maintenance fee, but caveat emptor -- such accounts aren't free from some of the other charges listed above.
Joint checking -- This is an account that is held by two or more people, each of whom has equal privileges.
Business checking -- As its name implies, business checking accounts are separate from a personal account and are primarily used for depositing checks and paying expenses related to a business. These are ideal for people that need to keep track of business expenses for tax purposes.
Student (or minor) checking -- Usually having age requirements falling in the high school to college student range, these checking accounts come with affordable and convenient features that are well-suited for folks who are just starting out in the financial world.
Online-only -- Online banking is not only a feature offered by traditional bricks-and-mortar lenders, it's the core interface of online-only banks such as Ally and Bank of the Internet. Since they have no expenses for physical branches, these banks can often provide slightly higher interest rates and better terms for their account holders. However, their feature sets might not be as full as those of their traditional rivals.
Interest (or high-yield) -- As discussed above, interest rates and checking accounts don't have much of a relationship. Certain accounts do, however, pay out more than their peers, although they tend to have more requirements to conform with.
Rewards -- This basically marries the features of a checking account and a credit card. Qualified purchases earn rewards of some kind, such as points or cash back.
Second-chance -- Poor account management and financial difficulties can lead to checking account suspension. Some forgiving lenders offer second-chance accounts meant to ease these clients back into the banking system. Second-chance accounts usually have very modest fees, although they can be fairly restrictive compared to other kinds of checking accounts.
Basics of savings accounts
Say this for the humble savings account: its name brilliantly captures its purpose. The idea behind a savings account is that it's an instrument with which to save money, basically the opposite of a checking account (which, again, is a facility for spending).
Banks emphasize the "savings" part of the name by offering higher interest rates than for checking accounts -- a dedicated saver could, then, watch his or her money grow in such an account. What helps is that, by law, savings account holders are restricted from making more than a handful of certain kinds of withdrawals and transfers.
Features of savings accounts
The idea behind a savings account is fairly straightforward; put money in, let it earn interest, withdraw rarely. These are its most prominent identifying features.
Interest rates -- Arguably the reason to put money in a savings account. Interest in these accounts typically falls between the common 0% of a checking account, and the current 3% or so top end of money market accounts. The best online savings accounts max out at around 2%, diligent saving combined with infrequent (or no) withdrawing will earn decent interest over time.
Low minimums -- Since the point of savings accounts is to make them attractive for storing money, it stands to reason that they usually have lower minimums than rival bank instruments. It's not unusual for a savings account to have no minimum opening balance, or average daily balance requirement at all.
Ease and simplicity -- Yet another aspect of the "encourage people to save" drive is the low-maintenance aspect of the savings account. Signing up for one that lacks typical bank account bugaboos like a minimum opening balance requirement or monthly fee results in a set-it-and-forget it situation. It's always nice to have one less thing to worry about.
Withdrawal and transfer limits -- It's not only your bank; the U.S. Federal Reserve also wants you to keep funds in a savings account and not touch them (much). To encourage this, the Fed limits a savings account holder from making more than six qualifying withdrawals and/or transfers every month.
That's the bad news; the good is that this doesn't cover every withdrawal/transfer type -- exceptions include ATM withdrawals and in-person transactions made at the bank; these are unlimited.
FDIC insured -- Like other types of bank instruments, savings accounts are fully covered under the FDIC's $250,000 per-holder blanket insurance policy.
Types of savings accounts
Since the savings account is a fairly basic financial instrument, clever banks have designed quite a few variations on it. Here's a selection of a few familiar and/or intriguing types.
High-yield (or high-interest) -- If checking accounts can have "high-yield" versions, why not savings accounts too? As with any financial product bearing these adjectives, high-yield savings accounts tend to have stricter requirements such as a loftier minimum balance.
Online-only -- Another type shared by checking and savings account is online-only; most internet banks offer savings in addition to checking accounts. Again, interest rates and terms might be relatively more advantageous, but potential clients should keep an eye on the feature set.
College (aka 529 plans) -- Very few elements of American higher education are cheap. A college savings account helps fund various elements of university life; one form of this account even locks in tuition at current rates for attendance in the future. This account also has tax advantages for the holder. Students going to college or university at least half-time are eligible for this type of account.
Health savings account (HSA) -- Speaking of expensive things in America, healthcare is at or near the top of the list. A health savings account, like the college savings account, is a tax-deductible instrument that helps fund medical expenses not covered by an account holder's health insurance. It's available to people enrolled in high-deductible plans.
So which one is right for you?
Because they're basically opposites, savings and checking accounts complement each other beautifully. What is the difference between a checking account and savings account? The key differentiator is one is a place to park your cash, the other is a wallet with which to spend it.
If there was a choice between the basic forms of one or the other, though, the decision would come down to those two core activities: saving and spending. In general, how do you want your money to work?
If you need it readily at your disposal to take care of expenses, you're probably in the market for a checking account. Armed with a book of checks, a linked debit card, and toting a smartphone loaded with your bank's app, you'll have several ways of drawing or transferring funds from your account.
If you want your money to make money, as the old phrase goes, the savings account would be the better choice. Pack those funds away and watch them grow (if slowly) by clocking interest. Feel free to dip into the account from time to time for the occasional impulse buy, or if you're tight for money from other sources. Just don't do so too often, or you'll risk erasing the gains from the interest earned.
These savings accounts are FDIC insured and could earn you 13x your bank
Many people are missing out on guaranteed returns as their money languishes in a big bank savings account earning next to no interest. Our picks of the best online savings accounts can earn you 13x the national average savings account rate. Click here to uncover the best-in-class picks that landed a spot on our shortlist of the best savings accounts for 2023.
Two of our top online savings account picks:
Advertisement

LendingClub High-Yield Savings

CIT Savings Connect

Member FDIC.

Member FDIC.

5.00 stars

Our ratings are based on a 5 star scale. 5 stars equals Best. 4 stars equals Excellent. 3 stars equals Good. 2 stars equals Fair. 1 star equals Poor.

We want your money to work harder for you. Which is why our ratings are biased toward offers that deliver versatility while cutting out-of-pocket costs.
= Best
= Excellent
= Good
= Fair
= Poor


4.00 stars

Our ratings are based on a 5 star scale. 5 stars equals Best. 4 stars equals Excellent. 3 stars equals Good. 2 stars equals Fair. 1 star equals Poor.

We want your money to work harder for you. Which is why our ratings are biased toward offers that deliver versatility while cutting out-of-pocket costs.
= Best
= Excellent
= Good
= Fair
= Poor


APY: 4.25%

APY: 4.50%

Min. to earn APY: $0

Min. to earn APY: $100
We're firm believers in the Golden Rule, which is why editorial opinions are ours alone and have not been previously reviewed, approved, or endorsed by included advertisers. The Ascent does not cover all offers on the market. Editorial content from The Ascent is separate from The Motley Fool editorial content and is created by a different analyst team.
Ally is an advertising partner of The Ascent, a Motley Fool company. Discover Financial Services is an advertising partner of The Ascent, a Motley Fool company.
Eric Volkman
has no position in any of the stocks mentioned. The Motley Fool recommends Discover Financial Services. The Motley Fool has a
disclosure policy
.