How My Long-Distance Move Cost $15,000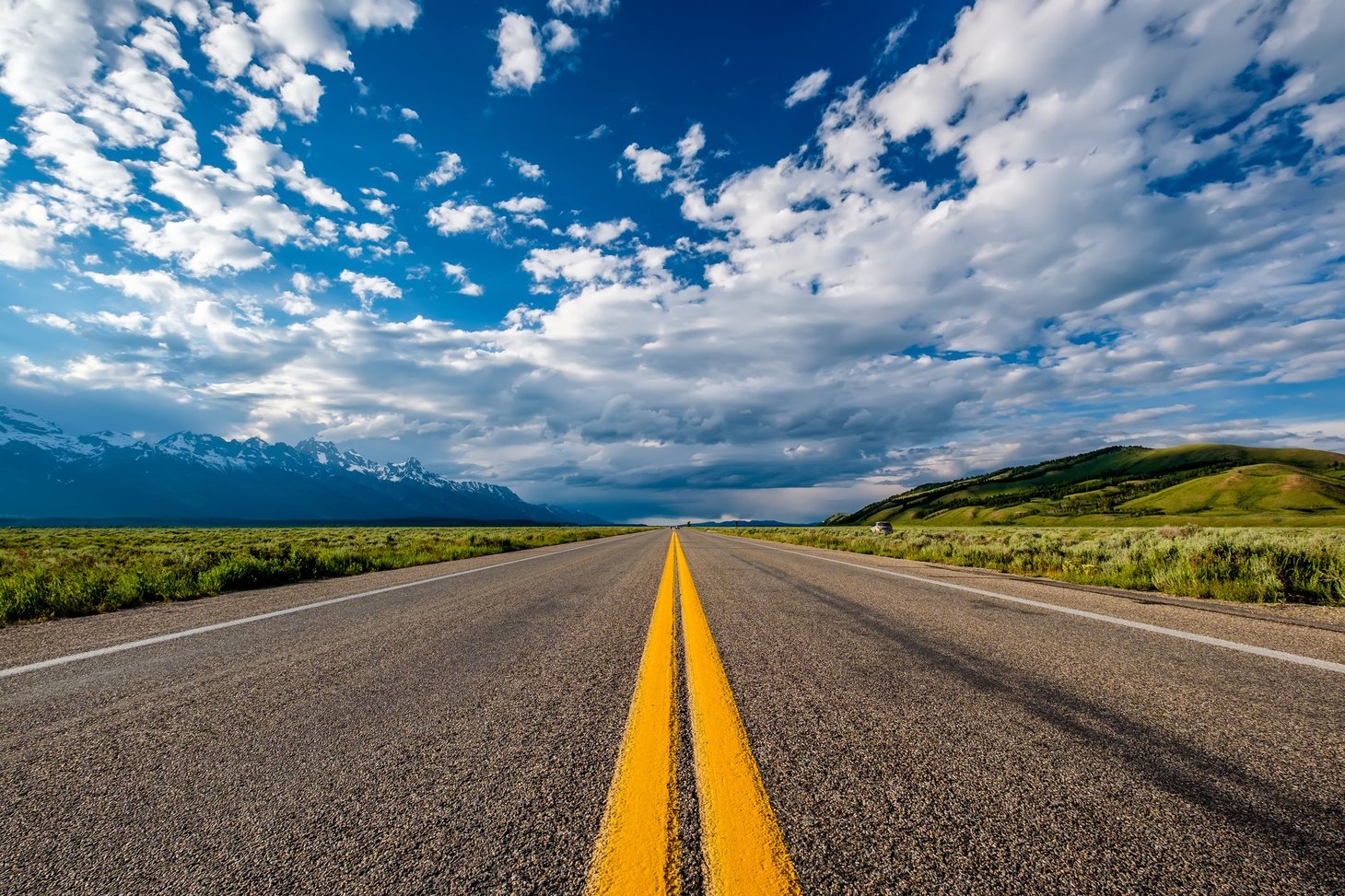 Many or all of the products here are from our partners that compensate us. It's how we make money. But our editorial integrity ensures our experts' opinions aren't influenced by compensation. Terms may apply to offers listed on this page.
If you plan to move over 1,000 miles, expect to spend several thousand dollars getting into your new home.
In late 2018, I got a job offer -- and with it, the opportunity for a major change in scenery. I was working in the D.C. metro, and I wound up moving 1,700 miles to my employer's satellite office near Denver, Colorado. I was excited for a new job and new surroundings -- and then I slowly came to realize how much this move would cost.
Although I'm fortunate to work for a company that covered nearly all my moving costs, my partner and I still had to come up with about $7,600 up front. If not for my employer's relocation policy, our emergency fund would have been wiped out, and we might have relied on credit cards to cover some of the costs.
When I added up all our moving-related expenses, they totaled an eye-watering $14,700. I'll break that down so you can prepare for your own long-distance move -- and, hopefully, pay less than that.
Terminating our lease: $4,000
If you're a renter, there's probably an early-termination clause in your lease that says you must pay a certain amount to get out of the lease before its end date. My lease was set to end six months after I accepted the job offer, and my new boss wasn't keen on waiting that long for me to report for duty, so I had no choice but to break our lease.
We were paying $2,000 per month for a two-bedroom apartment (the D.C. area isn't cheap), and our early-termination fee was two months' rent, so we had to cough up $4,000 to cut ties with our landlord. Reimbursement from my employer would come later.
If you're a renter who's planning to move before your lease ends, then budget for this expense first, because you may have to pay the early-termination fee a month or two before you move out.
Other pre-move costs: $2,700
Finding and securing a new home 1,700 miles away isn't cheap unless you're willing to rent a place sight unseen. We were not, so I flew from D.C. to Denver, rented a car, booked a couple of nights at an Airbnb, and started viewing apartments.
Once I found the right place for my family, it was time to sign some paperwork -- and start paying fees galore. I paid an application fee for each resident (two in my case), an admin fee (what even is that?), a security deposit, a pet deposit for our cat and two pups, and a nonrefundable pet fee.
We also had to buy a new renters insurance policy and update our car insurance -- premiums are higher in Colorado, so our insurer charged us the difference. Finally, we arranged for internet service, and our ISP bills new customers right off the bat.
There was one last big expense that, though it may seem like a technicality, is nonetheless a real cost: unused rent at our former apartment. See, it's nearly impossible to perfectly time your move from one place to the next. Odds are you'll end up paying rent (or a mortgage) in two places at once for a while. Our move proceeded ahead of schedule, and we were heading west 11 days before our official move-out date. The time our old apartment spent sitting empty was worth $710 in rent.
In all, here's what we had to pay before the move:
| | |
| --- | --- |
| Round-trip flight to Denver | $330 |
| Airbnb for two nights | $129 |
| Car rental for three days | $180 |
| Application fees | $100 |
| Administrative fee | $250 |
| Security deposit (refundable on move-out) | $150 |
| Pet deposit (refundable on move-out) | $100 |
| Nonrefundable pet fee | $250 |
| Renters insurance (annual premium) | $236 |
| Internet service (first month) | $60 |
| Additional car insurance premium | $102 |
| Unused rent | $710 |
| TOTAL | $2,597 |

Add in the cost of fuel and dining out while I apartment-shopped, and we'll call it $2,700. And I'm not including the first month's rent at our new apartment, which we had to pay a few days after signing the lease. Don't forget to budget for that.
The move: $8,000
Before we get into the biggest expense of all, know that I got a full-service move, which means the packing, loading, and hauling were done for us -- and that kind of service doesn't come cheap. That said, even if we had packed everything ourselves and hauled it cross-country in a rented truck, it would have cost several thousand dollars, as I'll show later.
I never saw the final bill for the moving service, but I did see the estimate: $7,500. And you can't forget to tip the crew for taking good care of your belongings. We gave them $60 at each end of the trip for a total of $120.
Once our stuff was on its way to our new home, we had to get ourselves there, too. It was a three-day, two-night drive. We paid around $200 for gas and $110 for one night's lodging (we stayed with a friend the first night). Add in the cost of eating on the road, and the move cost around $8,000.
Et voila: $14,700 all-in for the world's most stressful road trip.
What if we had done things the cheaper way?
$15,000 is a steep price to pay for moving from the Midatlantic to the Rockies, and we didn't need to get a full-service move (although it was nothing short of magical to sit back and watch four guys wrap our glassware and carry our sofa).
So I estimated what it would have cost us to do everything ourselves. I figured $150 in packing materials -- there are online calculators that can estimate your needs. I then looked up what it would cost to rent a 20-foot U-Haul with a trailer to tow our SUV: $3,627 to drive a big orange truck from D.C. to Denver. Based on U-Haul's fuel economy estimates, we would have spent around $400 on gas, and there would have been no moving crew to tip (aside from a few friends paid in beer).
All told, going the DIY route would have saved us around $3,300 -- a nice chunk of change. Still, the total cost of the move would have been over $11,300.
Don't despair -- but be prepared
Although the sticker price of our move was eye-popping, there were factors that made it much more expensive than it otherwise might have been. If we had avoided breaking our lease and packed and hauled our own belongings, we would have cut our costs in half.
That said, while some of the costs above can be avoided or reduced, make sure you account for each and every one of them before making a long-distance move. Then you'll be ready to start the next chapter of your life on sound financial footing and excited for what the future holds.
These savings accounts are FDIC insured and could earn you 13x your bank
Many people are missing out on guaranteed returns as their money languishes in a big bank savings account earning next to no interest. Our picks of the best online savings accounts can earn you 13x the national average savings account rate. Click here to uncover the best-in-class picks that landed a spot on our shortlist of the best savings accounts for 2023.
Two of our top online savings account picks:
Advertisement

LendingClub High-Yield Savings

Discover Online Savings

Member FDIC.

Member FDIC.

5.00 stars

Our ratings are based on a 5 star scale. 5 stars equals Best. 4 stars equals Excellent. 3 stars equals Good. 2 stars equals Fair. 1 star equals Poor.

We want your money to work harder for you. Which is why our ratings are biased toward offers that deliver versatility while cutting out-of-pocket costs.
= Best
= Excellent
= Good
= Fair
= Poor


5.00 stars

Our ratings are based on a 5 star scale. 5 stars equals Best. 4 stars equals Excellent. 3 stars equals Good. 2 stars equals Fair. 1 star equals Poor.

We want your money to work harder for you. Which is why our ratings are biased toward offers that deliver versatility while cutting out-of-pocket costs.
= Best
= Excellent
= Good
= Fair
= Poor


APY: 4.25%

APY: 3.60%

Min. to earn APY: $0

Min. to earn APY: $0
We're firm believers in the Golden Rule, which is why editorial opinions are ours alone and have not been previously reviewed, approved, or endorsed by included advertisers. The Ascent does not cover all offers on the market. Editorial content from The Ascent is separate from The Motley Fool editorial content and is created by a different analyst team.