These Places Will Pay You to Move There. What's the Catch?
by Lyle Daly | Updated July 17, 2021 - First published on Nov. 8, 2019
Many or all of the products here are from our partners that pay us a commission. It's how we make money. But our editorial integrity ensures our experts' opinions aren't influenced by compensation. Terms may apply to offers listed on this page.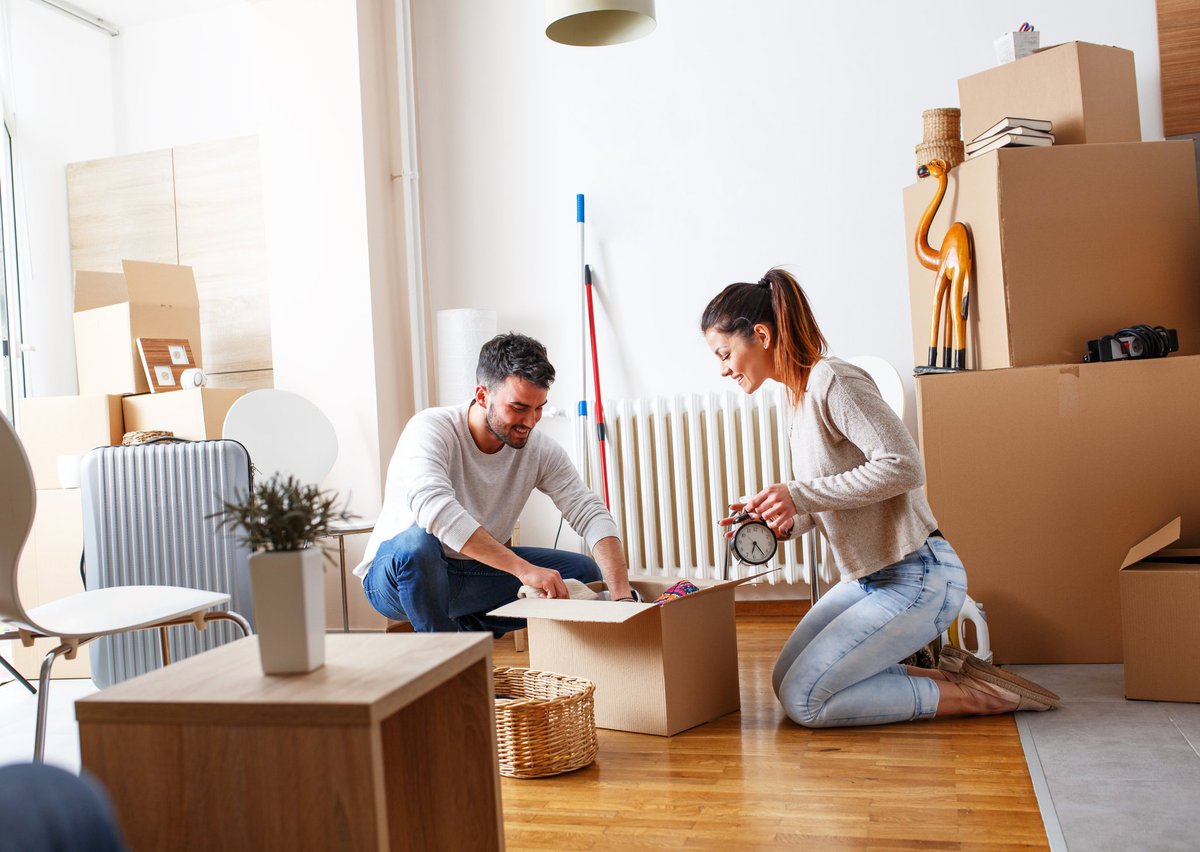 The offers sound incredible, but are they too good to be true?
The offers sound incredible, but are they too good to be true?
Every now and then, I see a headline online about an area that's paying people to come and live there. Here's one that got my attention -- "Italian town will pay you $27,000 to move there."
At a glance, it seems like a deal so good that it must be a scam. A picturesque location. Spending your days sipping Italian wine in an orchard. To top it off, you'll even get paid for it.
There are a surprising number of places that provide financial compensation to live there, but as you'd expect, these offers often aren't as great as they sound. Here's a closer look at areas that will pay you to move there and those pesky terms that you won't see in the headlines.
Molise, Italy
Offering -- 700 Euros (approximately $780) per month for up to three years to people who move to villages with fewer than 2,000 inhabitants and start small businesses there.
We'll start with the aforementioned Italian village, or in this case, villages. In recent years, several areas in Italy have offered compensation to new residents. The latest is the Molise region, home to over 100 villages that are underpopulated due to residents leaving in droves.
As a general rule, when everyone's leaving an area, there's likely a good reason. Molise is a mountainous region that doesn't get many tourists and offers very little to do. It's certainly not considered a desirable place to live in Italy.
The charm of life in Molise likely won't last long, and to benefit financially from being there, you need to have a viable business idea. That's exponentially more difficult in a village with so few people.
Antikythera, Greece
Offering -- 500 Euros (approximately $555) per month for up to three years, as well as a house, and a small plot of land for new residents.
The Greek Orthodox Church is providing this incentive to move to Antikythera, a small island near Crete. It's said that the Church has strict requirements on whom it approves, and citizens of Greece have priority over foreigners. If your application is approved, you're expected to use your land for either to farm or start a small business.
The island itself is beautiful, but it has a population of 20 and only one provisions shop. For most people, moving here would require giving up a lot of conveniences and making some major lifestyle adjustments.
Santiago, Chile
Offering -- Funding of up to 50,000,000 Chilean pesos (approximately $80,000) for entrepreneurs who launch startups in Chile.
The organization Start-Up Chile has three different funding programs available for acceptable startups that launch in Chile. The exact terms and requirements vary by program. In addition to funding, successful applicants will also receive a network of contacts to assist them with their new businesses.
If you're planning to start your own company and you feel like it fits the requirements, then these programs can help you with funding. The challenge is getting your application accepted, because competition is fierce.
Tulsa, Oklahoma
Offering -- $10,000 and a coworking space for new residents who are at least 18 years old, eligible to work in the United States, and have full-time remote employment or self-employment outside of Tulsa County.
Through the Tulsa Remote program, Tulsa has been paying remote workers to relocate there. Of the $10,000, you'll receive a chunk upfront to help with moving costs, a monthly stipend, and the remainder at the end of your first year there. If you apply and are accepted, you'll need to move to Tulsa within six months.
For those who are already planning to move to Tulsa, this is a great deal. You just need to have remote work, because the program isn't for people who plan to get local jobs.
Vermont
Offering -- Reimbursement for qualifying remote worker expenses, up to $5,000 per year for up to two years.
You can move to anywhere in Vermont and take advantage of this offer, which is available to full-time remote employees.
However, it's not like you're not getting $5,000 in cash. The state will only reimburse you for certain qualifying expenses. These include your relocation costs and any necessary expenses to perform your job duties that your employer doesn't cover already.
It's a nice deal if you want to move to Vermont, but since it's solely reimbursement, the offer won't help you boost your savings.
Alaska
Offering -- Alaskan residents who have lived in the state for a full calendar year are eligible to receive an annual dividend payment from the Alaska Permanent Fund, with payment amounts varying based on the fund's performance.
Alaska has its own investment fund that's funded by oil revenues, and residents receive dividend payments every year. The payout in 2019 was $1,606. Every resident receives that payout, so if you have a spouse and three children, your household could have made $8,030 by living in Alaska for all of 2019.
The primary restriction on this dividend is the residency requirement. You're eligible for a dividend payment after being a resident for a calendar year, meaning from January 1 to December 31. If you move to Alaska on January 2, then you need to wait for next year's dividend. You're also ineligible for the annual dividend if you're convicted of a felony that year.
Financial incentives aren't enough
The financial incentives certain areas offer are interesting to read about, but you probably shouldn't start planning your new life based on that alone.
For the most part, these incentives are only worthwhile if you're already interested in moving to that particular location. You'll need to pay moving costs wherever you go, and even domestic moves can cost $15,000 or more. When you consider those costs and the fact that you'll be making such a huge change in your life, a monthly stipend doesn't seem like such an amazing deal.
These savings accounts are FDIC insured and could earn you up to 19x your bank
Many people are missing out on guaranteed returns as their money languishes in a big bank savings account earning next to no interest. Our picks of the best online savings accounts can earn you more than 19x the national average savings account rate. Click here to uncover the best-in-class picks that landed a spot on our shortlist of the best savings accounts for 2022.
Two top online savings account picks
Advertisement

CIT Savings Connect

American Express® High Yield Savings

Member, FDIC

Member, FDIC

4.50 stars

Our ratings are based on a 5 star scale. 5 stars equals Best. 4 stars equals Excellent. 3 stars equals Good. 2 stars equals Fair. 1 star equals Poor.

We want your money to work harder for you. Which is why our ratings are biased toward offers that deliver versatility while cutting out-of-pocket costs.
= Best
= Excellent
= Good
= Fair
= Poor


4.00 stars

Our ratings are based on a 5 star scale. 5 stars equals Best. 4 stars equals Excellent. 3 stars equals Good. 2 stars equals Fair. 1 star equals Poor.

We want your money to work harder for you. Which is why our ratings are biased toward offers that deliver versatility while cutting out-of-pocket costs.
= Best
= Excellent
= Good
= Fair
= Poor


APY: 2.40%

APY: 1.90%

Best For: —

Best For: —

Min. to earn APY: $100

Min. to earn APY: $1
We're firm believers in the Golden Rule, which is why editorial opinions are ours alone and have not been previously reviewed, approved, or endorsed by included advertisers. The Ascent does not cover all offers on the market. Editorial content from The Ascent is separate from The Motley Fool editorial content and is created by a different analyst team.