Robinhood Launches 24/7 Phone Support
Many or all of the products here are from our partners that pay us a commission. It's how we make money. But our editorial integrity ensures our experts' opinions aren't influenced by compensation. Terms may apply to offers listed on this page.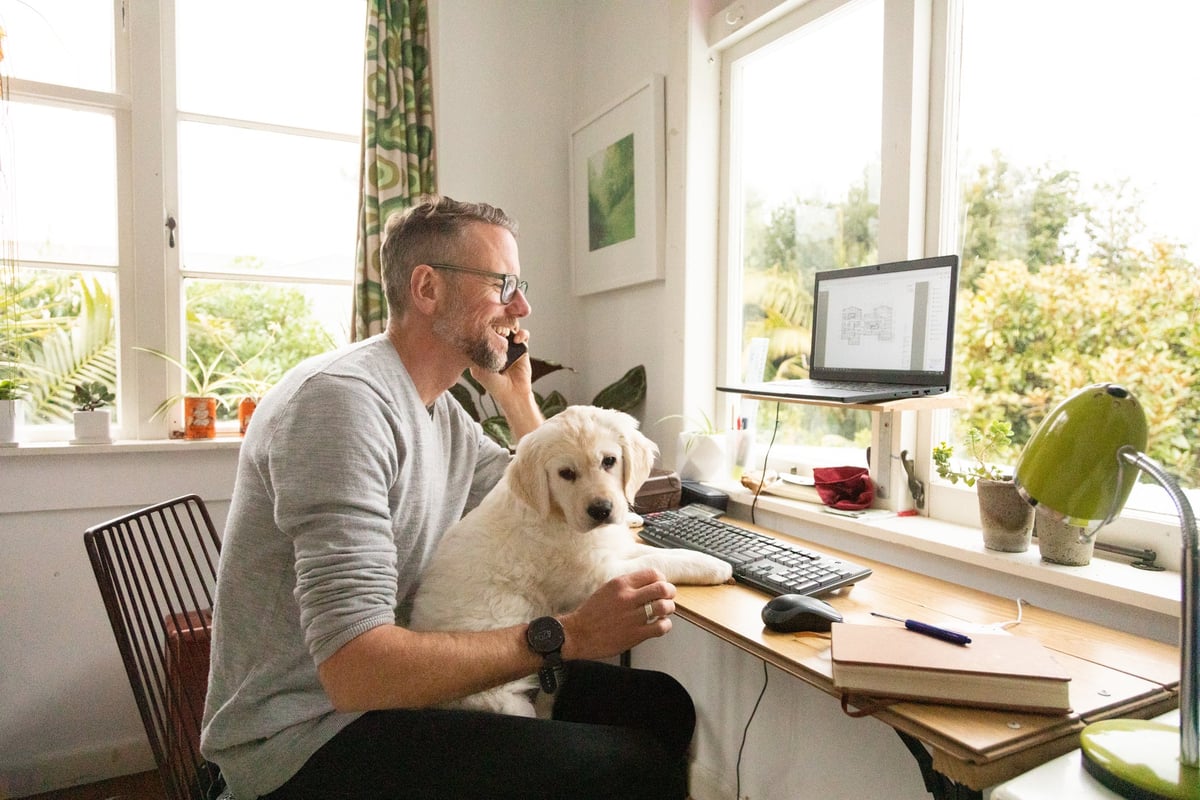 A vast improvement, but not without its flaws.
When Robinhood launched a mobile app meant to revolutionize stock trading, its modern fintech vibe was all the rage. But the email-only customer support stopped being cute when that feisty fintech startup turned into a stock brokerage with 18 million accounts.
After years of complaints -- and class action suits and FINRA fines -- Robinhood eventually put some work into its communication options. The broker has tripled customer service staff in the last 18 months. Robinhood also, finally, augmented its FAQ and ticket system with a legit phone number and real humans.
For months, that phone support was limited to typical business hours, making it harder to get help if you didn't have your question while the market was still open. Now, Robinhood has finally launched 24/7 phone support for its account holders.
Request a call to skip the hold music
Like recruiters of yore, Robinhood took a one-sided approach to their new phone support: Don't call us, we'll call you. Instead of offering a handy 800 number, Robinhood's new service has users request a call from an agent through their Robinhood account.
The request-only process may eliminate the hold music -- but not the wait. Robinhood claims the average call-back time is around 30 minutes, which isn't ideal, but not the worst wait you could see for a financial product (looking at you, credit card companies).
Robinhood will send a notification to your phone when you're next in line. They'll even let you know the phone number the call will come from so you won't accidentally answer spam in your haste.
When we requested a call for some test questions, the call-back time was just over 35 minutes. (It was late evening on the East Coast.) This was a little over the estimate, but not unreasonable. And since that time wasn't spent enduring bad synthpop and jumping at every break in the music, it was far less annoying than being on hold the whole time.
The call itself, when it came, was efficient and pleasantly brief. The customer service agent was helpful and seemed adequately knowledgeable, and they had no problem answering my basic questions.
How it works
While the call system itself is efficient, the process you need to follow to actually request a call is far more laborious than it needs to be. As in, you'll want to bring snacks on your epic journey, because you'll need to travel through multiple menus and all the way through the FAQs.
There are several menus just to get to the contact portal, and that's only about half the process. To find the contact portal:
Click the account icon (the human torso)
Open the hamburger menu in the upper right corner
Open the Help page
Under Support, click Contact Us
This will launch a short loading screen and will then open the customer support and contact portal. Here, your steps depend on the reason you need help.
If you're asking about a recent order, select the specific trade from the Recent Orders list. This will open a Tell Us More list that lets you select the nature of your question. From there, you'll have the option to choose Phone or Email.
If you have a question not related to your orders, choose the topic from the list at the bottom of the page. You may need to then select a subtopic (or three). In some cases, this unlocks the phone and email contact options. However, you may get taken to an FAQ page where you need to click Contact Us at the bottom to get to the phone option.
Once you choose phone contact, confirm the number you want Robinhood to call. Then, sit back to wait.
One thing to note is that you can only request a call while logged into an active Robinhood account. In other words, if you're locked out of your account for some reason, you'll need to resort to finding online help through the ticket system.
According to Robinhood, broader phone support accessibility is in the works. In an Oct. 5 blog post announcing the new phone support service, Robinhood noted, "We also know some customers need to reach us when they can't get into their accounts, and we're working on a solution for them to get phone support as well, which we plan to roll out in the coming months."
A solid step in the right direction
Given Robinhood's tumultuous year, it's nice to see the still-popular broker making some positive strides to improving its customer service game. While it's still not as competitive as the brick-and-mortar support of a more traditional broker, that's never been Robinhood's schtick.
So far as investment apps are concerned, adding 24/7 phone support actually puts Robinhood toward the front of the pack. Especially considering its major crypto competitor, Coinbase, still lacks in all but the most rudimentary phone-based customer service. So long as Robinhood keeps up the quality, this could signal a whole new level in customer satisfaction for the company.
Our best stock brokers for 2022
We pored over the data and user reviews to find the select rare picks that landed a spot on our list of the best stock brokers. Some of these best-in-class picks pack in valuable perks, including $0 stock and ETF commissions. Get started and review our best stock brokers for 2022.
We're firm believers in the Golden Rule, which is why editorial opinions are ours alone and have not been previously reviewed, approved, or endorsed by included advertisers. The Ascent does not cover all offers on the market. Editorial content from The Ascent is separate from The Motley Fool editorial content and is created by a different analyst team.
Brittney Myers
has no position in any of the stocks mentioned. The Motley Fool has no position in any of the stocks mentioned. The Motley Fool has a
disclosure policy
.