7 Unexpected Fees That Could Ruin Your Vacation

Travel is expensive, but these fees can be avoided.
You've probably factored airline tickets, hotel costs, food, entertainment, and souvenirs into your travel budget. But there are several hidden expenses that could blow your carefully prepared budget if you don't plan for them. Here are seven of these lesser-known travel expenses that you need to be prepared for.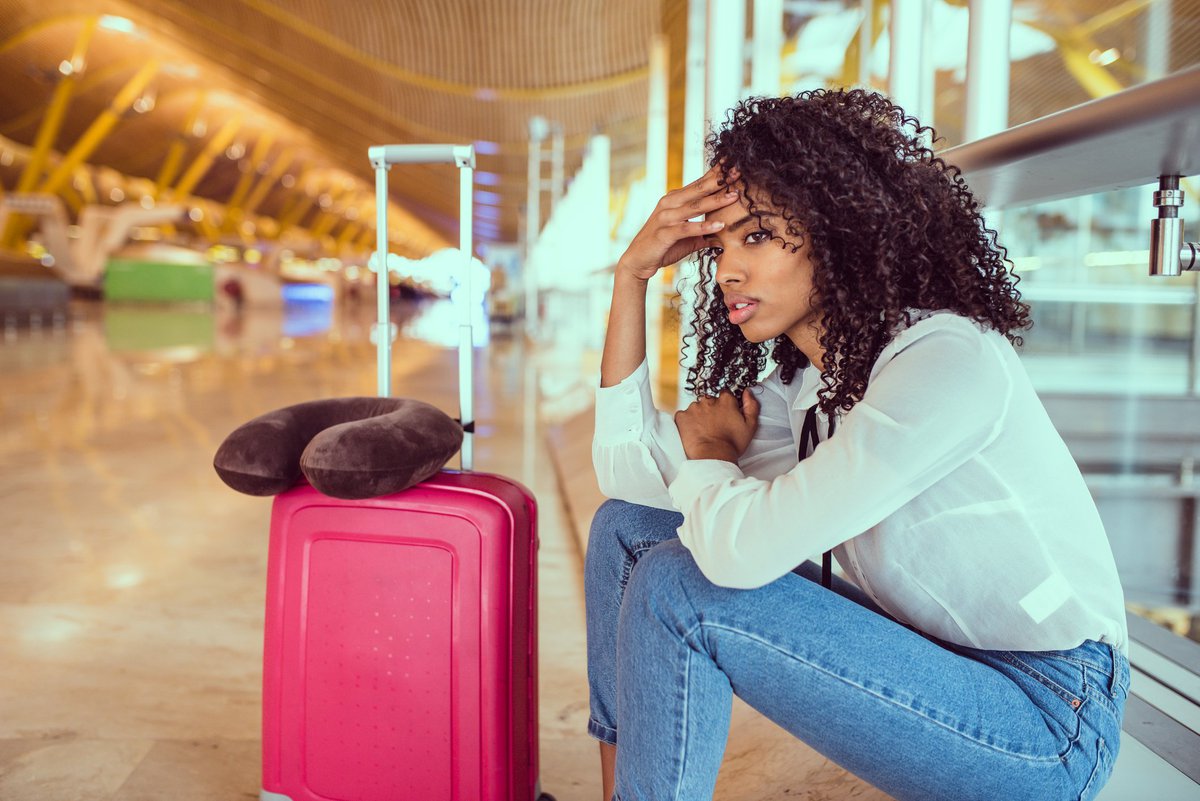 1. ATM fees
Many banks have a network of ATMs that you can use for free, but if you use an ATM outside of that network, you must pay an ATM fee. It's usually only a few dollars, but if you have to visit the ATM several times on your trip, it could add up. 
Fortunately, there are ways around this. Before you set out, check to see if there are any fee-free ATMs in the area where you'll be staying and use those whenever possible. If there aren't any, bring more cash so you don't have to visit the ATM as frequently. 
2. Foreign transaction fees
Those traveling outside the United States should be careful about which credit cards they take with them. Some charge foreign transaction fees when used outside of the United States, and this is typically 3% of the purchase price. That means for every $100 you charge to that card overseas, you'll pay $103. That might not seem like much, but you use it to pay for your hotel, rental car, and all your food expenses, it'll cost you quite a bit.
Many of the top travel rewards credit cards don't charge foreign transaction fees, so take one of these with you instead. Check your cardholder agreement if you're unsure whether your credit card charges foreign transaction fees. And if your trip is still a way off, you may want to apply now for a card that doesn't have foreign transaction fees, if you don't already have one.
3. Resort fees
Some hotels charge "resort fees," which cover the costs of amenities like the pool, gym, and Wi-Fi. It doesn't matter if you use these services or not. You still have to pay for them. But they're not always included in the listed hotel price online. Many don't even realize this until they arrive at the hotel and it costs $25 to $30 more per night than they were expecting.
Always read the fine print before booking a hotel or resort to understand whether there are additional fees not included in the listed price. If you find any, weigh these costs when considering which hotel offers the most affordable rates overall. If you're unsure, don't hesitate to reach out to the hotel and ask. Some hotels may also be willing to remove the fee if you complain, but don't be so hostile that employees don't want to help.
4. Rental car surcharges
You pay for the rental car, fuel, and possibly rental car insurance as well, but these aren't the only costs you could incur. Adding a second driver to a policy or renting a car while under 25 could cause the rental car company to tack on additional fees to the daily rate. These fees vary from one company to the next, so compare multiple rental car providers and check their fee schedules to see which one offers the lowest surcharges for your situation before booking.
5. Tolls
Some places have highway tolls, which could cost you between few cents and a few dollars every time you pass. Rental car companies may have a fast pass installed so you don't have to stop and pay cash at every toll station, but be aware those don't really get you out of paying the tolls as the rental company may tack a convenience fee onto your bill.
Do some research to find out if the area you're traveling to has tolls and whether your rental car company helps you cover them or not. Plan carefully to avoid going through tolls more often than necessary to reduce how much you owe.
6. Cell phone data overage fees
You may find yourself using your phone's data more than usual while traveling as you look up information on the go or need guidance to get from point A to point B. You might be spending more time texting or calling family and friends as well. That could cause you to exceed your monthly data allowance and incur excess usage charges. How much this will cost depends on your cell phone provider and how much you go over your limits.
Some cell phone providers also charge you extra if you use your phone outside of the United States. Look this up before you go so you understand the costs. Your provider may let you temporarily switch to an international plan or cap your data so you can use your phone abroad without fear of excessive fees. You could also try using a local SIM card in your phone if yours is easy to swap out. This can save you up to 80% on international calls compared to sticking with your SIM card from your regular cell phone provider, according to CNET.
7. Overweight baggage fees
Airlines love to nickel and dime you these days. They charge you for your bags and then they charge you even more if your bags exceed 50 pounds. Aim to stay under this limit whenever possible and be mindful of the fact that your bags may be heavier on the way back if you plan to buy souvenirs.
It's easy to get caught up in planning what you're going to do on your vacation, but don't forget about the costs, both hidden and obvious. If you overlooked any of these seven expenses, revisit your vacation budget and make any necessary adjustments before you leave on your trip.
Our credit card expert uses the card we reveal below, and it could earn you $1,148 (seriously)
As long as you pay them off each month, credit cards are a no-brainer for savvy Americans. They protect against fraud far better than debit cards, help raise your credit score, and can put hundreds (or thousands!) of dollars in rewards back in your pocket each year.
But with so many cards out there, you need to choose wisely. This top-rated card offers the ability to pay 0% interest on purchases until late 2021, has some of the most generous cash back rewards we've ever seen (up to 5%!), and somehow still sports a $0 annual fee.
That's why our expert – who has reviewed hundreds of cards – signed up for this one personally. Click here to get free access to our expert's top pick.
We're firm believers in the Golden Rule, which is why editorial opinions are ours alone and have not been previously reviewed, approved, or endorsed by included advertisers. The Ascent does not cover all offers on the market. Editorial content from The Ascent is separate from The Motley Fool editorial content and is created by a different analyst team.