Don't Make This Expensive Credit Card Mistake While Holiday Shopping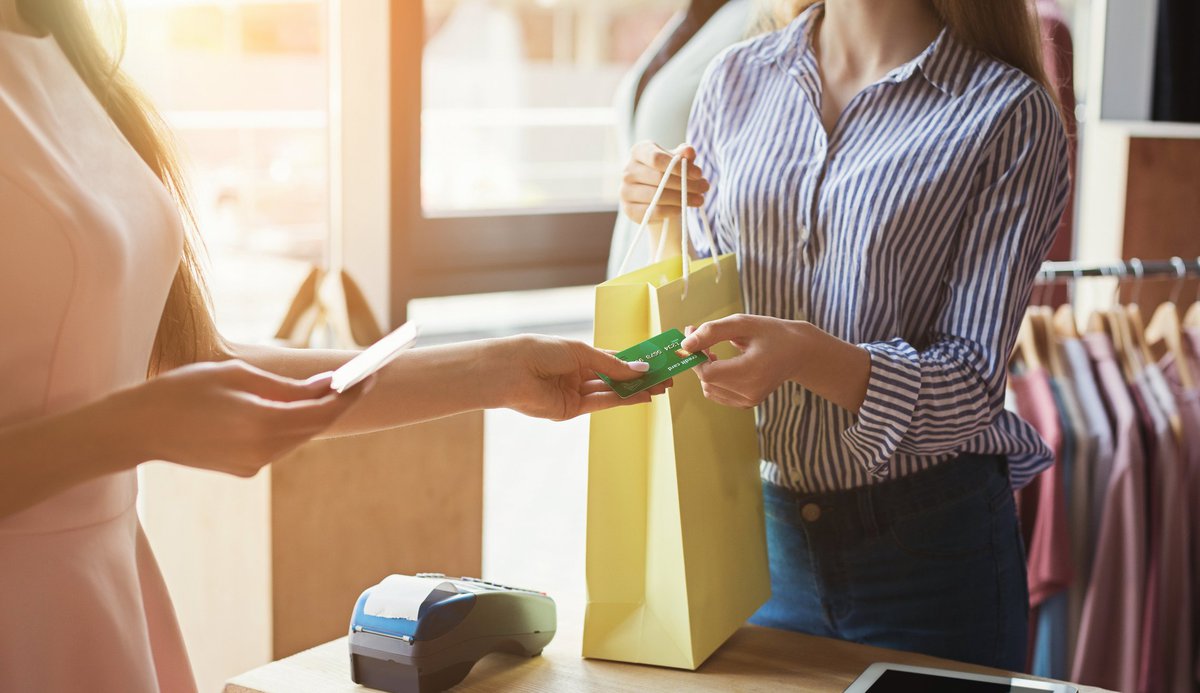 If it feels like the holidays get more expensive every year, that might be because based on annual data compiled by the National Retail Federation, they do. 
Store credit card offers are ubiquitous in the holiday season, and amidst all the consumer craziness between Thanksgiving and Christmas, it's tempting to spring for any discount or special promotion you can get. But think twice the next time a department store clerk offers you 0% interest if you sign up for their credit card. Many of these financing deals come with a shady catch that can end up costing you hundreds of dollars: deferred interest.
What is deferred interest?
You've probably seen credit cards with 0% APR offers before. These credit cards give you a promotional period -- usually anywhere from three to 15 months -- during which you don't have to pay any interest. At the end of the promotional period, most of these offers then charge you interest on whatever balance remains on the credit card.
However, many store credit cards have "deferred interest" language added into the terms and conditions, which means that the interest on all the purchases you make during the promotional period is deferred. In effect, if you have any balance at the end of the promotional period (even $0.01), you'll have to pay all of the interest that would have added up during the promotional period. Needless to say, with interest rates on store credit cards nearing 30%, this is a terrible deal.
How to spot (and avoid) expensive store credit card traps
You might be sure that you can pay off your balance in full and take advantage of store credit card deals without falling prey to their traps, but it's often more difficult than it looks.
For example, deferred interest deals trap consumers by setting payoff dates that don't match up with your credit card bill's due date. Consumers tend to set up their bills to be paid near the due date, so this can easily trick them into leaving a balance to be paid off after their promotional period has ended, resulting in a massive interest bill.
Another way these credit cards trick consumers is by not being completely transparent about which balance their payment is going toward. You might pay your credit card bill thinking that your payment is going toward that initial interest-free purchase when it's actually going toward a more recent purchase you've made, leaving your original balance to continue accruing interest.
Either these tricks work, or consumers tend to overestimate their ability to pay off a balance in time. According to a report from the Consumer Financial Protection Bureau, about 25% of six and 12 month deferred interest promotions are not paid off in full before the promotion ends. So even if you're confident that you can pay off the balance in time, you might want to think twice before opening a credit card with deferred interest.
Issuers are required to notify consumers if interest begins accruing on purchases immediately but is deferred, but the way in which they do this varies. Look for terms like "deferred" and language stating that interest will be assessed from the purchase date, or that no interest is charged if the purchases are paid in full by the end date. Make sure to always read the fine print and understand the terms and conditions of an offer before signing up.
A better way to take advantage of interest-free financing
If you want to take advantage of 0% financing for your holiday purchases, there is a better way: Rather than resorting to store credit cards, look at credit cards offered by major issuers that have a 0% intro APR. The best 0% intro APR offers will never charge deferred interest. Rather, when the promotional period ends, you only pay interest on the remaining balance. Many of these credit cards give you up to 15 months to pay off your balance before they start to charge interest.
These credit cards also come with lower interest rates, especially if you have an excellent credit score. Whereas store credit cards don't consider your credit score when setting your interest rate, regular credit cards do. That being said, you should always pay your balance off in full to avoid interest charges.
The temptation to overspend during the holidays is strong, and store credit cards with discounts and promotional financing only make that temptation stronger. If you want to earn rewards, get a good cash-back credit card instead, and focus on sticking to a budget this holiday season.
Our credit card expert uses the card we reveal below, and it could earn you $1,148 (seriously)
As long as you pay them off each month, credit cards are a no-brainer for savvy Americans. They protect against fraud far better than debit cards, help raise your credit score, and can put hundreds (or thousands!) of dollars in rewards back in your pocket each year.
But with so many cards out there, you need to choose wisely. This top-rated card offers the ability to pay 0% interest on purchases until late 2021, has some of the most generous cash back rewards we've ever seen (up to 5%!), and somehow still sports a $0 annual fee.
That's why our expert – who has reviewed hundreds of cards – signed up for this one personally. Click here to get free access to our expert's top pick.
We're firm believers in the Golden Rule, which is why editorial opinions are ours alone and have not been previously reviewed, approved, or endorsed by included advertisers. The Ascent does not cover all offers on the market. Editorial content from The Ascent is separate from The Motley Fool editorial content and is created by a different analyst team.