Economy, Business, or First Class: Which Should You Pick?
Your choice of airfare could lead to a more enjoyable trip.
Every time you book a flight, you have a decision to make: Which class of airfare are you going to book? How you answer that question could have a big impact on your travels.
A flight is ultimately about getting from point A to point B, so some travelers grab the best deal and save money for the rest of their travel budget. Others recognize that a comfortable seat can be the difference between being exhausted and refreshed upon arrival.
Both sides have valid points, but the best travel class really depends on the trip you're taking. In this guide, we'll cover what economy, business class, and first class have to offer and when it's worthwhile to pay extra for a better seat.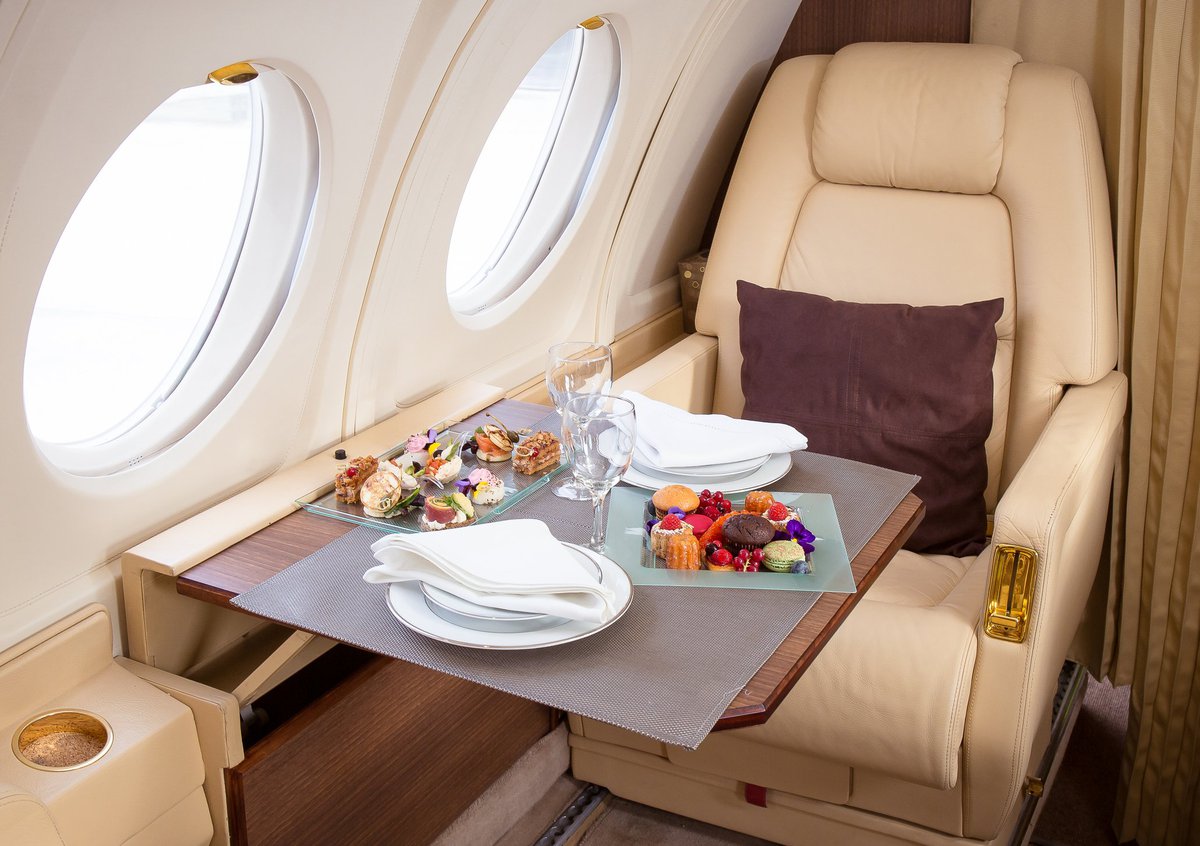 Before we begin, it's important to clarify when each travel class is available. Here are the standard seating configurations for domestic and international travel:
Domestic: Economy and first class. Certain airlines offer business class on select transcontinental routes, but most don't.
International: Economy, business, and first class. Not all international airlines have a first-class section, and some are phasing it out to only offer economy and business class.
Since domestic and international first-class cabins are very different, we'll go over them separately. But we'll start with the section we're all familiar with.
Domestic or international economy: The most budget-friendly option
When to book:
It's the only option within your budget.
You're going on a short flight (three hours or less).
Economy class, often referred to as coach, is the no-frills option. It has the smallest seats, passengers board last, and an economy ticket doesn't include airport lounge access like you'd get with a business- or first-class seat. On a positive note, economy seats on international flights and some domestic flights offer in-seat entertainment systems.
Passengers opt for economy because it's significantly cheaper than any other option. If business and first class are out of your budget, the decision is already made for you.
Another good reason to choose economy is if you're taking a short flight. Less time in the air means less time to enjoy the perks of first class. From a value perspective, it doesn't make sense to pay double or triple the economy price for a first-class ticket.
Domestic first class: A (potentially) worthwhile upgrade
When to book:
The flight is longer than three hours.
First-class seats are within 150% of the cost of economy.
Domestic first class is usually one of those experiences that's nice, but it doesn't blow you away. The biggest benefit is a much more spacious seat. Select airlines even have lie-flat seats for some of their domestic first-class cabins.
Since comfort is the priority when flying, I'd take a lie-flat seat over any other in-flight amenity.
Additional perks include better food, free alcohol, and access to the airline's airport lounge (assuming it has one at your departure airport).
The problem with domestic first class is the price tag. If you're going to pay a premium for a first-class ticket, it should be for a lengthy flight so you can get your money's worth.
Sometimes there are deals on first class, though. When there isn't a massive price difference between first class and economy, it makes sense to pay for the better seat, even on a shorter flight.
International business class: The ideal choice for intercontinental flights
When to book:
Business class has some similarities to domestic first class, but the overall quality is usually much better.
The meals tend to be at least decent, and in some cases, they're quite good. There's free alcohol, and airlines will often have a solid drinks menu with some unique cocktails. The in-seat entertainment systems are much larger than those in economy.
The main appeal of international business class is the seat. Lie-flat seats are common, although not all airlines offer them, so you should check this before you book. On a long flight, being able to lie down makes it much easier to get quality sleep before you arrive.
There's no reason to make this complicated. If you're traveling internationally and you can get a business-class ticket, you should. On those long international flights, the comfort of business class makes it well worth the cost. And if you have some credit card points, there are occasionally excellent award ticket bargains on this type of airfare.
International first class: The most luxurious option
When to book:
You have enough travel rewards and you're able to find an award ticket.
You're rich.
An international first-class seat is about as good as it gets for air travel unless you have a private jet. Passengers receive the highest level of service possible. There are fine-dining options, premium alcohols, and some airlines even enclose their first-class seats in private suites.
Cash prices for these seats can exceed $10,000 or even $20,000. Paying with travel rewards will usually get you a better value, although it will still cost you a lot of miles and award seats can be scarce.
For the typical traveler, business class is a better value than first class. You'll still have all the amenities you need for a great flight, and you'll pay a lot less for it. First class is something to book if you want the ultimate air travel experience and you have either the miles or the disposable income to book it.
Getting the best seat for your budget
While everyone would love to fly first class all the time, that's not an option for most of us. That's why it's important to know when you should prioritize the lowest price and when it's worth shelling out more money or points so you can buy a better ticket.
Our credit card expert uses the card we reveal below, and it could earn you $1,148 (seriously)
As long as you pay them off each month, credit cards are a no-brainer for savvy Americans. They protect against fraud far better than debit cards, help raise your credit score, and can put hundreds (or thousands!) of dollars in rewards back in your pocket each year.
But with so many cards out there, you need to choose wisely. This top-rated card offers the ability to pay 0% interest on purchases until late 2021, has some of the most generous cash back rewards we've ever seen (up to 5%!), and somehow still sports a $0 annual fee.
That's why our expert – who has reviewed hundreds of cards – signed up for this one personally. Click here to get free access to our expert's top pick.
We're firm believers in the Golden Rule, which is why editorial opinions are ours alone and have not been previously reviewed, approved, or endorsed by included advertisers. The Ascent does not cover all offers on the market. Editorial content from The Ascent is separate from The Motley Fool editorial content and is created by a different analyst team.