How to Talk to Debt Collectors
There's no reason to give yourself an ulcer over unpaid debt. Here's how to work with a debt collector.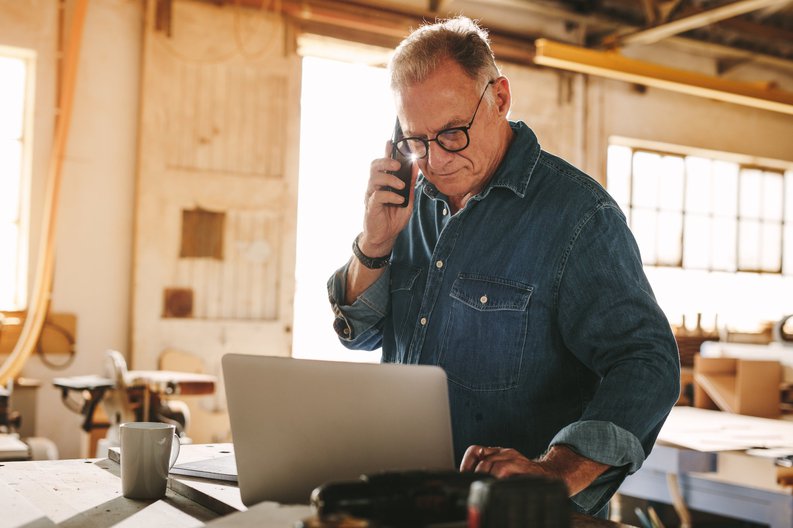 Debt can be stressful under the best of circumstances, and millions of Americans are looking for the best way to get out from under it. Amplifying debt concerns today is the financial impact of COVID-19. If you need to speak with a debt collector because you have missed payments on a loan or credit card, here's how to do it in the most productive way possible.
Be prepared
You may not wake up in the morning excited to speak with a debt collector. But with a little preparation, you can go into the call with greater confidence. 
Have these four things in front of you:
A written verification of the debt. If a debt collector calls, tell them that you won't speak with them until they verify the debt in writing. The Fair Debt Collection Practices Act (FDCPA) offers protections, including the right to ask for a written notice of what you're being asked to pay. Once requested, debt collectors have five days to provide it. Check the date of the debt and compare it to the statute of limitations on debt in your state. If it's past the statute of limitations, you don't have to pay it. If you never receive a letter, it was a scam. 
Whether the debt involves a credit card, auto loan, mortgage, or personal loan, have your current interest rate in front of you. 
A list of what you need to remember, including your consumer rights. 
A notebook to record who you speak with and anything you agree to. Ask the debt collector to follow up by sending you an email or letter outlining any agreements made.
Be polite
As upset as you may be about your financial situation or as rude as the debt collector may seem, be polite. What you are likely to find is that if you're polite, the debt collector will be polite in return. It is possible to make a difficult situation easier by extending this simple human courtesy.
Be honest
Tell the debt collector what you're up against financially, whether it's job loss due to COVID-19, divorce, or any other circumstance that has interfered with your ability to pay bills. If things have gotten so bad that you've considered filing for bankruptcy, be upfront about that, too. 
Be smart
Although you should be honest, never admit the debt in question is yours. There is no reason to do so and it could come back to bite you legally or if you try to dispute the debt on your credit report. Here are some of the other things you should never share with a debt collector:
Email address
Mailing address (unless you want them to send you a payment agreement)
Information about any member of your family
Your work phone number or the name of your employer or past employers
Social Security number
Bank account information
Account number for the debt they're referring to (instead, use the reference number on the written notification)
Regarding the statute of limitations laws: Some states reset the statute of limitations date if you make a payment -- even a small one. Do not agree to pay anything until you have decided how you're going to proceed.  
Be firm
Being polite does not mean you cannot be firm. If there is something a debt collector asks you to do that is not wise, politely say no. For example, if you're asked to borrow money from your family, say no. If it is suggested that you take out a payday loan to cover your debt, say no. The only thing you should say yes to is a reasonable compromise that allows you to repay the debt without borrowing more money.
Follow through
If you do come to a mutual agreement, don't pay anything until you have it in writing. If they tell you that they are unable to email the details of the agreement, tell them they will receive a payment as soon as you receive a copy in the mail. 
Once you have a copy of the agreement in hand, uphold your end of the bargain by making payments as promised. Remember, if your agreement changes the original terms, your credit is going to take a hit. For example, if you owe $5,000 on a personal loan but the lender agrees to settle the account for $2,500, there will be a note on your credit report that reads something like, "Settled for less than owed." Now, in addition to dings against your credit due to late payments, you will have a settlement on your report, both of which lower your score. Fortunately, there are steps you can take to rebuild your credit. 
Ideally, you should speak to your lender before the debt gets sent to a debt collector -- especially if your debt problems are a result of COVID-19. If you are struggling financially, don't hesitate to take advantage of the financial resources available. 
But most importantly, don't be afraid to call. As long as you enter conversations with debt collectors in good faith, you are likely to be rewarded with a plan that works for you. 
Don't pay credit card interest until nearly 2022
The Ascent just released a free credit card guide that could help you pay off credit card debt once and for all. Inside, you'll uncover a simple debt-cutting strategy that could save you $1,863 in interest charges paying off $10,000 of debt. Best yet, you can get started in just three minutes!