7 Reasons Working on Your Credit Score Is Worth the Hassle
Having trouble staying motivated to improve your credit? You just need to know what you're working towards.
If you need to build or rebuild your credit, sometimes it can be tough to stay motivated. There are so many different types of credit scores out there, and the way they're calculated isn't exactly a breeze to understand. Progress can take months or years, and at points, you're bound to question whether it's worth all that hard work.
Don't get discouraged, though, because improving your credit is one of the smartest financial moves you can make. Once you have good credit, there are all kinds of ways you'll benefit from it.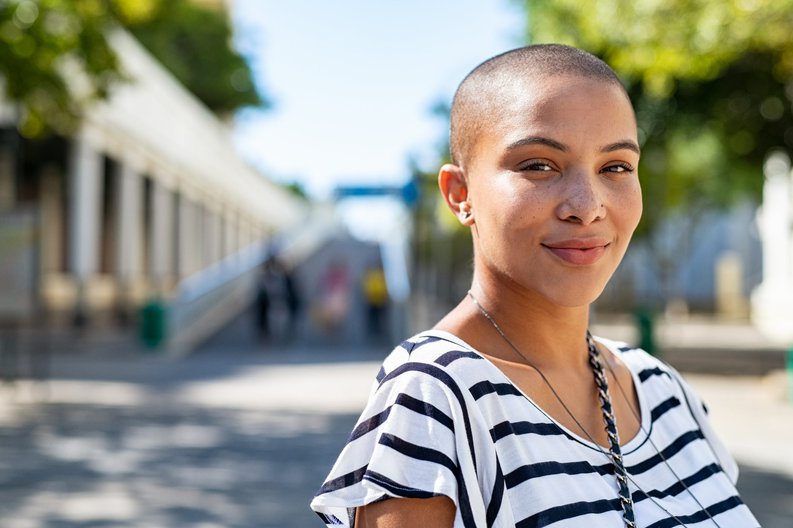 1. You qualify for the best credit cards
Consumers with average or bad credit have slim pickings when it comes to credit cards. Cards for bad credit are available, but they don't offer many benefits, and you'll be lucky to find a card that earns even a small amount of cash back or travel points.
There's a huge difference in the value that the best credit cards offer. The amount of cash back or travel rewards you can earn with these cards is much higher, both from sign-up bonuses and what you earn on your spending. With the right credit card, a good credit score can easily be worth hundreds of dollars per year or more.
2. It's easier to find a home
Your credit plays a significant role when you're looking for an apartment or a house to rent. Most landlords, and especially property management companies, will run a credit check on prospective tenants. If your credit is lacking, you could get declined on rental applications, either because you don't meet the minimum requirements or because the landlord decided to choose another applicant with better credit.
Good credit is just as crucial if you want to buy a home. Not only will it be easier to qualify for a mortgage, but you'll also get a better deal.
3. You get lower interest rates
Lenders reserve their lowest interest rates for applicants with the highest credit scores. That's true of any type of loan or line of credit, and it means good credit saves you quite a bit if you borrow money.
On a small personal loan, you could save hundreds. On an auto loan, you could save thousands. And on a mortgage, a good or excellent credit score could save you tens of thousands of dollars.
4. You spend less on security deposits
A frustrating fact of life for consumers with subpar credit is that they often need to put down security deposits, meaning even basic necessities cost more. 
We've already gone over how bad credit makes it harder to rent a home. If you do get approved, you'll likely also need to pay a large deposit to the landlord.
Service providers may also require a security deposit from new customers who don't meet certain credit score requirements. Customers in that situation could end up paying deposits for gas, electricity, internet, cell phone service, and any other monthly services they need.
5. Car insurance could cost you less
In all but a few states, car insurance companies can use your credit score to determine your premiums. Since data shows that claims are less likely from drivers with good credit, these drivers pay much less for their car insurance.
This isn't just a small difference, either. Research by The Zebra, an insurance comparison company, showed that drivers with the highest credit scores pay less than half in premiums than drivers with the lowest. 
6. You qualify for higher credit limits and loan amounts
Good credit makes you more trustworthy to lenders, and that means they'll be willing to let you borrow more money.
Ironically, this can help you improve your credit score even more. When you qualify for a high credit limit, it's easier to maintain a low credit utilization, which is the ratio of your credit card balances compared to all the available credit you have across those cards. Credit utilization is one of the biggest factors used to determine your credit score.
While you should be aware that high credit limits and large loans can get you into trouble, they can also be beneficial when used wisely.
7. You don't need to worry about your credit holding you back
This may not have anything to do with money, but it's still worth mentioning. If you have good credit, you won't need to get nervous about the results of a credit check. And you won't have to explain your past financial missteps and hope for leniency. Putting in the time and effort to improve your credit means you'll avoid a lot of future financial stress.
It's easier than you think
While credit may seem like a complicated subject, it's surprisingly simple to get good credit. All you need is a credit card that you use for at least one purchase per month. Make sure you always pay both your credit card and all your other bills on time and don't use more than 20% to 30% of your credit limit. If you follow that advice, your credit score will be on the way up.
Don't pay credit card interest until nearly 2022
The Ascent just released a free credit card guide that could help you pay off credit card debt once and for all. Inside, you'll uncover a simple debt-cutting strategy that could save you $1,863 in interest charges paying off $10,000 of debt. Best yet, you can get started in just three minutes!