Will Coronavirus Hardship Assistance Programs Hurt My Credit?
by Kailey Hagen | Updated Nov. 10, 2021 - First published on May 14, 2020
Many or all of the products here are from our partners that pay us a commission. It's how we make money. But our editorial integrity ensures our experts' opinions aren't influenced by compensation. Terms may apply to offers listed on this page.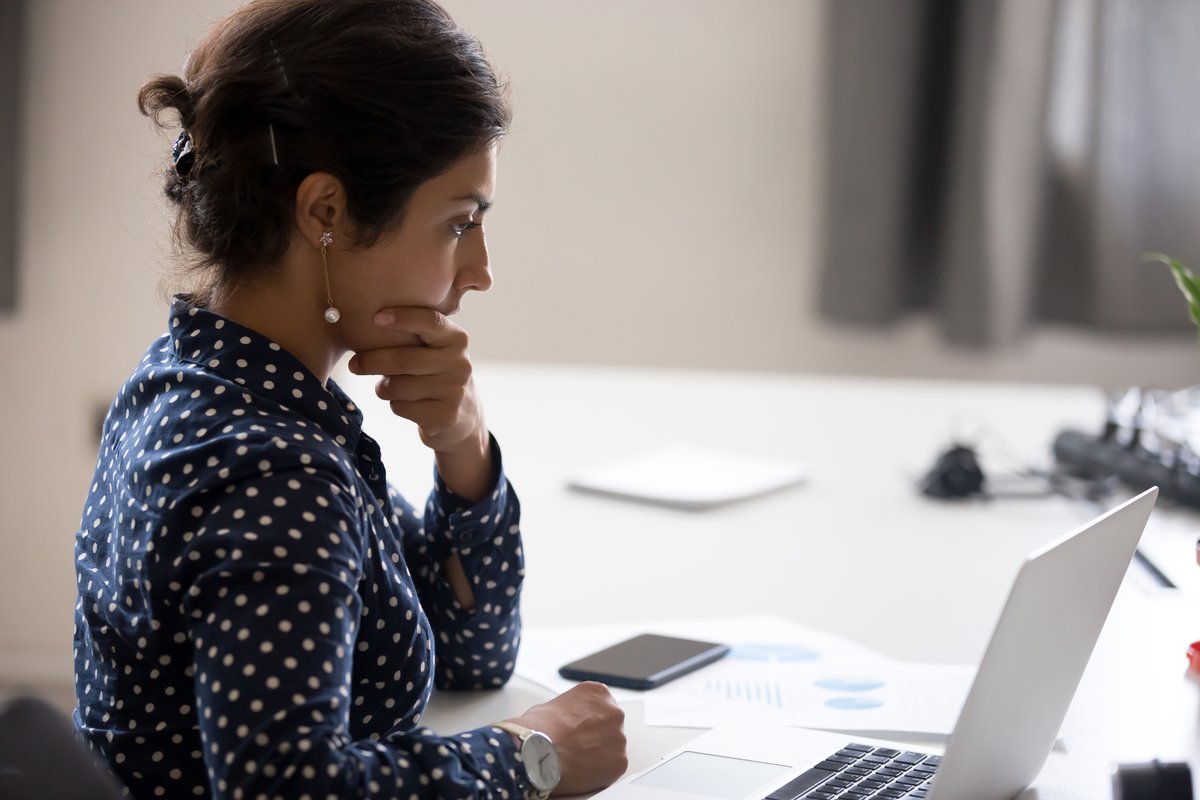 Considering enrolling in a hardship assistance program? Read this first.
Considering enrolling in a hardship assistance program? Read this first.
Millions of Americans are struggling to pay their bills after they were unexpectedly forced out of work by the COVID-19 pandemic. Banks, credit card issuers, and service providers have stepped up to offer unprecedented levels of aid. But as this is pretty much unheard of, people understandably have a lot of questions about how these hardship assistance programs work.
One of the biggest questions is whether enrolling in one of these programs will negatively affect your credit. The answer is no -- not directly, at least. But you could still hurt your credit inadvertently if you're unclear about what you're signing up for. Here's what you should know before you apply.
The CARES Act has changed credit reporting requirements
The CARES Act -- the same one that brought you stimulus checks and expanded unemployment -- has also changed the rules surrounding credit reporting. The new rules are effective from Jan. 31, 2020 until either July 25, 2020 or 120 days following the end of the novel coronavirus national emergency, whichever is later. 
Under the new law, if you enroll in a hardship assistance program, your creditors must consider your account as current as long as you weren't already behind on your payments. If your account was not current when you enrolled, your lender may continue to report your account as delinquent until you bring it back into good standing. At that point, it must consider it current, even if you are still enrolled in a hardship assistance program. 
Basically, if you've made an agreement with your creditor to defer payments, make a partial payment, or modify your payments in some other way during the COVID-19 crisis, you don't have to worry about late or missed payments showing up on your credit report. Or at least you shouldn't if your lender is following the law.
Hold onto any emails or mail you receive from your lender or service provider proving your enrollment in a hardship assistance program. If you notice any late payments erroneously showing up on your credit report, you'll have the documentation necessary to show that they are inaccurate.
Your balance will likely continue to accrue interest
You may not have to make any payments right now if you're enrolled in a hardship assistance program, but your balance is still likely to accrue interest. For installment loans, this might just mean another couple of months of payments beyond your regular loan term. But for credit cards, this could be devastating.
Skipping payments right now may not hurt your credit, but once the hardship assistance goes away and you have to start making payments again, you'll have an even larger balance to pay back. 
Say you owe $5,000 on your credit card and have a 15% APR. If your credit card issuer enables you to defer payments for 90 days, you'd end up owing about $5,186 at the end of those 90 days -- and that's assuming you don't charge anything else to your card during that time. If you're still making purchases, you can expect that amount to rise more, and paying it back will be even more difficult.
That's why it's a good idea to keep up with your payments as best as you can even if your hardship assistance program doesn't require you to. If you don't want your balance to swell, aim to pay at least the interest that's accruing every month. You can find this on your monthly statement. 
It's also a good idea to check your credit report regularly to make sure your issuer is reporting your payments correctly. All three credit bureaus are offering free weekly credit reports through the end of the year. If you see anything that looks out of place, notify your credit card issuer and the credit bureau right away.
Hardship assistance programs will end at some point
We don't know how long these hardship assistance programs will last because it depends in part on how long it takes to get the country back to work. But they will end at some point and when they do, you'll have to go back to making your payments. If you don't, your lender will be able to report your payments as late and your credit score could take a hit.
Pay attention to any correspondence you receive from your lender or service provider indicating when you need to start making payments again. If you miss this, you could inadvertently end up with a late payment fee. And if you have any questions about your hardship assistance program, don't hesitate to ask. You're better safe than sorry.
Hardship assistance programs are a credit saver, not a credit killer, in the current climate. But you need to prepare yourself for the long-term consequences of enrolling in one of these programs and pay attention to when they're ending. Otherwise, you could accidentally damage your credit.
Top credit card wipes out interest until 2023
If you have credit card debt, transferring it to this top balance transfer card secures you a 0% intro APR into 2023! Plus, you'll pay no annual fee. Those are just a few reasons why our experts rate this card as a top pick to help get control of your debt. Read our full review for free and apply in just 2 minutes.
We're firm believers in the Golden Rule, which is why editorial opinions are ours alone and have not been previously reviewed, approved, or endorsed by included advertisers. The Ascent does not cover all offers on the market. Editorial content from The Ascent is separate from The Motley Fool editorial content and is created by a different analyst team.