3 Tips for Scoring a Great Auto Insurance Rate With a Poor Driving Record
by Kailey Hagen | Updated Aug. 17, 2021 - First published on July 2, 2021
Many or all of the products here are from our partners that pay us a commission. It's how we make money. But our editorial integrity ensures our experts' opinions aren't influenced by compensation. Terms may apply to offers listed on this page.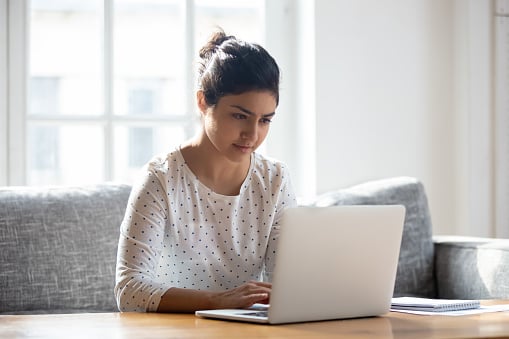 Follow these tips to find your best auto insurance rate and get back out on the road.
If there's one thing all insurers hate, it's risk. That's why a few run-ins with traffic cops, deer, or another car can send a driver's auto insurance rates skyrocketing. Insurance companies see those individuals as riskier drivers, so they charge more for policies because they expect those drivers to file more claims.
Just about everyone knows that remaining accident-free is key to scoring cheap auto insurance, but that advice doesn't do much good when a driver already has a poor driving record. So try these tips instead.
1. Shop around
Every auto insurance company evaluates risk differently, which is why drivers get different rates from every company. Some insurers punish more for an accident than others, but the only way to find out which is which is to get quotes.
You can save yourself some time by having your car's VIN and the dates of your past accidents on hand. Most auto insurers will want to know this information to give you an accurate rate. You should also have some idea of how much car insurance coverage you're interested in. All states have minimum auto insurance requirements, but drivers may need to purchase more if they want to be fully protected.
2. Consider insurers that specialize in high-risk drivers
Drivers who can't score a decent rate with a traditional auto insurer like GEICO or State Farm should consider alternative companies that specialize in high-risk auto insurance. These include Safe Auto and The General.
Going with one of these companies isn't a guarantee that someone will find rates that rival those offered to drivers with clean records. High-risk drivers will probably still pay more than a driver with no accidents, regardless of the insurance company. But it may be possible to shave a few dollars a month off an insurance bill by going with one of these alternative insurance companies.
Be careful not to fall for a scam. There are people out there who target drivers looking for cheap auto insurance rates, but in reality, they're just selling a piece of paper. If you try to file a claim, you won't receive any help. So drivers should do their research and make sure they're working with a legitimate company that's licensed in their state before purchasing a policy. Check with your state insurance department if you're not sure whether a company is a scam.
3. Look for discounts
Safe driving is only one of the things auto insurers will reward drivers for. There are plenty of other ways to score discounts on car insurance, including:
Bundle home and auto insurance
Pay the auto insurance bill in full
Sign up for autopay
Have an anti-theft device installed
Insurers are increasingly offering discounts to drivers who volunteer to install a small device in their vehicles that tracks when and how they drive. This is another way for drivers with a poor driving record to demonstrate that they've turned over a new leaf. But it could also come back to bite a driver if they engage in risky behavior while driving. That could lead to higher rates the next time they try to renew their policy.
It doesn't hurt to reach out to the insurance company directly and inquire about all discounts available. And as a driver's record improves, it's a good idea to do this anyway. A driver may start to qualify for safe driver discounts eventually as long as they don't get in more accidents.
Don't give up
You're not doomed to pay sky-high prices for auto insurance for your entire life. Car accidents usually only stay on an auto insurance record for three to five years, depending on the insurance company. However, DUIs can remain on driving records for up to 10 years.
As old accidents start to fade into the past, they'll have less of an effect on current driving records until eventually, they don't matter at all anymore. Until then, drivers can follow the tips above and check around for better rates every time they're up for renewal.
The Ascent's best car insurance companies for 2022
Ready to shop for car insurance? Whether you're focused on price, claims handling, or customer service, we've researched insurers nationwide to provide our best-in-class picks for car insurance coverage. Read our free expert review today to get started.
We're firm believers in the Golden Rule, which is why editorial opinions are ours alone and have not been previously reviewed, approved, or endorsed by included advertisers. The Ascent does not cover all offers on the market. Editorial content from The Ascent is separate from The Motley Fool editorial content and is created by a different analyst team.