How to Get a Mortgage Rate Under 3%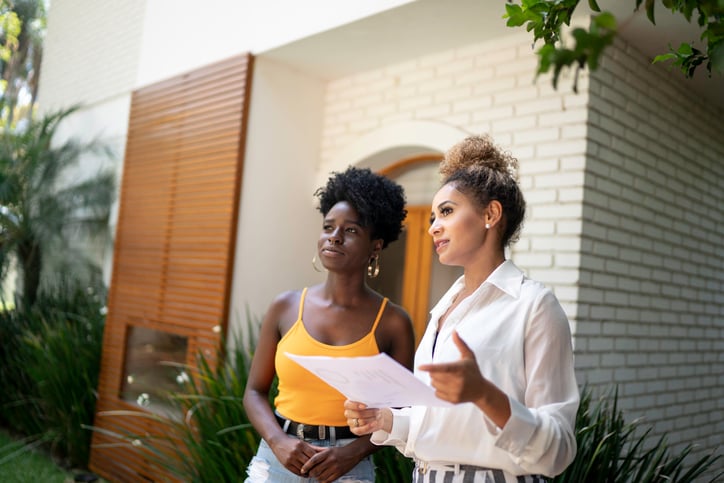 Many or all of the products here are from our partners that compensate us. It's how we make money. But our editorial integrity ensures our experts' opinions aren't influenced by compensation. Terms may apply to offers listed on this page.
Rates have fallen to record lows. Here's how you can take advantage.
Mortgage rates have plunged to record lows during the COVID-19 pandemic, and this has made buying a home or refinancing a mortgage look attractive to millions of Americans. According to Freddie Mac, the average interest rate on a 30-year fixed-rate mortgage fell below 3% in July for the first time since it started tracking rates in 1971.
However, not every borrower can get a mortgage rate under 3%, and even if you can, it's important to make sure you're not overpaying in other ways. With that in mind, here's how to get a rock-bottom mortgage rate and make sure your true cost of borrowing is low.
Have good credit
The single most important factor determining your mortgage interest rate is your credit history. While the average mortgage interest rate in the United States is about 3% as of mid-August, that doesn't mean all borrowers pay that rate. Borrowers with stellar credit are actually getting mortgages with APRs significantly lower than 3%, while lower-credit borrowers are forced to pay more. While rates will certainly fluctuate over time, here's a look at how much difference your credit score can make:
| FICO® Score Range | Average APR | Monthly Payment on $250,000 30-Year Mortgage |
| --- | --- | --- |
| 760-850 | 2.663% | $1,009 |
| 700-759 | 2.884% | $1,038 |
| 680-699 | 3.061% | $1,062 |
| 660-679 | 3.274% | $1,091 |
| 640-659 | 3.703% | $1,151 |
| 620-639 | 4.247% | $1,229 |
Be a well-qualified borrower
In addition to your credit, there are a few other factors a lender looks at. And any of these can affect the mortgage rates you're offered:
Income: Lenders use your debt-to-income (DTI) ratio to determine whether you can afford a mortgage payment amount. A lower DTI can get you a better interest rate than one that's on the borderline "too high" end of the spectrum when you qualify.
Employment history: Lenders want to see that you've had steady employment in the same field for at least two years, but a longer, rock-solid employment history can help you get a more favorable mortgage interest rate.
Assets: For most mortgages, lenders want to see a portion of your assets in reserves (say, six months' worth of mortgage payments). Exceeding the minimum reserve threshold by a substantial amount can help you get a lower rate.
LTV: The loan-to-value ratio, or LTV, is the percentage of your home's purchase price you're borrowing. You can get a conventional mortgage with an LTV as high as 97%, and can avoid mortgage insurance with an LTV of 80% of less. But all other factors being equal, a lower LTV can also get you a lower mortgage rate. So if you aren't quite getting the mortgage offers you want, one solution could be to put a little more money down.
Shop around
You might be surprised at the different rates you get offered. One essential but often overlooked part of the mortgage process is applying with a few lenders to compare rates. In the current environment, it wouldn't be unusual for one lender to offer you a rate slightly above 3%, and for another to come in below that threshold.
Consider the APR, not just interest rate
As a final thought, looking for a mortgage interest rate under 3% isn't exactly the goal you should have in mind. You want to get an annual percentage rate, or APR, below that number.
Without getting into a deep discussion of what APR is, the short version is that it represents the true cost of borrowing money. In addition to considering the interest rate on your loan, APR takes your lender's origination fee, any discount points you pay, and other factors into account.
It's completely normal for there to be some gap between the interest rate on your mortgage and the APR. In fact, in order to get the average 2.98% mortgage rate in mid-June, a borrower had to accept 0.7 points, which is equivalent to 0.7% of the loan amount -- thereby raising the true cost of borrowing money.
It's important to consider the APR you're paying, especially when comparing one mortgage offer to another. It's not always the loan with the lowest interest rate that is truly the cheapest, and the APR offers an additional basis for comparison.
We're firm believers in the Golden Rule, which is why editorial opinions are ours alone and have not been previously reviewed, approved, or endorsed by included advertisers. The Ascent does not cover all offers on the market. Editorial content from The Ascent is separate from The Motley Fool editorial content and is created by a different analyst team.