4 Signs You're About to Pay Too Much for a House
by Dana George | Updated July 19, 2021 - First published on June 2, 2020
Many or all of the products here are from our partners that pay us a commission. It's how we make money. But our editorial integrity ensures our experts' opinions aren't influenced by compensation. Terms may apply to offers listed on this page.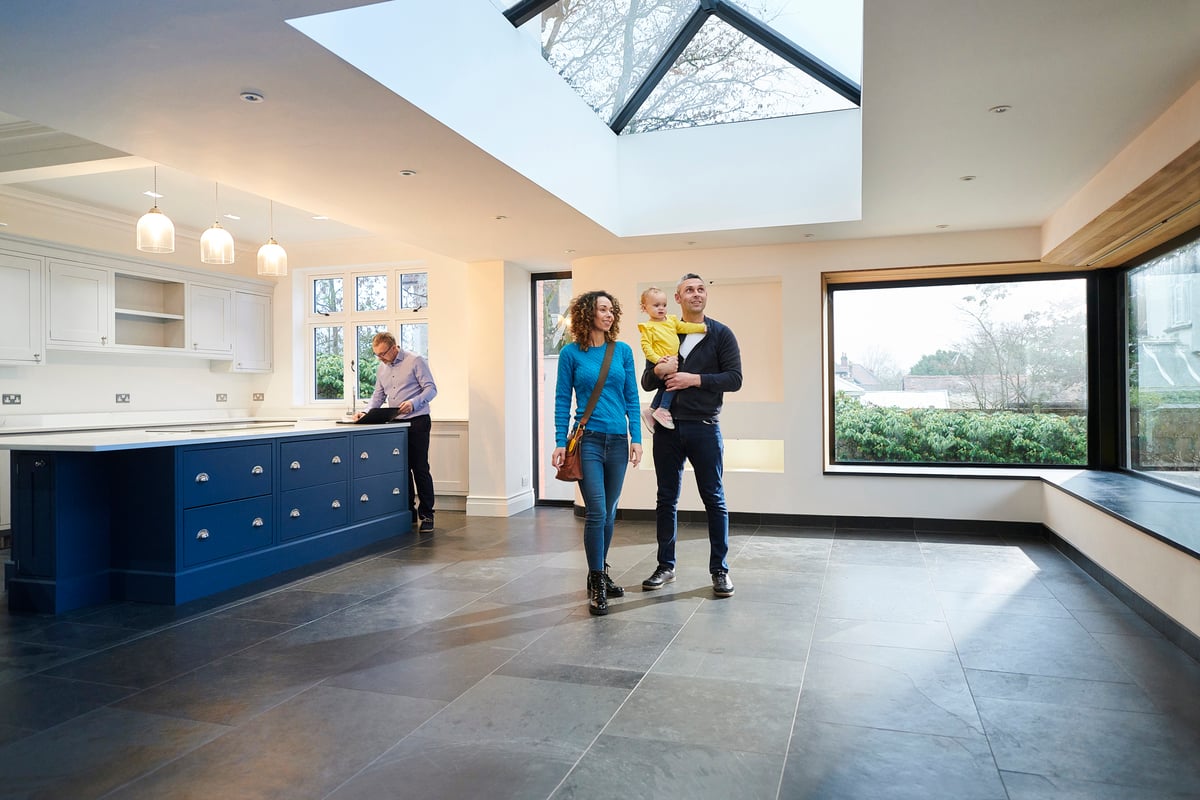 Don't fall into these common home-buying traps.
My husband and I recently purchased our ninth house. We'd have sworn that six of the others would be our "forever" home but career opportunities and the shifting winds of fate proved otherwise. 
We've lived in some homes long enough to watch them appreciate, and we've lost our proverbial shirts on others. By the time we shopped for our most recent home, we had a good sense of what we wanted. More important perhaps, we were happy to walk away from any sale that would require us to pay more than a property was worth.
We've learned never to buy a home without considering how it might later be sold. And that it pays to be smart when making what is a significant financial decision. Here are four issues that we've noticed can lead you to pay too much for a home.
1. You work with the wrong agent
Not only have we bought nine houses, but we've also lived in nine different states. This means we often went into house hunting blind and relied on real estate agents. We weren't familiar enough with a new city or its neighborhoods to have a sense of home values. Some of our real estate agents have been amazing, but in retrospect, there were others who steered us wrong. For example, we've worked with agents who wanted us to use their favored mortgage lender and/or home inspector which did not always work out for us.
With our last purchase, we initially worked with an agent who pushed us to make an offer on one of the first houses we saw, even though it was in a terrible school district. In fact, he pushed so hard that we broke up with him. The new real estate agent encouraged us to take it slow and spent her time digging into the history of each property we viewed. She helped us make the best possible financial decision.
2. You fail to find out why a home has been on the market so long 
If interest rates are decent, a home that has been on the market for a long time can be a red flag. There are several reasons a home may not sell, including:
It's overpriced
The seller has been unwilling to negotiate
There is something about the area that scares potential buyers off
Our current home had languished on the market for months, even though it appeared to be a great house. Our agent did some digging and learned that there had been offers but the sellers refused to budge on the price. That information changed the way we negotiated. We let the sellers know that our first offer would be our only offer. We were happy to close the deal quickly, but it had to be on our terms.
When the appraisal came in at 3% less than our offer price, we still stood firm. A recent appraisal showed that the home has actually increased in value by 15%. Had the value of the home decreased instead, we would have kicked ourselves for not sticking to our guns.
3. You buy the highest-priced house in the neighborhood
We once purchased a model home, the most expensive house in the neighborhood. We thought it was perfect, but all the "extras" meant nothing to buyers when we needed to sell. They were rightly concerned about the "comps." Comps is short for comparables and refers to the amount buyers have recently paid for similar homes in the area. Other homes (which did not have all those bells and whistles) sold for less than we thought ours was worth. 
That's why, when we bought our current house, we went for one of the least expensive houses in the neighborhood. Two homes on our street have recently sold for $100,000 more than we paid for ours, and we're thrilled. Here's why:
Those larger homes are like air balloons, lifting our home value along with theirs.
Even if we make improvements to our property, it still won't be the most expensive one in the neighborhood and we should recoup our costs.
4. You don't consider future buyers
We all know that location matters. But we can easily forget that it's what a future buyer might think of that location that matters most. Think about any objections that buyers may have (even if selling seems far off) and make those objections your own. Problems like being too close to train tracks, having power lines in the backyard, or a home built on a flood plain can cost you big when it's time to sell. 
Our eighth home had power lines in a shared area behind our home. It didn't matter that we sat on a large piece of property or that those lines weren't near the house. It didn't even matter that the International Agency for Research on Cancer (IARC) has found "inadequate evidence" that power lines cause cancer. The rumor has been around for decades, and it was the reason that the first person who looked at the home walked away. We learned a valuable lesson. What other people think does matter, and we should anticipate potential concerns each time we purchase a home.
Before you house hunt, determine that you are going to view the purchase as a financial transaction, knowing that the best financial decisions are made without emotion. It may not be easy to do when you're purchasing something as important as a home, but it's likely you will thank yourself later.
We're firm believers in the Golden Rule, which is why editorial opinions are ours alone and have not been previously reviewed, approved, or endorsed by included advertisers. The Ascent does not cover all offers on the market. Editorial content from The Ascent is separate from The Motley Fool editorial content and is created by a different analyst team.