Veterans United Home Loans Review
Veterans United Home Loans Review
Matt is a Certified Financial Planner® and investment advisor based in Columbia, South Carolina. He writes personal finance and investment advice, and in 2017 he received the SABEW Best in Business Award.
We are committed to full transparency in our mission to make the world smarter, happier, & richer. Offers on The Ascent may be from our partners - it's how we make money - and we have not reviewed all available products and offers. That transparency to you is core to our editorial integrity, which isn't influenced by compensation.
Veterans United Home Loans is the largest originator of Veterans Affairs, or VA mortgages in the United States, but there's much more to the story. In this review, we'll take a closer look at Veterans United to see if it could be a smart choice for you.
Ratings Methodology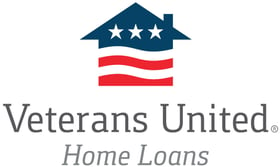 Best for: People who qualify for VA loans
Veteran's United
Why Apply
The largest VA home lender speaks volumes. But Veteran's United also offers an array of terms and loan products, in addition to competitive rates.
Min. Credit Score
Min. Down Payment
Key Features
Online approval process
No required downpayment
Low rates
Loan Types
FHA
VA
USDA
Jumbo
Conventional
Fixed Rate Terms
Adjustable Rate Terms
Online approval process: Veterans United has a very user-friendly online approval process. Borrowers can obtain a quote for a VA purchase or refinancing mortgage quickly and easily on the company's website. The company's MyVU online portal allows buyers to check the status of their application, review and submit documents, and more.
No down payments required: Unlike most other mortgage products, VA borrowers aren't required to come up with a down payment. Borrowers can even roll the VA funding fee into the loan (2.3% for most new borrowers, 3.6% for those who have obtained a VA loan previously). There's also a cap on lender fees that can be charged for a VA mortgage of a maximum of 1% of the loan amount.
No PMI: VA mortgages don't require borrowers to pay private mortgage insurance, or PMI, even with no down payment. The government guarantees all VA loans and assumes the risk.
Low rates: VA mortgages don't represent a large amount of risk to the lender because of their government guarantee. Therefore, VA mortgages typically have very competitive interest rates. Veterans United says that borrowers generally get rates that are 0.5%-1% lower than conventional mortgage rates. While rates will certainly change over time, just for reference, at the time of writing Veterans United is advertising a 3.125% interest rate for a VA loan, while the national average for a conventional loan is about 3.45%.
Helpful resources: Veterans United's website is a treasure chest of valuable information for homebuyers who qualify for VA mortgage loans. They have extensive resources that spell out eligibility requirements and details of VA mortgages in great, easy-to-understand terms. The company employs advisors from each branch of the U.S. Armed Forces to help ensure its processes and products are best-equipped to serve the target customer base.
Branch network: Veterans United has a network of 25 physical branches located throughout the U.S. for homebuyers who may want in-person guidance.
Customer service: Veterans United has extremely high marks for customer satisfaction and is one of the only major lenders that specifically focuses on providing service to veterans. Home loan specialists are available 24/7 by phone, and the round-the-clock availability is specifically intended to help facilitate the mortgage process for military personnel stationed overseas.
Credit counseling: Veterans United requires a 660 minimum credit score for its VA loans, but also provides credit counseling to help borrowers get their scores up to par. The company's Lighthouse program has helped tens of thousands of people build up their credit and become homeowners.
Focused on VA loans: To be clear, this could be a positive or negative, depending on your situation. Aside from VA mortgages, Veterans United doesn't have any special first-time homebuyer programs, or much guidance on its website to help people who don't qualify for a VA loan. Although the company can originate conventional, FHA, and USDA mortgages, Veterans United is a highly specialized lender, not a full-featured mortgage originator. The company targets VA loan customers and makes this very obvious.
Access to home equity loans or HELOCs: If you're looking to borrow money against the equity you have in your current home, Veterans United can't help you.
Veterans United has branch offices in 18 states, and also has a very user-friendly online portal where you can get a rate quote or fill out a mortgage application. Once you've applied, you'll be assigned tasks to complete through the MyVU portal, and the process has excellent scores when it comes to customer satisfaction. As mentioned, Veterans United requires a 660 credit score for its VA loan applicants.
If you run into any snags during the process, Veterans United has 24/7 live help, which makes it a great choice for active-duty military personnel stationed overseas or anyone who doesn't keep "bankers hours."
If you think a VA mortgage might be right for you, but want to keep your options open, you may want to check out a less-specialized lender like Citi. In addition to also being a VA lender, Citi has other programs designed to make homeownership affordable, such as its Citi HomeRun loan program with a 3% down payment requirement and no PMI.
Another lender you might want to try is Better Mortgage, a tech-focused lending platform that allows the borrower to complete the mortgage process quickly and efficiently 100% online. Better has some unique programs, such as a 3% down payment option for first-time buyers. Also, unlike any VA lender, Better charges no lender fees whatsoever.
It's also important to mention that you should never decide on a mortgage lender without getting at least a few different quotes. By filling out mortgage applications with a few different lenders, you could potentially find a lower APR, which can save you thousands over the term of your mortgage. Keep in mind that each lender sets its own mortgage rates, even on government-backed mortgages like VA loans. And since there's a special provision in the FICO credit scoring methodology that doesn't penalize you for multiple loan applications during a two-week shopping window, there's no good reason not to.
Veterans United Home Loans is right for you if:
You qualify for a VA mortgage loan and think it might be the best product for you.
You want an easy-to-use online process, backed up by 24/7 live customer service if you run into any snags.
Your credit could use improvement, and you want to take advantage of a free and highly rated credit counseling service.