How Much Do Americans Spend on Gas Every Month?
Many or all of the products here are from our partners that compensate us. It's how we make money. But our editorial integrity ensures our experts' opinions aren't influenced by compensation. Terms may apply to offers listed on this page.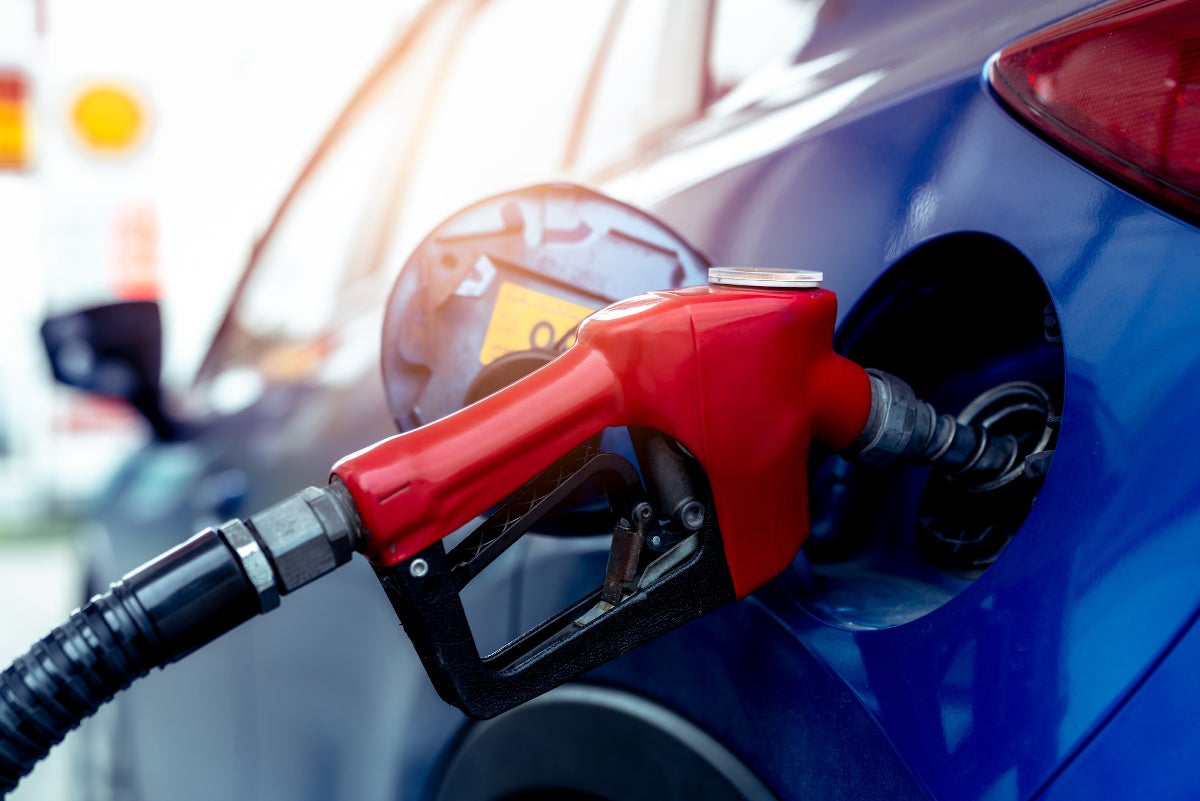 Americans spend 3.2% of their total budget on gas every year. In 2021, that amounted to $2,148, up nearly $600 from 2020 as the economy moved past the COVID-19 pandemic and gas prices rose.
Read on for a look into how much Americans spend on gas every month, including breakdowns by state and income.
Key findings
Americans spend 3.2% of their budget on gas every year.
Americans spent $2,148 on gas in 2021. That's up from $1,568 in 2020.
Americans spend $179 on gas each month on average.
Americans' monthly spending on gas
Americans spend $179 on gas each month on average, according to the most recent data on expenditures. That adds up to $2,148 a year.
Gas expenditures account for 3.2% of the average Americans' total spending.
That's up from 2020, when gas took up 2.56% of Americans' overall spending. In that year, Americans spent $131 a month on gas and $1,568 over the course of the year.
2020 was an outlier given pandemic-induced lockdowns that kept Americans at home. In 2021, spending on gas and the percentage of overall spending that gas accounted for returned to pre-pandemic levels.
Here's how spending on gas compares to other major spending categories for the average American.
From 2016 to 2021, gas took up a smaller percentage of Americans' budgets as prices were relatively low.
As gas prices rise, so does the percentage of Americans' overall spending on gas. This is due to many Americans' reliance on driving to commute to work, run errands, and take care of other necessities.
In previous years, when prices were higher, gas took up anywhere from 3% to over 5% of Americans' budgets.
High gas prices dig deeper into the budgets of low-income Americans. With less cash on hand, a larger percentage of their budget goes towards fueling their vehicles.
In 2019, when gas was $2.60 a gallon on average over the year, Americans making between $30,000 and $69,999 spent about 4% of their annual expenditures on gas. Americans making more than that spent more on gas, but fueling their vehicles accounted for less of their budget.
Average monthly gas spending by state
Americans in Wyoming spend the most on gas per month, roughly $286, despite the gas prices there being on the cheaper side. The reason Wyoming residents spend the most on gas each month? They also drive the most miles each month.
That's a pattern that persists. The states where Americans spend over 5% of their monthly budget on gas are also the states where Americans drive the most on average: Wyoming, Alabama, Mississippi, and New Mexico.
In Washington, D.C., where residents drive the fewest miles per month, they spend the least on gas every month: $112, just 1.49% of their overall spending.
There are some outliers to this pattern. In Washington State, drivers accumulate an average of 809 miles per month -- which is extremely low -- but spend 2.38% of their budget on gas due to high gas prices there. California and Oregon are two other states with low miles per driver, but high gas prices that cause pain at the pump.
How to save money at the gas pump
With gas taking up to 5% of Americans' budgets every month, here are some ways to save at the pump.
Use agas credit card: These credit cards net bonus rewards or extra cash back for spending at gas stations, which can effectively reduce how much you're spending at the pump.
Carpool and consolidate trips: Spending less time in the car is a surefire way to burn less fuel -- and free up time as well.
Stick to the speed limit: Speeding is less fuel efficient than going the speed limit. Once you hit 50 MPH, gas mileage quickly drops off as air resistance and tire friction takes its toll.
Consider going electric: Electric vehicles (EVs) are becoming more affordable as automakers ramp up their production. Plus, 41 states and the District of Columbia as well as the federal government offer various incentives, like rebates, for EVs and chargers.
Methodology
The following steps were taken to determine average gas spending by state. To find the average miles driven per month, the total miles driven in each state in March 2023 was divided by the number of licensed drivers in each state in 2021. That data is supplied by the Department of Transportation and are the most recent figures available. To determine monthly spend on gas, the average miles driven per month was divided by average fuel efficiency for a light-duty vehicle and multiplied by the average gas price of the state. Fuel efficiency data is from the Department of Transportation and is from 2021. Gas price data is from AAA and is from May 1, 2023. The average monthly expenditure on gas is then divided by the median monthly income by state to determine the percent of income spent on gas each month. Median income is from the U.S. Census Bureau and is from 2021.
Sources
We're firm believers in the Golden Rule, which is why editorial opinions are ours alone and have not been previously reviewed, approved, or endorsed by included advertisers. The Ascent does not cover all offers on the market. Editorial content from The Ascent is separate from The Motley Fool editorial content and is created by a different analyst team.
The Ascent is a Motley Fool service that rates and reviews essential products for your everyday money matters.
Copyright © 2018 - 2023 The Ascent. All rights reserved.