The Motley Fool $10,000 College Student Award
Calling all college students!
Here at The Motley Fool, we are passionate about helping the world invest better! Knowing how to look after your hard-earned money and making those dollars work for you should be something everyone can do.
How can you help and possibly win up to $10,000 in the process?
We want to get people of all ages and backgrounds enthusiastic about money management and support the next generation of financial advice talent in the process.
If you are an undergraduate or graduate student currently attending a college (full-time or part-time), anywhere in the U.S., we have an opportunity for you. We are offering one student the chance to win $10,000 and 20 runners-up a $1,000 prize each.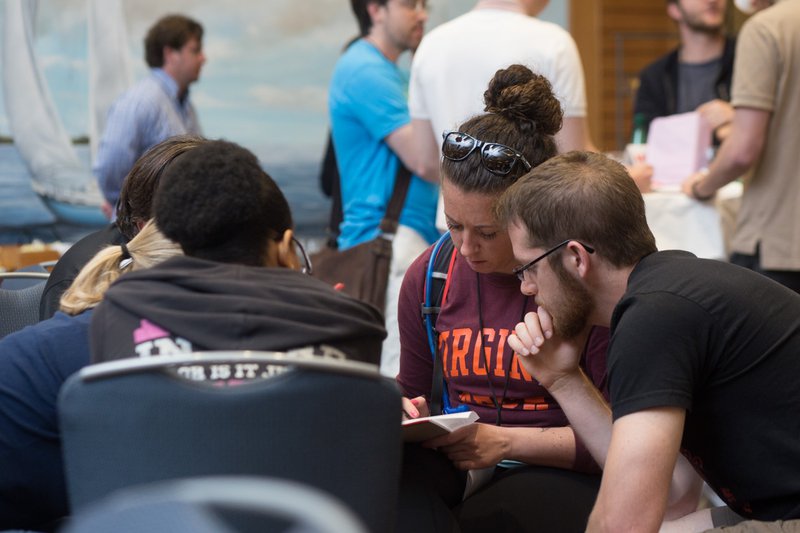 Image source: The Motley Fool.
What do you need to do to apply?
We would like you to apply your scholarly and practical financial skills to writing a 500-1,000-word article for Fool.com using one of the following prompts:
- What do people get wrong when they talk to millennials about money?
- What's the next big thing/company/stock?
- What do you think is the biggest problem with the tech industry right now?
And, we ask for one supplemental-something to show your personality and your dedication to teaching the world how to invest better. This can be an infographic, short video, or a second short article. We're leaving this vague and open-ended on purpose…wow us!
It is free to enter and you can find plenty of resources on our website, from personal finance guidance to investing basics, to learning about our philosophy and culture. Enter by emailing schoolscompetition@fool.com for your chance to earn the prize money. Entries will be judged by Motley Fool in-house editors and bureau-chiefs -- including Loeb Award finalist, Ilan Moscovitz -- this group can award the best entry for the first-place prize and 20 runners-up.
If you win, we would love to interview you and may feature your article on our website or promote your work on social media.
Good luck!
---
Contest Rules for The Motley Fool $10,000 College Student Competition
ENTRY: No purchase necessary to enter or win. The contest will start on November 1, 2017, and end on April 30, 2018, at 5.00pm (ET). To be eligible, you must submit two original submissions that respond to the provided prompts. Submissions must be sent to schoolscompetition@fool.com.

Prompts: 1) What mistakes do people make when talking to millennials about money? 2) What's the next big thing/company/stock? 3) What do you think is the biggest problem with the tech industry right now?

Deadline: All entries must be submitted by 5:00 p.m. ET on April 30, 2018.

ELIGIBILITY: This contest is open only to legal U.S. residents, over the age of 18. Employees and contractors (and their families) of The Motley Fool, LLC or any of their affiliates are not eligible. Void where prohibited by law. Contestants residing in those areas where the contest is void may participate in the contest but may not win any prizes. Entrants will be disqualified for entries that are not completely original, plagiarize others' works, do not respond to the prompts, or are submitted after the deadline.

WINNER SELECTION: The Motley Fool will host a judging panel, including In-house contributing editors and bureau chiefs from the Motley Fool's fool.com team. They will select winners based on the quality of the writing, how compelling an argument the author makes, how well-researched the submissions are, the author's analytical strength, and Foolish voice. All decisions of the judging panel are final.

PRIZES: There will be twenty-one (21) winners, the top winner will receive a $10,000 prize (1 available), and the other twenty (20) winners will receive a $1,000 prize (20 available).

WINNER NOTIFICATION: The winner will be announced on or about May 28, 2018. The winners' names and submissions may be published by The Motley Fool. Failure of the winner to contact The Motley Fool claim his/her prize may result in disqualification and selection of another winner.

GENERAL CONDITIONS: The winners will be required to execute and return a Certificate of Eligibility, Consent and General Release form within 14 days of notification. The winners will be required to complete and return a W-9 for tax purposes. Non-compliance within this time period may result in disqualification and selection of an alternate winner. Any income tax liability is the sole responsibility of the winner. By acceptance of the prize, the winner consents to the use of his or her name and/or likeness for purposes of advertising or trade without further compensation, unless prohibited by law.

USE OF CONTEST INFORMATION: All entries become the property of The Motley Fool. The Motley Fool reserves the right to use any and all information related to the contest, including submissions provided by the contestants, for editorial, marketing and any other purpose, including publication, unless prohibited by law.

CONDUCT: All contest participants agree to be bound by these Official Rules. The Motley Fool in its sole discretion reserves the right to disqualify any person it finds to be tampering with the entry process, the operation of this website or is otherwise in violation of these rules.

LIMITATIONS OF LIABILITY: The Motley Fool will not be responsible for late, lost or misdirected email or for any computer, online, telephone or technical malfunctions that may occur. If for any reason, the contest is not running as planned, The Motley Fool may cancel, terminate, modify or suspend the contest. Entrants further agree to release The Motley Fool from any liability resulting from, or related to, participation in the contest.

WINNERS LIST: The names of the winner may be obtained by sending a self-address stamped envelope to The Motley Fool $10,000 College Student Competition, The Motley Fool, 2000 Duke Street, Alexandria, VA 22314.