SA
Stock Advisor
David and Tom Gardner's top stock recommendations
Calculated by average return of all stock recommendations since inception of the service.
Two new stock picks each month
Our team's latest stock recommendations delivered monthly
Our 10 timely buys chosen from over 300 stocks
Foundational stock recommendations for new and experienced investors
Community and investing resources
Gain access to educational materials and the world's greatest community of investors to help you invest - better
Sign Up Today
Already a member? Login here
Cumulative Growth of a $10,000 Investment in Stock Advisor
Calculated by Time-Weighted Return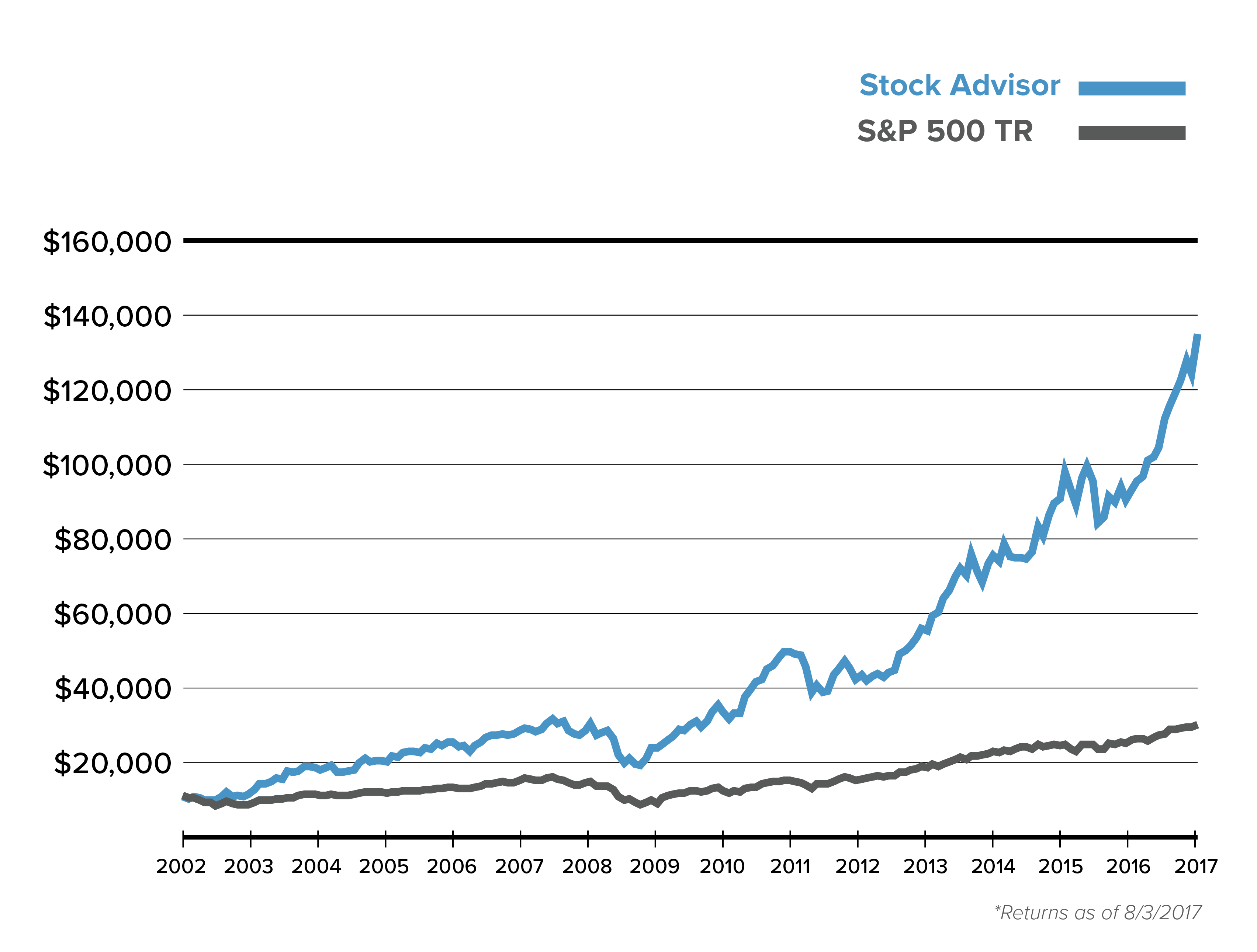 Volatility profiles based on trailing-three-year calculations of the standard deviation of service investment returns as of February 28, 2017.