II
Income Investor
High-yielding stocks that pay out steady dividends
Calculated by average return of all stock recommendations since inception of the service.
A new dividend stock each month
Stay on top of the best dividend stocks for your investing dollars
The top dividend stock opportunities at smart prices
Guidance to choose the right companies for your risk tolerance, timeline, and temperament to become a more successful investor
Avoid future losses with our "Sell" recommendations - backed by our expert advice about what to do if you own these stocks
Sign Up Today
Already a member? Login here
Cumulative Growth of a $10,000 Investment in Income Investor
Calculated by Time-Weighted Return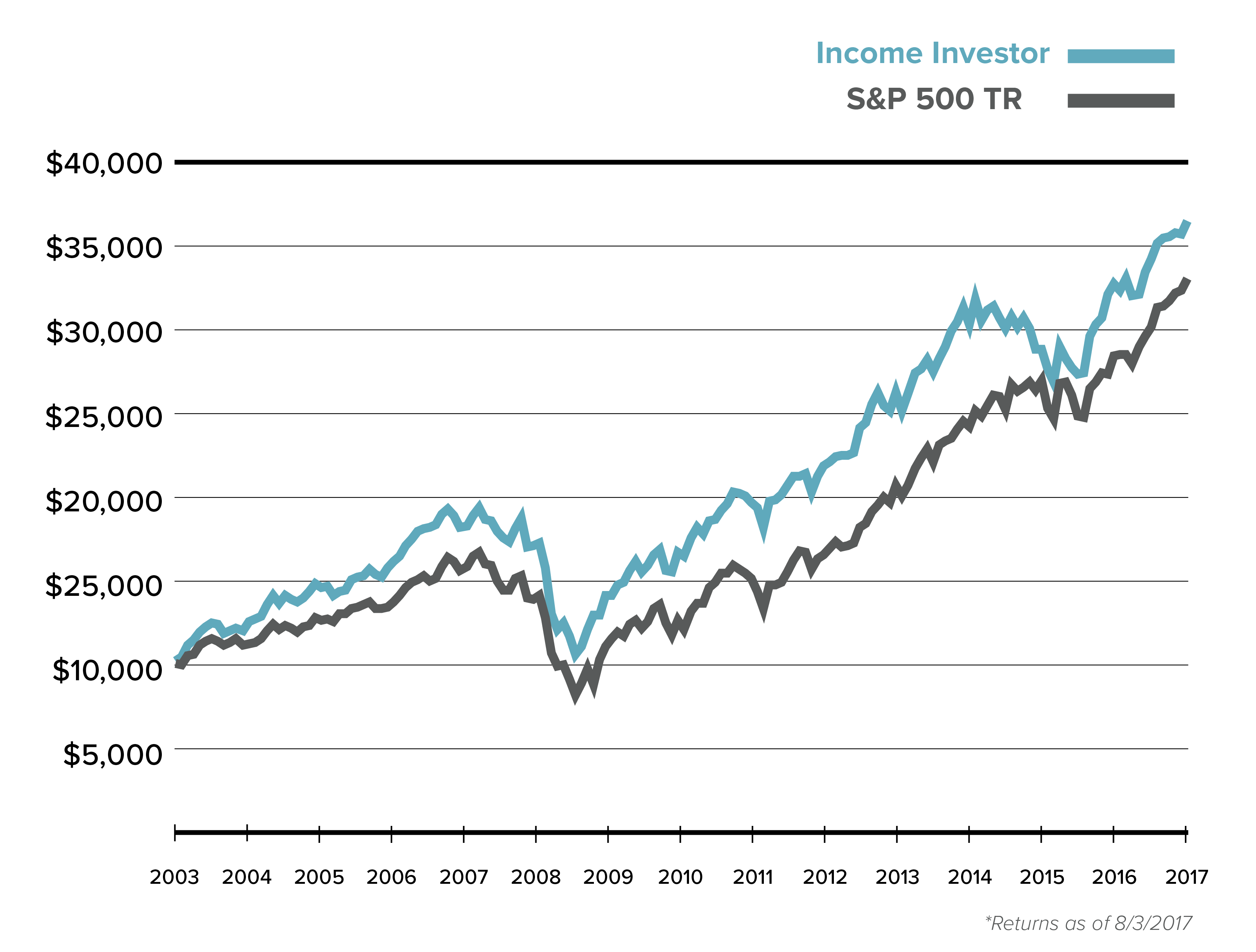 Volatility profiles based on trailing-three-year calculations of the standard deviation of service investment returns as of February 28, 2017.