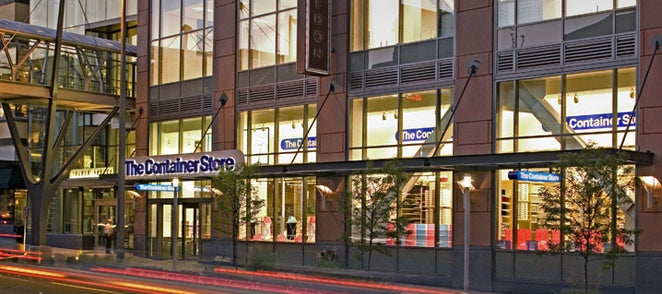 What: Shares of The Container Store (TCS 4.41%) jumped 25.2% last month according to data from S&P Global Market Intelligence.
So what: There was no significant fundamental news out on The Container Store during February. Instead, the jump in the stock price seemed to be driven by a recovery in the S&P 500, which bounced off a 22-month low at 1,829, and a short squeeze. 
The Container Store was one of several battered stocks to jump sharply along with the recovery in the broad market as investor fears of a recession were allayed. The stock is still down close to 90% from its post-IPO high, however, as it has failed to live up to high-priced growth expectations.
Short-sellers have raided the stock with 29% of the float sold short as of the end of January, and the stock's bounce-back likely caused many shorts to cover their bets, forcing a squeeze as shorts rushed in to buy back shares.
Now what: The Container Store's most recent earnings report was characteristically ugly as same-store sales grew just 0.5%, and the company reported a per-share loss of $0.03 against the analyst consensus of a $0.05 profit. It projected full-year earnings of just $0.10-$0.13 per share, and shares fell 42% on the news as investors seemed to give up hope on the company delivering meaningful profits.
Considering the generally weak retail results over the holiday season, I wouldn't expect the storage-themed retailer's performance to be particularly strong. Investors may be heartened by the recent bounce in the stock price, but it shouldn't change anyone's thesis. The long-term outlook for The Container Store looks questionable at best.