It's easy to see why investors would want to get their hands on an initial public offering (IPO).
This process, by which private companies, often start-ups, offer shares to the public for the first time, presents a unique opportunity that can deliver massive returns for individual investors. In fact, it's not uncommon to see an IPO stock pop more than 100% on its first trading day.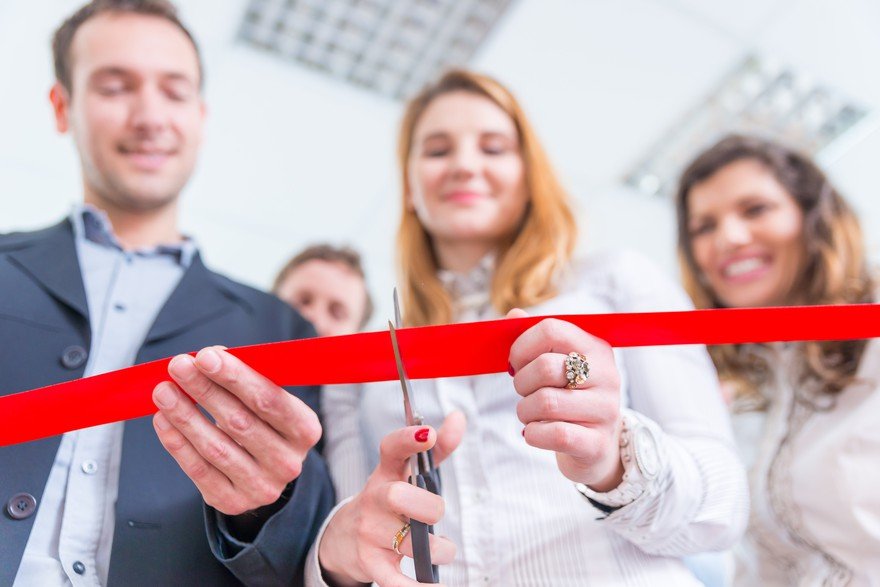 Source: Getty Images
It's important to remember that IPO stocks tend to underperform the market for several years after they go public since the losers outnumber the biggest winners. Not every debut is going to be the next Facebook (NASDAQ:FB), Tesla (NASDAQ:TSLA), or Zoom (NASDAQ:ZM), or even a long-term winner, but investing in an IPO can be lucrative if you pick the right stock.
If you're trying to figure out how to get ahold of a new issue, you can buy an IPO stock by talking to your brokerage. Keep reading for a step-by-step guide to buying IPO stock before it hits the public markets.
Three steps to buying an IPO stock
Most of the big discount brokers -- TD Ameritrade (NASDAQ:AMTD), Fidelity, Charles Schwab (NYSE:SCHW), and E*Trade (NASDAQ:ETFC), for example -- offer access to at least some IPOs. Each imposes different requirements for participation, but you must have an account with a broker in order to invest in an IPO via that broker. Here's how the process works:
1. Prove eligibility
TD Ameritrade will permit you to invest in an IPO if you have at least $250,000 in assets with the firm or have traded stock with Ameritrade at least 30 times in the past 12 months. In this way, Ameritrade is limiting IPO access to what it considers its better customers. Fidelity's requirements are similar. Customers who have $100,000 with the broker are eligible to participate in IPOs led by underwriter Kohlberg Kravis Roberts (NYSE:KKR). Fidelity limits participation to customers with $500,000 and those who have placed 36 trades in the past year. Schwab's requirements are easier to meet: $100,000 in your account or 36 trades in your history. E*Trade has no brokerage account minimum but requires you to fill out a questionnaire from the underwriters.
2. Request shares
Assuming you meet the requirements for participating in an IPO, your next step will be to request a certain number of shares in the IPO. You may not be allocated all the IPO shares you offer to buy. You may be allocated a "pro rata" portion of shares instead. Just think of your request as the maximum number of shares you'd like to buy if they are available.
3. Place your order
On the evening the IPO "prices," your broker will notify you that the offering is going forward. You will be given a deadline to place your order. Only after you place the order will you find out for certain if you were able to buy any shares, but, in any case, you won't end up buying more shares than you have asked to buy, nor will you buy at a price higher than the price you have offered to pay.
Should you buy an IPO stock?
Maybe. It depends upon your level of risk tolerance, investing horizon timeline, whether you're able to maintain realistic expectations about returns, and a few other items. 
If you're considering participating in an IPO, you must be aware that they're among the riskier moves you can make as an investor. That's not necessarily a bad thing. After all, getting in on the ground floor before the stock begins trading gives you an opportunity to maximize your return on an individual stock since some stocks never fall back to their IPO price. Alternatively, these stocks may underperform because they have yet to be tested in the stock market, and IPO stocks are often money-losing start-ups to begin with, meaning they're already riskier than a typical blue chip stock.
Considering the high level of risk involved in IPO stocks, they are best suited for investors with high risk tolerances and longtime horizons. They are not appropriate for, say, a retiree who is looking to live off of dividend income.
If you do choose to buy shares in an IPO, you should study the S-1 prospectus, which is a document filed with the U.S. Securities and Exchange Commission that provides detailed information on the company, including financial results, growth opportunities, and insider ownership and voting rights.
Another difference between buying an IPO and buying a stock that's already trading on the public markets is not knowing the IPO price before you offer to buy, although you can set a limit order. While underwriters or the investment bank handling the issue generally decide on a price range for the IPO with the company, the final offer price often isn't decided until the night before shares begin trading. Depending on demand from institutional investors, the IPO price could be higher or lower than the initial range provided.
Can you buy pre-IPO stocks?
Prior to the IPO, generally the only people who own the stock are professional investors, including venture capitalists, private equity firms, and company insiders such as founders and employees. 
Traditionally, it's been difficult for individual investors to acquire shares of privately held companies, but there are marketplaces like SharesPost that allow investors to buy shares in hot private companies such as Robinhood, DoorDash, and Instacart. SharesPost says investors can trade in more than 300 companies on its marketplace and that it has more than 70,000 accredited investors.
Companies also at times do pre-IPO placements of stock at a discount to the IPO price to ensure some funding and offset the risk of a disappointing offering. These placements of large blocks of stock are typically sold to institutional investors and high-net-worth individuals, making it difficult for individual investors to participate.
Related Investing Topics
Are IPO stocks right for you?
If you're an experienced investor with a high risk tolerance and you have a good understanding of a company getting ready to go public or the industry in which it operates, you may want to consider participating in an IPO. You should bear in mind that IPO stocks are likely to underperform, but there are plenty of IPOs that go on to be success stories. After all, almost all the leading stocks on the market today were IPOs once upon a time.
Charles Schwab is an advertising partner of The Ascent, a Motley Fool company. Jeremy Bowman has positions in Zoom Video Communications. The Motley Fool has positions in and recommends KKR, Tesla, and Zoom Video Communications. The Motley Fool recommends Charles Schwab. The Motley Fool has a
disclosure policy
.