10 Hobbies You Can Turn Into a Side Hustle
Author: Christy Bieber | February 23, 2018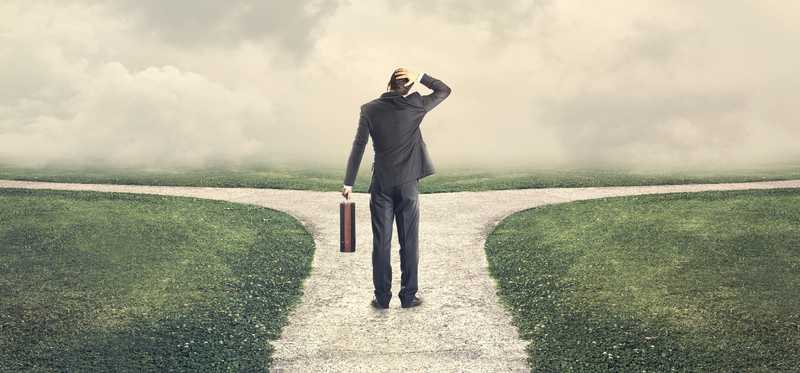 Get paid to do something you enjoy
If you love what you do, you'll never work a day in your life. It's an old truism repeated often for a reason. The average person spends around 90,000 hours at work during the course of their lifetimes, and that time will pass more pleasantly if you actually enjoy it.
Of course, not everyone can be passionate about their job. But the good news is, if you have a hobby you love and you're willing to work at it, you can often turn it into a side hustle or even a career that produces a full-time salary. Transforming your hobby into a source of income can actually be easier than it sounds -- depending upon what activities you enjoy. 
Here are a few hobbies that are especially well-suited to earning income -- and some tips from entrepreneurs who have been able to turn their hobbies into a source of cash.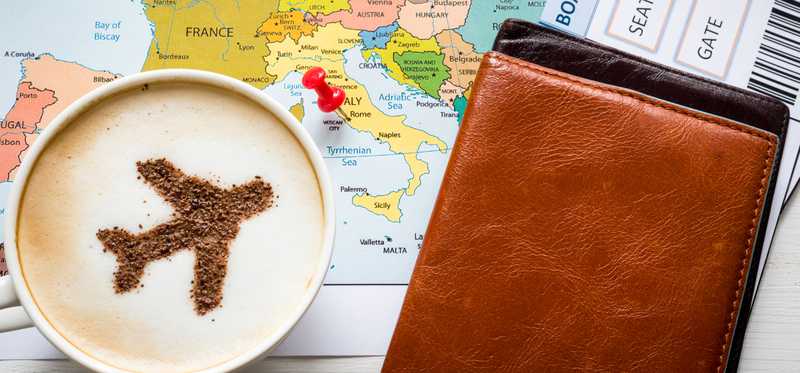 1. A passion for travel
Who doesn't have a little wanderlust? The good news is, if traveling is your passion, you may be able to make money off your adventures by becoming a travel writer, a travel blogger, or a travel consultant. 
To pull this off, you'll need to have some additional talents besides just booking cool trips -- like a skill for writing or taking great photographs or the ability to make connections and inspire others to trust your word. There are also a few other essentials, such as a domain name and web hosting company; business cards; and basic web design and Internet marketing skills so you can reach readers or customers.  Of course, you can also outsource some of these functions.
Krista Canfield McNish, Founder and Chief Discoverer at FoodWaterShoes, was able to turn her love of travel into a consulting and blogging business by using GoDaddy to secure her web addresses, using 99 Designs to create a logo, getting some business cards through Moo, and getting her sites set up on WordPress and Wix.
She now makes as much or more than she did while working in the corporate world, but loves what she does. "It's incredibly rewarding when I hear that someone had a great trip to Cuba because they visited one of the spots I wrote about and then to also get a note from that small business owner saying thank you for spreading the word about the business they created," she said.  

2. A YouTube habit
Have endless hours watching YouTube videos turned you into an expert on how to monetize this medium? Why not try your hand at earning income by becoming a Vlogger yourself or teaching others how to make big bucks on YouTube? That's what Rachel Wilson, President & Founder of VloggerGear did.
Wilson said she "always loved watching and creating YouTube videos," which inspired her to start a resource website to help up-and-coming YouTubers. Wilson had a background in the television industry so she knew how to approach the Vlogging industry. To share her knowledge with others, she paid around $150 for a domain name and hosting account and began producing tutorials and guides. She focused on all different aspects of how to become a successful YouTuber, including reviewing the gear Vloggers need.
By the sixth month, she started earning cash from ads and commissions so her efforts paid off -- despite some early apprehensions. "Before I started, I was very doubtful about my skills and knowledge in the area of YouTube," she said. "But a friend said to me that there is always someone with less experience that is willing to listen."
Wilson indicates that established Bloggers and YouTube creators could earn $500 to $3,000 or more, depending upon commitment level, so getting into this field could become quite lucrative if you can find an audience.

3. A love of the outdoors or a passion for finding hidden treasures
Do you love being outdoors? Does looking for hidden treasure sound like fun? Have you ever thought of trying your hand at rockhounding? 
Haven't heard of it? Charles Snider, Co-Founder of American Geode in New York City explains: it's "amateur mining and prospecting for rare geodes, gems, minerals and fossils." Snider's business partner first got into the business after discovering unusual and uncommon geodes, which he sold at flea markets to interior designers, academics, and collectors.
To succeed in this endeavor, you'll need to take some trips to find fossils and minerals. Snider indicates it costs around $500 to take an exploratory trip. You'll also need a place to store your goods -- Snider and his partner use their apartments -- and will need to make connections with collectors. Snider sells online and has a regular customer base of private collectors. He and his business partner also document their adventures through YouTube videos. Revenue from these videos, combined with sales of geodes, fossils and minerals, produces around $5,000 to $10,000 in annual income.
The biggest challenge for Snider: "To manage is your time on the side. Your day job or family responsibilities can derail your time required to upkeep your side business."  Still, if you can earn good money while having adventures, it's worth the effort.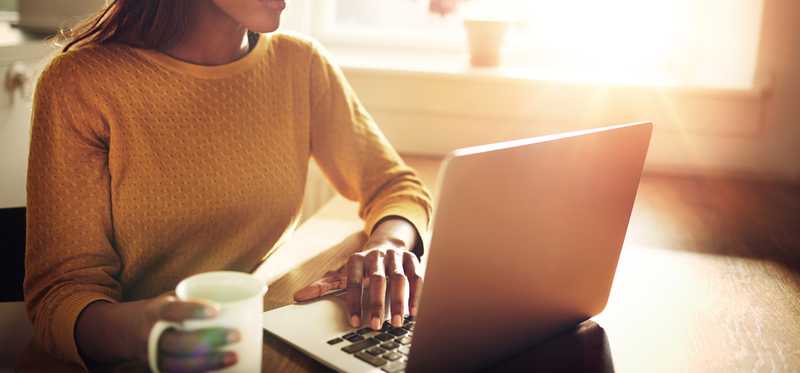 4. A knack with computer software or hardware
Do you love tinkering with computers or find that you've mastered a particular software program you love to play around with? You can turn that talent into a thriving business.
From designing websites to creating Photoshop masterpieces to graphic design, there's an almost endless list of ways you can make money by harnessing your technical talents. You just need to find a niche that needs filling, build a website, and market your services.
For Blake Snow, author of Log Off: How to Stay Connected after Disconnecting, that niche was creating PowerPoint Presentations and slide decks.
"After learning that one of my friends was paid very well to produce a PowerPoint presentation, I wondered if I could do something similar on the side," Snow said. "Determined to find out, I launched a professional looking website for a few hundred dollars -- then waited."
It took 18 months for someone to finally order, but then the orders just kept coming.
"Every one or two years, someone new  -- and a few repeat customers -- would order another presentation," Snow said.
Over 15 years, he was able to earn around $30,000 from producing presentations. In his words: "Not bad for the few hundred dollars I spent on website design and hosting."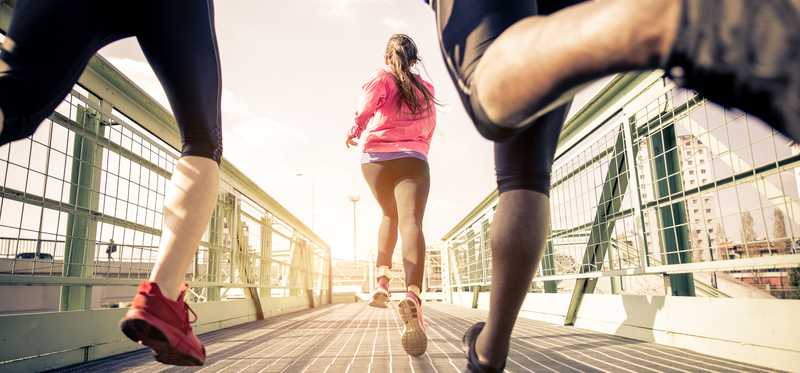 5. A commitment to fitness
Are you a dedicated fitness enthusiast with a talent for aerobics, yoga, spinning, or other popular exercise techniques?  If so, teaching fitness classes could be an awesome way to earn some extra cash. 
"I put myself through college and law school by teaching aerobics," Deborah Sweeney, CEO of MyCorporation.com said. "I even continued to teach through the practice of law. I thoroughly enjoy exercise, dancing, and teaching aerobics. It keeps me in shape and it makes me happy."
Sweeney was able to get hired teaching classes at local gyms near her university and to land a gig training athletic teams at the colleges she attended. She worked around two to three hours daily and was paid $35 to $50 per class. "I was able to turn a healthy past time into a revenue stream."
While getting hired as a fitness instructor will require you to take classes yourself and obtain certification, the payoff can be worth it to get paid for exercising.  Sweeney said after she obtained her certification, she was able to find a job anywhere and earn great money while working limited hours. 
ALSO READ: 44 Million Americans Are Doing a Side Hustle -- and Maybe You Should, Too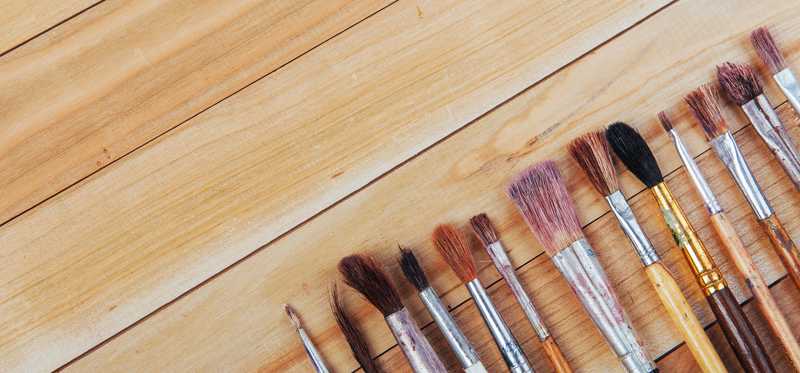 6. A talent for fixing up old furniture
Do you have an eye for transforming unwanted old furniture into something beautiful? If you do, there's tons of demand out there for talented up-cyclers so this is a great hobby to turn into extra cash.
Just ask Hunt Ethridge, who was able to harness his talent for salvaging old furniture and industrial pieces and turning them into new furniture and art. Ethridge said getting started was easy since there wasn't much overhead. He only needed a place to build and store the furniture as well as a website to sell it. 
Ethridge became profitable almost immediately, sometimes making a little -- and sometimes making a lot. While his refurbishing business isn't netting him a fortune -- he only makes a couple hundred for it -- it's fun and the extra income is a nice bonus.
"I love to do it and it gives me beer money, so it all works out!"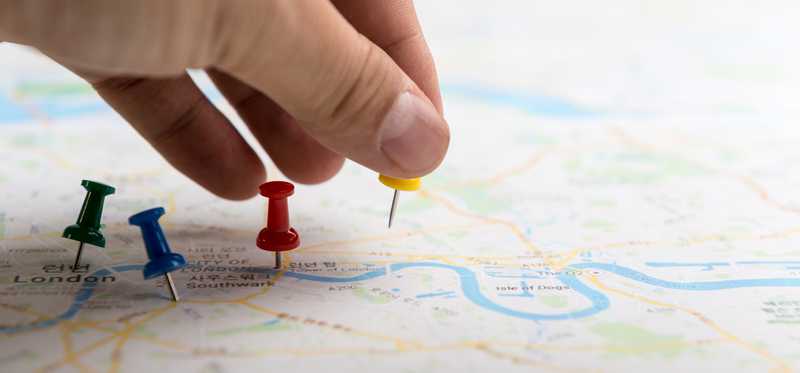 7. An interest in hometown history
Are you that person who knows everything about your home town who can't wait to show off the sites to out-of-town visitors? You could leverage that talent into acting as a tour guide.
Jeff Mikos says he has "always had a passion and love for my hometown Chicago," so he decided to start his own touring business, Free Chicago Walking Tours.
"I registered and licensed my business, found a freelance web designer to build my site and create my logo, reviewed a handful of reservation software systems and registered the business with Google, Yelp, and TripAdvisor," Mikos said. "All-in cost was around $2,000."
While this is a big initial investment, he makes between $75 and $125 for a walking tour that spans around 2.5 hours. He's not profitable yet because he's currently pouring all his money back into marketing his company, but he's growing the business and loving every minute of it.
"It's still absolutely a hustle, but very addicting. I'm so glad I made the decision to turn my hobby into an income stream."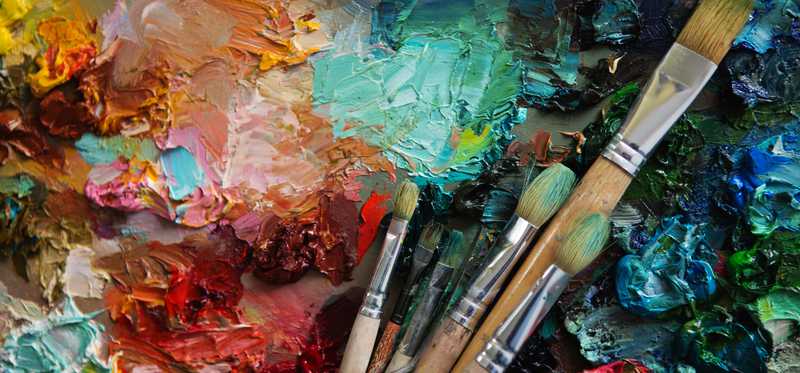 8. A crafty nature
If you're a creative person who loves crafting, you have a simple and easy way to turn your talents into a source of income: sell some of the crafts you produce.
Getting started is easy and -- depending on the medium you choose -- barriers to entry are low so you may not need much money at all to launch your business empire.  "I started making hemp macrame bracelets back in 2013," said Brittany Witt, owner of PinealVisionJewelry.com. "I spent $5 on a ball of hemp from the craft store and that was my only startup cost for the hobby." 
Witt's friends encouraged her to start selling the bracelets, so she launched a Facebook Fan Page and set up a PayPal account. The bracelets sold for $5 each -- and while the endeavor started out just for fun and as a way to earn income to buy more craft supplies, she was able to improve her skills in the process and to grow her income as a result.
Witt opened an Etsy (NASDAQ: ETSY) shop, got business cards made, and started making copper jewelry she could sell for $45 per piece. She's looking to expand further into silversmithing and goldsmithing, and her ultimate goal is to make at least $150,000 from her jewelry business.
Her advice if you're looking to make money from crafting: start an email marketing list and buy your own domain to put on your business cards. You can point that domain to your Etsy shop, but if you decide to move off Etsy, customers will still be able to find you. 
ALSO READ: Amazon Wants to Eat Etsy's Lunch: Here's Why It Won't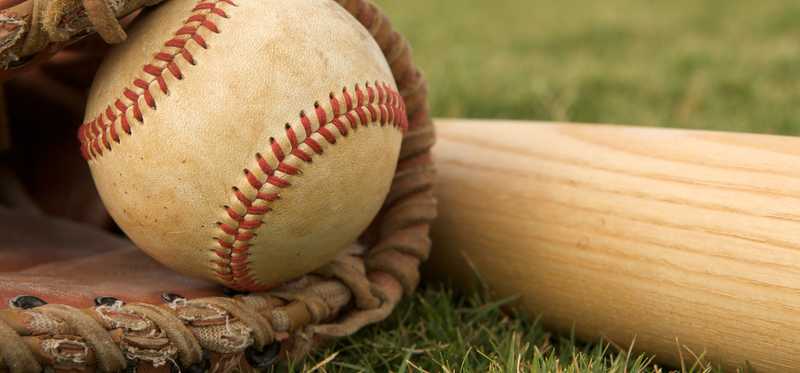 9. A love of sports
With a long list of sports to love, there's plenty of opportunity to turn a passion for sports into a hobby. In fact, there's a number of different approaches you could take, from coaching to selling equipment related to your sport -- some of which involve more startup costs than others.  
Rene Delgado, founder of Shop Indoor Golf, took the later approach. An avid golfer who found himself frustrated when he started shopping for a golf simulator, he quickly discovered an unfilled niche. "While I was researching different golf simulators I was amazed to see that it was really hard finding retailers that sold these things," he said. Inspired by what he found, he decided to create an online store solely dedicated to selling simulators and indoor golf equipment.
This took effort: He had to call distributors and convince them to work with him as an authorized dealer, build a website, create a distribution model, and set up marketing channels. However, his efforts paid off handsomely, with revenues totaling more than $80,000 monthly in recent months.
"We were able to turn a profit in the second month and haven't looked back since."
If you're not up to taking on a big challenge like this, coaching the sport you love may be an easier way to turn your hobby into a side hustle. Brian Simmons of Tip Goal Keeping was able to start his business training soccer goalkeepers after spending less than $150 on a few soccer balls, some hurdles, and some disc cones. Because he'd been helping out with coaching since he was a senior in high school, he already had connections and his clients all found him by word of mouth. 
As his business grew, he began developing a website, rented a training space, obtained a business license and had shirts made. He makes between $50 and $65 per session for the training and with his new website up-and-running, he hopes to make something in the low five figures from his coaching business.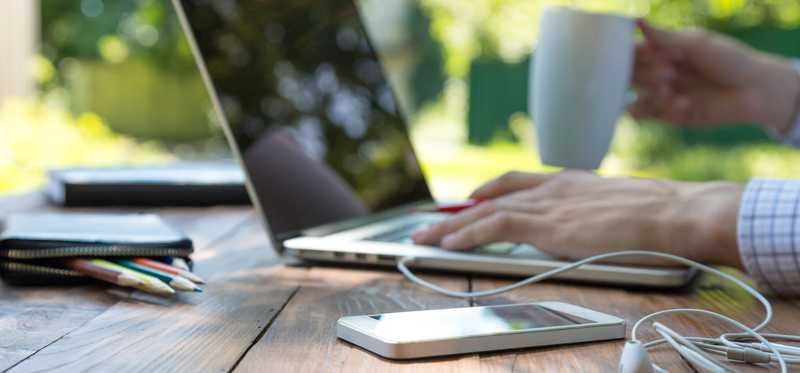 10. A way with words
If putting pen to paper and writing great prose is a talent you have, the Internet provides more opportunities than ever to turn your writing skills into a source of income.  Whether you blog, self-publish books, or offer your services up as a freelance writer, you can make a good income if you're able to write well -- and it will cost you very little to get started.
Calev Bacharach, a Digital Marketing editor, say's he's built up a "nice side-hustle for myself as a content writer and marketing writer" simply by finding opportunities to create search-engine friendly web content for companies. 
Bacharach began reaching out to organizations he felt could use his help, many of which were receptive to his overtures. He became profitable immediately since there's essentially no overhead and, as he built up an e-paper trail of success stories, he was able to raise his rates. 
Now, with no shortage of websites and businesses looking for quality content, his side business is doing quite well. "Lately, more companies have been reaching out to me than I have time to handle," he said. "It's a good problem to have."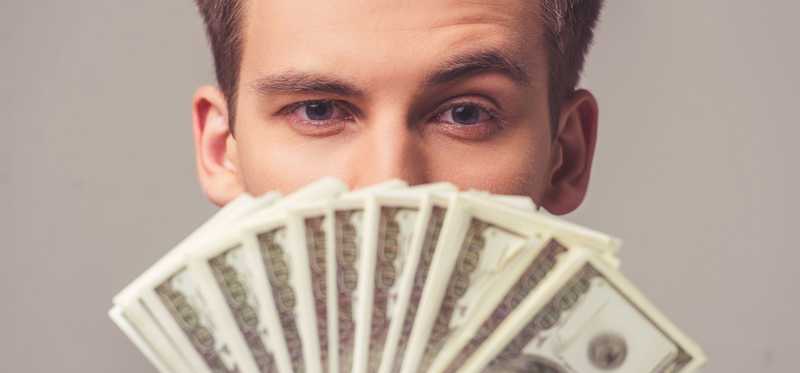 It's worth a try to turn your hobby into a side hustle
Turning your hobby into a money-making talent is easier than ever before because the Internet has made it simple to market yourself and even to make money teaching others. 
So, what's the key to success? Find something you love to do and give it a go. You may be surprised at the results you end up with.
Christy Bieber has no position in any of the stocks mentioned. The Motley Fool owns shares of and recommends Facebook and PayPal Holdings. The Motley Fool has the following options: short March 2018 $200 calls on Facebook and long March 2018 $170 puts on Facebook. The Motley Fool recommends Etsy. The Motley Fool has a disclosure policy.