11 Ways to Pad Your Wallet From Your Couch
Author: Daniel B. Kline | May 29, 2018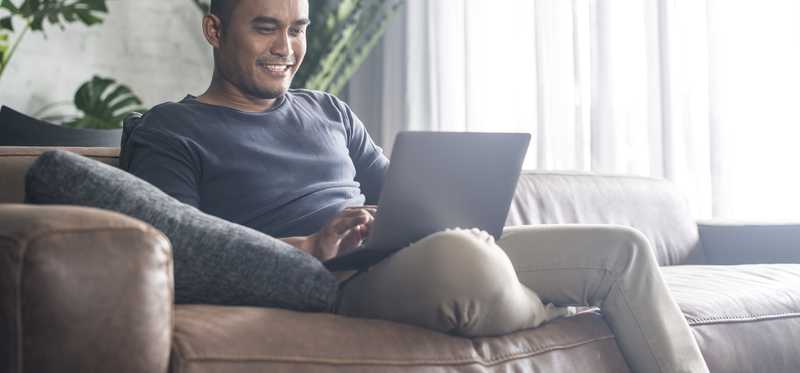 Your couch is the new office
For many people, the work part of working is having to leave the house. Traffic can makes commutes miserable, public transportation can be crowded, and both cost money. On top of that, going to work requires at least a minimal dress code be met and in some cases a more formal one.
The internet, however, has made it possible to earn money right from your couch. In most cases you will need decent internet, a quality computer, and a phone, but once you have those there are numerous ways to get started.
Whether you're looking for a side hustle or a stay-at-home job, your choices are far greater than they ever have been. Not every one of these will be right for you (and some require specific training or skills) but everyone should be able to find at least a few options on this list to explore further.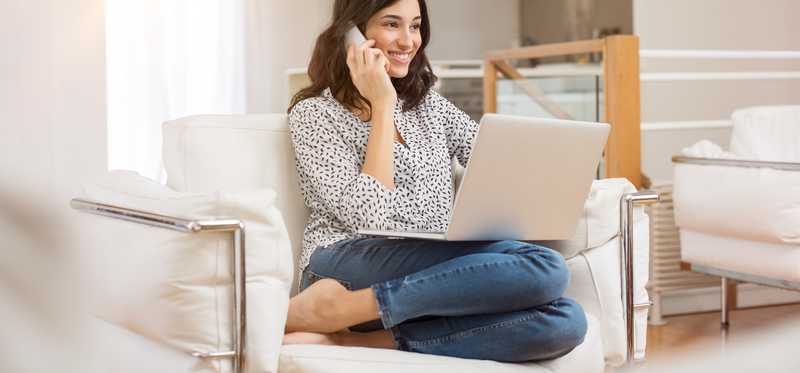 Customer service
A lot of companies, including Amazon, hire customer service workers who work from their homes. These jobs can be anything from helping with returns to dealing with whatever other concerns a customer may have. In most cases, there will be some training, as well as access to materials that help you meet the needs of the calls you are handling.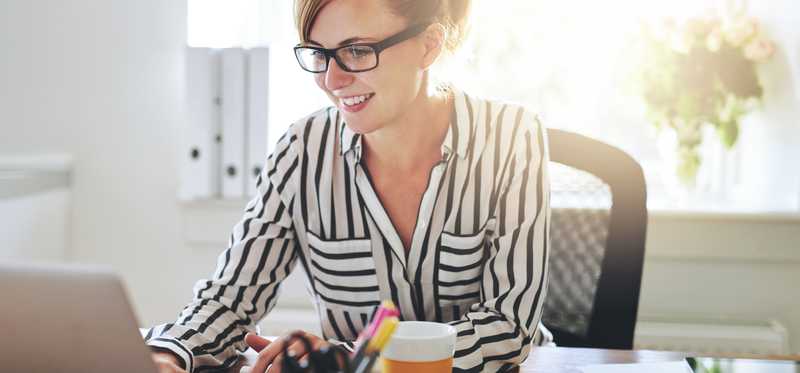 Writer
One of the jobs on this list with the largest range of skill and salary levels, writer has become an increasingly-in-demand work-from-home job. Of course, while it's probably not great for your back to spend long hours typing from your couch, you can do that if you want to.
Writing jobs vary from very-low-paid freelance work available to novices to full-time or contract jobs for more-experienced writers. Writing work can also vary from articles like this one to technical writing (like product manuals), or copy for websites.
ALSO READ: Here's How Much You Might Save by Working From Home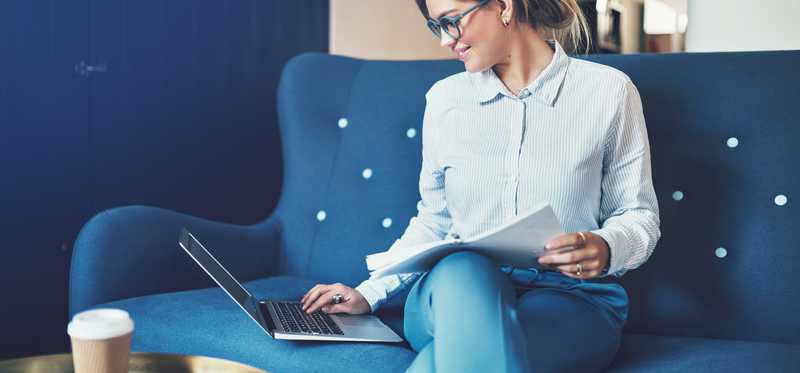 Data entry
If you can type well you can find data entry work from home. This may not be a very high-paying job, but it can certainly be done from your couch, and in some cases bonuses are paid for the speed at which you can accurately enter data.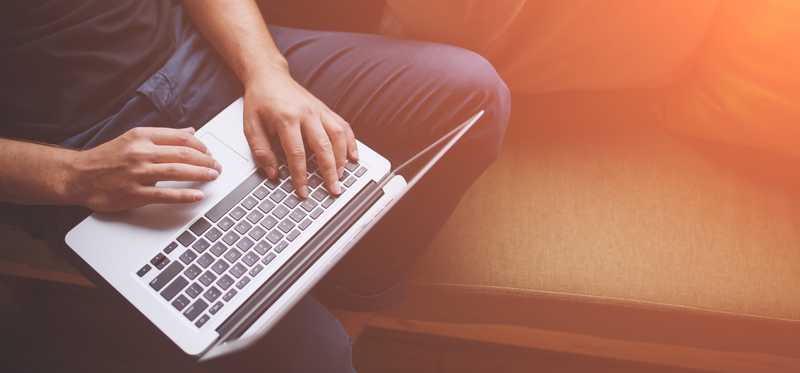 Transcription
Another job for people who type well, transcription involves listening to recordings and entering what's being said into a computer. In most cases pay corresponds to how many minutes of the recording you are able to transcribe each hour.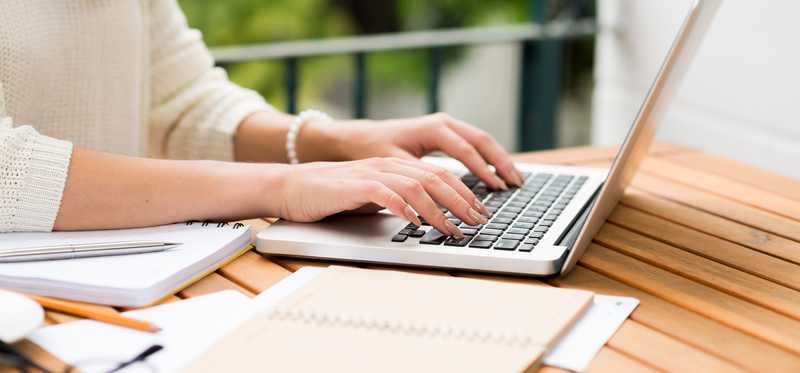 Copy editor/proofreader
Copy editing is reading something someone else has written and being able to fix any mistakes in grammar or spelling while improving readability. In most cases getting copy editing work requires passing a test and in some you will also have be familiar with whatever editorial style the organization you will be working for uses.
Proofreading is sort of the lower-end, less-skilled version of copy editing. You're still reading copy and looking to fix mistakes, but the expectation is generally that you will find big errors, not the subtle ones a copy editor might uncover.
ALSO READ: Is Working From Home for You?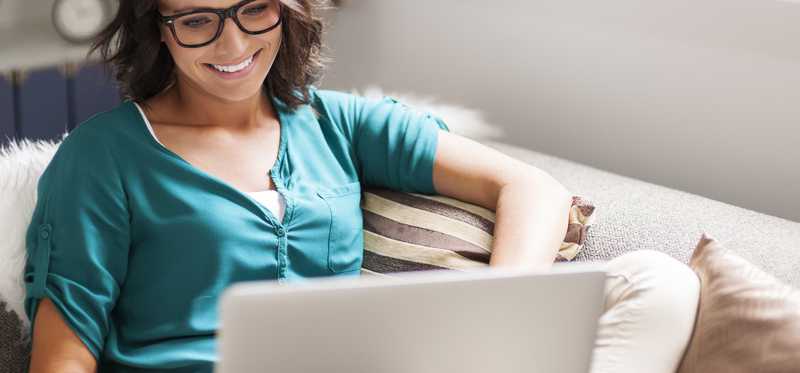 Social media manager
A social media moderator/manager works helping companies respond to comments on their social media accounts. This might be as simple as approving or deleting comments, routing questions to the right people, or acknowledging the person commenting. In others cases, you will have to provide answers or track them them to solve problems.
This type of job is becoming more prevalent as companies take a more active role in social media. In some ways this type of role is an extension of customer service. In other cases it's damage control. For example, a social media manager might respond to a negative review explaining how the complaints were addressed.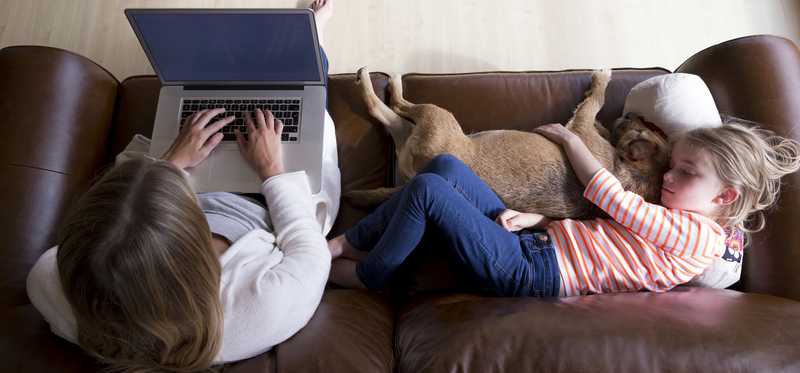 Tutor
If you have a background in any academic subject -- even if you're not a teacher -- you might be able to make money from your couch as a tutor. Of course, rates go up if you have actual credentials and in-demand subjects like math or SAT test prep tend to pay even better.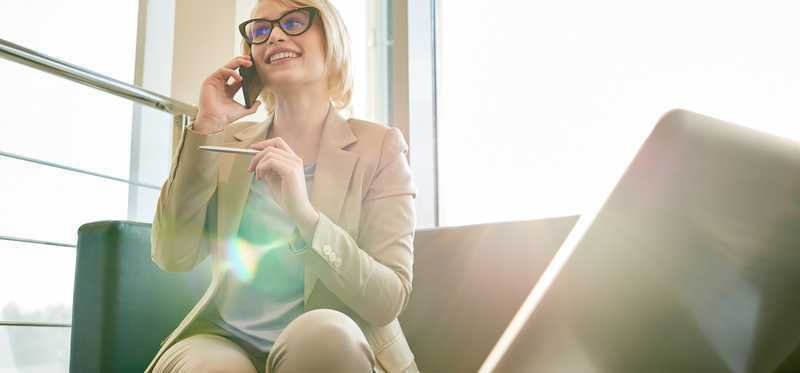 Virtual assistant
Virtual assistants do a little bit of everything. That could mean answering emails, making dinner reservations, or pretty much anything else that can be done with a computer and a phone. 
This is an area where you will be more employable if you have more skills. For example, if you know how to use Excel, have some graphic design skill, and are a decent writer, it will be easier for you to get work as a virtual assistant.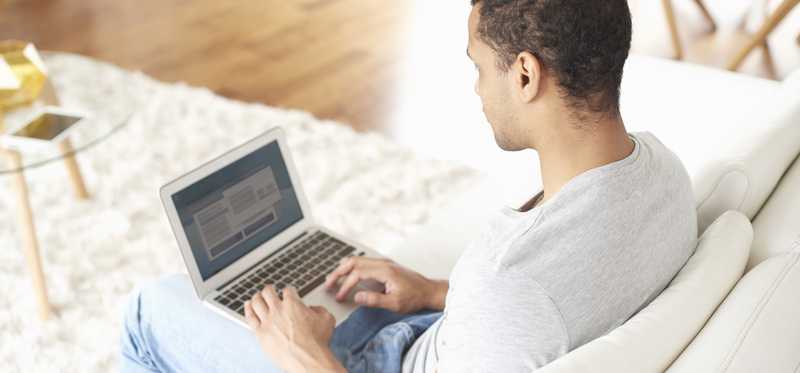 Translator
Do you speak more than one language fluently? If you do, you might be able to make some money from your couch as a translator. This is another job where there will almost certainly be a test (grammar and spelling can be as important as vocal fluency).


Coder/developer
If you can code in any number of popular computer languages demand is high due to an overall shortage. Pay varies based on expertise when its comes to coding. If you can handle high-end projects (and can demonstrate that fact) you'll make more while front-end developers tend to get paid less because of the lower technical requirements to handle that job. Of course, the demand for some types of coders is so high that there are online and in-person classes that will teach you the skills you need to get started.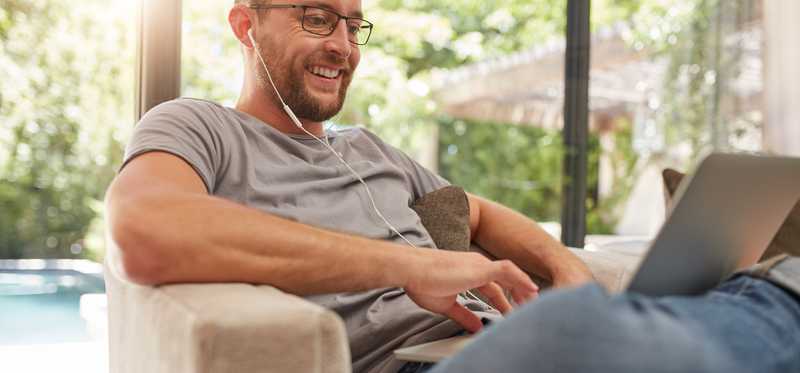 Sales representative
Are you good on the phone? Can you convince people to buy things? If the answer to both of those is yes, then you might be able to make some money from your couch serving as a sales representative.
This is another position that can mean a lot of different things. You might be a professional with lots of contacts selling in an industry where you are well known. A sales rep could also be someone working from a list of people who inquired about a product delivering a company-approved spiel.

In general, these types of jobs are heavily incentive-driven. That means the more you sell, the more you will get paid.
ALSO READ: The 4 Hidden Problems With Working From Home
John Mackey, CEO of Whole Foods Market, an Amazon subsidiary, is a member of The Motley Fool's board of directors. Daniel B. Kline has no position in any of the stocks mentioned. The Motley Fool owns shares of and recommends Amazon. The Motley Fool has a disclosure policy.