The 9 Biggest M&A Deals of the Last Decade
Author: Jordan Wathen | October 22, 2018

Did these deals have positive outcomes?
Mergers and acquisitions are a lightning rod for criticism. History is littered with mergers in which the real world result looks nothing like the rosy forecasts that were used to sell the deal to shareholders, regulators, and the businesses' customers.
From the $111 billion AOL TimeWarner debacle that led to the largest-ever annual loss for any public company to a more recent $20 billion tie-up of Facebook and WhatsApp, which has led to little more than headlines about internal feuds, big deals often end in big busts. But not all deals end in disaster, as many of the biggest M&A transactions on this list worked out well for all parties involved.
In the slideshow that follows, we'll walk you through the nine largest deals that have been announced or closed since 2008, dive into the reasoning behind each deal, and where possible, look at the ultimate outcome for each transaction.

1. Verizon buys Verizon Wireless in a $130 billion deal (completed in 2014)
It's fair to say that Verizon Wireless is Verizon (NYSE: VZ). The wireless business is its bread and butter, generating the vast majority of the communications company's revenue and profit. But what casual observers may not know is that Verizon only owned 55% of Verizon Wireless. The other 45% was owned by Vodafone, which helped launch the wireless company in a joint venture formed at the turn of the millennium.
Verizon wanted to own its leading wireless business in its entirety, so it reached an agreement to buy the 45% of the business it didn't own in a cash and stock transaction valued at $130 billion. Verizon explained that the transaction was "immediately accretive to Verizon's earnings per share by approximately 10%."
This transaction has largely worked out for the better at Verizon, which earns some of the largest profits, and certainly some of the largest margins, in the wireless business. Thanks to the fact Verizon has only three real competitors in wireless -- AT&T (NYSE: T), Sprint, and T-Mobile, -- it seems likely that the industry will continue to put profits ahead of market share, leading to handsome profits for all involved, especially Verizon, which controls about 40% of the post-paid market in the United States.

2. Dow and DuPont combine in a $130 billion transaction (completed in 2016)
In 2015 Chemicals and Dupont announced a plan to combine in an all-stock deal that would value the combined company at about $130 billion. But their marriage was never intended to last for long, as the companies planned to subsequently split the combined pieces into three pieces. (Two businesses merge into one, which then splits into three).
The basic premise of this deal is that the pieces of each company are worth more than the whole. Each company is involved in agriculture, material science, and specialty products. Some investors might want to own the highly-profitable agriculture business, but not if it means they have to own the material science and specialty products assets, too. 
By breaking the business into specific pieces, the market may be willing to a pay a premium. DowDupont (NYSE: DWDP) also sees opportunity to improve earnings by eliminating duplicated expenses, particularly in research and development, where the combined companies can leverage the R&D efforts of one another. 
DowDupont has currently only completed step one of its grand plan, combining the two companies into one massive agriculture and chemicals company. The company is still laying the groundwork for breaking the business into three pieces, with early April and June 2019 identified as timelines for the separations.

3. Anheuser-Busch InBev and SAB Miller say cheers in a $103 billion acquisition (completed in 2016)
From soda to beer, the name of the game in the drinks business is scale and distribution. Anheuser-Busch InBev (NYSE: BUD) designed a plan to create what it called the "first truly global beer company" by acquiring SAB Miller, a deal that closed in 2016. AB InBev dominated in the Americas, and Western Europe. SAB Miller dominated in Latin America, Africa, Asia, and Australia. The sun would never set on this beer empire. 
The acquisition was timely, giving AB InBev exposure to faster-growing emerging markets just as its long dominant brands were slipping in the United States (Budweiser fell out of the top three U.S. beers this year). The company has also managed to create large operational efficiencies resulting from its scale in scoring lower prices for input goods and better payment terms from suppliers. 
Of course, there are undeniable risks to the giants of beer. In developed markets, consumers are finding an appetite for smaller craft beers, willing to open their wallets for unique beers at higher price points. It remains to be seen if the cost and distribution advantages of a larger Anheuser-Busch Inbev can offset increased competition from the more than 6,500 smaller breweries now in operation in the United States alone. 

4. Heinz, Kraft pair ketchup and mustard with hot dogs to create a $100 billion company (completed in 2015)
This powerhouse combination of food companies seemed as natural as ketchup and fries. The deal was pitched as a way to combine forces, cut costs, and take Kraft's brands international. At the time, Heinz was owned by operational gurus 3G Capital and Warren Buffett's Berkshire Hathaway, giving the company the credibility to propose a merger with Kraft, then several times its size by sales. When the combined company was listed on public markets shortly after the combination, it had an enterprise value of approximately $100 billion. 
Together, Kraft and Heinz own much of what you see on grocery store shelves. Beyond their namesake brands, they also own Oscar Mayer, Velveeta, Planters, Kool-Aid, Ore-Ida, A.1. Steak Sauce, Cool Whip, and more. The third-largest player in packaged foods in the United States, Kraft-Heinz (Nasdaq: KHC) products can be found in virtually every American home.
Of all the M&A deals on this list, this one has arguably been one of the most criticized. Following the deal, Kraft Heinz has aggressively cut expenses while pushing price increases that have arguably done more to hurt than help. Once dominant in Costco's nut aisle, Planters nuts lost their place to store brands over price increases the warehouse club wouldn't tolerate. And across the board, the company has slashed investment in research and advertising for new products, putting short-term earnings over the long-term health of its brands.

ALSO READ: Kraft Heinz History: Everything Investors Need to Know

5. AT&T and Time Warner tie up in a $108 billion merger (completed in 2018)
AT&T generally owns the infrastructure to deliver content by way of DirectTV and its cellular network. Time Warner owns content producers, studios, and networks like HBO that create content. In theory, the combined company would benefit from being vertically integrated, earning money every step of the way from the studio down to the consumer's cable or phone bill.
This merger was technically completed in June 2018, though there are still objections to the combination. The Department of Justice filed an appeal to a court's decision that allowed the two media giants to merge earlier this year. Oral arguments are set to begin in December.
It remains to be seen if AT&T and the renamed WarnerMedia businesses can prove successful, as many analysts believe that AT&T overpaid for WarnerMedia ($108 billion including debt), and that the synergies between content producers and telecoms may not be large enough to justify the price of this 12-figure megamerger.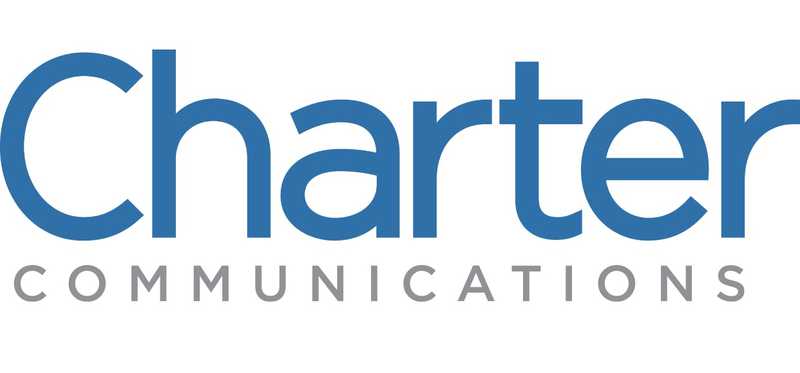 6. Charter Communications, Time Warner Cable, and Bright House combine in deals valued at $89 billion (2016)
What do cable companies do when they aren't consolidating into larger and larger companies? Mergers between cable companies have been a hallmark of the industry since the early days of cable, topped off by this combination of three cable companies.
Charter Communications (Nasdaq: CHTR) went on a growth by acquisition spree in 2015 when it announced it would acquire Time Warner Cable and Bright House Communications for $79 billion and just over $10 billion, respectively. The combination was expected to create a larger company that could cut costs and generate more revenue per subscriber, on average.
These deals have worked out well for Charter, as it acquired its rivals at relatively low valuations, helped by broad concerns about the future for cable subscribers. And while so-called "cord cutting" is taking a bite out of subscriptions; it hasn't been the death knell it was purported to be. Cable companies like Charter make far more from internet service because where cable revenue has to be split with networks, internet service providers have no such obligation to share the revenue with content producers.

7. Disney and 21st Century Fox pair up for $85 billion (accepted deal announced in 2018)
This deal wouldn't have been so big if not for the fact it was quickly contested. After Disney (NYSE: DIS) made a $52.4 billion bid for Fox (Nasdaq: FOX) (Nasdaq: FOXA) in December 2017, Comcast (Nasdaq: CMCSA), the parent company of NBCUniversal, made a competing bid, offering $65 billion in cash to Fox shareholders. Not to be outdone, Disney increased its bid to $71.3 billion, amending it to include terms that allowed shareholders to be paid in cash rather than Disney stock. When debt is included the deal value rises to $85 billion.
The deal is still far from done, slated to be complete sometime during the first half of 2019. Along the way, Disney and Fox have met a number of regulatory roadblocks, and could meet several more. The U.S. Department of Justice gave the transaction a stamp of approval, but only if Disney sold Fox's 22 regional sports channels that would come along in the transaction.
Many believe Disney is laying the groundwork to compete with streaming services like Netflix. Together, Disney and Fox would control about 40% of box offices receipts by some estimates, giving them ample content to package together to form their own streaming service. Given the market values Netflix in excess of $150 billion, if a successful streaming service rises from this megadeal, it could truly pay for itself in a higher stock market value.

8. CVS and Aetna link up for $77 billion (announced in 2017)
What happens when one of the largest pharmacies and prescription benefits managers merges with one of the largest health insurance companies? No one really knows, but we're about to find out.
On one hand, the logic for the transaction writes itself. CVS Health's (NYSE: CVS) most valuable assets include a chain of retail pharmacies used by millions of Americans and a pharmacy benefit manager (PBM) which acts as a middleman between drugmakers, insurers and employers. Aetna (NYSE: AET) brings its relationships with individuals and businesses, and its roughly 22 million medical plan members to the table.
Some analysts expect CVS to use its retail pharmacies to get deeper into healthcare. Its walk-in clinic business known as MinuteClinic could be a model for how the pharmacy and health insurance company could minimize expenses by offering basic, low-cost healthcare services across the country. Others worry that the deal is more defensive in nature, as the public's focus on the rising cost of healthcare may usher in an era of more pricing pressures from generic drugmakers and lower-cost forms of healthcare delivery.
ALSO READ: $69 Billion Mega-Deal: What CVS Health's Acquisition of Aetna Means for Investors

9. Cigna lays the groundwork to acquire Express Scripts for $70 billion (announced in 2018)
Managed care company Cigna (NYSE: CI) and pharmacy benefits manager Express Scripts (Nasdaq: ESRX) are set to combine in a deal that was valued at nearly $70 billion, including debt. The two believe that they're better together.
Cigna expects that the combined company can generate $600 million or more in administrative synergies, as well as additional benefits from reducing the cost of care by folding Express Scripts under its umbrella.
This deal was inspired by the pairing of CVS and Aetna, which was announced just months before Cigna announced its intention to acquire Express Scripts. Previously, Cigna tried to acquire another health company, Anthem, but the deal fell through because of anti-trust concerns. The Department of Justice has no objection to Cigna's acquisition of Express Scripts.

The future for M&A
The environment for megadeals looks about as good as it has ever looked. Even after recent increases, interest rates are still low enough to justify large debt-fueled M&A transactions. Stock prices are near all-time highs, allowing companies to use their shares as currency to buy their rivals.
The largest companies are also flush with cash. Thanks to corporate tax cuts in the United States last year, companies that have held cash outside the United States to dodge corporate taxes are bringing it back home, which could fuel an appetite for more large deals in the coming years.
Given the above, it's quite possible that with a little over two months left in 2018 we see yet another big deal between publicly-traded companies eager to end the year with a bang.

Jordan Wathen has no position in any of the stocks mentioned. The Motley Fool owns shares of and recommends Anheuser-Busch InBev NV, Facebook, Netflix, and Walt Disney. The Motley Fool recommends Berkshire Hathaway (B shares), Comcast, CVS Health, T-Mobile US, and Verizon Communications. The Motley Fool has a disclosure policy.