Selling Your Home? These 7 Renovations Offer the Best Bang for Your Buck
By Christy Bieber - Apr 9, 2018 at 1:51AM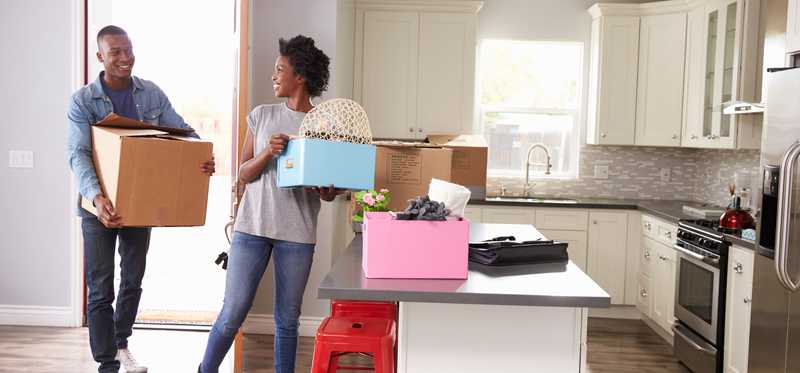 Selling Your Home? These 7 Renovations Offer the Best Bang for Your Buck
Not all upgrades are equal
If you're like most Americans, your home is probably your biggest investment. You want that investment to perform as well as possible, so if you think you may sell your home some time soon, it makes sense to do as much as you can to boost its value.
Depending upon your situation, this can mean doing some home renovations so your house becomes more attractive to potential buyers.
But, while upgrades can boost your home price and help your home sell faster, not all renovations have an equal impact on what your home is worth. To ensure you're making renovations that will actually pay off, read on to find out some upgrades that give you the most bang for your buck.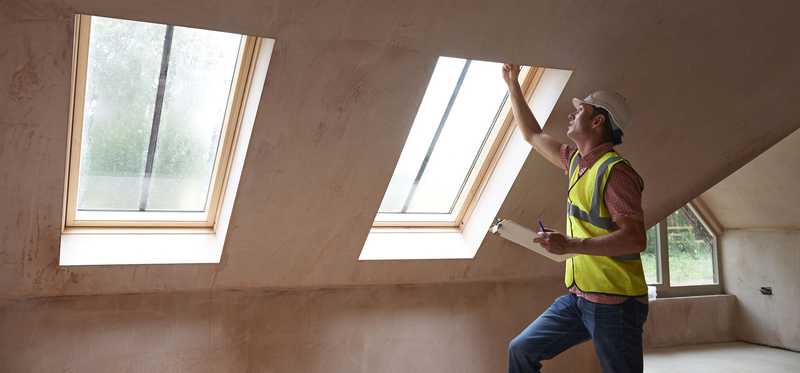 1. Improving energy efficiency
While most homeowners think upgrades that improve the look of their home will pay off, improving your home's efficiency may actually make a bigger difference. In fact, a Remodeling.com survey found homeowners can recoup 116% of the costs of attic insulation. And attic insulation is just one of many upgrades that improve efficiency.
"While renovating the kitchen and updating the bathrooms are both great improvements that can increase property value, making energy efficient upgrades will give you more bang for your buck," according to Sacha Ferrandi, founder of Source Capital Funding, Inc. a real estate finance company. "As the number of energy efficient homes continues to rise, first time buyers and renters are beginning to favor these upgraded homes over traditional homes due to the potential long-term savings."
Ferrandi recommends upgrading HVAC, water heaters, and windows -- these changes cost less than solar panels and are more likely to provide a positive return on investment when the time comes to sell. When you sell, you can recoup around 73% of the costs of upgrading 10 old windows with new ones, and your energy bills will be lower in the time before your move.
If you make energy efficient upgrades, make sure your realtor markets your home appropriately. You can even consider providing copies of your utility bills to potential buyers so they can see how low ongoing costs will be.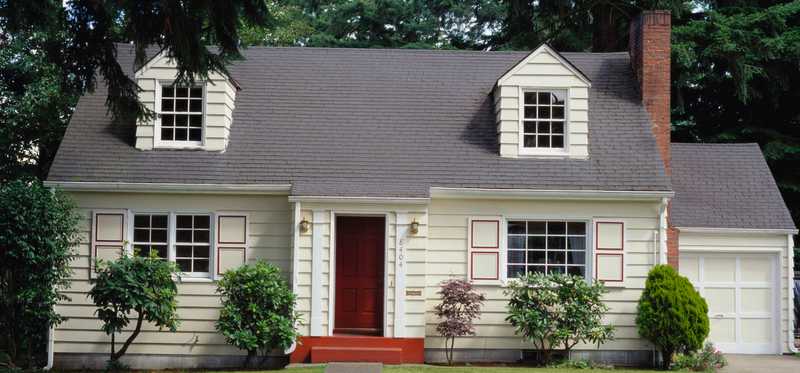 2. Sprucing up your exterior
You only get one chance to make a first impression when a buyer pulls up to your home. That's why Holden Lewis, home analyst at NerdWallet believes the best bang for your buck comes from projects that enhance curb appeal.
"Real estate agents say that the first impression counts the most," Lewis said. "And the first impression comes from what the buyer sees when the car pulls up to the curb."
Making changes to your home's exterior doesn't have to cost a fortune. "Curb appeal can be improved by some basic efforts such as power washing the home's exterior," advised Rhoda Wheeler a realtor with Hoffman Real Estate Group in the DC Metro area. Alternatively, Allen Johnson, realtor and leader of the AJ Team at Keller Williams Realty, recommends painting the home's front door. "It cost less than $200 and it's the first impression as the buyer's enter the home."
Improvements to landscaping were also recommended by Wheeler, Johnson, and Lewis. "Think about refreshing mulch, trimming shrubs, and planting seasonal colorful plants. These small investments create value when selling a home," according to Johnson. In fact while the statistics vary, most evidence shows you'll get more than a 100% return on investment for money spent on landscaping.
Making more major upgrades to your home's exterior can also pay off. Studies have shown you can recoup around 93% of the costs of adding stone veneer, around 91% of the costs of a new garage door, and around 91% of the costs of a new entry door.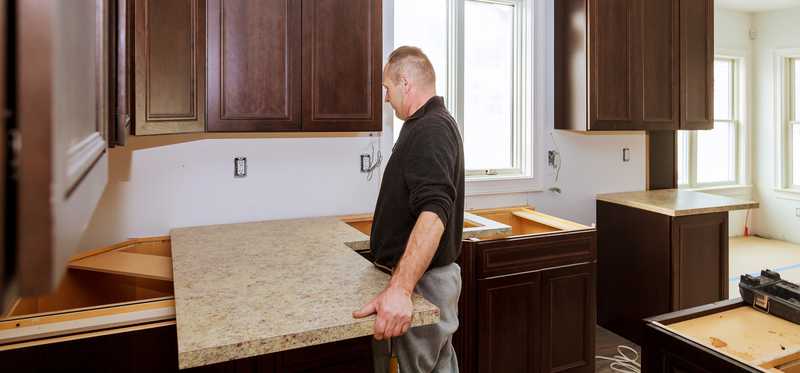 3. Budget-friendly kitchen remodels
Roh Habibi, realtor and star of Million Dollar Listing, San Francisco, lists landscaping as the number one remodel that pays off -- but the kitchen is second on his list. Habibi describes the kitchen as the "heart of the home," and recommends focusing on colors and textures when making upgrades. "You don't need to break the bank for the appliances," he said.
Most experts agree a kitchen is key to improving a home's value and Kevin Deselms, a realtor with RE/MAX Alliance in Golden, CO, advised that if a seller has only enough money to renovate one room, the kitchen is the room to pick. "Kitchens are the focal point of almost every home showing and an impressive kitchen will almost always make the difference between an average offer and the maximum," Deselms said.
Investing in the kitchen makes a lot of sense, as studies have shown as many as 80% of homebuyers list the kitchen as their favorite room. When your kitchen is updated, buyers may also be more forgiving of other outdated areas. "I've found that my clients are more likely to tolerate an outdated bathroom than an outdated kitchen," Maria Tabakova, an agent with Triplemint said.
You don't have to spend a fortune to make a big improvement in your kitchen, either. In fact, while a major kitchen remodel returns only around 80% on your investment, a minor remodel has an 87% return. A minor face-lift for your kitchen could include painting cabinets or getting new cabinet doors, installing new appliances, upgrading countertops, or switching out cabinet hardware. "There's just something about new doors and handles and stainless steel appliances that make people excited," advised Mike Higgins of Keller Williams Realty in Green Bay.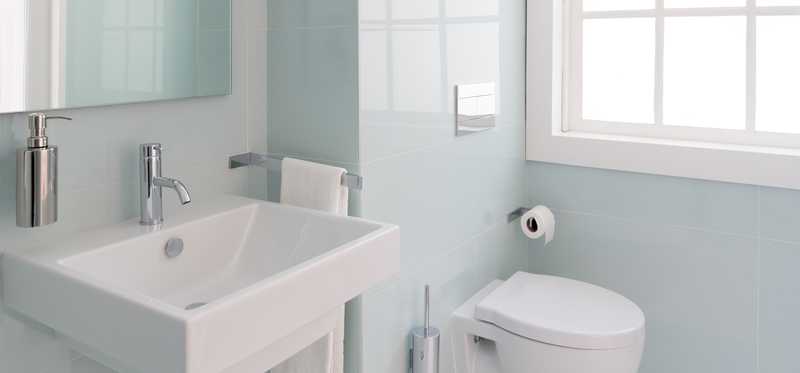 4. Bathroom remodel
If your bathrooms are outdated, this is another room where updates could make a big impact. "Next to kitchens, bathrooms are the number two selling point in most homes," according to Cedric Stewart, a residential sales consultant and team leader of Entourage RG at Keller Williams in Washington D.C. "Nail this upgrade and you're halfway to the closing table!" 
Studies have shown a minor bathroom remodel can provide a 102% return on investment, and you don't have to spend a fortune to make big upgrades.
"Consider re-grouting tile; remove and replace caulk around the shower, tub, and toilet areas; and maybe it is time to replace the toilet for a more efficient and modern look," advised Nancy Wallace-Laabs, a licensed real estate broker and founder of KBN Homes, LLC. "Replacing mirrors and fixtures will also go a long way to improve the look and feel of the bathrooms."
Higgins also advised changing a plastic tub to a tile shower. "The impression it gives a potential buyer when they're viewing homes in a similar price point could be huge," he said. While converting a standard five-foot tub into a tile shower can cost around $4,000 to $5,000, you may get back as much as 84% of the money when you sell your home.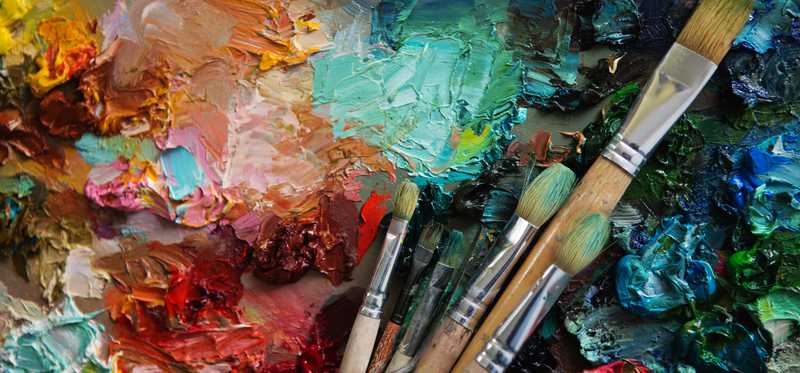 5. A new coat of paint
One of the cheapest updates you can make also has one of the best returns on your investment: painting your home's interior.
"It cannot be underestimated the effect that a clean coat of new paint has on a property," said William Fastow, a real estate agent with Sotheby's International Realty. "Most sellers don't realize how much abuse walls take during ownership until that fresh coat of paint has been applied. New paint lightens rooms, hides visual defects and instantly makes a space feel fresh and clean."
Painting an interior can produce a 109% return on investment, but could benefit you even more if your home's colors are unusual. "The colors most people have in their homes are personal, but they should be transitional and appeal to a larger pool of people," advised Patrick Ryan, a certified residential specialist, senior vice president, and managing broker at Related Realty in Chicago. "Our brokers often suggest Benjamin Moore Gray Owl. It goes with every other color out there -- it's clean and just dark enough to contrast with white boarders and make them pop."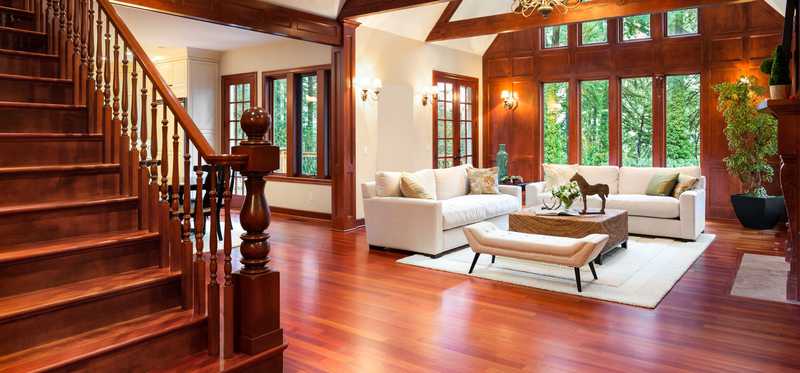 6. Fix your flooring
Flooring makes a huge difference in how your house comes across to buyers and upgrading it can make a big impact.
"The least expensive thing you can do to get your home ready to sell is a nice coat of neutral paint and either new carpet or flooring," advised Gina Lipari, a real estate agent with Berkshire Hathaway HomeServices in Southern California. "It makes such a difference to buyers, and makes the home look as if it has been maintained nicely. New flooring and paint will instantly brighten up the home, and give it an instant update for very little expense." 
Today, many buyers place a premium on hardwood floors and, when done correctly, hardwood floors could add around 2.5% to a home's sale price. Installing hardwood can be costly, with popular woods running around $5 to $10 per square foot plus the costs of installation, but you can recoup as much as much as 70% to 80% of the cost when it's time to sell.
If you're short on funds, focus on replacing floors in public areas including kitchens and living rooms, while opting for less costly carpet in the bedrooms.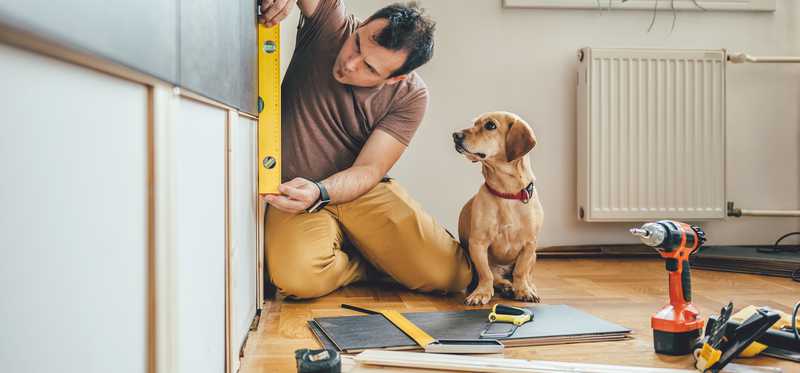 7. Increase your square footage
If you're up for a bigger investment, making your home bigger -- or making more areas of your home livable -- could make a huge difference.
"A home's valuation is strongly driven by the amount of livable square-footage," said Evan Roberts, a real estate agent and owner of Dependable Homebuyers in Baltimore, MD. "The best bang for your buck upgrades are always those that add to this square footage, like finishing the basement or converting an enclosed deck into a sun room."
The data is clear that adding space can pay off. You could recoup as much as 83% of your spending on a two-story addition, 81% of spending on adding a bathroom, 74% on a family room addition, and 73% on adding an attic bedroom.
These additions can be really costly, and you'll tend to benefit the most from adding square footage if you're bringing your home in line with your neighbors rather than making your home the biggest on the block. If you're the only two-bedroom in the area, it could be hard to even sell your house without upgrading to a third. 
ALSO READ: 5 Home Improvement Projects That Give You the Best Return on Investment in 2018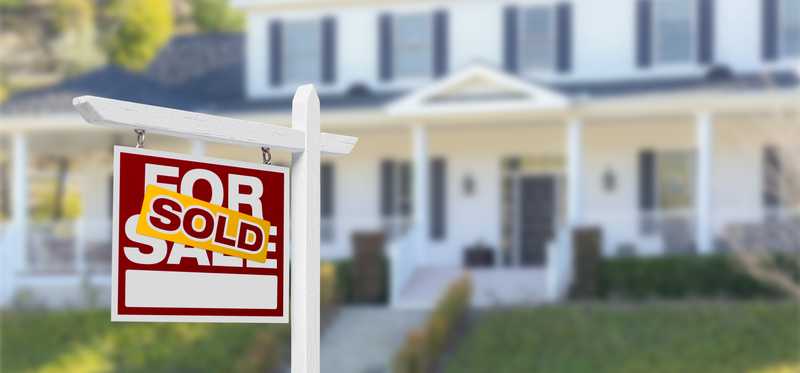 Upgrade your home the right way
Ultimately, the market where you live is going to have the biggest impact on the upgrades you should make. Working with a local realtor can help you to decide what upgrades it makes sense to invest in so your home meets the expectations of buyers in your market.
You'll also want to make sure upgrades and updates you do in anticipation of selling your home are neutral and designed to appeal to many buyers, as upgrades that buyers don't like won't add any value at all. 
The Motley Fool has a disclosure policy.

Premium Investing Services
Invest better with The Motley Fool. Get stock recommendations, portfolio guidance, and more from The Motley Fool's premium services.